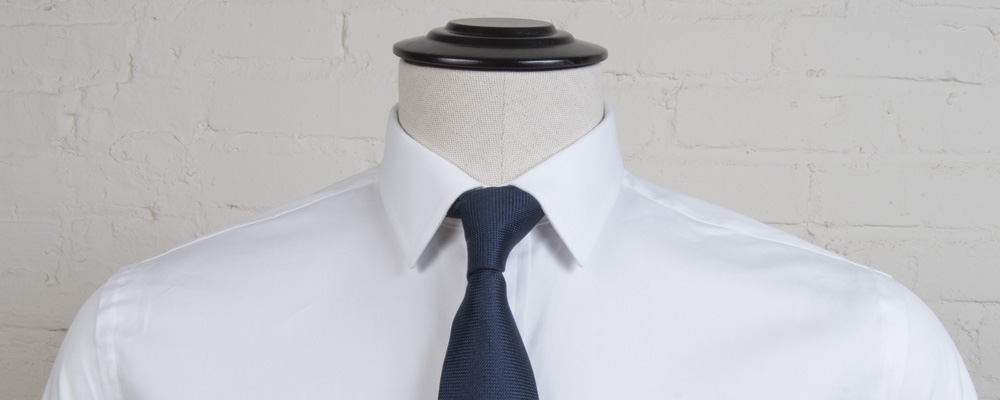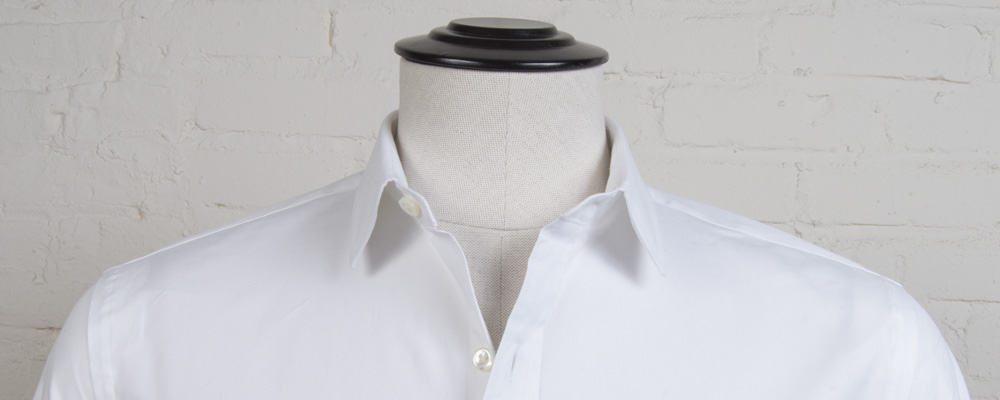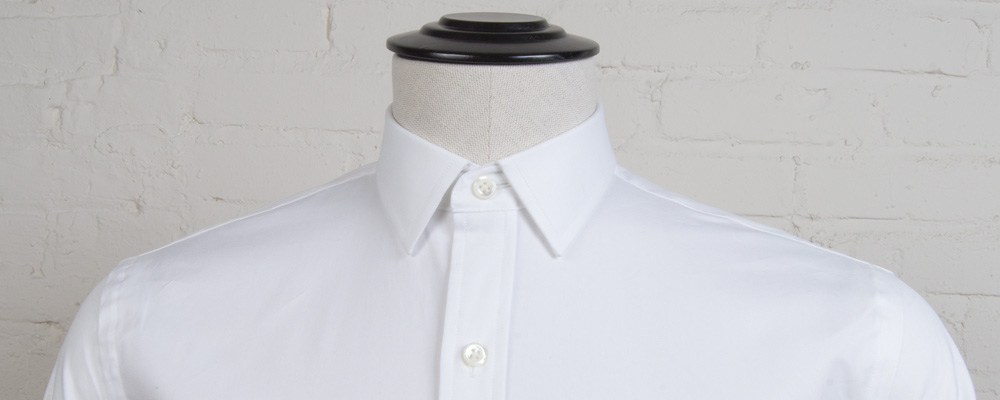 Londoner Legacy Collar
Design a Shirt
Our Take
A wide spread collar that looks great with a tie, but not so bold that it can't be worn open collar. It's a more versatile take on the extreme cutaway collar like our "President Cutaway." For bankers or consultants, this is a great option for wearing with a suit and tie, if you want a more modern look. The Londoner is a great choice for a versatile cutaway collar that will frame and flatter the face, even when worn casually without a tie or jacket.
---
Historical Relevance
The Londoner or "cutaway" collar is a very dressy collar intended for formal occasions. It is a distinctively British style that works well with larger tie-knots.
Exact Specifications
3" collar points, 6" spread, 1" front collar band height, 1 3/8" rear collar band height, 1/4" tie space, medium weight fused interlining, removable collar stays.
---
Similar Collar Styles