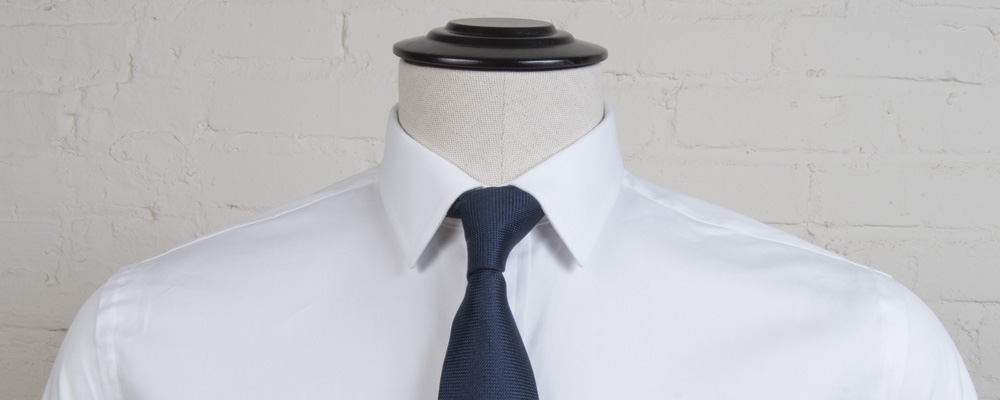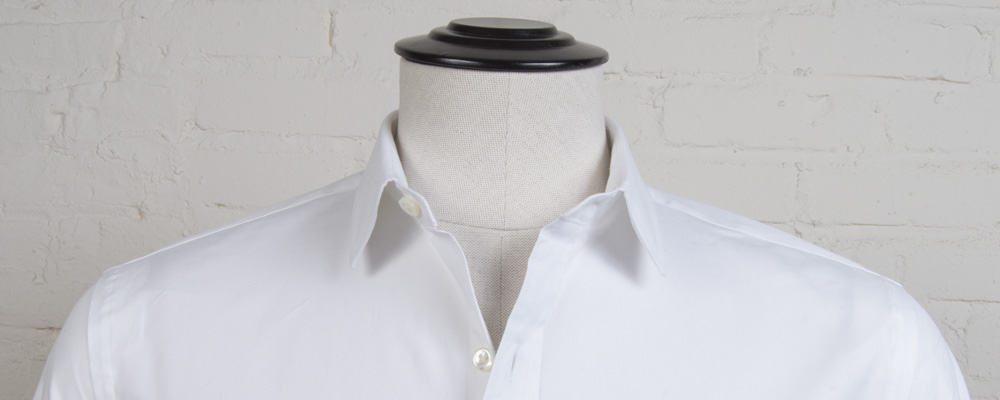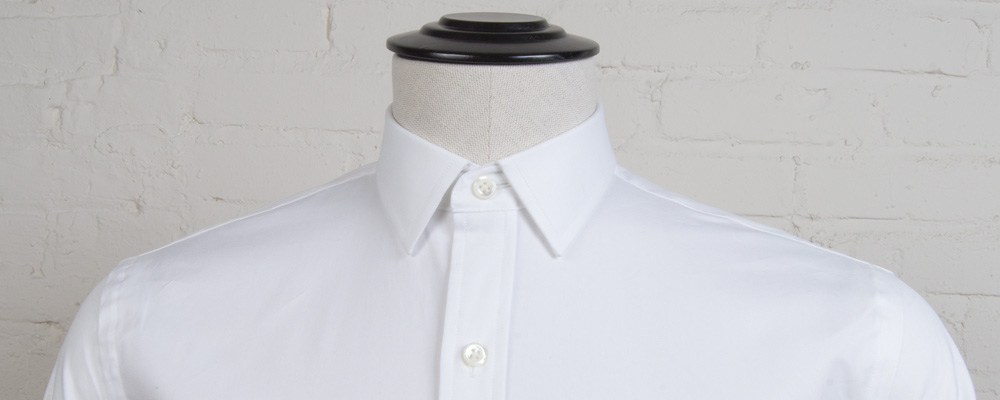 President Cutaway Collar
Design a Shirt
Our Take
Our most aggressive spread, this cutaway goes way back. This is not the collar for everyone, and depending on your personality and workplace may not be appropriately formal. The President Cutaway certainly takes a man with some sprezzy confidence to pull off. When tied with a small or medium tie knot, you'll still be able to see part of the collar band beneath the tie. Beckham would do it. Clooney wouldn't. Looks great between jacket and suit lapels. *This collar design was updated on 11/27/2016. The collar band features a premium, stiff construction that stands up better under a jacket with a cleaner presentation and the spread has been decreased slightly.
---
Historical Relevance
The cutaway collar is a very dressy collar intended for formal occasions. It's more of a British/European style that works great with medium to large tie knots.
Exact Specifications
3 7/16" collar points, 6 3/8" spread, 1 1/4" front collar band height, 1 1/2" rear collar band height, 1/4" tie space, stiff fused interlining, removable collar stays.
---
Similar Collar Styles