Garment Washed. Custom Fit. Exclusive Styles.
Washed
Denim
and
Indigo
View Collection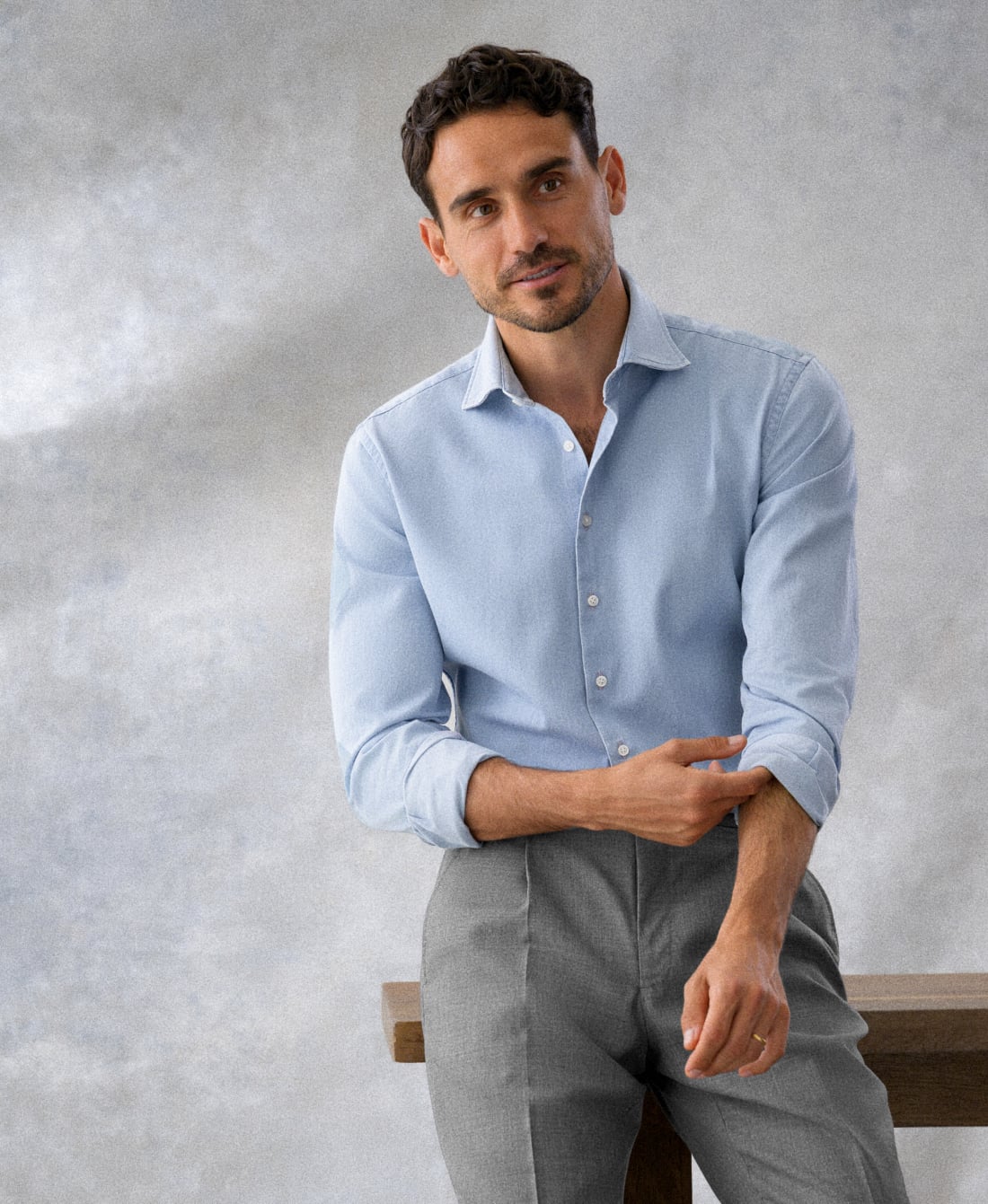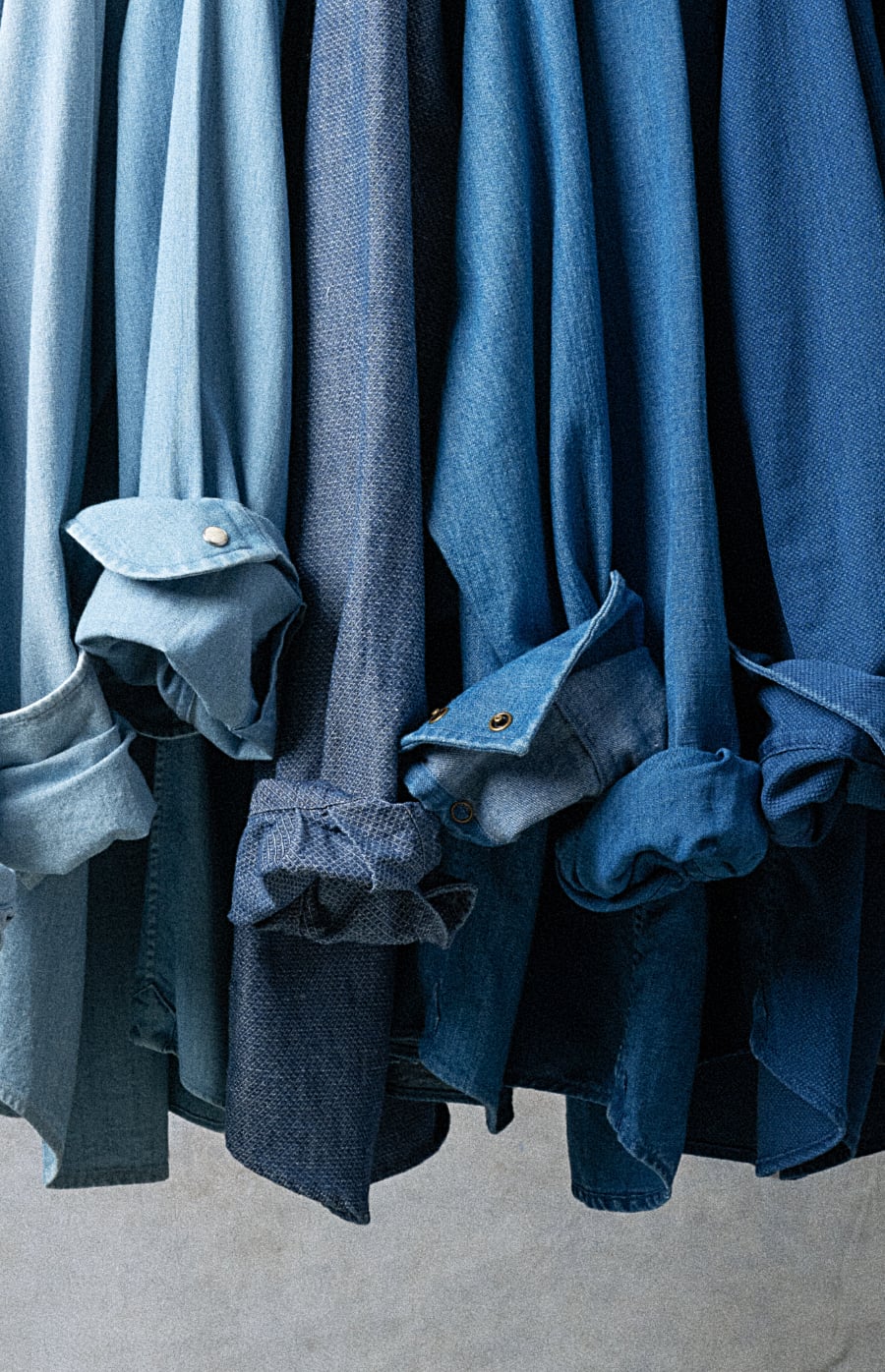 One
of
a
Kind.
You won't find shirts like these anywhere else.
Garment washing is a unique, time-consuming process that's traditionally been limited to brands that produce bulk off-the-rack shirts. We're the first to offer these incredible washed shirts fully custom.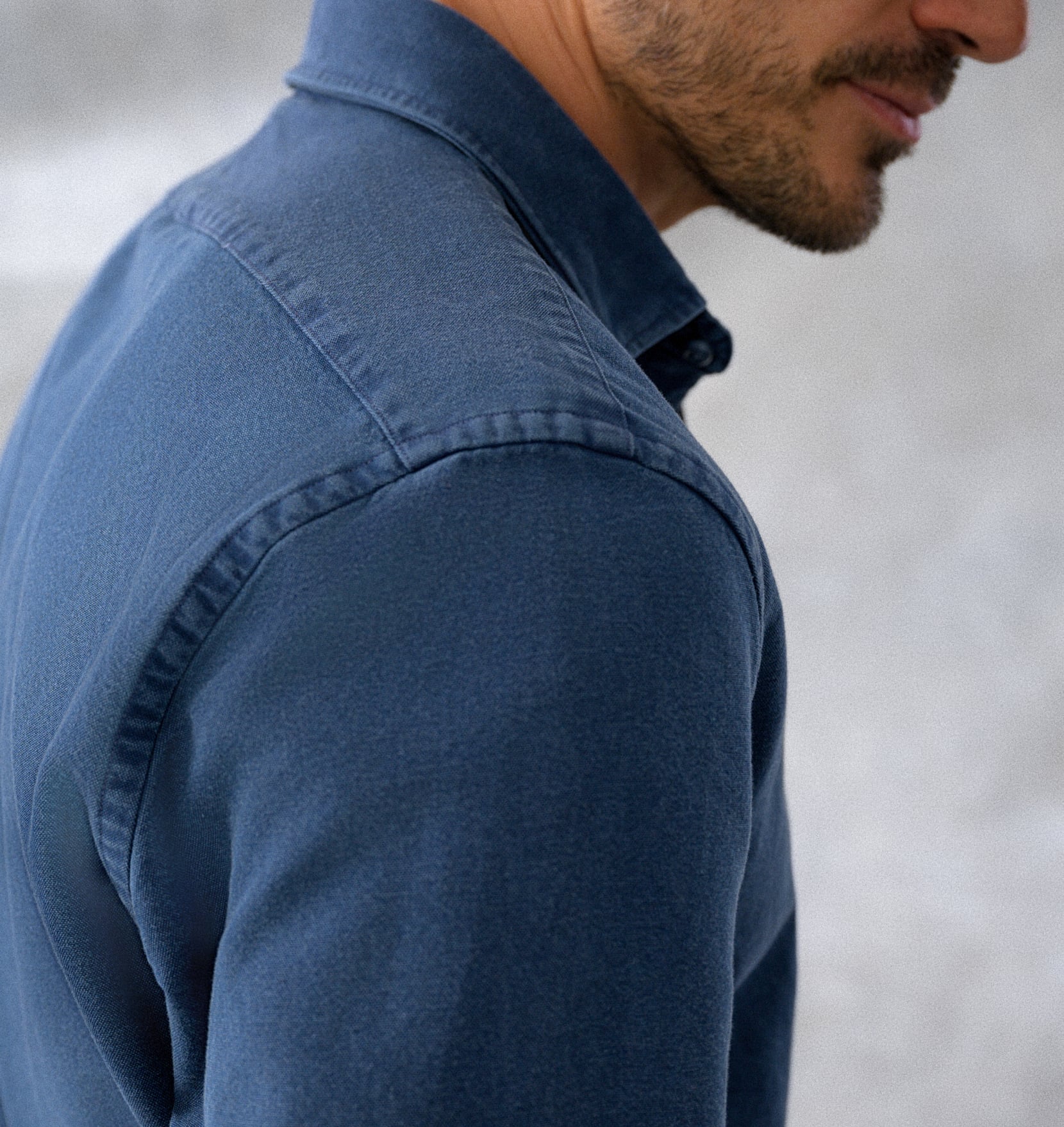 Premium Indigo Fabrics → Cut In Your Custom Size → Garment Washed
Premium Indigo Fabrics → Cut In Your Custom Size → Garment Washed
As always, ① we start by sourcing the best raw indigo fabrics from mills in Italy and Japan that specialize in the highest quality authentic denims, chambrays, and plain weaves.
Each shirt is ② cut and sewn in your custom size and comes with our Perfect Fit Guarantee. Your shirt is ③ garment washed for a beautiful and unique fade, and delivered to your door.
"The gold standard of denim shirts. Substantial fabric and super soft."
Will B. in Denver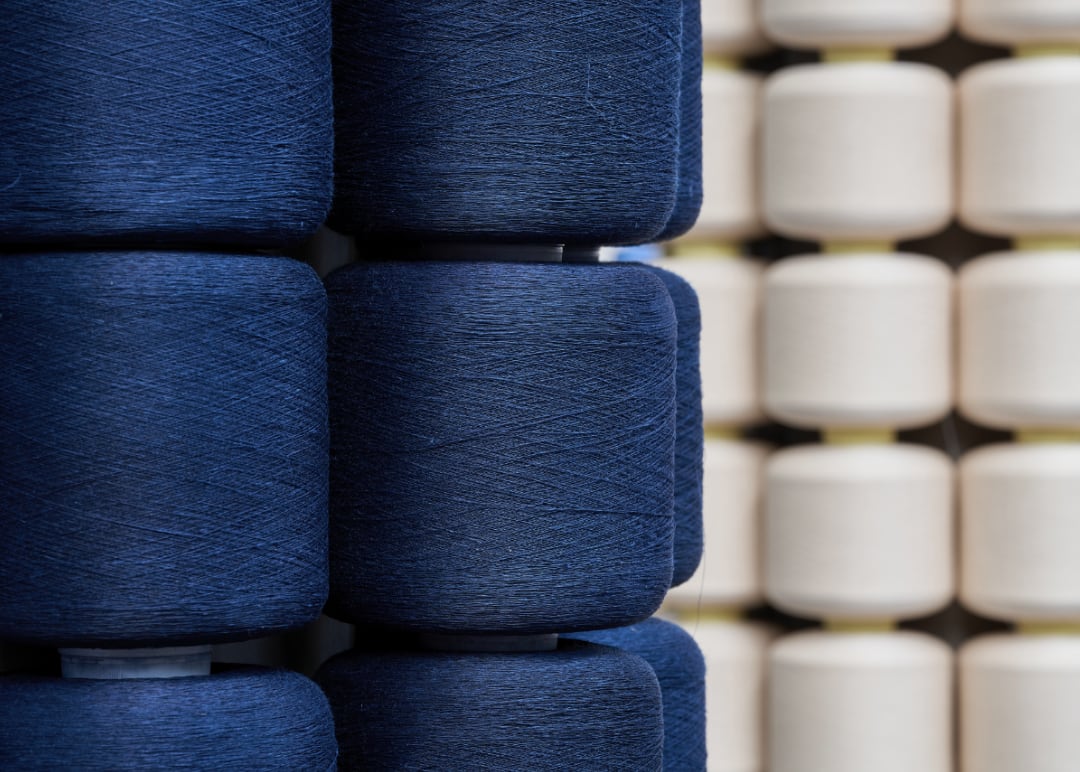 Premium Fabrics from Japan & Italy
We source our fabrics from the indigo specialists at renowned Italian mills Albiate and Canclini and a small mill in Japan that weaves all of their fabrics on vintage selvage shuttle looms.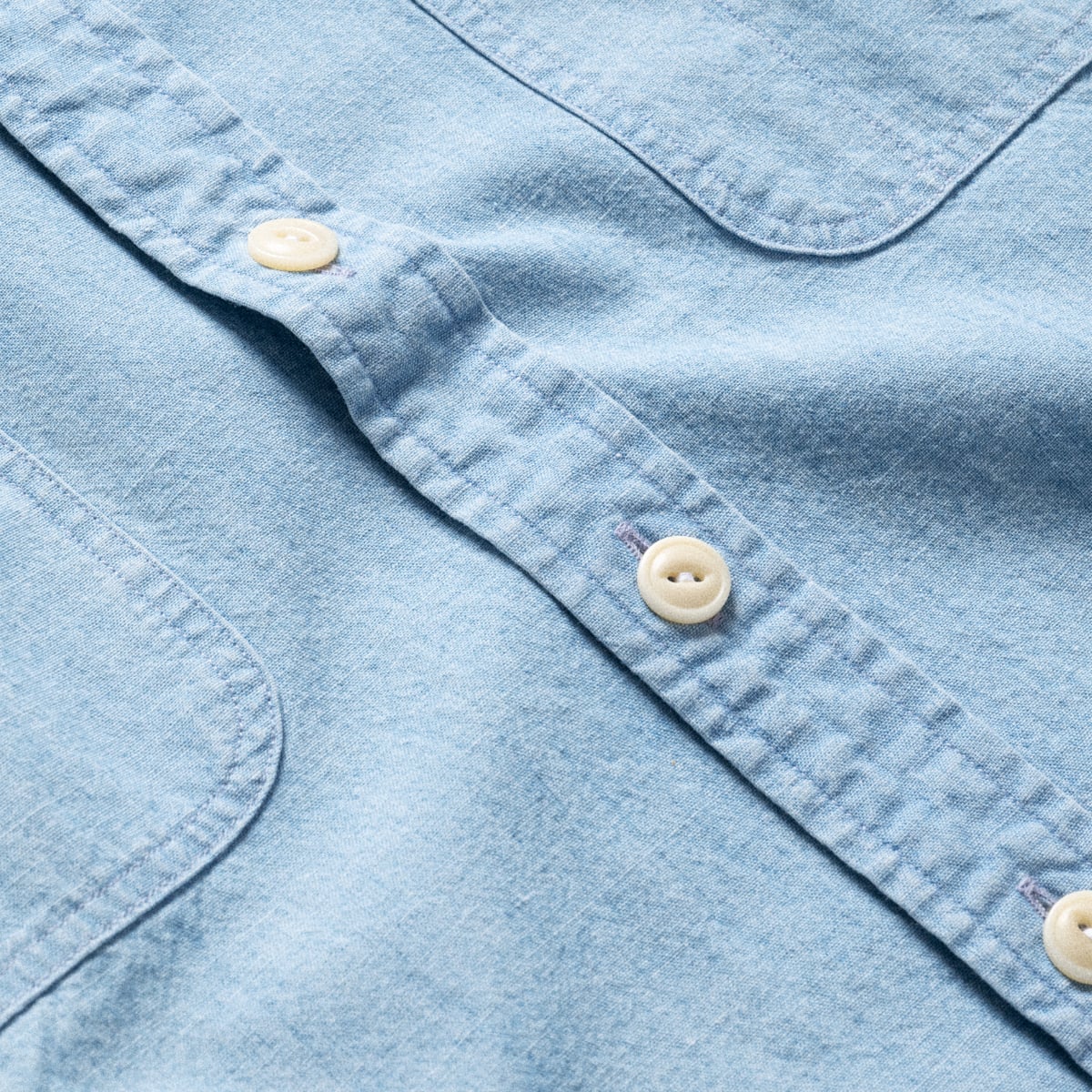 Faded Detailing
Because these shirts are garment washed after they're sewn, they develop a beautiful authentic fade around the seams.
Versatile Design
From relaxed workwear to sleek sophistication, these shirts take casual dressing to new heights of versatility.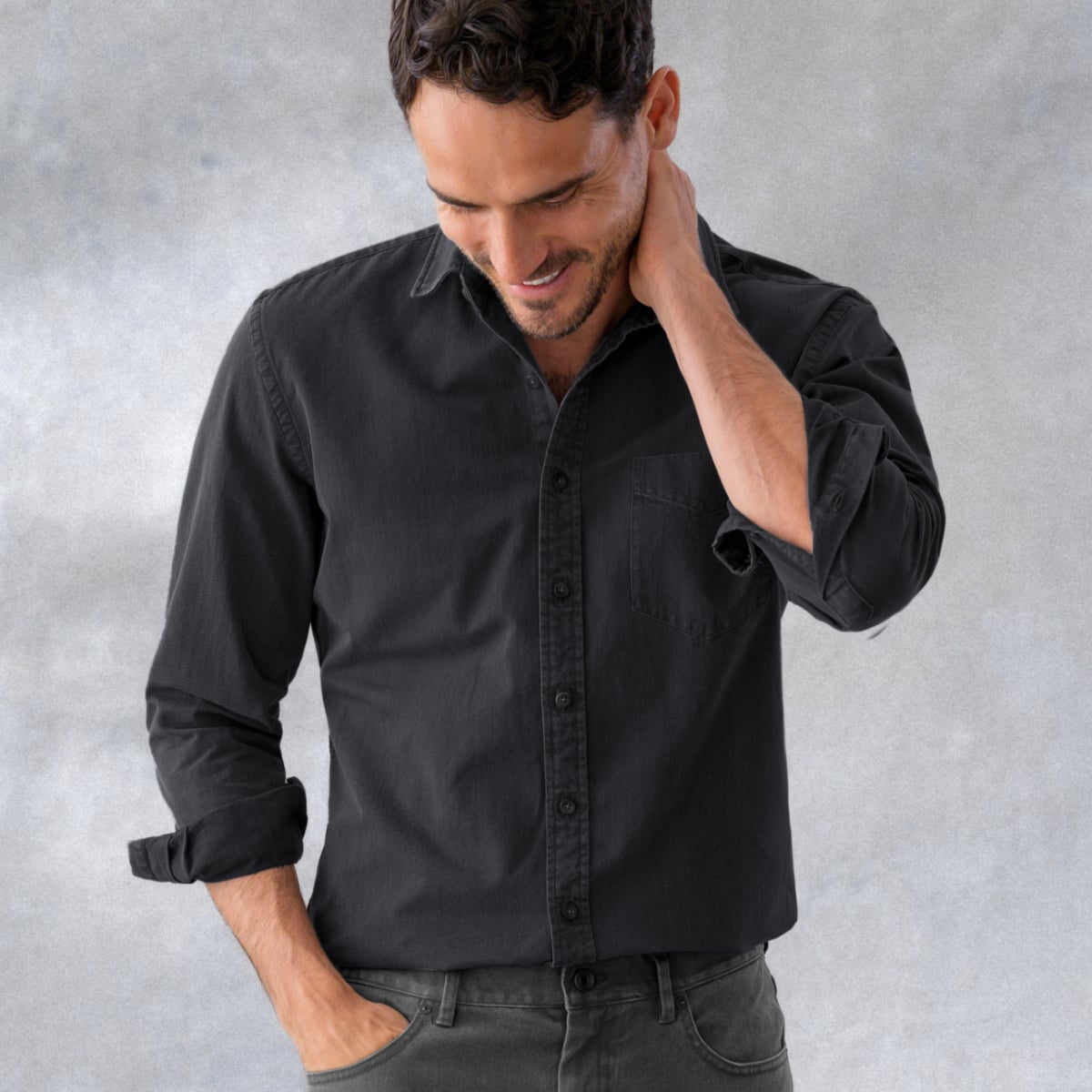 Soft Collars & Cuffs
Design your denim shirts with any of our soft, unfused collar, cuff, and placket styles for relaxed detailing that's essential for a casual washed indigo aesthetic.
Your Custom Fit
It wouldn't be the perfect shirt without your perfect fit. From body measurements to posture adjustments and watch allowances, our washed indigo shirts are made just for you.
Garment Washed Indigo Collection
Note: Due to the unique processes involved in producing garment washed shirts, they will not be delivered according to our normal shipping schedule. Extended delivery dates will be reflected on product pages and in the cart.