Albiate Washed Dark Indigo Heavy Denim
$160
Select Shirt Size
Collar
i
Don't worry about shrinkage — we'll account for that automatically based on fabric choice. You can fine-tune your collar size down to 0.1" or adjust any of the 16 other customizable size parameters when you create a custom size.
Sleeve
i
Sleeve length is measured from the center back to the edge of the shoulder and down to the end of the cuff. Fine-tune your sleeve length down to 0.1" or adjust any of the 16 other customizable size parameters when you create a custom size.
Fit
i
Slim Fit will be nicely fitted, yet comfortable. Super Slim Fit is for those that prefer a particularly trim fit and are not bothered by slight tightness or limited range of motion. Classic Fit is a more generous, roomy fit that won't hug the body closely.
Shirt Style Details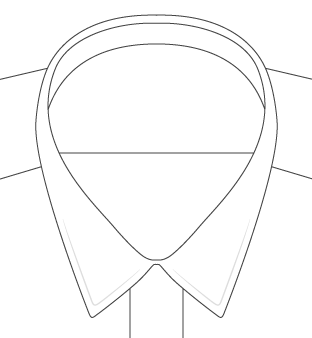 Soft Point Collar
A timeless point collar in a soft, unfused construction. Perfect for no-nonsense casual shirts.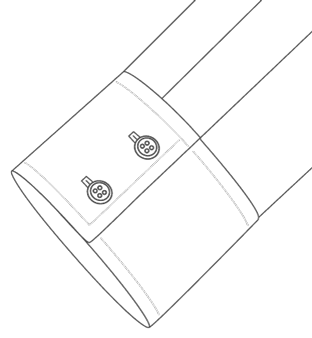 Soft Square Two Button Cuff
A longer casual cuff with squared edges, soft unfused construction and two button closure. Pairs well with larger watches.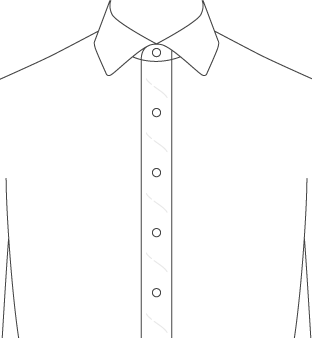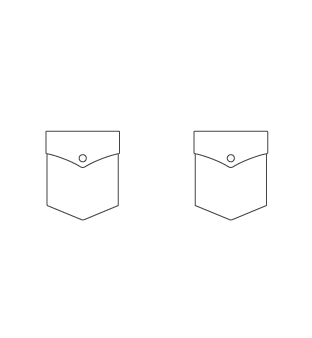 Soft Front Placket, Western Flap Pockets
Great for casual shirts. A soft, unfused front placket makes for a relaxed look.
Buttons

Brown Horn Snap Buttons i

A beautiful faux-horn snap button with brass trim that's perfect for western shirts.

Bottom Hem

Rounded i

A 2" curved front and back shirttail hem with reinforced side seam gussets.
Change any of these shirt details, add a monogram, and more by customizing this shirt.
Fabric Info
Fabric Description
Our heaviest washed denim fabric to date.
Woven with a 12/1 x 20/1 twill construction, this thick, substantial denim has a beautiful slubby texture and almost jacket-like heft. It's hardwearing, drapes well, and lasts a lifetime thanks to its weight, and will get increasingly better the more it's worn and washed. It gets its gorgeous mid blue color from the indigo dye's reaction with an enzyme dark wash.
From sourcing the perfect denim from a 185-year-old mill in Italy to testing washes with our factory for months on end, we labor over every detail of our washed indigo shirts. Each of them starts out as a plain or textured weave fabric that's been dyed heavily with indigo. After being cut and sewn, the shirts are then garment washed using either a light enzyme, soda, or bleaching process. It's this process that gives each shirt its beautiful color and unique fading around the seams. While garment washed indigo and denim shirts are a popular product in the ready-to-wear market, they haven't previously been available in a custom fit or design due to the bulk production required for the washing process. We've worked closely with our suppliers to bring you the first truly custom garment washed indigo and denim shirts on the market. Premium, carefully crafted shirts, made to your exact specifications. Learn more about our washed indigo and denim shirts here.
Recommended Styling: Try this one with our Soft Point collar, Western front, Western Flap pockets, Soft Square Two Button cuff, and Snap buttons for a classic Western shirt-jacket look. Note that, due to the special nature of the garment washing process, this fabric can only be made using soft, unfused collars, cuffs, and fronts/plackets.
Color & Pattern

Performance
4.8 / 5 Average rating
Recommended by 95%.
"Comfortable, traditional."

Albert in Seattle, WA

"Nice weight and texture"

Douglas in Kansas City, MO

"THIS HAS SUCH GREAT FEEL AND WEIGHT I MAY WELL BUY ANOTHER WITH THE PC OPTION OF A DIFFERENT STYLE."

robert in SHERWOOD PARK, SELECT ONE

"Lovely heavy weight denim. Look forward to washing it to a light blue over the next couple of years"

Timothy in Werribee, VIC

"This is a heavy fabric, sturdy and durable. It would be great for an outdoor work shirt. I wear mine as an over shirt for cool days."

Warren in MINNEAPOLIS, MN

"Just what I wanted: a heavier weight fabric."

stephen in Kirkland, WA

"I being searching for a great denim shirt and I found it with propercloth!! Is so soft and the collar is high which I love.."

Denis in Laurel, MD

"light strong,beautiful fabric"

William in Rockford, IL

"Great fabric and shirt to wear under a patterned blazer. I get compliments on it whenever I do that."

Steven in Little Rock, AR

"Captured the vintage look and feel"

Doron in New York, NY

"Great material and look"

Jason in Holland, PA

"Got as an overshirt, but seems tighter than the other overshirt I bought. Maybe order a little bit larger size."

Alex in Irvington, NY

"My favorite denim shirt from proper cloth yet. Went in western style with brown snap buttons. Looks great!"

Jeff in COLUMBUS, OH

"nice medium denim, a little "dad" jean colored, but pretty nice"

Tristan in SAN MATEO, CA

"Fine, except above average shrinkage"

Bruce in Lutherville, MD

"Ultra comfortable heavyweight winter denim."

Alex in Carlsbad, CA

"perfect denim shirt"

vincent in Red Lion, NJ

"Love the Feel!"

Tim in Suisun City, CA

"Great shirt, though I wouldn't describe it as "dark""

Wyatt in SAN FRANCISCO, CA

"Strong denim fabric. I am pleased with it. Fits well and is high quality. More suitable for the cooler months."

Greg in New York, NY

"love this one"

jon in Saratoga Springs, NY

"Very comfortable fabric"

Patrick in Campbellville, Ontario

"Great now, gets better with age"

Asher in Brooklyn, NY

"As expected"

Shahid in Oshawa, ON

"unique"

Adrian Ionut in SATU MARE SM, Satu Mare

"Perfect for your best workwear look, this shirt has real heft but feels great!"

Athanassios in New Providence, NJ

"drape wasn't as nice as I'd expected, fabric isn't very soft, expanded at the sides while shrinking dramatically at the bottom after washing"

Joseph in Gallup, NM

"Great heavy denim shirt."

Jared in New York, NY

"Heavy fabric with rich dark blue denim color perfect for a cold weather overshirt,"

Trone in Silver Spring, MD

"Great, sturdy fabric. A little darker than I thought, but this is preferable as it will lighten (and soften) with more washes. I thought it would be a little slubbier, but still love the fabric."

Guy in Mosman, NSW

"love the weight"

patrick in West Hartford, CT

"❤️"

Tushar in Greenwich, CT

"This is my new favorite fall and winter favorite. Thick, substantial and feels amazing."

Robert in Bartlett, TN

"Great, heavy fabric."

Cameron in Houston, TX

"nice heavy weight demim"

Arthur in San Marino, CA

"I'm a sucker for a denim shirt. Fairly certain I've purchased every offered fabric at this point. This is a great fabric! It's definitely on the heavy side. Great for cooler weather. Looks and feels fantastic!!"

David in Toms River, NJ

"The best denim for a shirt I've ever seen"

Imran in WASHINGTON, DC

"My all time fav denim tbh"

Jeo in New York, NY

"Heavy fabric, durable, yet very comfortable !"

Lance in LONG BEACH, CA

"Beautiful color and texture. The pearl snaps where an unexpected treat!!"

Douglas in Springfield, TN

"Amazing denim shirt."

Johann in Doral, FL

"The perfect heavy denim shirt. I went for a button down so it is a more casual alternative to my heavy OCBDs."

Brian in Gerrards Cross,

"good fabric"

Stephen in Camberwell, Victoria

"The fabric is amazing, soft out of the box, washes well with an excellent drape. No issues with ironing. It will bleed due to the indigo but if you follow the washing instructions you'll be fine."

Christopher in HELENA, MT

"Excellent."

Darrell in Missouri City, TX

"perfect fall shirt"

Michael in New York, NY

"Great fabric for fall and winter"

Matthew in Hillsdale, NJ

"A nice heavy but soft denim."

Ian in Rochester, MN

"It is as advertised - heavy."

Darryl in West Somerville, MA

"Great for a Westem pattern"

Anthony in Lolo, MT

"Nice denim fabric, softer than anticipted, not as dark as expected."

Sean in DAVIS, CA

"I have not received this shirt."

Richard in Twin Falls, ID

"Can't go wrong"

Adam in New York, NY

"Nice heavy denim. Breaks in nicely."

Jason in Las Vegas, NV

"Fabric is fine. A little too heavy for a shirt in my view."

Kent in CHARLOTTE, NC

"True denim cloth here with great heft and slubby texture. Looking forward to wearing for many years and watching the denim take on a character all its own."

Matthew in MC KINNEY, TX

"Great."

David in ROCHESTER, NY

"Great fabric. Warmer than flannel. Yet light enough for warm weather. A look that not many have anymore."

sebastien in Midland, TX

"Beautiful heavy fabric. Works fine as either just a shirt, or as an overshirt over a T. Great weight to the drape."

Rob in Melbourne, Derbyshire

"Denim is my favorite PC fabric. I look forward to the Indigo/Denim sales each tear."

Edward in Chesterbrook, PA

"Nice denim fabric. Heavy, but soft. Shrinks quite a bit compared to the other denim fabrics though."

Kirk in INDIANAPOLIS, IN

"The wife loves it, so much so that she often wears it around the house. Might need to order another one for myself."

Jerome in Dublin, CA,

"Drapes nicely, though thick very soft and flexible so don't think it will wear like a jeans jacket. Casual style only."

Aaron in E Windsor, NJ

"This is the worst shirt I've ever purchased from Proper Cloth. It is so thick and unwieldy that wears more like a Levi's denim jacket than a nice shirt from PC. Despite having the same measurements as my other PC shirts, it is boxy and uncomfortable. The color is far too blue - like Wrangler jeans from the 80s - an…d thought about dyeing it black to make it bearable. Instead, I will be putting this shirt is the Salvation Army donation bin. A total waste of money."

Michael in O Fallon, MO

"I wish this was part of the permanent collection rather than a seasonal / temporary item. Love this shirt!"

Nicholas in MINNEAPOLIS, MN

"I love this shirt. If you are looking for a true denim fabric, this is it. I thought it was a little pricey at first but after receiving my custom shirt order, I can see it was worth every penny. Hoping this fabric becomes available again."

Phillip in Dallas, TX

"great material"

Erharuyi in Newark, NJ

"Just love the rich color of this - and the feel of the denim. I got this with brown snaps on a western front. Gorgeous combo"

Colin in Brooklyn, NY

"Just as advertised -- perfect!!"

George in OKLAHOMA CITY, OK

"Can never get enough denim - part of my go-to wardrobe."

Alan in Boston, MA

"Nice very stout fabric. Definitely a seasonal item"

Del in Albany, GA

"This is one of the coolest denim shirting fabrics I've found new. It doesn't show up well online, but it is heavy, slubby, and ages really well. This reminds me a lot of the handfeel from other boutique japanese denim brands. Perfect for Fall/Winter."

James in Ada, OK

"Love the colour. Can be dressed up with a blazer or dressed down with a casual jacket."

Cesare in Burnaby, BC

"Amazing fabric, improves with each wash"

Benjamin in NASHVILLE, TN

"looks great!"

michael in Ojai, CA

"The weight and feel is as expected. The color was not."

Alfred in Orlando, FL

"A hearty denim but surprisingly comfortable. Great mid/dark blue color. And after a couple of washes, the fabric is starting to soften and take on character wonderfully."

Rafael in Washington, DC

"I've bought dozens of shirts from PC, but this may be my favorite. The pictures do not do justice to the beautiful color."

Todd in Edina, MN

"Beautiful heavyweight denim shirt that looks fabulous right out of the box."

Danoosh in SAN FRANCISCO, CA

"Beautiful material! Like the description says, this is thick shirt. This is definitely one for cooler days or nights. It is closer to what you would expect in "jean material." It certainly is not as thick or heavy as a jean jacket, but, it is a very substantial material. I went with the traditional cowbo…y style, but, went with brown snaps for a very unique look. This is exactly what you think of when you think "jean shirt." Love it!"

Joel in Franklin, WI

"Solid dark denim"

Mitch in Concord, MA

"great"

Joe in Glendale, MO

"Great shirt. Exceeds expectations!"

David in Picayune, MS

"nice colour, nice texture, big fan of the indigo denims"

Alireza in Toronto, ON

"Beautiful dark blue (but not too dark)."

Michel in Montreal, Quebec

"Like the fabric"

John in Sherborn, MA

"Heavy but still soft. Look forward to seeing how this denim ages."

Jason in WASHINGTON, DC

"Good, thick fabric. Feels like it will last and age for a long time."

Lorenzo in Round Lake, IL

"Amazing"

Rahmi in San Bruno, CA

"Wonderful heavy weight. True anchor piece for my wardobe."

John in Oakdale, PA

"Fine."

Jack in WILMINGTON, DE

"Very solid medium-dark heavy denim. Would love off-white contrast stitching, though!"

Benjamin in Long Lake, MN

"This is heavy and dark, almost suitable as outerwear in the fall. Ideal for layering with brighter colors."

Matthew in State College, PA

"love it"

Brett in CHICAGO, IL

"it's great, a little heavier than advertised"

EVAN in New York, NY

"I will order another one when this fabric is available again."

Gene in Golden Valley, MN

"Thick yet soft and extremely comfortable. I think I have a new favorite shirt."

Andrew in Cedarburg, WI

"exactly as advertised...."

Michael in Manalapan, FL

"Much darker than the pictures and I love it! The color is way richer and deeper in person and the visual texture is everything I wanted after looking at the pictures. Makes for a perfect shirt jacket."

Jacob in Waban, MA

"This fabric is a fairly heavy weight denim for a shirting fabric, but it is perfect. The color is a nice shade of washed indigo and after a couple washes it is showing wear and fades as you would expect, but in a good way. The fabric is soft, but has enough heft that it doesn't loose its shape. I will definitely orde…r again."

Geoffrey in Dallas, TX
FAQs
How do I get started?

First, welcome to Proper Cloth. We specialize in custom dress shirts, suits, jackets and pants.

The first step would be to create a size using our Smart Size Quiz. We'll use your answers and data from thousands of satisfied customers to generate custom dress shirt sizes in your account.

To order, you can browse our gallery of curated, pre-styled options and purchase them, made to order in your custom size (and style, just click 'Customize' to modify).

Or

You can use our Design-A-Shirt tool to create a custom designed shirt from scratch, selecting the fabric and all style details (collar, pocket, buttons, etc), before applying your custom size! We highly recommend only getting one shirt to start so we can lock down the Perfect Fit (Guaranteed!).
How long does it take to have a custom shirt made?

Standard finish, casual wash, and non-iron shirts generally take 12 to 14 days to produce and deliver. In all cases, the promised delivery date range at checkout should be accurate (if not slightly conservative). Click here to see our typical delivery times based on product.

Orders including shirts with any style of Mother of Pearl buttons must undergo special Fish and Wildlife inspections that may cause delays. For this reason, the expected delivery date range will be extended by an additional 14 days.
Can I change the collar or cuff style? Can I add a pocket? Short sleeves? etc.

As a made-to-measure shirtmaker, we offer a wide variety of style features. Proper Cloth shirts can be styled with any of our 30+ different collar styles, 12 different cuff styles, and one of our 9 different pocket options can absolutely be added.

Just click the 'Customize' button next to any of our pre-designed, photographed shirts to edit the design however you wish!

Short Sleeve shirts can be ordered by specifying as such under the Cuff/Sleeve section of the Design-A-Shirt tool.
Do you make shirts that can be worn untucked?
How do I order a short sleeve shirt?
Do you offer rush delivery?

Rush delivery is not available for custom made products. With ready-to-wear and stocked products, we have a little more flexibility.
Still have a question? Get in touch
Ready to create your custom shirt size?
Answer 10 easy questions about your body and fit preference to create a custom size.
Our Perfect Fit Guarantee
If you're not entirely happy with the fit of your custom shirt (or anything else about the shirt) you can return it to us for a complimentary remake in a new size or style. We excel at making remakes quick and hassle-free. If remaking the shirt doesn't suit you, you can also return the shirt for a full refund.