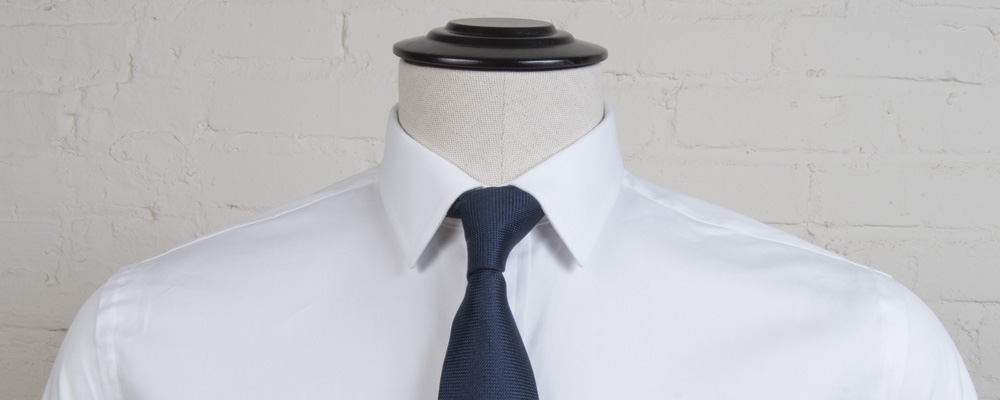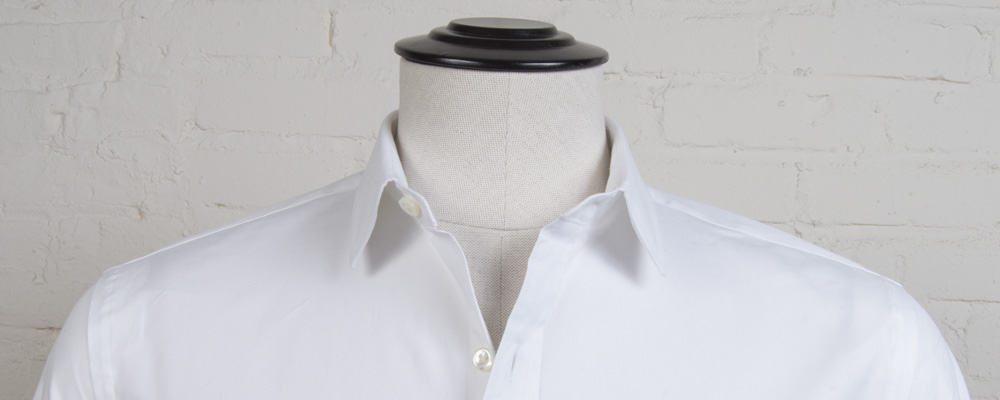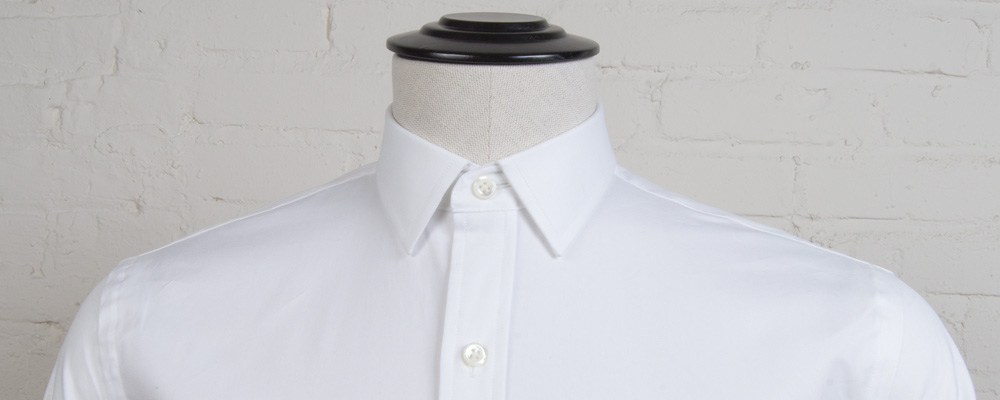 Straight Point Collar
Design a Shirt
Our Take
Perfect for medium to small tie knots and about as conservative as it gets. Better with a tie than open, the narrower points have a visually slimming effect, which works well for rounder faces or wide necks.
---
Historical Relevance
The Straight Point has the narrowest spread among any collars out there, and has been around as long as men have been wearing coats and ties—think pre-Ivy Style Ivy League. According to Allen Fusser, this collar style embodies the least number of associations to it, thus tells the least about the man wearing it.
Exact Specifications
2 3/4" collar points, 3 1/4" spread, 1" front collar band height, 1 3/8" rear collar band height, 3/8" tie space, medium weight fused interlining, removable collar stays.
---
Similar Collar Styles