Reda Slate Melange Merino Wool
$175
Select Shirt Size
Collar
i
Don't worry about shrinkage — we'll account for that automatically based on fabric choice. You can fine-tune your collar size down to 0.1" or adjust any of the 16 other customizable size parameters when you create a custom size.
Sleeve
i
Sleeve length is measured from the center back to the edge of the shoulder and down to the end of the cuff. Fine-tune your sleeve length down to 0.1" or adjust any of the 16 other customizable size parameters when you create a custom size.
Fit
i
Slim Fit will be nicely fitted, yet comfortable. Super Slim Fit is for those that prefer a particularly trim fit and are not bothered by slight tightness or limited range of motion. Classic Fit is a more generous, roomy fit that won't hug the body closely.
Shirt Style Details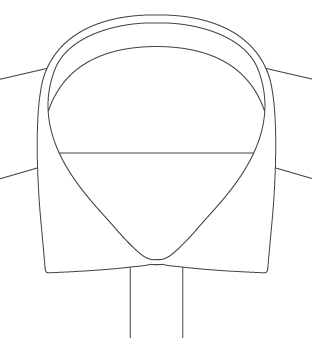 President Spread Collar
Our new and improved version of our most popular collar. We designed this to be a truly premium modern spread collar with timeless proportions.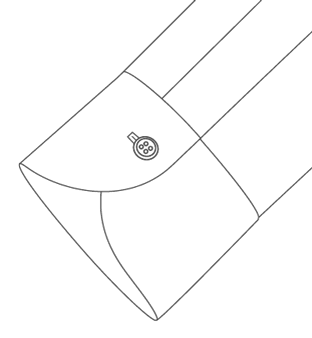 Long One Button Cuff
A slightly longer version of our one button barrel cuff. Fused. Great for for guys with longer arms.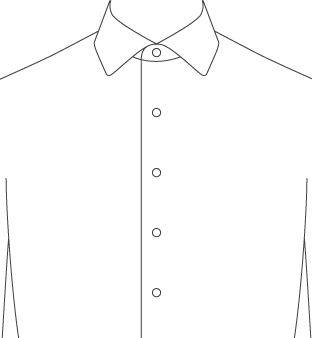 No Placket, No Pocket
The front of the shirt simply folds back on itself for a cleaner yet less structured look.
Buttons

Slate Horn Buttons i

Unique slate blue button that pairs well with dark, casual fabrics. Made from a durable faux-horn.

Bottom Hem

Rounded i

A 2" curved front and back shirttail hem with reinforced side seam gussets.
Change any of these shirt details, add a monogram, chest pocket, and more by customizing this shirt.
Fabric Info
Fabric Description
Forget everything you thought you knew about wool. Our merino wool shirts are lightweight, comfortable, and refined, and feature astonishing natural performance. They're extremely wrinkle and odor resistant, resilient, and an amazing temperature regulator, which means that they're also super easy to care for, can be worn multiple times between washes, are incredibly durable, and will help keep you cool in the heat and warm in the cold. Woven by the wool masters at Reda, this beautiful S120s 2-ply slate melange can be worn casually or dressed up. Learn more about our Merino Wool Shirts here.
Recommended Styling: Try it with our President Spread collar for a dressier looking shirt, or one of our soft collars, like our Soft Franklin Spread, for a casual vibe.
Color & Pattern

Performance
4.85 / 5 Average rating
Recommended by 97%.
"As advertised"

David in Washington, DC

"Love the fabric - a little shiny, but generally it is wearable, has a terrific feel and is very wrinkle resistant"

Ian in Faribault, MN

"Very luxurious and extremely comfortable and high quality."

gabe in Reynoldsburg, OH

"Could get away as a dress shirt, otherwise I made it a smart casual shirt for nights out."

Robert in New York, NY

"Fabric was great. Exactly the color as posted on the website."

Gloria in CHAPEL HILL, NC

"Great feel - so very comfortable"

Michael in Orleans, Ontario

"98% there on the color. I thought is would be more slate, or more gray-ish, than as blue as it is. Again, great color, but much closer to the Navy one than I thought. Feel of fabric is unreal, supper soft and really easy to care for."

Michael in Aliso Viejo, CA

"Great dress shirt"

Matthew in Corona Del Mar, CA

"Not like a lot of old school wool this is definitely a high performance fabric great breathability and low maintenance."

James in SAN DIEGO, CA

"quality fabric"

EDWIN in GREENVILLE, SC

"Very classy."

John in Washington, DC

"great weight for wool, perfect fit"

Robert in Pawleys Island, SC

"Very nice"

Richard in MALIBU, CA

"Gorgeous fabric!"

Thomas in Ridgefield, CT

"Excellent colour and drape."

Michael in SAN JOSE, CA

"I love this color. I Paired it with charcoal Trousers and Cordovan belt/vouchers Looks amazing"

Douglas in Skillman, NJ

"Love this fabric! Looking forward to get my next shirt in the same fabric but a different color!"

Nathan in Nolensville, TN

"has a nice quality look"

jon in Saratoga Springs, NY

"Amazing fabric and feel. Totally unique."

Jared in New York, NY

"This was my first Merino Wool dress shirt, and I'm now a believer! I'm switching all of my non-white shirts to Merino Wool - the fabric is extremely comfortable, and practically cares for itself - no ironing needed. I've worn it on warmer and cooler days, and it truly does regulate temperature quite well. Only 2 …things to note - being wool, it's more susceptible to static than cotton (but wasn't bad by any means, just stuck a bit to my back for a few minutes after sitting in the car for a while); the other is that it does have a lanolin smell when wet. This has decreased after the first wash, and seems to be getting better over time."

Neal in HOUSTON, TX

"Nice fabric. Will have to see how it holds up with use."

CJ in Ponte Vedra Beach, FL

"The drape and fit of these shirts is superb. More please, would like one in burgandy"

terence in Southsea, Hampshire

"This is a beautiful fabric. A little more prone to wrinkles than expected, but worth it."

Kelly in RICHMOND, VA

"Fantastic fabric. Great looking and very soft. Extremely comfortable."

Alexey in Toronto, ON

"Best fabric. Shiny look and always looks perfect. Doesn't wrinkle."

Richard in Toronto, Ontario

"The Reda merino wool fabrics have an amazing feel and are very comfortable. Recommend the darker colours as they unfortunately stain easily."

Tillman in Kelowna, British Columbia

"❤️"

Tushar in Greenwich, CT

"Very nice fabric, lightweight and breathable"

Ryan in Alpharetta, GA

"A bit darker than on my monitor but not enough to make a difference. Great fabric and it doesn't wrinkle. Slight sheen looks silky."

Todd in Clinton, NY

"it's soft"

Alexis in Kamloops, BC

"Very soft"

Justin in New York, NY

"Amazing. Will buy more."

Wiliam in Brooklyn, NY

"Wonderful fabric expect it to last a long time"

michael in Bronx, NY

"Beautiful fabric that drapes very well."

Nicholas in Astoria, NY

"Perfect navy shirt"

chris in Rehoboth Beach, DE

"I have not worn this shirt very much yet, but appreciate the high quality merino fabric."

Andrew in Cedarburg, WI

"perfect fabric"

michael in Ojai, CA

"Very beautiful fabric, elegant and classic at the same time"

JAIME in MIAMI, FL

"Beautiful fabric. It mistakenly defaulted to french cuffs (which I missed)"

Robert in Carmel, IN

"Great casual Friday shirt."

Jose in YORBA LINDA, CA

"Heavy fabric but comfortable, the color fades a bit with washing."

James in Monte Sereno, CA

"Love the merino fabric."

Jamie in New York, NY

"I think this is a great value. I love the quality of the fabric; it has the durability of no-iron fabric without the inexpensive feel. Very substantial cloth. Material is not quite as comfortable as I would like (but it's not uncomfortable either - it is wool after all). I enjoy several of these shirts."

Caleb in Granite Bay, CA

"Very lightweight but could be a little softer. I find it scratchy at times."

David in Phila, PA

"This is a really sharp fabric and always gets compliments."

Shaun in ARLINGTON, VA

"I really like the Reda merino wool, but this melange has a bit of a sheen which I didn't expect."

Barton in Schwenksville, PA

"This is expensive but worth it! I did not expect wool to be this light and soft, it is almost like silk."

Michael in KENT, WA

"Great flannel shirt"

Thomas in Newport, KY

"S"

jeramy in Harbor City, CA

"This is quite surprising for a woven fabric. It is exceptionally comfortable and flowy. It does pick up wrinkles, but a quick spray with a small spray bottle and the wrinkles come right out (though some of this has to do with me living in a desert)."

Christopher in TUCSON, AZ

"Very comfortable and lays great. Just a beautiful fabric. Color is as pictured."

Stephen in Livingston, NJ

"great"

Peter in Vancouver, British Columbia

"Excellent weave. Comfortable and well made."

William in Jersey City, NJ

"Excellent fabric! Fabric drapes well in all the right places. Superb!"

Kenneth in Paramus, NJ

"Best fabric and style in my closet"

John in Ardmore, PA

"Love this shirt and fabric. Would make all my shirts merino if there were more choices. Please add more merino options (especially solids)."

Martin in Dalkey, Dublin

"smooth and thin for a wool product. I think it has a bit of texture and will pair well with dark grey."

Neil in Fort St. John, BC

"I never received this shirt so I cannot rate this fabric"

Gislar in Houston, TX

"Beautiful and very comfortable fabric. Not as wrinkle-resistant as I'd expected. Care instructions are to "air dry" but that won't get the wrinkles out."

Dan in New York, NY

"Love this shirt!"

Lem in NEW YORK, NY

"Very nice- high quality."

John in West Grove, PA

"I like it"

Steve in Ladue, MO

"Classic look."

Charlie in Boston, MA

"Incredible silken feel against your skin!"

James in Bellingham, WA

"To shiny"

Matt in Petersham, NSW

"I love this shirt."

Nickalus in Hiram, GA

"This fabric drapes beautifully. It is also produced at an Italian mill that received recognition for sustainable practices."

Michael in Ballston Spa, NY

"The color was rich and exactly as pictured on website."

Guido in Dunmore, PA

"Wool fabric is great. Perfect for travel doesnt wrinkle in suitcase easy to maintain. I found it comfortable during warm days and cool evenings"

Robert in Northford, CT

"smooth, light and comfortable"

Christopher in Farmingdale, NY

"see general comment"

Thruston in Charlotte, NC

"Absolutely finest shirt I've ever worn. The fabric is incredibly soft. While it is a bit pricey, the fabric is significantly better than many of the expensive brand names in the market"

Brent in Calgary, Alberta

"Rich, beautiful, clean look. Customized 100% to my liking. You simply can't do better."

Walter in Richardson, TX

"This material is luxurious. So very soft and beautiful on the skin. Highly recommended."

Matthew in Williamstown, Victoria

"This fabric is my new favorite. Simply the best all-around feel, weight, comfort, wrinkle resistance, temperature control."

Jack in Clearfield, UT

"Great color!"

Michael in Simsbury, CT

"This is a nice looking shirt, great for the office as well as a night out"

Spencer in Los Angeles,, CA

"Slightly thinner than expected, but a great material nonetheless."

Dylan in DAVENPORT, IA

"This is an unexpectedly beautiful, lightweight, silky smooth opaque material. The color is interesting. Try it. You'll like it."

Brian in Miami Beach, FL

"One of my very favorite shirts - really high quality and perfect weight. Comfortable and wears very nicely."

Keith in Westport, CT

"Great fabric, perfect nuanced colour, smooth hand and body feel, wrinkle resistant (sometimes completely free out of the wash), regulates body temperature well."

Ryan in Summer Hill, NSW

"Merino wool is amazing!"

James in Boonton, NJ

"I held off on buying this shirt because it's so expensive. But I wish all of my shirts were Merino Wool. One of these is the equivalent of at least two cotton shirts. They don't wrinkle. Don't smell. Don't shrink. And breath and wear great. Best shirt I own."

Noel in Pacific Palisades, CA

"Wow! This material is really gorgeous. I have more than 20 proper cloth shirts, and I have to say that this is one of the best I have ever purchased from them. It hangs perfectly it looks so great as a super casual work shirt (unbuttoned over a black gym shirt), or buttoned and tucked more formally. Totally worth the f…ew extra dollars for the material."

John in Burlingame, CA

"Designed mine as a dress shirt. Great fabric. Different enough to stand out with all the black and navy at the office"

William in Hendra, QLD

"Love it!"

Joseph in Syosset, NY

"Very smooth, silky, light fabric, very comfortable for all seasons."

James in West Roxbury, MA

"Nice color, great dress shirt. Works well with darker khaki pants."

Stephen in New York, NY

"love it, great feel, really soft, color is really nice and subtle"

Keith in San Carlos, CA

"fabric is lightweight and hangs nicely"

Michael in LOUISVILLE, KY

"I was extremely reluctant to buy any of the Wool shirts. Don't be. I have three of them now, and they are easily my favorite shirts."

Neil in Monroeville, NJ

"My favorite fabric"

John in DENVER, CO

"Love the fabric overall. Takes a little more care than other fabrics, but the performance is worth it."

Jeff in Wichita, KS

"Seems to shrink even though I air dried it"

Aaron in Chesterbrook, PA

"Beautiful fabric. Soft but substantial."

Feyzi in Toronto, ON

"This was an experiment for me. It is truly a unique fabric that wears well, is comfortable and provides an elegant look particularly when paired with a sport jacket."

Gerard in NAPLES, FL

"My favorite fabric."

Arthur in Bellmore, NY

"An amazing fabric that gets compliments from my wife and stays looking crisp throughout the day."

Karl in OAKLAND, CA

"Very nice look and feel."

James in Jacksonville, FL

"Soft and lightweight. Hard to believe this is wool."

Jon in Cable, WI
FAQs
How do I get started?

First, welcome to Proper Cloth. We specialize in custom dress shirts, suits, jackets and pants.

The first step would be to create a size using our Smart Size Quiz. We'll use your answers and data from thousands of satisfied customers to generate custom dress shirt sizes in your account.

To order, you can browse our gallery of curated, pre-styled options and purchase them, made to order in your custom size (and style, just click 'Customize' to modify).

Or

You can use our Design-A-Shirt tool to create a custom designed shirt from scratch, selecting the fabric and all style details (collar, pocket, buttons, etc), before applying your custom size! We highly recommend only getting one shirt to start so we can lock down the Perfect Fit (Guaranteed!).
How long does it take to have a custom shirt made?

Standard finish, casual wash, and non-iron shirts generally take 12 to 14 days to produce and deliver. In all cases, the promised delivery date range at checkout should be accurate (if not slightly conservative). Click here to see our typical delivery times based on product.

Orders including shirts with any style of Mother of Pearl buttons must undergo special Fish and Wildlife inspections that may cause delays. For this reason, the expected delivery date range will be extended by an additional 14 days.
Can I change the collar or cuff style? Can I add a pocket? Short sleeves? etc.

As a made-to-measure shirtmaker, we offer a wide variety of style features. Proper Cloth shirts can be styled with any of our 30+ different collar styles, 12 different cuff styles, and one of our 9 different pocket options can absolutely be added.

Just click the 'Customize' button next to any of our pre-designed, photographed shirts to edit the design however you wish!

Short Sleeve shirts can be ordered by specifying as such under the Cuff/Sleeve section of the Design-A-Shirt tool.
Do you offer rush delivery?

Rush delivery is not available for custom made products. With ready-to-wear and stocked products, we have a little more flexibility.
Still have a question? Get in touch or start a chat
Ready to create your custom shirt size?
Answer 10 easy questions about your body and fit preference to create a custom size.
Our Perfect Fit Guarantee
If you're not entirely happy with the fit of your custom shirt (or anything else about the shirt) you can return it to us for a complimentary remake in a new size or style. We excel at making remakes quick and hassle-free. If remaking the shirt doesn't suit you, you can also return the shirt for a full refund.