For every custom garment sold today we're donating $20 to Meals on Wheels Covid-19 Response Fund. Learn More
Smart Sizes
Most Popular
Answer a few simple questions about your body and fit preferences and let our algorithms calculate your ideal jacket size. Smart Sizes is based on millions of customer data points and is incredibly accurate!
Get Started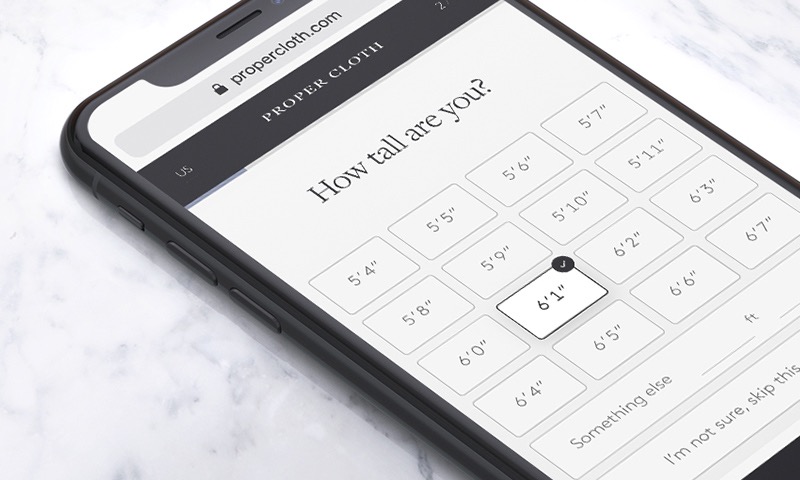 In NYC?
Schedule A Fitting At Our Showroom
Come by our showroom in New York for a comprehensive and meticulous in-house fitting by our fit experts.
Schedule Fitting
Modify a Standard Size
Start from a standard jacket size and adjust the dimensions to match exactly what you want.
Get Started