Mayfair Wrinkle-Resistant Light Blue Stripe
$95
Select Shirt Size
Collar
i
Don't worry about shrinkage — we'll account for that automatically based on fabric choice. You can fine-tune your collar size down to 0.1" or adjust any of the 16 other customizable size parameters when you create a custom size.
Sleeve
i
Sleeve length is measured from the center back to the edge of the shoulder and down to the end of the cuff. Fine-tune your sleeve length down to 0.1" or adjust any of the 16 other customizable size parameters when you create a custom size.
Fit
i
Slim Fit will be nicely fitted, yet comfortable. Super Slim Fit is for those that prefer a particularly trim fit and are not bothered by slight tightness or limited range of motion. Classic Fit is a more generous, roomy fit that won't hug the body closely.
Shirt Style Details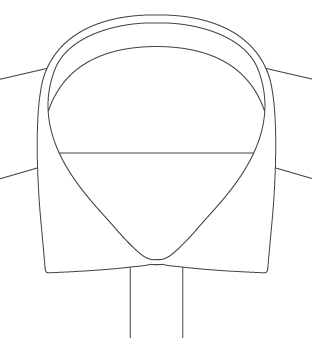 President Spread Collar
Our new and improved version of our most popular collar. We designed this to be a truly premium modern spread collar with timeless proportions.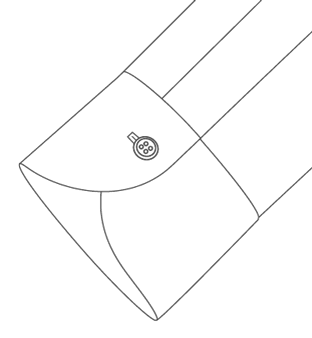 Long One Button Cuff
A slightly longer version of our one button barrel cuff. Fused. Great for for guys with longer arms.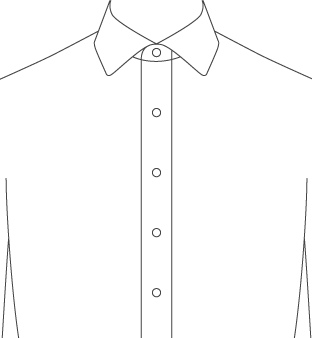 Front Placket, No Pocket
A slightly stiff, fused interlining runs down the front of the shirt behind the buttons for a crisp and structured look.
Buttons

Roma Buttons i

A beautiful off-white faux mother-of-pearl button. Made from a high quality plastic resin. Very durable.

Bottom Hem

Rounded i

A 2" curved front and back shirttail hem with reinforced side seam gussets.
Change any of these shirt details, add a monogram, chest pocket, and more by customizing this shirt.
Fabric Info
Fabric Description
A timeless, white and light blue stripe perfect in our popular Mayfair Wrinkle-Resistant Twill quality.
You can practically treat thin stripes like this as another solid and pair them effortlessly with any of your ties, jackets, and trousers. We specially designed this fabric to balance an incredible handfeel with outstanding anti-wrinkle performance. This densely woven twill has great body and a substantial feel, but still comes in at a weight that's perfect for year round wear. The 100s 2-ply thread count gives it great durability and makes it nice and smooth on the skin. The twill weave allows it to drape cleanly and a strong wrinkle-resistant finish keeps it looking crisp all day long.
Our President Spread and Button Down II collars are right at home on this one.
Color & Pattern

Performance
4.85 / 5 Average rating
Recommended by 98%.
"Very nice fabric, great performance, ideal weight. An excellent classic dress shirt vibe."

Scott in Los Angeles, CA

"Nice office shirt"

Ethan in Toronto, Toronto

"Feels great and works in both business or casual settings."

Brian in New York, NY

"The fabric is soft and extremely wrinkle resistant."

Anita in NEW YORK, NY

"Great fabric but not a lot of structure; would not recommend soft collar"

Daniel in PHILADELPHIA, PA

"Very soft fabric and classic, understated stripe pattern. Love to have a striped blue in my wardrobe to mix it up!"

Adam in SAINT PAUL, MN

"The fabric has a nice, soft hand feel and drapes well. The stripes are subtle and the light blue color is near perfect. The wrinkle resistance is very good."

Jesse in Erie, CO

"My favorite fabric and receive a lot of compliments when wearing it."

Oscar in FRISCO, TX

"Exactly what I was after. Stripes aren't too intense"

Daniel in Jersey City, NJ

"I love that this fabric is striped and wrinkle resistant. I abuse my shirts in the laundry and these have been holding up"

Brendan in New York, NY

"This is my favorite Proper Cloth shirt."

Andrew in Brooklyn, NY

"Soft, feels more expensive than it is"

Greg in NEW YORK, NY

"- collar doesn't stay in place"

Marc in Lutry,

"very nice and great value"

Brooks in Woodside, CA

"Fabric is soft and breathable."

James in West Palm Beach, FL

"Wrinkle resistant properties make this a go-to."

Joe in PITTSBURGH, PA

"soft to wear on first wash"

edward in Sydney, NSW

"Great shirt for work or an evening out"

Steven in Newtown, CT

"Soft blue stripe patter is a nice break from the solids. Did not wrinkle as much."

John in BRONX, NY

"Great, ordered a number of times"

Eric in Madison, NJ

"I like this fabric very much. I feel that it seems to "breathe" well. I've ordered more shirts with the same fabric."

Patrick in Montreal, Quebec

"Beautiful shirt, very durable / sturdy"

Thomas in New York, NY

"Great fabric"

Quentin in Charlotte, NC

"Excellent everyday shirt."

Finn in Mastic Beach, NY

"Solid"

Greg in New York, NY

"Great fabric!"

Zachary in San Francisco, CA

"Very clean looking, I have gotten a lot of compliments on this shirt."

John in SAN DIEGO, CA

"Great fabric for a weekly wear work shirt! I am very impressed with this fabric. It is the perfect weight for year-round wearing, the color is great and the pattern subtle. It has a tiny bit more sheen than i thought, but that makes it good for a dress shirt. I didn't buy for casual wear but would have been disapp…ointed by the sheen if i had. The most surprising point is the wrinkle resistance. I figured i would launder this shirt but after washing it for the fit, i was surprised that it came out of the dryer mostly ready to wear."

Greg in DALLAS, TX

"Lovely fabric."

Willam in New York, NY

"Perfect fit every time! Fabric is perfect weight."

James in CHARLOTTE, NC

"classic fabric"

Doreen in Mountainside, NJ

"Beautiful fabric. The color of the blue stripe is very near the color in a university stripe oxford cloth, but the fabric is smooth and light."

Anthony in SPRING, TX

"Excellent fabric quality."

Stephen in Wall Street, NY

"A classic blue-striped fabric with a great texture. Feels like a shirt 3 x as expensive."

Ron in Toronto, ON

"Pattern looks great."

Christopher in Port Jefferson, NY

"Classic look"

John in TUPELO, MS

"A subtle sheen to the white stripes."

Robert in KNOXVILLE, TN

"Looks & feels great"

Richard in Houston, TX

"Incredible value! Nice to have a stylish striped shirt at this price point instead of only having to go with solid colors."

Christopher in Noblesville, IN

"Easy ironing."

Glenn in Sonoma, CA

"classic"

Philipp in Hoboken, NJ

"Little thicker then anticipated but should last a while."

Jeb in SAN FRANCISCO, CA

"Excellent combination with white collar."

Mark in Rye, NY

"The fabric looks and feels great."

Lawrence in Bloomfield Hills, MI

"Great for meetings in and out of the office. Looks fantastic."

Mike in Cranbrook, BC

"So soft! Very nice and comfortable"

Lars Ola in Bremen, Bremen

"Subtle stripes that look solid from a distance. Mid-weight fabric that isn't too stuffy but feels solid / well made."

Alessandro in BETHESDA, MD

"Not a single complaint. This wears well, feels great, and presents as always professional."

Kevin in Manlius, NY

"Looks great"

ezra in Long Branch, NJ

"Excellent"

Timothy in Canfield, OH

"Great cloth and perfect fit. Construction is exceptional."

Matt in SAN DIEGO, CA

"Business appropriate."

Chris in ROCHESTER, MN

"More of an oxford type fabric than smooth"

Matthew in SAN FRANCISCO, CA

"Great, very breathable"

Brooks in WACO, TX

"Soft, chic, and excellent coloring"

James in New York, NY

"Feels great and easy to take care of. Good wrinkle resistance."

Douglas in Branford, CT

"Stands up well to a full day of meetings and the flight back home. Was crisp enough still that I wore it for date night that evening."

Glen in GREENEVILLE, TN

"Generally nice. Appears to be a good balance of softness and wrinkle resistance."

Gabriel in WASHINGTON, DC

"Great fabric - wrinkle resistance performs well"

Josh in Alphington, Victoria

"Classic pattern"

Andy in Seminole, FL

"After a wash, wrinkles are harder to iron than expected. Otherwise great fabric."

Tim in Coquitlam, British Columbia

"A work favourite - always stays crisp"

James in Aurora, ON

"great fabric ; good for traveling"

James in Presto, PA

"More refined than a OCBD. Nice balance between casual and dress."

Stephen in BERKELEY, CA

"This was my first shirt and have now worn most often. I remain as pleased today as I was the first day it was worn"

Rick in Stirling, NJ

"What I love about this fabric is that is it drapes and wears like a normal dress shirt, but feels slightly "heavier" in a good way and is soft on the skin. Almost like a brushed twill. Not quite soft as flannel but those vibes. Complete immune to wrinkling as far as I can tell. Idk how proper cloth find such …wide selection of good materials."

Jay in NEW YORK, NY

"Like this a lot."

Micah in CAMBRIDGE, MA

"Classic pattern. Love this shirt. Light opacity"

Stephen in New York, NY

"pattern is nice. the blue color isn't quite the color I was looking for."

Andrew in Singapore,

↓

Rating Breakdown

Color & Pattern

Performance

No, would not recommend

"Meh"

Christopher in New York, NY

"Great classic design"

Matthew in New York, NY

"My favorite fabric from PC thus far."

Patrick in Pawleys Island, SC

"nice pattern, pics true to life"

David in Ann Arbor, MI

"This one is a really beautiful fabric. It has a weight to it which feels very luxe and the light blue stripe gives some formality."

Aaron in Moonee Ponds, Victoria

"I recommend only the fabric, not the final product that I got."

Sreedhar in Flowood, MS

"I normally avoid wrinkle resistant fabrics, but I couldn't find another blue stripe like I was looking for. I was very pleasantly surprised when it arrived. It looked better in person. I was surprised again when wearing it. It doesn't have any sort of strange feel to it at all. I'm glad I bought this one."

John in Phoenixville, PA

"Fabric feels great."

Paul in Dobbs Ferry, NY

"Love the pattern."

Robert in Valley Cottage, NY

"Fabric is soft and still resistant to wrinkles. Perfect for travel."

Jose Antonio in HOUSTON, TX

"Perfect light blue stripe. Lightweight fabric."

Brian in Fleming Island, FL

↓

Rating Breakdown

Color & Pattern

Performance

No, would not recommend

"Loved it"

Michael in Eastpointe, MI

"Fabric was nice, but the build on this felt a little snug compared to others."

Mark in Katy, TX

"Love it"

Scott in CARY, NC

"A great dress shirt."

patrick in Bexley, OH

"Classic fabric"

Robert in Blackburn, VIC

"High quality"

James in STATEN ISLAND, NY

"I don't have any complaints."

Dana in Lacey, WA

"great color blue and stripe width"

Daniel in Larchmont, NY

"great dress shirt for work"

vincent in Red Lion, NJ

"so HQ"

Wilcox in Los Angeles, CA

"This fabric has a nice weight to it and keeps the flat pressing from the morning throughout the day."

Eric in COLORADO SPRINGS, CO

"Love it. Great for work"

Cordon in OKLAHOMA CITY, OK

"Crisp stripes"

Juan in Brooklyn, NY

"Excellent, classic shirt and look."

Marc in West Harrison, NY

"Love it!"

Ash in Austin, TX

"Sturdy but very comfortable"

Keith in LUBBOCK, TX

"Very comfortable and stretchy"

Harutun in Pasadena, CA

"Quality everyday dress shirt"

Philip in ROCHESTER, NY

"Love the fabric. Perfect density for nearly everything."

Adam in Beverly Hills, MI

"The fabric is comfortable and is pretty much what I was looking for."

Daniel in Franconia, VA
FAQs
How do I get started?

First, welcome to Proper Cloth. We specialize in custom dress shirts, suits, jackets and pants.

The first step would be to create a size using our Smart Size Quiz. We'll use your answers and data from thousands of satisfied customers to generate custom dress shirt sizes in your account.

To order, you can browse our gallery of curated, pre-styled options and purchase them, made to order in your custom size (and style, just click 'Customize' to modify).

Or

You can use our Design-A-Shirt tool to create a custom designed shirt from scratch, selecting the fabric and all style details (collar, pocket, buttons, etc), before applying your custom size! We highly recommend only getting one shirt to start so we can lock down the Perfect Fit (Guaranteed!).
How long does it take to have a custom shirt made?

Standard finish, casual wash, and non-iron shirts generally take 12 to 14 days to produce and deliver. In all cases, the promised delivery date range at checkout should be accurate (if not slightly conservative). Click here to see our typical delivery times based on product.

Orders including shirts with any style of Mother of Pearl buttons must undergo special Fish and Wildlife inspections that may cause delays. For this reason, the expected delivery date range will be extended by an additional 14 days.
Can I change the collar or cuff style? Can I add a pocket? Short sleeves? etc.

As a made-to-measure shirtmaker, we offer a wide variety of style features. Proper Cloth shirts can be styled with any of our 30+ different collar styles, 12 different cuff styles, and one of our 9 different pocket options can absolutely be added.

Just click the 'Customize' button next to any of our pre-designed, photographed shirts to edit the design however you wish!

Short Sleeve shirts can be ordered by specifying as such under the Cuff/Sleeve section of the Design-A-Shirt tool.
Do you offer rush delivery?

Rush delivery is not available for custom made products. With ready-to-wear and stocked products, we have a little more flexibility.
Still have a question? Get in touch
Ready to create your custom shirt size?
Answer 10 easy questions about your body and fit preference to create a custom size.
Our Perfect Fit Guarantee
If you're not entirely happy with the fit of your custom shirt (or anything else about the shirt) you can return it to us for a complimentary remake in a new size or style. We excel at making remakes quick and hassle-free. If remaking the shirt doesn't suit you, you can also return the shirt for a full refund.