Light Blue Heavy Oxford Soft Ivy Button Down
$85
Select Shirt Size
Collar
i
Don't worry about shrinkage — we'll account for that automatically based on fabric choice. You can fine-tune your collar size down to 0.1" or adjust any of the 16 other customizable size parameters when you create a custom size.
Sleeve
i
Sleeve length is measured from the center back to the edge of the shoulder and down to the end of the cuff. Fine-tune your sleeve length down to 0.1" or adjust any of the 16 other customizable size parameters when you create a custom size.
Fit
i
Slim Fit will be nicely fitted, yet comfortable. Super Slim Fit is for those that prefer a particularly trim fit and are not bothered by slight tightness or limited range of motion. Classic Fit is a more generous, roomy fit that won't hug the body closely.
Shirt Style Details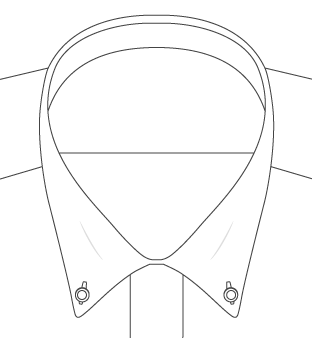 Soft Ivy Button Down Collar
Collar roll. And plenty of it. This decidedly casual collar style is more expressive than most modern button down collars.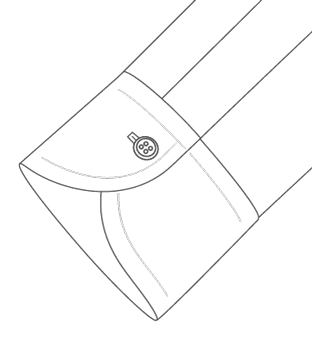 Soft Long One Button Cuff
The same shape as our long one button barrel, but without the stiff fusing. Soft, comfortable, and a good match for casual style shirts.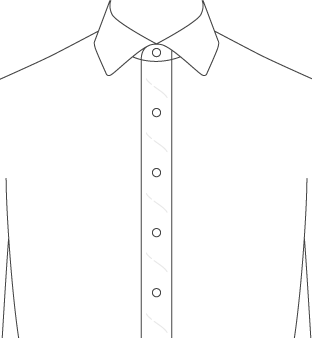 Soft Front Placket, No Pocket
Great for casual shirts. A soft, unfused front placket makes for a relaxed look.
Buttons

Roma Buttons i

A beautiful off-white faux mother-of-pearl button. Made from a high quality plastic resin. Very durable.

Bottom Hem

Rounded i

A 2" curved front and back shirttail hem with reinforced side seam gussets.
Change any of these shirt details, add a monogram, chest pocket, and more by customizing this shirt.
Fabric Info
Fabric Description
Every man should own an oxford shirt. Comfortable, hard-wearing, and incredibly versatile, oxfords are an absolute wardrobe staple.
Our heavy oxfords have just the right amount of heft to them—they're woven with a 40/1 x 21/2 construction for a fabric that feels substantial, but not overly thick. They're also highly resilient, meaning they'll last for years and only get better the more they're washed and worn. You can dress an oxford up under a sport coat or dress it down with your favorite pair of jeans. It's one of the few fabrics that can just as easily be worn with a tie as it can be worn rumpled and untucked. Our light blue heavy oxford is as timeless and easy to wear as it gets.
Suggested Styling: Try it with our Soft Ivy Button Down Collar, Soft Front Placket, and a Soft One-Button Cuff for a classic oxford cloth button down (OCBD), or go with one of our soft spread collars for more of a sprezzy Italian vibe.
Color & Pattern

Performance
4.69 / 5 Average rating
Recommended by 95%.
"Love the fabric and color. The fit is perfect!"

Clarence in LITTLE ROCK, AR

"Great standard Oxford."

Jesse in Cambridge, MA

"See below"

Steve in Washington, DC

"a classic"

Todd in Reno, NV

"Love the blue - the heavy Oxford cloth feels great in hand (very substantial) and looks particularly good in lightly saturated colors such as this."

Jonathan in Merion Station, PA

"This fabric is stout, comfortable and opaque, and harkens back to quality shirts I enjoyed years ago."

Guy in SEATTLE, WA

"Great shirt. Perfectly casual, just what I was looking for"

John in Latham, NY

"A good Oxford shirt with a much stronger collar than the typical mall brand version."

Owen in Hamilton, ON

"The Platonic ideal of an OCBD. Love this shirt, and plan to order a couple more."

David in San Francisco, CA

"Wish it were a bit more wrinkle-resistant."

Susan in New York, NY

"Very beautiful blue color. I really like these oxfords and have bought several"

Ove Gunnar in Kvaloeya,

"Love the way it states in the right form during the day"

Daniel in SAN LUIS POTOSI, San Luis Potosí

"I really liked this shirt a lot. Another classic color in a classic fabric. Not too heavy, not too thin. Just perfect for the classic prep school Oxford shirt look."

Grant in Shaker Heights, OH

"This is a great basic blue shirt. It goes well with a number of combos and the material is very durable and comfortable to wear year round."

Kelly in CASTLE ROCK, CO

"Great weight and great color."

Joseph in Seattle, WA

"It's hefty, durable, a bit stiff at first but softens beautifully after a few washes. Note that it does tend to wrinkle but if you're like me that's part of the appeal. Beautiful fabric!"

Kyle in NEW YORK, NY

"I dig it - solid quality."

Jeff in CHAGRIN FALLS, OH

"It's stiffer than I thought (not soft)"

THOMAS in Westmount, QC

"I don't think you can get a custom oxford at a better value."

Kevin in ROCHESTER, NY

"Comfortable, durable, all season fabric in a classic color."

Joseph in Acton, MA

"Really great quality fabric. A little more wrinkly than expected but I imagine it will loosen up a bit"

Matthew in AUSTIN, TX

"Perfect fabric for everyday, hard-working oxfords."

Kirk in Chapel Hill, NC

"As advertised -- fabric is very heavy and robust. As a result, doesn't sit as well around collar area as lighter fabric."

Andrew in Washington, DC

"Great fabric!"

James in Myrtle Beach, SC

"Wrinkles the right amount, which is perhaps an odd thing to say but is the best way to pin down the right balance of weight and structure of the fabric."

Thomas in Vancouver, British Columbia

"I needed this shirt for a uniform actually, it was perfect."

Gregory in ROCKPORT, TX

"I much prefer heavy Oxford to broadcloth or a lighter Oxford cloth."

Jim in Corvallis, OR

"This fabric makes a great oxford button down. I'm really happy with how it came out, it looks much better than any off the rack store bought shirt I've had."

Adam in Sands Point, NY

"The thick, heavy oxford fabric is fantastic. With some starch and a good ironing, the shirt can practically stand up on its own."

Matthew in MESA, AZ

"I'm not a fan a wrinkle free so I am. It the best judge."

Mark Nathan in CHICAGO, IL

"Love it!"

Michael in Orlando, FL

"Heavy, high-quality material that should get softer with washes. Needs to be ironed."

David in New York, NY

"Fabric is a good value. Nice weight and texture"

rush in GREENVILLE, SC

"Nice hefty fabric but not too heavy"

Joe in KELOWNA, British Columbia

"Fine"

Mark in Grayslake, IL

"WRINKLES VERY EASILY"

Randy in Greenfield, IN

"The fabric is substantial"

Lance in Medina, NY

"Heavy enough to keep you warm in the colder months. Flexible enough that you don't feel like you're wearing armor. With this color, you will look and feel GREAT. Thanks, PC!"

William in MINNEAPOLIS, MN

"I roll the sleeves up most days and the wrinkles iron out every time"

David in Severance, CO

"This is about as straightforward as it gets. It's a classic blue in a solid heavy oxford. Buy more than one."

John in Phoenixville, PA

"Opaque and with a nice heft"

Sean in BOSTON, MA

"Great heavyweight shirt"

Matt in FISHERS, IN

"My favourite oxfords. Great colour and drape. Gets better every wash."

Graham in Toronto, ON

"Gorgeous color and texture. Hard to go wrong with this one."

Jesse in MADISON, WI

"This was a relatively lower priced fabric that I chose as a trial run. There are better cotton Oxford cloths out there and proper cloth carries many of them. But all in all the value was very solid for the money that I paid especially considering that it was fully customized and upgraded to include mother pearl button…s and monogram cuff. I'm happy with the shirt but now that I've had the full experience and know that I can get impeccably tailored shirt from proper cloth, next time I'll probably order one of the higher tier Oxford cloths."

Tucker in GAITHERSBURG, MD

"Nice and thick. A bit lighter blue than I'd expected, however this likely has a lot to do with the screen you're viewing it on."

Keith in HARTFORD, CT

"completely opauqe"

Abdulla in London,

"Traditional oxford color. Nice and heavy. Looks great with soft cutaway. Does have the slightest sheen. But very, very subtle. Just something I noticed...probably something no one else would notice when I wear it out in public."

Grant in RALEIGH, NC

"Just the right feel for heavy Oxford. The blue tint is exactly what I expected"

Duncan in RICHMOND, VA

"Fantastic oxford. Cloth has a nice weight and structure to it. Doesn't hold wrinkles, don't have to iron for casual use. Most off the rack shirts do not have the weight that this fabric does, but the custom fit makes it effortless."

Kyle in NORFOLK, VA

"The fabric is very nice. I was not sure what to expect on my first order but I will order again."

Andrew in BIRMINGHAM, AL

"Everything a blue Oxford should be"

Cory in CHARLOTTE, NC

"Good OBCD shirt with nice thick fabric."

Chris in Dayton, OH

"A little heavier than I expected or wanted."

Francis in Norcross, GA

"It's a little rough, but that's to be expected. I know over time it will soften."

Tom in Ridgewood, NJ

"Love the weight of the cloth. Excellent quality."

David in AURORA, CO

"Sturdy, can tell it will get better with time"

Henry in New York, NY

"Softens up after a couple washes, which is nice. I appreciate the thickness of the fabric and think it will be very durable."

David in AUSTIN, TX

"A classic"

Jason in Toronto, Ontario

"Solid oxford cloth, though slightly scratchy that may soften with further washes"

Thomas in WASHINGTON, DC

"Great heavy weight material. A little more stiff than was anticipating, but overall a good shirt."

Andrew in WILMINGTON, NC

"Love the non-iron fabric, very low maintenance"

Vinay in London, County

"Very much. The shirts are a pleasure to wear and a worthy successor to the Brooks Oxfords I used to wear."

RICHARD S in Bedford, MA

"Lovely colour"

Andrew in Glasgow,

"Traditional oxford cloth feel, super!"

NORMAN in CHARLOTTE, NC

"great fabric"

Kevin in JACKSON, MS

"Perfect for a dress work shirt."

James in Saint Amant, LA

"Wrinkles easy"

Jeffrey in ENGLEWOOD, CO

"Excellent construction and color"

Clayton in North Wales, PA

"Very nice, heavy but soft"

Thomas in CHICAGO, IL

"Came perfect"

Carter in New York, NY

"Good! It's what an Oxford should be"

Steven in SANTA MONICA, CA

"Quality Oxford shirt material"

Patrick in London,

"Sturdy fabric. It stands up."

Matthew in New York, NY

"Nice heavy fabric with a good drape"

Thomas in WASHINGTON, DC

"Great fit, great look. Sturdy and substantial fabric, perfect for Montana winters."

Peter in BOZEMAN, MT

"It's nice and heavy. A good, strong color too."

Michael in CHICAGO, IL

"Love it"

Peter in Highlands Ranch, CO

"Heavy, thick Oxford. Will need to be ironed, but I like the sturdy feel of it."

Mark in New Hartford, CT

"Seems above average quality"

Gunnar in Toronto, ON

"Wonderful oxford, looks great."

Nickalus in Hiram, GA

"very comfortable, is slightly stiff"

Stephen in New York, NY

"Just the right shade of blue and thickness of fabric. So versatile. Def get it with the button-down collar."

Theron in Singapore,

"A well-built, handsome, and comfortable fabric. I would recommend it."

Brett in Saskatoon, Saskatchewan

"An excellent sturdy fabric; should last for years even with frequent wearing and washing"

Ramy in Miranda, NSW

"Great Oxford - highly recommended"

Joseph in Copenhagen S,

"A solid choice for an Oxford shirt."

Christopher in Vancouver, BC

"Overall I like this fabric, it has a nice weight to it without being too heavy, and is surprisingly soft."

Alexis in Santa Clara, CA

"The thickness of the fabric is substantial, which I appreciate."

Chad in East Grand Rapids, MI

"like this fabric very much"

Anthony in Tallahassee, FL

"Great value for the money! Recommend!"

Anders in Linkoping,

"Perfect fabric for an oxford cotton button down."

Sean in Medford, NJ

"It's great if you want some texture in your shirt"

david in LAS VEGAS, NV

"It's what an Oxford Cloth is meant to be."

Desi in Manhattan Beach, CA

"Perfect fabric for a classic Oxford shirt."

Søren in Aalborg, North Denmark Region

"Thick no nonsense Oxford. Perfect for a more relaxed and casual look"

Bernard in Darien, CT

"The fabric is much thicker than I thought it would be"

Steven in McKinney, TX

"The perfect classic light blue oxford. It's a heavy fabric, and it rumples fairly easily, but that's part of the charm. If you only bought one traditional OCBD, this should be the fabric."

Philip in Waynesboro, VA

"Great value, honest, homely fabric"

Graham in Cambridge,

"Love the weight and texture"

Martin in SEATTLE, WA
FAQs
How do I get started?

First, welcome to Proper Cloth. We specialize in custom dress shirts, suits, jackets and pants.

The first step would be to create a size using our Smart Size Quiz. We'll use your answers and data from thousands of satisfied customers to generate custom dress shirt sizes in your account.

To order, you can browse our gallery of curated, pre-styled options and purchase them, made to order in your custom size (and style, just click 'Customize' to modify).

Or

You can use our Design-A-Shirt tool to create a custom designed shirt from scratch, selecting the fabric and all style details (collar, pocket, buttons, etc), before applying your custom size! We highly recommend only getting one shirt to start so we can lock down the Perfect Fit (Guaranteed!).
How long does it take to have a custom shirt made?

Standard finish, casual wash, and non-iron shirts generally take 12 to 14 days to produce and deliver. In all cases, the promised delivery date range at checkout should be accurate (if not slightly conservative). Click here to see our typical delivery times based on product.

Orders including shirts with any style of Mother of Pearl buttons must undergo special Fish and Wildlife inspections that may cause delays. For this reason, the expected delivery date range will be extended by an additional 14 days.
Can I change the collar or cuff style? Can I add a pocket? Short sleeves? etc.

As a made-to-measure shirtmaker, we offer a wide variety of style features. Proper Cloth shirts can be styled with any of our 30+ different collar styles, 12 different cuff styles, and one of our 9 different pocket options can absolutely be added.

Just click the 'Customize' button next to any of our pre-designed, photographed shirts to edit the design however you wish!

Short Sleeve shirts can be ordered by specifying as such under the Cuff/Sleeve section of the Design-A-Shirt tool.
Do you make shirts that can be worn untucked?
How do I order a short sleeve shirt?
Do you offer rush delivery?

Rush delivery is not available for custom made products. With ready-to-wear and stocked products, we have a little more flexibility.
Still have a question? Get in touch
Ready to create your custom shirt size?
Answer 10 easy questions about your body and fit preference to create a custom size.
Our Perfect Fit Guarantee
If you're not entirely happy with the fit of your custom shirt (or anything else about the shirt) you can return it to us for a complimentary remake in a new size or style. We excel at making remakes quick and hassle-free. If remaking the shirt doesn't suit you, you can also return the shirt for a full refund.