Japanese Dark Indigo Chambray
$130
Select Shirt Size
Collar
i
Don't worry about shrinkage — we'll account for that automatically based on fabric choice. You can fine-tune your collar size down to 0.1" or adjust any of the 16 other customizable size parameters when you create a custom size.
Sleeve
i
Sleeve length is measured from the center back to the edge of the shoulder and down to the end of the cuff. Fine-tune your sleeve length down to 0.1" or adjust any of the 16 other customizable size parameters when you create a custom size.
Fit
i
Slim Fit will be nicely fitted, yet comfortable. Super Slim Fit is for those that prefer a particularly trim fit and are not bothered by slight tightness or limited range of motion. Classic Fit is a more generous, roomy fit that won't hug the body closely.
Shirt Style Details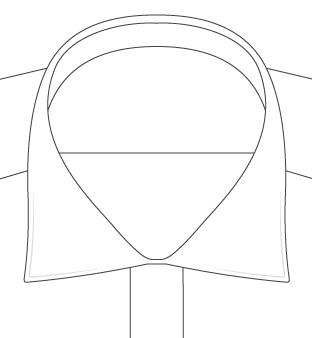 Soft Roma Spread Collar
A relaxed take on our tall spread collar with points that tuck under jacket lapels very well.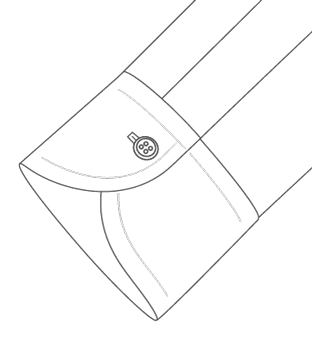 Soft Long One Button Cuff
The same shape as our long one button barrel, but without the stiff fusing. Soft, comfortable, and a good match for casual style shirts.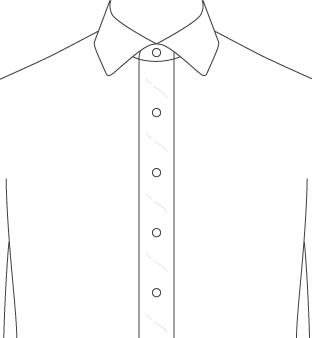 Soft Wide Front Placket, No Pocket
A traditional take on the casual soft placket. The wider 1.5" unfused front makes for a perfect relaxed look.
Buttons

Roma Buttons i

A beautiful off-white faux mother-of-pearl button. Made from a high quality plastic resin. Very durable.

Bottom Hem

Rounded i

A 2" curved front and back shirttail hem with reinforced side seam gussets.
Change any of these shirt details, add a monogram, chest pocket, and more by customizing this shirt.
Fabric Info
Fabric Description
Woven and indigo dyed in Japan, this selvage chambray is the real deal. Made in small batches on shuttle looms—a technique pioneered in America but perfected by Japanese mills—the slightly uneven weave and melange yarn gives this dark indigo chambray incredible visual texture. The fabric will soften and the indigo dye will fade a little over time, so the more you wear it, the more interesting, unique, and comfortable it will get. Since this fabric is woven with such a dark indigo-dyed thread in the warp and white thread in the weft, it appears dark grey right out of the box, but after washing the indigo will be deposited on the white thread to create a deep, inky blue tone. As such, only wash with like colors.
Recommended Styling: Our Soft Point collar and Snap buttons gives this one a Western vibe, while our Soft Franklin Spread collar, no placket, and Slate Horn buttons is a modern casual look.
Color & Pattern

Performance
4.71 / 5 Average rating
Recommended by 94%.
"Love the color and feels amazing! Color as pictured."

Adam in COLUMBUS, OH

"Great value and color."

Kyle in PHOENIX, AZ

"Love the shirt - color borders on a grey from afar but up close its more of a blue. No complaints here - as usual, great PC fit"

Daniel in Bay Shore, NY

"Nice dark indigo fabric."

Rob in Dallas, TX

"A little more thin than I would have liked."

Manny in La Quinta, CA

"I had a short sleeve shirt made in this fabric. I ordered a buttoned collar, but it didn't require it. the blue-grey buttons match perfectly. Great fabric - gets softer every use without fading."

Michael in OCEANSIDE, CA

"This fabric is awesome, on the dressy end of the casual fabric spectrum. Very pleased with this order."

Josh in Charlotte, NC

"light fabric good for fall or Florida wear during winter months"

William in Rockford, IL

"Great texture and color"

John in Roswell, GA

"it looks like it'll be a good fabric from what i can see online"

Greg in Circle, MT

"Love the look"

Richard in Heber City, UT

"One of my favorite shits bar none. More appropriate for the fall, but very sturdy, good textural interest for the eye, but it isn't rough on the skin at all."

Justin in La Canada Flintridge, CA

"I like everything about it."

steve in Madison, WI

"A nice crispy chambray. Wears very nicely as a short sleeved summer shirt."

Harrison in London, Ontario

"Not a fan of this fabric. Hard to match. The shirt arrived far too large"

Carlo in Toronto, ON

"The material is soft, comfortable, and durable. Prefect everyday shirt."

Gary in Forest Hills, NY

"Medium-weight, good balance between casual and business-casual"

Phil in NEW YORK, NY

"Nice chambray. Like the colour and feel a lot. Not too heavy, not too thin."

Andrew in London, ON

"Nice fabric, as it looks online. Great shirt!"

Casey in Atlanta, GA

"Really like the look and feel--photos capture it well"

Philip in West Newton, MA

"Lovely fabric. Great tone and feel. Gets better with washing. It can be dressed up and is a good alternative to the classic oxford as a casual or business casual fabric."

Vasileios in Zurich, Zurich

"This is actually amazing. Beautiful beautiful beautiful. I got it with stiffer collar and cuffs to keep it dressier but it still looks casual but fits in better with jacket and tie. Amazing against flannel suits."

graham in Lincoln City, OR

"Great cloth and wonderful color"

duncan in Flushing, NY

"As expected"

Cory in CHARLOTTE, NC

"This Chambray has a more complex texture and hue. It's a fabric I can wear casually or with a jacket or appropriate suit. Just the right weight."

Ken in Morrisville, NC

"Beautiful fabric"

Lovic in Eufaula, AL

"What a great Japanese chambray. I searched all the luxury department stores for a shirt made of just this fabric. I should have started at Proper Cloth."

BRIAN in SAN FRANCISCO, CA

"Fabric is thinner than expected but looks really good."

Jesse in Cambridge, MA

"me love indie go go"

Jeo in New York, NY

"Beautiful deep blue indigo dye. Has the feel of a linen shirt, only a bit softer."

Daniel in Washington, DC

"Amazing texture and nuanced color. This shirt stands out as the centerpiece for just about any color scheme. Great product."

Christopher in PORTLAND, OR

"Greg evening shirt"

Lenny in New York, NY

"nice shirt"

william in PASADENA, CA

"Great color and feel, wrinkles fairly easily"

Joseph in Katy, TX

"Great fabric. Feels great and has a little give to it. Color is spot on. Very comfortable."

Sergio in New York, NY

"Beautiful color and feel"

Justin in TIFTON, GA

"Easy maintainance"

Julian in London,

"Feels good but too early to be able to give real feedback"

Stephen in Exeter,

"One of my "go tos". Super nice Liz fabric."

Jason in Danville, CA

"Chambray yay."

Andrew in Rochester Hills, MI

"I have looked a long time for the perfect Chambray. I'm glad I found Proper Cloth. This is exactly what I was looking for. It looked like a quality, vintage shirt with only one wash. It is clear to anyone that sees this shirt that the material is of the highest quality. It does not look like a shirt that someone coul…d pick up at the department store."

Chris in Pleasant View, TN

"Great fabric. I can't wait for it to begin to fade."

Cameron in Houston, TX

"Really like it."

Christopher in Park City, UT

"The fabric looks great. A slight shine as others noted, but overall it looks great."

Stephen in Chicago, IL

"Great shirt"

genaro in Los Angeles, CA

"Nice sharp color. Creases drop out relatively quickly"

Edward in Kowloon Tong, Kowloon

"Great basic chambray, but a little edgier because of the somewhat darker color. Very versatile, and looks fantastic with everything from workwear to a sport coat with chinos. Essential wardrobe staple."

Ryan in Chicago, IL

"I love the weight of this fabric."

Shawn in Aledo, TX

"A darker version of the perfect chambray fabric."

Georges in Toronto, ON

"More Japanese fabrics please! These are my favorite shirts."

James in Dallas, TX

"This shirt has quickly become one of my favorites."

Ronald in RALEIGH, NC

"My favorite fabric. All of these Japanese chambrays just look and feel so good"

Daniel in Boston, MA

"Great chambray!"

Jeffrey in PITTSBURGH, PA

"Really soft and feels good"

Humayun in Stamford, CT

"Great material—just as advertised."

Adam in Towson, MD

"Fabric has a great feel and color."

Steven in NEW YORK, NY

"A little stiff to begin with. I think it will soften over time and washings."

Stephen in Leeds, NY

"blackish blue"

Adam in Ross, CA

"Feels very durable and comfortable, much like a good pair of jeans"

Andrew in Kwun Tong, Kowloon

"Another great, durable feeling fabric. Moderate weight, suited well for active living in a collared shirt."

Stephen in Fairfield, CT

"SOOO versatile"

EJ in Madison, MS

"Looks fantastic, very sharp and masculine looking. A nice light weight too."

Lindsay in Calgary, AB

"Nice color but rough. I assume with wash and wear it will get better. The texture is odd"

Ryan in Baldwinsville, NY

"Great fit, A casual shirt for a night out."

Robert in ALEXANDRIA, VA

"Big fan of how versatile this fabric and color is!"

Erin in SEATTLE, WA

"Nice medium weight chambray."

Julian in Brooklyn, NY

"very soft and comfy"

Rob in Atlanta, GA

"This is my favorite shirt. The indigo chambray has such great texture. The indigo also seems to lend a soft texture. Looks fantastic when pair with khakis or another light color."

Daniel in PORTLAND, OR

"Great"

Nicholas in Ocean, NJ

"Great casual Look"

James in BROMLEY,

"The fabric has great texture and feel, but the color is a bit more uneven than expected. There are lots of noticeable dark spots, which I don't really mind, except one is right on the collar and looks really out of place."

David in Natick, MA

"lovely fabric"

Spencer in OSWESTRY, SHROPSHIRE

"a bit heavier than anticipated"

Zev in New York, NY

"A new favourite, versatile shirt. Can dress up or down with ease."

Jeremy in DULWICH HILL, NSW

"A darker take on a typical chambray shirt, good look, I find the fabric to be stiffer than the lighter version I have ordered. Seems more formal to me."

Jeremiah in SCOTTSDALE, AZ

"Beautiful deep color, very sophisticated"

Chris in ALEXANDRIA, VA

"Liked it."

Warren in El Paso, TX

"Nice fabric. A little coarse/rustic, but I like it and its different."

Shantanu in New York, NY

"this shirt was cenacelled"

Stephan Daniel in Hong Kong, Central

"Super versatile"

Derek in New York, NY

"Great looking chambray that can be dressed up or down. Everyone should have this shirt."

patrick in Bexley, OH

"Nice And casual"

Rahmi in San Bruno, CA

"I like this fabric a lot. It's comfortable, durable, but breathable. It has an unfortunate tendency to bunch up especially in the sleeves and down the front, and it really ought to be ironed to remove the effects of that wrinkling, but it's passable without."

Dan in Lakewood,

"Fabric is respectable, own some softer cottons however, good value and quality."

Jonathan in Coral Gables, FL

"Can't recommend. Not a nuanced color chambray. Feels like a cheap Fabric, actually."

Nick in Southampton, NY

"After two washes (tumble dry) the fabric became much softer and shrunk to the requested fit. It is more wrinkle resistant then you would initially expect, if it is promptly hung after drying the shirt shows little wrinkles and the wrinkles that appear quickly dissipate with some light ironing. The fabric is opaque - …a white undershirt will not show through."

Joseph in Bangor, ME

"In my opinion some of the best fabric you'll find - makes an iconic shirt."

Joshua in SAN FRANCISCO, CA

"darker than expected."

David in Calgary, AB

"Less explicitly Chambray than blue/grey look, Nice shirt, may wear in over time."

Jeffrey in New York, NY

"Lovely color and texture"

Daniel in Auburndale, MA

"Beautiful chambray"

Darshan in Park Slope, NY

"It's a rougher feel to the fabric than I expected however I love the shirt, going to order this fabric in a few other colors."

michael in LOS ANGELES, CA

"Makes a great western shirt"

John in Dallas, TX

"Not as comfortable as other chambrays. Starchy."

Joey in VIRGINIA BEACH, VA

"I already have the light indigo and like it so much that I ordered the same shirt in the darker color. The chambray is a new favorite."

MICHAEL in WASHINGTON, DC

"Very thick and hot, scratchy and irritating."

James in Brooklyn, NY

"I really like the color and weight, very comfortable."

Jim in Los Gatos, CA

"Fabric is very comfortable."

Steve in Leesburg, VA

"Needs to be ironed"

John in CHANDLER, AZ

"Excellent"

Saqib in markham, ontario
FAQs
How do I get started?

First, welcome to Proper Cloth. We specialize in custom dress shirts, suits, jackets and pants.

The first step would be to create a size using our Smart Size Quiz. We'll use your answers and data from thousands of satisfied customers to generate custom dress shirt sizes in your account.

To order, you can browse our gallery of curated, pre-styled options and purchase them, made to order in your custom size (and style, just click 'Customize' to modify).

Or

You can use our Design-A-Shirt tool to create a custom designed shirt from scratch, selecting the fabric and all style details (collar, pocket, buttons, etc), before applying your custom size! We highly recommend only getting one shirt to start so we can lock down the Perfect Fit (Guaranteed!).
How long does it take to have a custom shirt made?

Standard finish, casual wash, and non-iron shirts generally take 12 to 14 days to produce and deliver. In all cases, the promised delivery date range at checkout should be accurate (if not slightly conservative). Click here to see our typical delivery times based on product.

Orders including shirts with any style of Mother of Pearl buttons must undergo special Fish and Wildlife inspections that may cause delays. For this reason, the expected delivery date range will be extended by an additional 14 days.
Can I change the collar or cuff style? Can I add a pocket? Short sleeves? etc.

As a made-to-measure shirtmaker, we offer a wide variety of style features. Proper Cloth shirts can be styled with any of our 30+ different collar styles, 12 different cuff styles, and one of our 9 different pocket options can absolutely be added.

Just click the 'Customize' button next to any of our pre-designed, photographed shirts to edit the design however you wish!

Short Sleeve shirts can be ordered by specifying as such under the Cuff/Sleeve section of the Design-A-Shirt tool.
Do you make shirts that can be worn untucked?
How do I order a short sleeve shirt?

First, make sure you have a Short Sleeve shirt size. You can update your Smart Size Quiz to automatically generate one, or you can click here to convert one of your custom long sleeve sizes to short sleeve.

From there, you can shop from our gallery of short sleeve shirts, click the Customize Style button to modify any long sleeve shirt, or build a short sleeve shirt from scratch with our Design-A-Shirt tool.

Then under Cuff/Sleeve options, simply select Short Sleeve.
Do you offer rush delivery?

Rush delivery is not available for custom made products. With ready-to-wear and stocked products, we have a little more flexibility.
Still have a question? Get in touch
Ready to create your custom shirt size?
Answer 10 easy questions about your body and fit preference to create a custom size.
Our Perfect Fit Guarantee
If you're not entirely happy with the fit of your custom shirt (or anything else about the shirt) you can return it to us for a complimentary remake in a new size or style. We excel at making remakes quick and hassle-free. If remaking the shirt doesn't suit you, you can also return the shirt for a full refund.