American Pima Blue Melange Heavy Oxford
$130
Select Shirt Size
Collar
i
Don't worry about shrinkage — we'll account for that automatically based on fabric choice. You can fine-tune your collar size down to 0.1" or adjust any of the 16 other customizable size parameters when you create a custom size.
Sleeve
i
Sleeve length is measured from the center back to the edge of the shoulder and down to the end of the cuff. Fine-tune your sleeve length down to 0.1" or adjust any of the 16 other customizable size parameters when you create a custom size.
Fit
i
Slim Fit will be nicely fitted, yet comfortable. Super Slim Fit is for those that prefer a particularly trim fit and are not bothered by slight tightness or limited range of motion. Classic Fit is a more generous, roomy fit that won't hug the body closely.
Shirt Style Details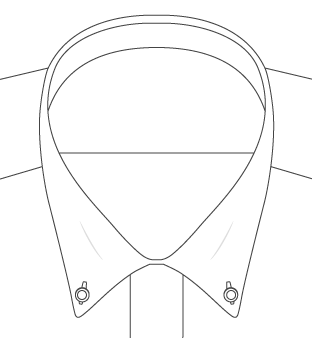 Soft Ivy Button Down Collar
Collar roll. And plenty of it. This decidedly casual collar style is more expressive than most modern button down collars.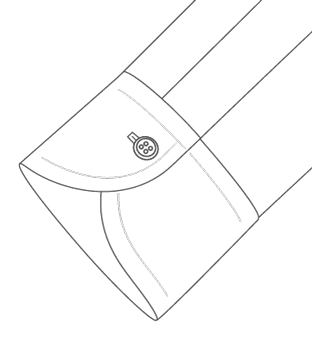 Soft Long One Button Cuff
The same shape as our long one button barrel, but without the stiff fusing. Soft, comfortable, and a good match for casual style shirts.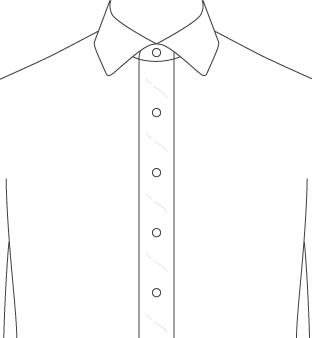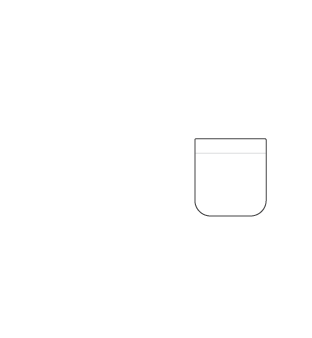 Soft Wide Front Placket, Rounded Pocket
A traditional take on the casual soft placket. The wider 1.5" unfused front makes for a perfect relaxed look.
Buttons

Roma Buttons i

A beautiful off-white faux mother-of-pearl button. Made from a high quality plastic resin. Very durable.

Bottom Hem

Rounded i

A 2" curved front and back shirttail hem with reinforced side seam gussets.
Change any of these shirt details, add a monogram, and more by customizing this shirt.
Fabric Info
Fabric Description
A classic heavy oxford in dusty slate melange.
Woven with an 80s 2-ply construction, this fabric has a similar heft to our classic heavy oxford but with a slightly different matte finish. Hardy, remarkably soft, and incredibly resilient, American Pima cotton is ideal for oxford shirts and its look and feel only improve with wash and wear. This soft, dusty blue melange is an all-rounder that belongs in every guy's closet. It looks effortless whether it's worn untucked with jeans or tucked into chinos under a sport coat.
Recommended Styling: Try it with our Soft Ivy Button Down collar, Soft Front placket, and Soft One Button cuff for a classic OCBD, or go with the Soft Roma Cutaway collar for more of a sprezzy Italian vibe.
Color & Pattern

Performance
4.88 / 5 Average rating
Recommended by 98%.
"Great classic blue/grey color, nice weight but still breathable."

Mark in New York, NY

"I love this fabric. It looks great and is very comfortable to wear. While its a bit stiff to start, it seems like its going to break in nicely. I am looking to order another shirt in grey to match!"

Cody in CHILLIWACK, British Columbia

"Great value"

William in New York, NY

"Heavy duty, wears like iron."

Richard in Annapolis, MD

"It's great. Exactly as advertised."

Frederick in Hartsdale, NY

"Amazing"

Ajay in BROOKLYN, NY

"Great fabric"

Nicholas in Carlisle,

"This is a solid Oxford fabric. The washing and shrinking performance are pretty standard. Expect some shrinking but only once. It's a go-to fabric for button-down essentials."

pao in SAN FRANCISCO, CA

"It was a bit lighter in color than I thought it would be -- but once I got over the surprise, I was liking the color: it's almost a white shirt but with a blush of blue. Pretty cool. I'm still searching for an Oxford cloth that has a navy-blue thread instead of merely dark blue. The net result, in a true Oxford… (i.e. that has white thread intermixed with the colored thread), is a shirt color that is a darker blue than the standard blue Oxford. Gitman had such a color, 30 years ago, and I'm still looking! But I am pleased with this shirt's color, light thought it is."

Kentworth in Delran, NJ

"Fabric is beautiful."

Vince in Wilmington, DE

"Perfect. Soft yet sturdy feeling with texture."

Stephen in San Francisco, CA

"I absolutely love the cabrics I've been getting. Very nice materials. Best I've ever seen."

Clay in NAPLES, FL

"very nice"

Domenico in Boonton, NJ

"Very nice"

Nicholas in New York, NY

"Color closer to greyish-blue"

Manu in South Pasadena, CA

"Could be more wrinkle free, but very nice shirt."

William in Port Washington, NY

"Feel is very substantial"

David in HOUSTON, TX

"Great oxford for daily wear"

Michael in AUSTIN, TX

"I love this shade of light grey/blue oxford. Quality over the cheaper heavy oxford. Excellent."

Peter in Siblingen, Schaffhausen

"Excellent"

David in TEMPE, AZ

"good fabric"

Stephen in Camberwell, Victoria

"A little less blue than anticipated. Forearm fit is snug compared to the other shirt which I prefer."

James in Kirkland, WA

"I wish it were more wrinkle-resistant. I also ordered the washed faded heavy Oxford and that is better out of the dryer. I also find drying the shirts to damp-dry and then hanging them for final drying works well; you should recommend that! The fabric seems durable and the color is great!"

Susan in New York, NY

↓

Rating Breakdown

Color & Pattern

Performance

No, would not recommend

"Nice fabric, but it's more gray/silver than blue and it shrinks quite a bit."

Ronald in Austin, TX

↓

Rating Breakdown

Color & Pattern

Performance

No, would not recommend

"I bit more shrinkage than expected. Beautiful fabric."

Anders in Linkoping,

"Soft and wearable after the first wash."

Mark in New York, NY

"Perfect workhorse fabric - a staple"

Brian in Whittier, CA

"Definite step up from the base heavy oxford fabrics, usual when trying to use in slightly more formal settings."

Michael in Kansas City, MO

"A noticeable step up from the basic heavy oxfords. Softer, better flow/drape, and a bit heavier. The blue color is as pictured."

Brian in FRESNO, CA

"Great shirt"

John in Weehawken, NJ

"Color is more light grey than blue. Actually, I'd struggle to even call this shirt blue at all. Also, the Pima oxfords shrink considerably more than the standard heavy oxfords. Still a great fabric and shirt, just something to be aware of before ordering."

Matt in Downers Grove, IL

"I like the fabric - it was slightly lighter than I would have thought from the pictures"

Paul in Creve Coeur, MO

"A little lighter in color than depicted. Other than that a great shirt though I was hoping for a darker hue."

John in BATON ROUGE, LA

"This is a beautiful oxford fabric, in a perfect muted oxford blue color. A sophisticated look that goes with almost anything."

James in Costa Mesa, CA

"Great classic oxford cloth. Very warm and seems like it will last a long time. There is nothing better than a very work oxford button down!"

Timothy in Moraga, CA

"This is my go to blue OBC"

Courtney in SAMMAMISH, WA

"Not quite as bright as I was expecting, but it is sturdy yet soft oxford"

Thomas in WASHINGTON, DC

"Great fabric. One of my go-to shirts."

Carlo in Toronto, ON

"Best Oxford fabric I've tried."

Frank in Collegeville, PA

"Loved this fabric. Great color and feel. Very disappointed that it is not available at this time."

Zenas in Nantucket, MA

"More interesting visually than a standard blue Oxford; almost a greyish tone. Not going to be noticed by others in a serious way but a little more subdued than the usual."

Kenneth in Beverly Hills, MI

"Is a great Oxford-blue color!"

Thomas in MINNEAPOLIS, MN

"Sturdy yet comfortable oxford cloth. A slightly deeper blue, a classic look."

Anthony in Santa Monica, CA

"Perfect"

vittorio in Roma, Lazio

"This is a really nice heavy weight oxford fabric. I think that your 3/5 score for wrinkle resistance is right. The only thing that I would mention to anyone considering this fabric is that to me it looked maybe a shade lighter than then what is shown on the website; although it still works for me and I am really plea…sed with the result."

Michael in Glossop, Derbyshire

"Love it, old school preppy look. Great color."

Jesse in New York, NY

"Quintissential blue oxford fabric. Just the right shade of blue. Shrinking allowance was spot on washing on cold."

Kathryn in VIRGINIA BEACH, VA

"great weight"

David in PORTSMOUTH, VA

"A very nice Heavy Oxford. As expected."

Edward in SAN FRANCISCO, CA

"good weight, perfect color."

Joseph in CHICAGO, IL

"Classy with a touch of casual. Just a tad, not too much."

Harry in Toronto, Ontario

"fabric is comfortable and appears to be of higher quality."

Steve in Okatie, SC

"Heavy and sturdy."

chris in Rehoboth Beach, DE

"A heavy Oxford, as described, drapes well, goes great with jeans"

Donald in SUGAR LAND, TX

"the perfect blue color for an ocbd - this is the color you think of when you think of 1950s ivy/prep style. not as thin as the thomas mason oxfords. solid upgrade over the regular heavy oxfords"

Brian in Brighton, MA

"nice frabric"

David in Montreal, QC

"Really like the feel of this. Very comfortable"

Ian in Acworth, GA

"Comfortable, although not that lightweight, which I prefer"

Josh in Los Gatos, CA

"The Platonic Form of an oxford cloth. Excellent."

Benjamin in Sarasota, FL

"Extremely breathing"

Allan in Upper Saint Clair, PA

"Very soft fabric that holds shape well."

Brent in Fort Worth, TX

"My favorite shirt, color is spot on muted blue and fabric is excellent. Many compliments so far. Classic style."

Daniel in Smyrna, GA

"Great fabric"

ezra in BROOKLYN, NY

"Great oxford fabric."

Benjamin in Madison, WI

"Exactly what I expected"

John in Reedsville, PA

"Perfect weight, texture and color."

Andrei in PHOENIX, AZ

"Material is lighter and softer than the other American Pima Heavy Oxfords I bought."

Jesse in Cambridge, MA

"A classic Oxford. The blue is as pictured. The fabric is on the heavy side as expected."

James in Bedford, NH

"great!"

medleyrandolph in Charleston, SC

"Very nice ....substantial"

Charles in Pocasset, MA

"Nice darker/mid blue Oxford, heavy but wears well."

Gareth in LONDON, LONDON

"Fabric is very nice."

Fredric in PITTSBURGH, PA

"Great heavy oxford fabric. The color is a bit more grey than light blue. Pairs nicely with all types of sport coats."

Eric in Avon Lake, OH

""

Todd in Helmetta, NJ

":)"

Brian in Greer, SC

"Nice light blue and a good multi season fabric."

Jerome in Dublin, CA,

"Great colour and quality. Very versatile as a casual shirt but easily dressed up with a tie (or even better, a bowtie!)."

Shyam in London, London

"Nice!"

Aleem in LAWRENCEVILLE, GA

"Nice fabric, if you wash and hang dry it does have natural wrinkles. If you prefer to have flat look then throw in dryer or iron accordingly."

Harvey in Ridgefield Park, NJ

"fabric is just right"

Edward in LITTLETON, CO
FAQs
How do I get started?

First, welcome to Proper Cloth. We specialize in custom dress shirts, suits, jackets and pants.

The first step would be to create a size using our Smart Size Quiz. We'll use your answers and data from thousands of satisfied customers to generate custom dress shirt sizes in your account.

To order, you can browse our gallery of curated, pre-styled options and purchase them, made to order in your custom size (and style, just click 'Customize' to modify).

Or

You can use our Design-A-Shirt tool to create a custom designed shirt from scratch, selecting the fabric and all style details (collar, pocket, buttons, etc), before applying your custom size! We highly recommend only getting one shirt to start so we can lock down the Perfect Fit (Guaranteed!).
How long does it take to have a custom shirt made?

Standard finish, casual wash, and non-iron shirts generally take 12 to 14 days to produce and deliver. In all cases, the promised delivery date range at checkout should be accurate (if not slightly conservative). Click here to see our typical delivery times based on product.

Orders including shirts with any style of Mother of Pearl buttons must undergo special Fish and Wildlife inspections that may cause delays. For this reason, the expected delivery date range will be extended by an additional 14 days.
Can I change the collar or cuff style? Can I add a pocket? Short sleeves? etc.

As a made-to-measure shirtmaker, we offer a wide variety of style features. Proper Cloth shirts can be styled with any of our 30+ different collar styles, 12 different cuff styles, and one of our 9 different pocket options can absolutely be added.

Just click the 'Customize' button next to any of our pre-designed, photographed shirts to edit the design however you wish!

Short Sleeve shirts can be ordered by specifying as such under the Cuff/Sleeve section of the Design-A-Shirt tool.
Do you offer rush delivery?

Rush delivery is not available for custom made products. With ready-to-wear and stocked products, we have a little more flexibility.
Still have a question? Get in touch
Ready to create your custom shirt size?
Answer 10 easy questions about your body and fit preference to create a custom size.
Our Perfect Fit Guarantee
If you're not entirely happy with the fit of your custom shirt (or anything else about the shirt) you can return it to us for a complimentary remake in a new size or style. We excel at making remakes quick and hassle-free. If remaking the shirt doesn't suit you, you can also return the shirt for a full refund.