Albiate Washed Dark Slate Blue Mid Weight Denim
$150
Estimated Restock: Early June
Shirt Style Details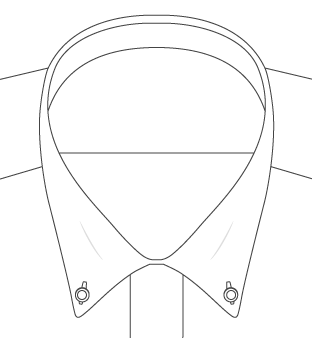 Soft Ivy Button Down Collar
Collar roll. And plenty of it. This decidedly casual collar style is more expressive than most modern button down collars.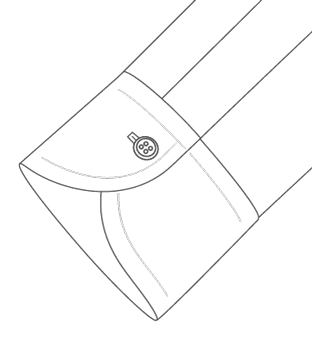 Soft Long One Button Cuff
The same shape as our long one button barrel, but without the stiff fusing. Soft, comfortable, and a good match for casual style shirts.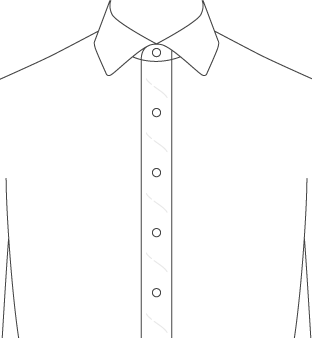 Soft Front Placket, No Pocket
Great for casual shirts. A soft, unfused front placket makes for a relaxed look.
Buttons

Slate Horn Buttons i

Unique slate blue button that pairs well with dark, casual fabrics. Made from a durable faux-horn.

Bottom Hem

Rounded i

A 2" curved front and back shirttail hem with reinforced side seam gussets.
Change any of these shirt details, add a monogram, chest pocket, and more by customizing this shirt.
Fabric Info
Fabric Description
Soft and sturdy workwear perfection.
This 60s 2-ply denim is woven with indigo threads in the warp and black threads in the weft to give it a more subdued slate hue that's nothing short of stunning. We gave it an enzyme dark wash to blend the indigo and black threads even further. The result is a beautiful and unique deep slate blue that's a must for any casual wardrobe.
From sourcing the perfect denim from a 185-year-old mill in Italy to testing washes with our factory for months on end, we labor over every detail of our washed indigo shirts. Each of them starts out as a plain or textured weave fabric that's been dyed heavily with indigo. After being cut and sewn, the shirts are then garment washed using either a light enzyme, soda, or bleaching process. It's this process that gives each shirt its beautiful color and unique fading around the seams. While garment washed indigo and denim shirts are a popular product in the ready-to-wear market, they haven't previously been available in a custom fit or design due to the bulk production required for the washing process. We've worked closely with our suppliers to bring you the first truly custom garment washed indigo and denim shirts on the market. Premium, carefully crafted shirts, made to your exact specifications. Learn more about our washed indigo and denim shirts here.
Recommended Styling: Try this one with our Soft Roma Spread collar, no placket, and Slate Horn buttons for an easygoing sprezzy look. Note that, due to the special nature of the garment washing process, this fabric can only be made using soft, unfused collars, cuffs, and fronts/plackets.
Color & Pattern

Performance
4.78 / 5 Average rating
Recommended by 95%.
"fabric no good"

Nizar in Sugar Land, TX

"Amazing!!"

Danny in Bloomfield, MI

"One of my favorites."

Philippe in New York, NY

"nice weight"

Lawrence in Alexandria, VA

"Needs to be washed multiple times to soften."

John in Pacific Palisades, CA

"Great denim fabric, can dress up or down"

David in Phila, PA

"Great color. Great hand."

Michael in Evanston, IL

"Nice washed denim fabric, great for a western style shirt."

Nicholas in Dublin, County Dublin

"Nice thick and soft but not overly thick and warm perfect denim shirt."

Ashton in CINCINNATI, OH

"Exactly the quality and style I was looking for in a denim-esque equivalent fabric."

Daniel in Hoboken, NJ

"A strong but soft denim. Masculine, but not harsh. The color is deep and seems like it will age well."

Michael in Huntsville, TX

"Great color and fit"

Michael in North Bethesda, MD

"Great fabric. Perfect weight and feel."

George in Humble, TX

"Very dark blue, medium weight denim, very comfortable and very nice looking."

John Robert in Honolulu, HI

"Love the denim so much I might order another one."

Marcus in Clarksville, TN

"Get more like it!"

Mark in Delray Beach, FL

"I just didn't like the color of the fabric. Well constructed and well-made as always."

Edward in SAN FRANCISCO, CA

"Ended up returning this, as it still didn't seem thick enough to constitute my idea of a denim shirt. Maybe it's just me. Fabric seemed high quality enough."

Alex in Chicago, IL

"Soft and ages well"

Clarence J. in Toronto, ON

"Nice weight and color, great choice for a modern denim shirt."

John in Dallas, TX

"Fantastic"

George in mobile, AL

"Great fall fabric!"

Wesley in Lenexa, KS

"Fabric is thick and durable. Great fall or winter fabric."

Justin in Park City, KS

"great feel"

Bruce in New York, NY

"Nice casual dark denim that I think will age well."

Patrick in SAN FRANCISCO, CA

"Classic and comfortable to wear. Not too heavy. Easy to maintain. Looks good."

Damian in London, Greater London

"Great garment dyed dark denim. Not too heavyweight. I imagine it is going to fade beautifully over time."

Brian in Gerrards Cross,

"Too thin or too shiny - returned for a refund"

James in BROMLEY,

"killer color and material"

Dave in Nesconset, NY

"Strong, sturdy and beautiful fabric. Highly recommended"

Emilio in Saint-Imier,

"love the look and feel!"

Doug in Loveland, OH

"Blue is lighter and brighter than photo"

Matthew in Cincinnati, OH

"Great looking shirt"

EDWIN in GREENVILLE, SC

"Immensely well"

Lansana in Le Grand-Saconnex, GE

"Nice feel, excellent colour"

david in Fitzroy, Victoria

"Nice denim."

TOM in Campbell, CA

"Good dark denim colour option."

Gorka in Zaragoza, Zaragoza

"Fabric was fine but frustrated that the collar was not what I wanted."

Bruce in Brooklyn, NY

"Good product"

Glenn in Atlanta, GA

"nice"

Joseph in ALBUQUERQUE, NM

"Soft, cozy, dress up or down, excellent."

Kyle in Washington, DC, DC

"if this is about the last shirt... I like the fabric... it was an upscale denim"

Frank in Los Angeles, CA

"I love Proper Cloths Albiate washed denims and this one is a great example of the shirts. I have purchased two more after this one."

Michael in SEATTLE, WA

"Awesome but a little too shiny"

Erick in Arlington, VA

"Great fabric."

Robert in North Miami Beach, FL

"casual and sturdy shirt for every heavy duty jobs"

Andreas in Wettswil, ZH

"great fabric. Fit is perfect."

Gerald in SAN DIEGO, CA

"Runs small but drapes well. I feel it is super durable."

Alexander in AURORA, CO

"A great shirt in a great fabric"

David in Kings Langley, Herts

"Nice denim that seems like it will only improve as it gets worn and washed. Sizing came out a bit large as often happens with PCs washed treatments,"

Adam in East Doncaster, VIC

"this fabric is a beautiful shade of blue. a bit brighter than a traditional navy, which makes it wonderfully unique. a sturdy weight without being too heavy."

Craig in Flushing, NY

"Albiate fabrics very nice."

Jeffrey in Santa Monica, CA

"Beautiful rich blue."

Joseph in Eden Prairie, MN

"Great, love the darker color and drapes very well and is extremely soft, can't beat the washed denim choices (I have several) and are my most comfortable shirts. Very durable."

Aaron in E Windsor, NJ

"Beautiful material. This is a lightweight denim. It isn't quite what you would think of as "jean material." However, it does look like "jeans." I actually had this cut into a dress shirt. I intend to wear it under a light grey suit for a unique combination. It is a thick shirt (thicker than …a traditional dress shirt) but not as thick what what you typically think of as a "denim shirt." Should make for a great combo."

Joel in Franklin, WI

"On frequent rotation."

Simon in New York, NY

"Love this one"

Thomas in Clifton, NJ

"Great look...can be made to look modern or vintage."

Bernard in Drummondville, QC

"Definitely my favorite shirt from Proper Cloth. Dark, rich color. Seems like it's going to get better with age."

David in AUSTIN, TX

"Color does not match the pictures"

Kumar in Hoboken, NJ

"amazing material"

lawrence in London, uk

"If you like denim this is a great selection."

Mr. in New York, NY

"Lovely to touch."

Mark in Preston, Victoria

"It's nice to get a fitted washed denim shirt. Hope they're sold again."

Maki in pittsburgh, PA

"Good dark blue look. Good for casual or with a sport coat."

Jay in CUMMING, GA

"love this shirt"

Patrick in Minneapolis, MN

"Dresses up really well."

Christopher in New York, NY

"Great looking shirt."

David in Palmetto Bay, FL

"GREAT !"

Manar in Closter, NJ

"Please offer more regularly. These are the best denim shirts."

Matthew in dallas, TX

"Great rich, deep blue."

Mitch in Concord, MA

"Buy this one next batch! There's a reason the washed denims are PC's signature, and this one is my favorite. They're all soft and comfortable as can be, but this color is so rich and captivating with beautiful fading at the seams."

Jacob in Waban, MA

"Lighter weight than I expected. Extremely comfortable."

David in Montpelier, VA

"Love it!"

Heath in Cleveland, OH

"Underwhelming, surprisingly. The special indigo shirts have always been unusual before. Maybe wear and washing will make more interesting."

Paul in Kenosha, WI

"This fabric takes longer to produce a shirt, but it's worth it"

Bill in Apache Junction, AZ

"Wow I would wear this everyday"

Andrew in Walnut, CA

"Great"

Nick in Minneapolis, MN

"Nice denim feel to the shirt and it pars well with jeans"

rick in St Petersburg, FL

"great fabric"

James in New York, NY

"Really deep blue."

david in Sag Harbor, NY

"Unique fabric, upscale denim/chambray. It looks great casual or for business."

Ryan in Austin, TX

"my wife always says " I love that shirt" - so I wear it a lot"

Frederick in Tampa, FL

"This is the best shirt from Proper Cloth I have ever bought. Great material, great fading."

Boris in Vienna,

"Another A+++ Washed Indigo--get them before they are gone!!!"

Will in Fort Worth, TX

"A great denim fabric that works as well with a sport coat and tie as with khakis and a sweater. Holds up well and is just the right weight for all year wear."

wesley in spartanburg, SC

"Rich blue colour that's not quite navy, so it feels a bit more unique. Very soft and lightweight for a denim fabric."

Mark in Brooklyn, NY

"Love this shirt from the Indigo series. Took a little longer but worth the wait. Great go to work shirt. Casual/dressy good mix."

Ben in chicago, IL

"Great feel and texture to the shirt."

John in Hastings-on-Hudson, NY

"Fabric was great, felt like a premium denim."

Aaron in Long Beach, CA

"Colour goes great with jeans!"

Paul in Newmarket, ON

"Delightful fabric for daily wear"

Nicholas in Carnegie, PA

"Great fabric!"

Shane in Philadelphia, PA

"Nice comfortable fabric and excellent color. Wear for work and casual, easy care."

Neal in Albuquerque, NM

"Great feel. Just the right density. Light enouhg for a hot day but substantial enough for a cool one."

Tomas in Portland, OR

"High quality denim that is extremely versatile to dress up or down."

Eli in New York, NY

"nice fabric"

philip in chicago, IL

"Beautiful color and quality"

Brandon in Hoboken, NJ

"Really enjoy the washed material and bright blue color."

Thomas in Sonoma, CA

"Great denim."

Patrick in SAN FRANCISCO, CA
FAQs
How do I get started?

First, welcome to Proper Cloth. We specialize in custom dress shirts, suits, jackets and pants.

The first step would be to create a size using our Smart Size Quiz. We'll use your answers and data from thousands of satisfied customers to generate custom dress shirt sizes in your account.

To order, you can browse our gallery of curated, pre-styled options and purchase them, made to order in your custom size (and style, just click 'Customize' to modify).

Or

You can use our Design-A-Shirt tool to create a custom designed shirt from scratch, selecting the fabric and all style details (collar, pocket, buttons, etc), before applying your custom size! We highly recommend only getting one shirt to start so we can lock down the Perfect Fit (Guaranteed!).
How long does it take to have a custom shirt made?

Standard finish, casual wash, and non-iron shirts generally take 12 to 14 days to produce and deliver. In all cases, the promised delivery date range at checkout should be accurate (if not slightly conservative). Click here to see our typical delivery times based on product.

Orders including shirts with any style of Mother of Pearl buttons must undergo special Fish and Wildlife inspections that may cause delays. For this reason, the expected delivery date range will be extended by an additional 14 days.
Can I change the collar or cuff style? Can I add a pocket? Short sleeves? etc.

As a made-to-measure shirtmaker, we offer a wide variety of style features. Proper Cloth shirts can be styled with any of our 30+ different collar styles, 12 different cuff styles, and one of our 9 different pocket options can absolutely be added.

Just click the 'Customize' button next to any of our pre-designed, photographed shirts to edit the design however you wish!

Short Sleeve shirts can be ordered by specifying as such under the Cuff/Sleeve section of the Design-A-Shirt tool.
Do you make shirts that can be worn untucked?
How do I order a short sleeve shirt?
Do you offer rush delivery?

Rush delivery is not available for custom made products. With ready-to-wear and stocked products, we have a little more flexibility.
Still have a question? Get in touch
Ready to create your custom shirt size?
Answer 10 easy questions about your body and fit preference to create a custom size.
Our Perfect Fit Guarantee
If you're not entirely happy with the fit of your custom shirt (or anything else about the shirt) you can return it to us for a complimentary remake in a new size or style. We excel at making remakes quick and hassle-free. If remaking the shirt doesn't suit you, you can also return the shirt for a full refund.