Off White Southwest Print Wool Pocket Square
$40
Product Info
Product Description
A unique southwest print pocket square made from our lightweight wool gauze. It's less bulky than most wool pocket squares, yet has enough structure that it can be styled easily and sits well in your jacket's breast pocket. The finish is beautifully soft and has the perfect almost-brushed texture for fall and winter. Its off-white, grey, and brown tones are neutral enough to be worn with jackets of any shade of brown or grey, while the bit of burgundy adds a little more fun color. Inspired by Native American textiles, this pocket square makes for a thoughtfully interesting accessory.
Product Details
Product Code: PS100
Made 100% in Italy
100% Wool
Hand-Rolled Edges
Length: 14.5"/37cm
Width: 14.5"/37cm
Clean Professionally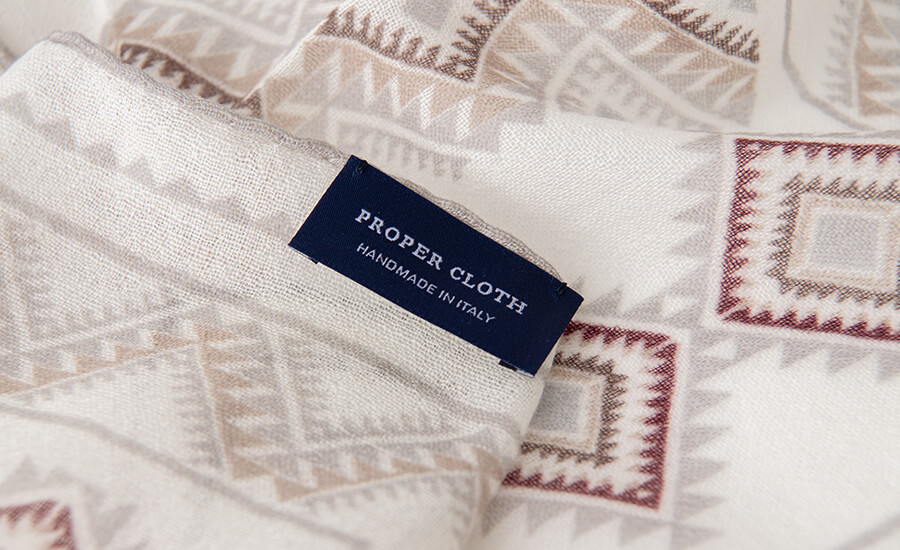 Made 100% in Italy
100% handmade in Lake Como, Italy, from premium Italian wool. Smart yet subtle, as an accessory should be.