Product Info
Product Description
This premium cashmere and cotton blend is incredibly soft to the touch and is knitted with a beautiful ribbed stitch. It has just the right amount of heft to drape clean for a particularly flattering look. We think it's the perfect modern take on the turtleneck sweater.
Product Details
Product Code: SW0041
Made in Italy
Machine Washable
55% Cotton 45% Cashmere Blend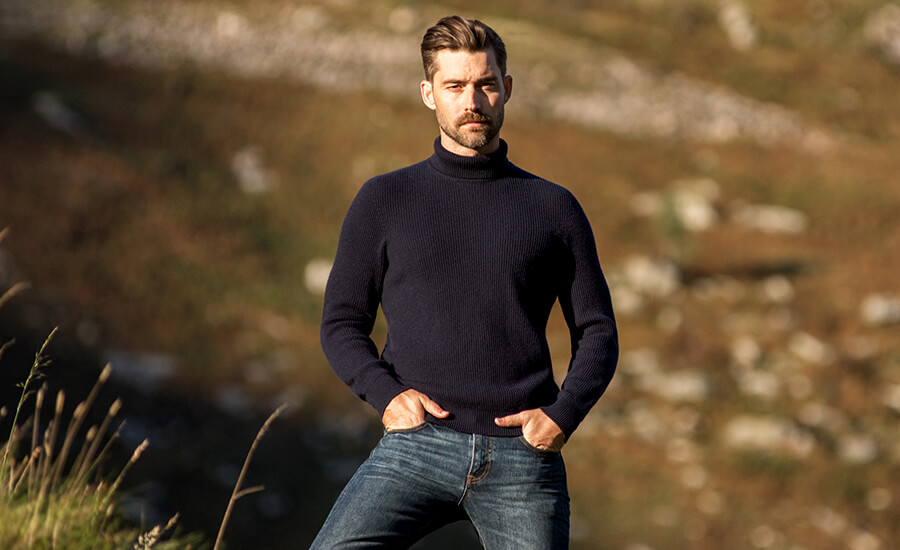 100% Made in Italy
From the yarn to finish, this sweater is made 100% in Italy. Skilled workers use traditional fully-fashioned knitting techniques to craft a sweater that is stronger at the traditional points of stress.
FAQs
How long does it take to receive a 'Stocked Product' order?

Stocked Products (ie. items in-stock at our offices) such as outerwear, scarves, ties, and sweaters generally take about one week to deliver.

Physical gift certificates take about one week to deliver, too.
Can sweaters be customized?

No, our sweaters are available in standard sizes only at this time.
Based on my custom shirt size, what size sweater should I choose?

We recommend choosing the off-the-rack size you'd select from a traditional retailer.

Custom shirt sizes and sweater sizes are different as the garments are meant to drape and fit the body differently.
Still have a question? Get in touch or start a chat