Cashmere ties are our go to for the colder months, and this timeless repp tie hits all the right notes. It's just the right way to add a luxurious touch to an outfit without feeling restrained. It's the sort of tie you can wear in business attire, but can also wear with more easy going tailored clothing.
Product Code: T0269
Made 100% in Italy
100% Cashmere
Handsewn Slip Stitch
3 1/4" Width at Widest Point
58" in Length (Regular)
62" in Length (Long)
Clean Professionally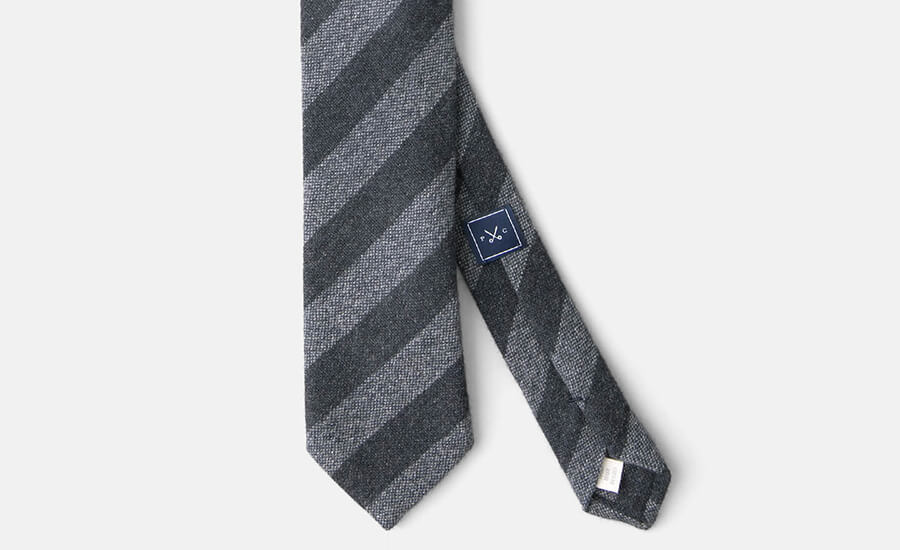 Made 100% in Italy
From the cashmere, to the thread, to the interlining. Our ties are made in Italy by a family-owned factory outside of Lake Como, Italy.