Cortina I Navy Textured Flannel Snap Vest
$350 $175
---
Our signature piece of fall outerwear. We love how layerable this piece is and this unique slub wool has incredible texture that's just subtle enough to work in any situation. Wear it over a shirt, sweater, or suit...it's the perfect extra layer for fall and winter. Made using premium Italian wool blend from Reda and construction in the Puglia region of Italy.
Product Code: VEST0014
Made 100% in Italy
Reinforced stitching along body and armhole
Italian nickel snap closure
Two interior zip pockets
Reda 100% Merino Wool body fabric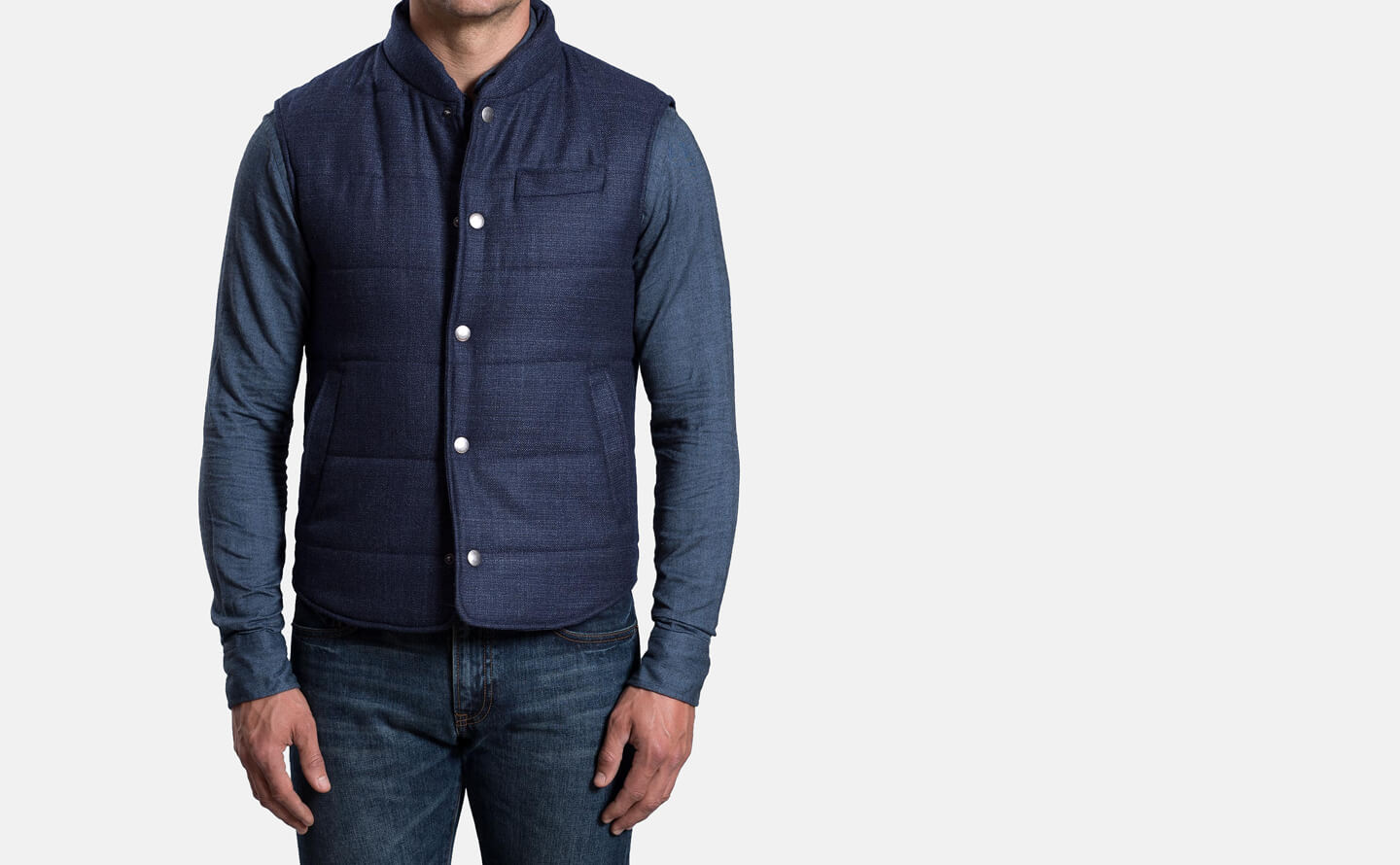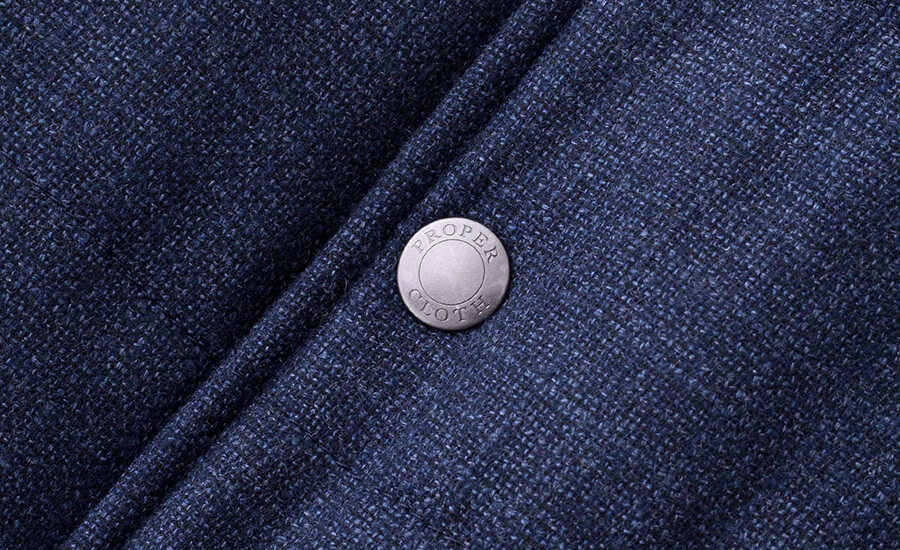 Premium Italian Wool from Reda
This stunning navy slub flannel is from Biella, Italy's renowned Reda mill. Reda has been making the world's highest quality wool fabrics for over 150 years.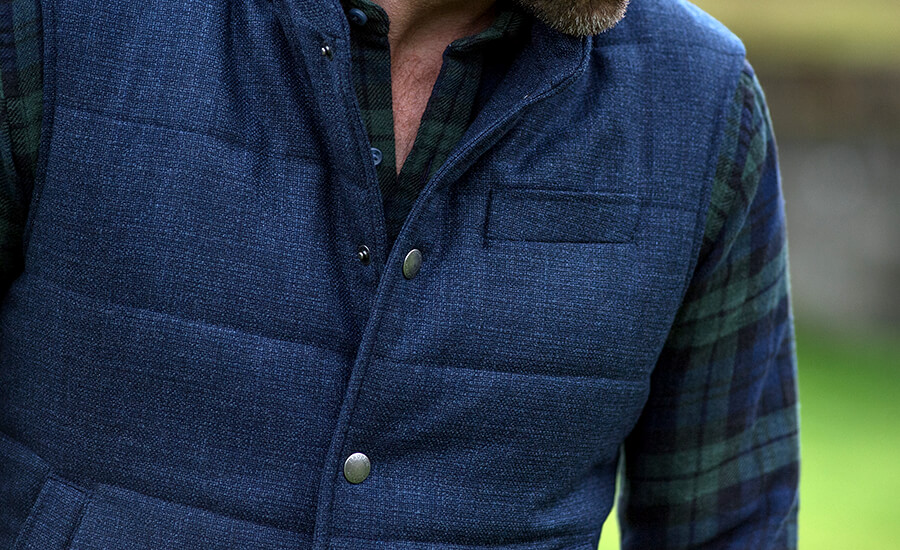 Made 100% in Italy
From fabric to finishing, this vest is made 100% in Italy. The soft flannel is woven in Biella and is sent to Puglia to be cut and sewn into this incredible piece.
Customer Reviews
10 reviews. Average rating 4.9/5
Recommended by 90%.
"Material was great and it looks awesome, despite it being on the pricier side"

Timothy in Berkeley, CA

"Very satisfied. Great fit. Very well made and warm. Stylish."

Patrick in New York, NY

"I love it! It's so versatile to wear over whatever business casual outfit I'm wearing, and it's really soft to the touch. I'm glad I got this vest with the snap buttons vs. the ones with the regular buttons as it makes i"

Albert in New York, NY
View more reviews