The Custom Non-Iron Shirt
All-day wrinkle-free performance, made with a safe and innovative treatment, in your custom size.
Shop Collection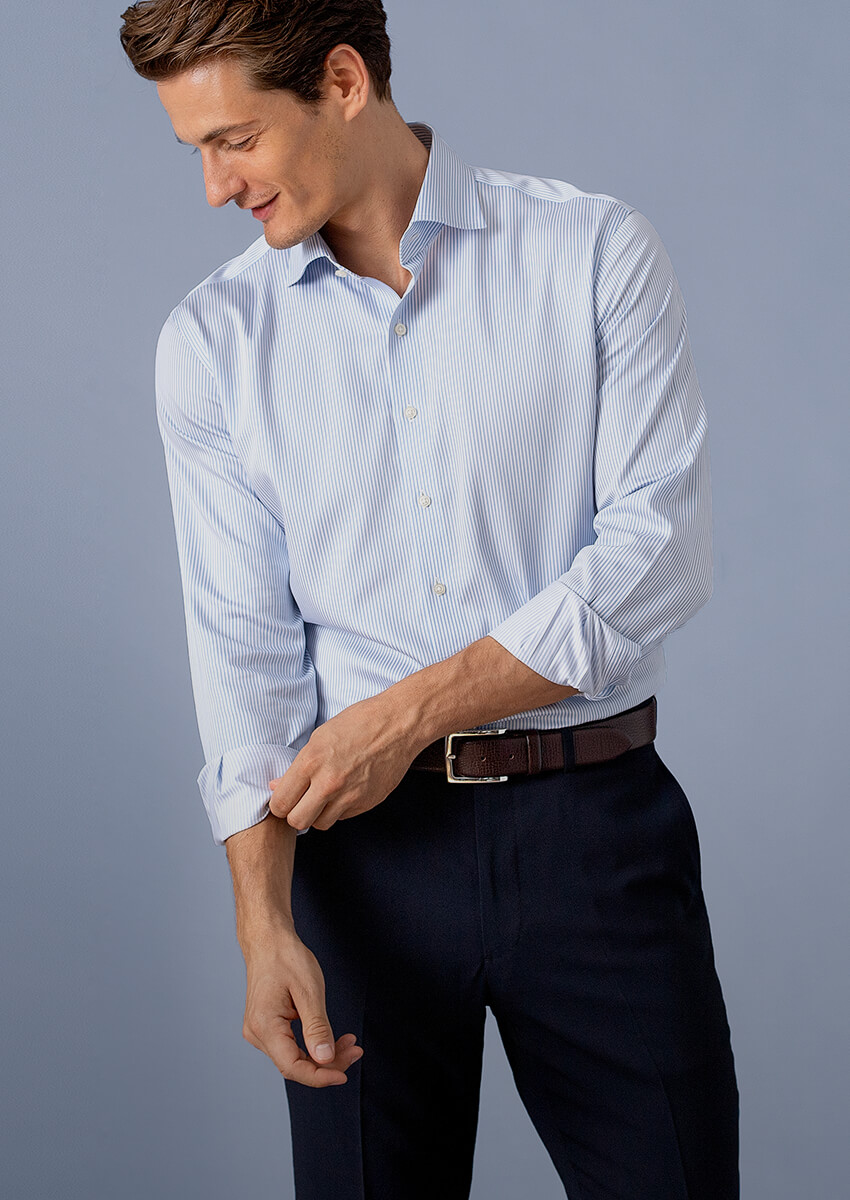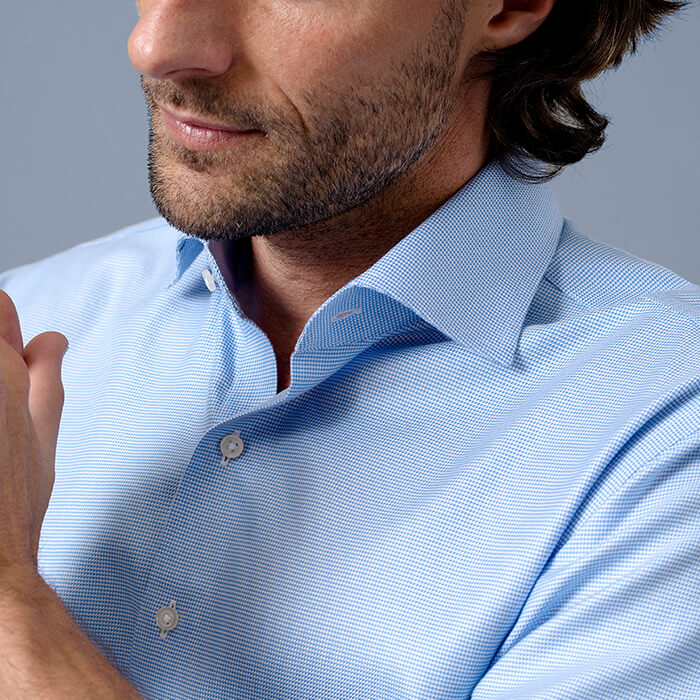 All-Day Wrinkle-Free Performance
Whether you're working a nine-to-five or pulling an all-nighter, these non-iron shirts will keep you looking sharp at all times.
We use a 100% cotton fabric made exclusively for us, and after each shirt is cut and sewn we dip it in an innovative non-iron treatment. This provides a cleaner overall finish, a softer hand, almost no shrinkage, and absolutely no need for ironing, even after hours of wear.
Hassle-Free Care
Whether you send your shirts out to be cleaned or you prefer to wash them yourself at home, caring for our non-iron shirts is a breeze. No need to handle them with kid gloves—they look great right after a wash and dry. And no need to iron them, even on a trip; toss them in your bag, and they're ready to go when you reach your destination.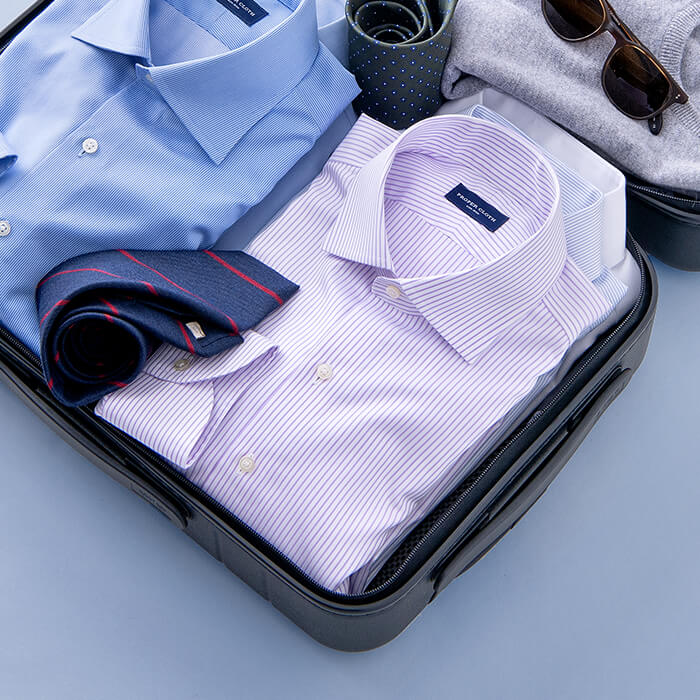 Clean, Fused Seams
The seams of our non-iron shirts are sewn with a special interlining for a pucker-free appearance. This gives the shirts an incredibly clean look every time you wear them, whereas regular shirts start to pucker at the seams after many launderings.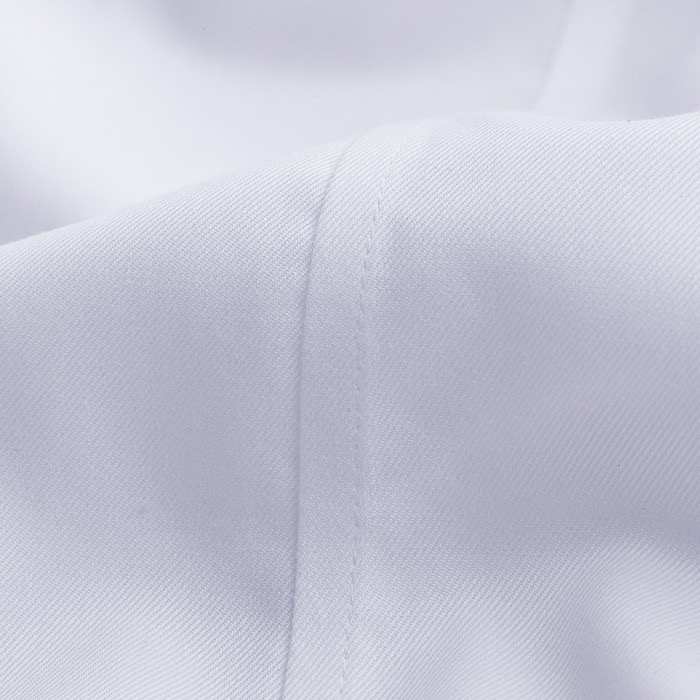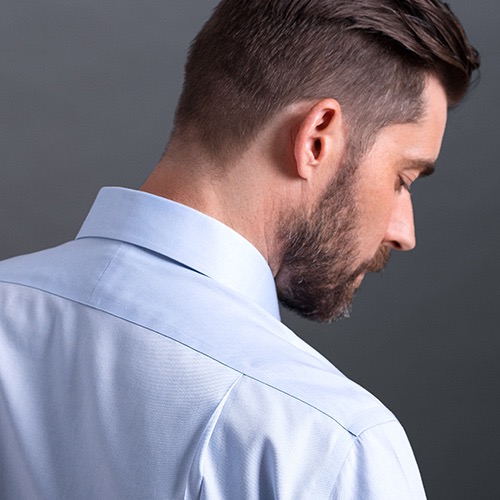 A Safe & Innovative Treatment
Non-iron shirts have long been associated with cheap synthetic blends and worrisome concentrations of formaldehyde. Until now.
Thanks to advances in technology, we're able to produce 100% cotton non-iron shirts that are virtually formaldehyde-free. Today, a formaldehyde concentration of 100 parts per million on fabric is considered low and safe. Our non-iron shirts have less than 16 parts per million of formaldehyde after treatment. They're simply the best option available in a custom fit.
Collection
Exclusive Thomas Mason
Non-Irons
We worked with the renowned 220-year-old mill to bring you non-iron shirts of unparalleled quality. Woven in Italy from a blend of premium American Supima cotton, then finished at Thomas Mason's state-of-the-art facilities, these are the first non-iron fabrics Thomas Mason has ever made.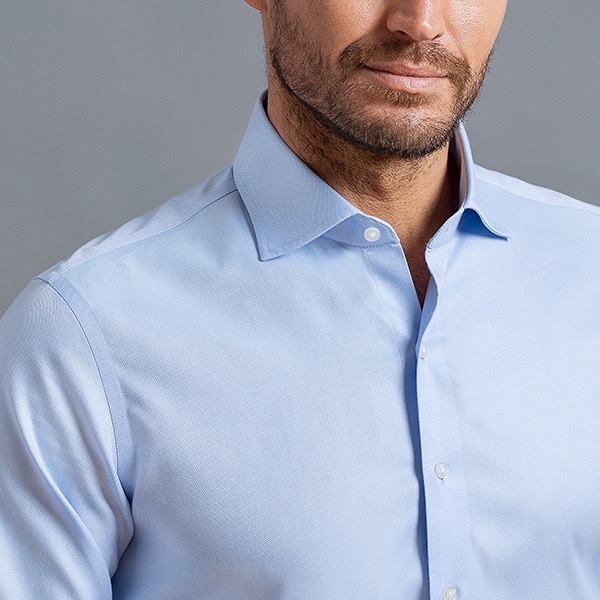 Collection
Stretch Non-Iron
We took our premium 100s 2-ply non-iron fabrics and added 5% spandex for just the right amount of stretch. It's all-day wrinkle-free performance with the incredible comfort of stretch.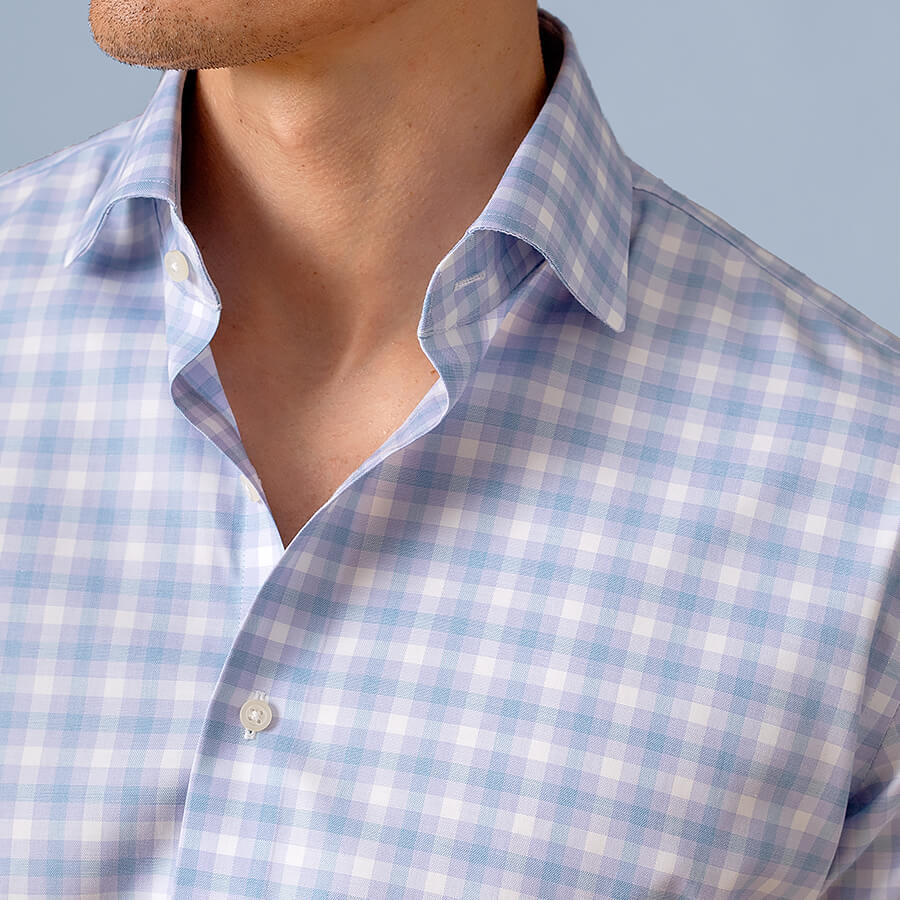 Your Perfect Fit
It wouldn't be a Proper Cloth shirt if it didn't fit perfectly. We apply the same comprehensive custom fit options to our non-iron shirts that we do to all of our shirts, and you can rest assured that they come with our Perfect Fit Guarantee, complimentary alterations, and expert customer service to ensure you end up with a shirt you love—every time.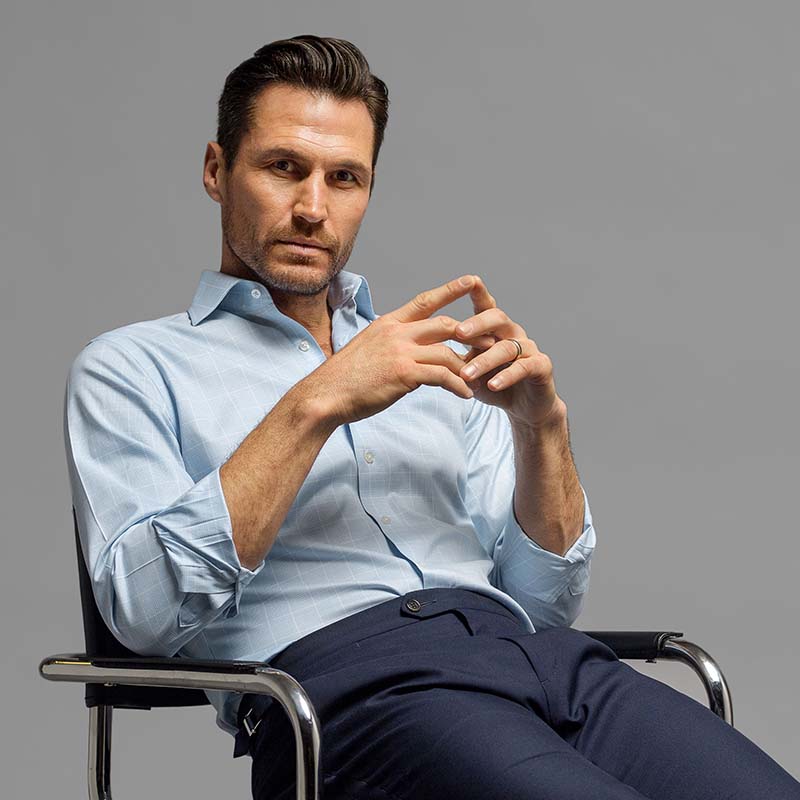 A Special Production Process
Our non-iron shirts go through a unique production process in order to achieve their wrinkle-free performance.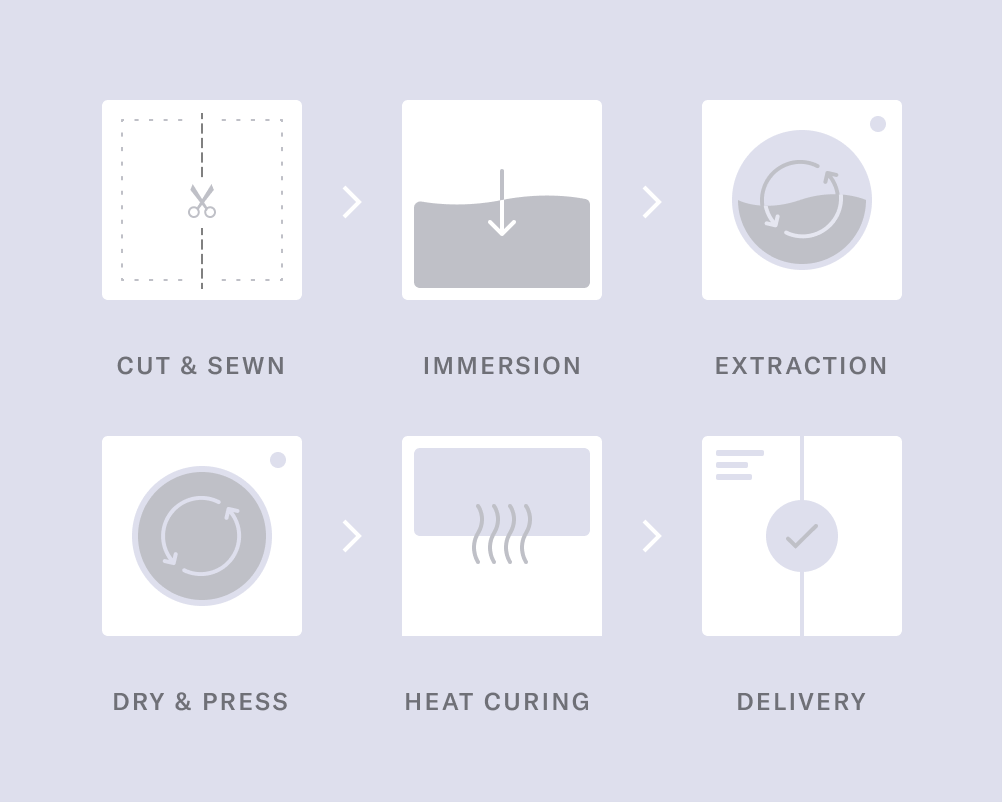 First, the shirt is cut and sewn in your custom size with fusible interlinings applied to the seams. Then the shirt is immersed in our proprietary non-iron solution. After immersion, the shirt is washed and dried, and then hand pressed carefully to remove wrinkles. Next, the shirt is exposed to high heat levels that cure the chemical compound to the cotton fibers, essentially baking the shirt into its finished shape. Finally, the shirt goes through our rigorous quality control process and is shipped directly to your door.
Shop Non-Iron Shirts
Non-Iron
Stretch Non-Iron
Thomas Mason Non-Iron