Non-Iron Supima Navy Blue Gingham
$105
Select Shirt Size
Collar
i
Don't worry about shrinkage — we'll account for that automatically based on fabric choice. You can fine-tune your collar size down to 0.1" or adjust any of the 16 other customizable size parameters when you create a custom size.
Sleeve
i
Sleeve length is measured from the center back to the edge of the shoulder and down to the end of the cuff. Fine-tune your sleeve length down to 0.1" or adjust any of the 16 other customizable size parameters when you create a custom size.
Fit
i
Slim Fit will be nicely fitted, yet comfortable. Super Slim Fit is for those that prefer a particularly trim fit and are not bothered by slight tightness or limited range of motion. Classic Fit is a more generous, roomy fit that won't hug the body closely.
Shirt Style Details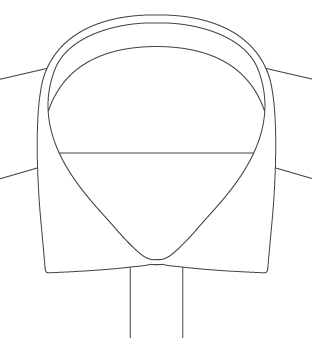 President Spread Collar
Our new and improved version of our most popular collar. We designed this to be a truly premium modern spread collar with timeless proportions.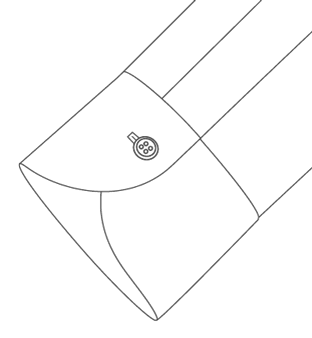 Long One Button Cuff
A slightly longer version of our one button barrel cuff. Fused. Great for for guys with longer arms.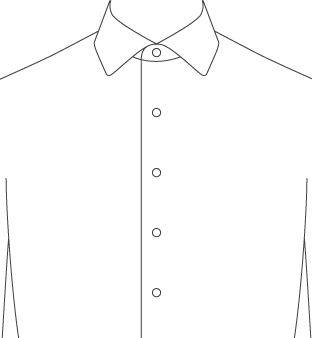 No Placket, No Pocket
The front of the shirt simply folds back on itself for a cleaner yet less structured look.
Buttons

Roma Buttons i

A beautiful off-white faux mother-of-pearl button. Made from a high quality plastic resin. Very durable.

Bottom Hem

Rounded i

A 2" curved front and back shirttail hem with reinforced side seam gussets.
Change any of these shirt details, add a monogram, chest pocket, and more by customizing this shirt.
Fabric Info
Fabric Description
Small-scale navy ginghams are a timeless dress shirt style, and our premium Supima Cotton Non-Iron fabric is the perfect version for your day to day.
With a fine twill construction that has a bit of shine, it feels incredibly luxurious. The gingham pattern is small enough to be incredibly versatile and work for business as well as smart casual. The navy and white color combination is classic and easy to match. We love this medium-weight 100s 2-ply which wears comfortably all year round with great durability thanks to the double twisted yarn. The premium American Supima cotton only improves the feel and performance—adding great softness and increased strength.
Finished with an innovative formaldehyde-free treatment to stay wrinkle-free throughout the day, while still wearing comfortably against your skin. It's also a breeze to care for. Wear it straight from the washer and dryer, or give it quick press for an incredibly clean and professional look.
Styling: Opt for the President Spread if you to plan to wear with a suit and tie, or go with the Semi Spread for a more conservative look.
Color & Pattern

Performance
4.86 / 5 Average rating
Recommended by 98%.
"Love the length of the tails! Short enough to wear out and long enough to tuck in!"

Paul in NORTH CANTON, OH

"Very nice, bold contrast. Easy drape and feel."

Richard in Murray, KY

"Very breathable and wrinkle resistant."

Justin in CINCINNATI, OH

"Excellent wrinkle-resistance and really nice colours."

Daniel in Nelson, Tasman

"Very nice fabric and a nice crisp appearance. Easy to care for."

David in Shinjuku-ku, Tokyo

"The fabric is extremely soft and breathable. It is high-quality and fits perfectly. Thanks"

Jarrod in WASHINGTON TOWNSHIP, OH

"Feels great."

Dominic in Oro Valley, AZ

"Very nice, high quality"

Dinesh in Vancouver, BC

"The fabric feels substantial, you get the sense that it'll hold up for a while. The wrinkle resistance is really what makes it."

Riley in Olathe, KS

"My wife's favorite style shirt. Great fabric."

GEORGE in Dallas, TX

"Feel and look"

William in BALTIMORE, MD

"I love that is has just the right amount of weight. Feels high quality, something that you would own for years."

Blair in Ipswich, MA

"Extraordinarily comfortable fabric, with a bold pattern and powerful color. It has instantly become a favorite shirt!"

James in North Augusta, SC

"Very versatile shirt. It can be dressed up or down."

Thomas in GREENVILLE, SC

"This is one of my two favorite patterns for business shirts, and perhaps my favorite overall, since it also works great in a more casual environment. In fact, this is the fabric I chose for the first shirt I ever ordered from Proper Cloth, to replace a custom-made shirt with a similar pattern I had from Brooks Brothers… (which no longer offers custom-made shirts as far as I can tell). The Non-Iron Supima Navy Blue Gingham looks and feels great. This is a midweight fabric, as appropriately described by Proper Cloth, and should be a good year-around business shirt for me. Excellent choice!"

Christian in Bentonville, AR

"Great, non-iron fabric. Good mid-point in weight, breathability."

Rich in New Providence, NJ

"I wouldn't describe the blue as navy. Its a little lighter(greenish) blue than expected"

Kent in Mount Pleasant, SC

"As expected, very nice. A bit more casual (again as expected)"

Wesley in Stamford, CT

"The fabric is not as soft as I like, but it's a nice sturdy fabric."

Chad in Humble, TX

"Very nice fabric. Soft and nice thickness. Can be worn year round"

Harry in Holmdel, NJ

"Great fabric!"

Chad in SAN FRANCISCO, CA

"Very comfortable"

John in FREDERICKSBURG, VA

"Not as comfortable as the Japanese's fabric. Still nice but not my fav"

Tim in ANDERSON, OH

"Love the non-iron offerings. So easy. Clean material, great for spring. Fantastic."

David in NEW YORK, NY

"It is nice but not very soft"

James in NAPLES, FL

"Even my kids like the colors"

Richard in Houston, TX

"Very nice"

Derrick in JACKSONVILLE, FL

"I love PC shirts and have always loved the fabrics. This one is heavy, rough and a bit inelegant. But it's the first "miss" ever. I love Proper Cloth!"

DALE in Greenwich, CT

"It's the perfect summer gingham! The squares are not too big or small."

Adam in Knoxville, TN

"sturdy, wrinkle-free comfortable cotton shirting"

Michael in Cpo Dogwood, TX

"Already my favorite Gingham."

Tom in Wayne, PA

"I've only worn once but the quality of construction and materials seems high"

Barry in Centennial, CO

"Bold pattern looks great with jeans. No iron fabric always looks sharp."

Robert in Lebanon, NH

"Bright colours and high quality fabric. After the first two washings the fabric was as new and the wrinkle resistance was great."

Tim in East Geelong, Victoria

"Very nice fabric, will get more like this"

Joseph in Saint Cloud, MN

"Pleasantly surprised by the weight of the fabric. High quality shirt."

Corey in New York, NY

"Love the fabric. Washes well and irons beautifully. A little tricky to get a good stiff crease in the collar."

Eric in SIOUX FALLS, SD

"Fabric is easy to wear and does not wrinkle easily through out the day."

Michael in East Wenatchee, WA

"nice color combo"

Tom in Bethesda, MD

"Nothing unexpected. High quality good fit."

RANDY in Lorena, TX

"Shirt feels great and wears well."

Christopher in Forney, TX

"Love the navy"

Andy in Seminole, FL

"This has held up really well after substantial use."

Kevin in ROCHESTER, NY

"Classic dark blue gingham. Nice fabric with some weight but not heavy."

Drew in DENVER, CO

"I like it very much"

William in Normal, IL

"Like is a lot. One of my favorites"

shahram in CORONA, CA

"Nice fabric for a more casual look."

Thomas in ELLICOTT CITY, MD

"This is a classic pattern for a more casual look. This specific material had a slight sheen to it that I wasn't expecting. It still works for a casual look, but also does well with a nicer pair of pants."

Chris in SPRING, TX

"Good, solid gingham at a thickness that is good year round. Non-iron treatment works great but doesn't feel stiff, which sometimes happens with this kind of shirt."

Joel in Arlington, MA

"Very soft fabric"

Steve in NEW YORK, NY

"Well designed fabric."

Luis Enrique in Calexico, CA

"Classic gingham, can be a little scratchy since it's non-iron"

David in Phila, PA

"Great for casual wear."

Daniel in NEW HAVEN, CT

"I love Proper Cloth shirts!"

Gregory in BIRMINGHAM, AL

"Awesome feel"

Michael in Far Hills, NJ

"Vivid color, soft texture and perfect fit... I'm very pleased."

Charles in Baton Rouge, LA

"Great"

Fabrizzio in Richmond, MO

"Looks great, very comfortable"

Gregory in Federal Way, WA

"I love this shirt, the colors are bold and the fabric seems like it will perform for a long time"

Douglas in Chagrin Falls, OH

"sturdy fabric, great work shirt"

Aaron in BROOKLYN, NY

"Always top quality"

Elliot in Calgary, AB

"Great shirt"

Patrick in Newport Beach, CA

"Very bright and soft!"

David in FREMONT, CA

"Check is a bit bigger than I expected, but not a criticism - just keep in mind this makes it a bit less 'dressy' vs. some other more subtle patterns like houndstooth. Fabric feel and hand is fantastic. Smooth, soft, substantial, and nonopaque - so can wear in many settings. Love."

Paul in ROCHESTER, NH

"New favorite shirt"

Ben in SAN FRANCISCO, CA

"I love this pattern and the material is thick and soft. Pictures are true to life. Hangs well as a casual shirt with jeans and a sweater or just on its own."

Scott in Monument, CO

"Classic pattern, great fabric"

Robert in CHARLOTTE, NC

"Comfortable and light, all season including in the warm summer months."

Greg in Mason, OH

"Great with dark jeans!"

James in Plymouth, MN

"Perfect"

Glenn in louisville, KY

"Fabric is as expected and extremely comfortable"

Andrew in New York, NY

"Great classic pattern. The blue reads a bit black to me and I wish it was a bit lighter and more joyful looking."

Chris in Brooklyn, NY

"Very nice."

Diana in Longwood, FL

"Easy to iron and very comfortable to wear. Doesn't wrinkle easily. Highly recommend"

Benjamin in Papakura, NZ-AUK

"strong foundational shirt"

Wilcox in Los Angeles, CA

"This was a replacement for a similar shirt made by Nordstrom that was wearing out. It has a nice hand, doesn't wrinkle and of course fits great. Will be a staple in my wardrobe for years. I especially appreciate how durable shirts from Proper Cloth are."

John in Seattle, WA

"This fabric not only looks great it feels great and is comfortable. Also the non-iron is correct"

Edward in Boxford, MA

"Very bold"

Michael in New York, NY

"Nice fabric with a fairly bold navy gingham pattern."

Patrick in Kingwood, TX

"The size of the check is about right for both business and casual attire and looks great with a pair of dark blue jeans. My only preference is there be a fabric you can iron, so the sleeve crease stays"

Andrew in Wellington, Wellington

"Great shirt! Perfect for work and for the weekend..."

Jonathan in Vancouver, BC

"Very nice."

Seth in Mesa, AZ

"Fabric looks great and shirt fit well"

John in Atlanta, GA

"A great shirt for the office, everyday or boardrooms. Looks and feels terrific."

Michael in E Fairfield, VT

"The colors are vibrant and the fabric is very durable!"

Philip in Caldwell, NJ

"Fabric is nice. A little coarser than I thought it would be, so not perfect for a very dressy shirt, but still quite nice,"

Russ in Winnetka, IL

""

Emily in Shawnee, KS

"Just ok"

FLEENOIL in DURHAM, NC

"Great looking gingham, comfortable fabric"

Joe in Fort Mill, SC

"superior finish - elegant style - sophisticated"

Richard in Mechanicsville, PA

"Really sweet, elegant poplin."

PER in STOCKHOLM,

"great to the touch"

Sean in Coldwater, MI

"One of the best fittings and best-looking shirts I own. Wish there were more color ways available."

Peter in TOLEDO, OH

"I've worn the shirt twice at this point. Very pleased with the fabric and the fit."

GARY in San Jose, CA

"First class at every step."

TOD R in Ketchum, ID

"This is a great shirt! I use this for a shirt to accompany my business casual blazers because the Gingham patter is too bold for a formal shirt with a business suit. Fabric is light and airy and is comfortable in the South Texas weather for 11 months out of the year!"

Roberto in SAN ANTONIO, TX

"Classic look. Very sharp, and a nice color blue that's not too dark or too light. Looks lighter in person than it did on my monitor."

Justin in La Jolla, CA

"It's the classic Gingham shirt custom fit to you. What's not to love?"

ADAM in SAN MATEO, CA

"Too early to tell. I have worn it once"

Brian in Gainesville, GA

"Comfortable and great looking fabric."

Benoit in CHANTRAINE, VOSGES
FAQs
How do I get started?

First, welcome to Proper Cloth. We specialize in custom dress shirts, suits, jackets and pants.

The first step would be to create a size using our Smart Size Quiz. We'll use your answers and data from thousands of satisfied customers to generate custom dress shirt sizes in your account.

To order, you can browse our gallery of curated, pre-styled options and purchase them, made to order in your custom size (and style, just click 'Customize' to modify).

Or

You can use our Design-A-Shirt tool to create a custom designed shirt from scratch, selecting the fabric and all style details (collar, pocket, buttons, etc), before applying your custom size! We highly recommend only getting one shirt to start so we can lock down the Perfect Fit (Guaranteed!).
How long does it take to have a custom shirt made?

Standard finish, casual wash, and non-iron shirts generally take 12 to 14 days to produce and deliver. In all cases, the promised delivery date range at checkout should be accurate (if not slightly conservative). Click here to see our typical delivery times based on product.

Orders including shirts with any style of Mother of Pearl buttons must undergo special Fish and Wildlife inspections that may cause delays. For this reason, the expected delivery date range will be extended by an additional 14 days.
Can I change the collar or cuff style? Can I add a pocket? Short sleeves? etc.

As a made-to-measure shirtmaker, we offer a wide variety of style features. Proper Cloth shirts can be styled with any of our 30+ different collar styles, 12 different cuff styles, and one of our 9 different pocket options can absolutely be added.

Just click the 'Customize' button next to any of our pre-designed, photographed shirts to edit the design however you wish!

Short Sleeve shirts can be ordered by specifying as such under the Cuff/Sleeve section of the Design-A-Shirt tool.
Do you offer rush delivery?

Rush delivery is not available for custom made products. With ready-to-wear and stocked products, we have a little more flexibility.
Still have a question? Get in touch or start a chat
Ready to create your custom shirt size?
Answer 10 easy questions about your body and fit preference to create a custom size.
Our Perfect Fit Guarantee
If you're not entirely happy with the fit of your custom shirt (or anything else about the shirt) you can return it to us for a complimentary remake in a new size or style. We excel at making remakes quick and hassle-free. If remaking the shirt doesn't suit you, you can also return the shirt for a full refund.