The Everyday Mask
For Businesses
Your team needs protection, and they represent your business whenever and wherever they're on the job. Give them comfort, style, and most importantly, safety, with our Everyday Mask.
We designed our Everyday Mask to be comfortable all day and washable and reusable (i.e. less wasteful than single-use masks). If you're interested in placing a bulk order for your business or organization, just fill out the form below and someone from our team will be in touch with you to coordinate shortly.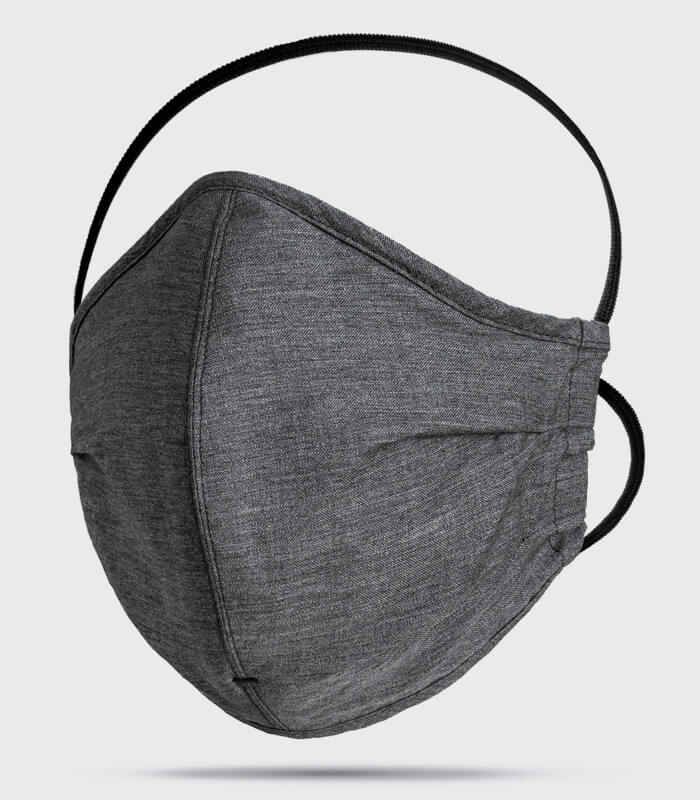 FAQs
Can embroidery be added to the masks?
Yes—we can do embroidery with a minimum order quantity of 500 masks. This could be in a combination of mask sizes and styles (over head/around ear). There is a $75.00 embroidery deposit. This deposit will be credited back to the bulk order. Please prepare an image with a non-white background specifying color of intended monogram.
Monogram Pricing: Monograms range from $2.75 to $5.50 for each mask.
How long does it take to ship masks?
It depends on the order. Bulk quantities of in-stock style without customization such as embroidery can ship as early as 1 week from the date payment is made.
Customized orders with embroidery take 4-6 weeks depending on production capacity status.
What is the minimum order quantity for bulk orders?
Bulk orders start at 60 masks for $850.00. The next price break is for a quantity of 150 masks for $1,875.00. We can offer tiered pricing for different quantities and we're happy to discuss if you provide further details about your order needs.
What is the maximum order quantity for bulk orders?
At the moment, we're unable to fulfill bulk orders of more than 15,000 masks.
Which mask styles are available for bulk orders?
We offer bulk/customized orders for core styles. While the core styles may change according to fabric availability, they will generally be grey, charcoal, black, and navy blue styles of varying fabric types. Some of the mask styles on our site are limited edition and therefore might not be available in bulk quantities. Please don't hesitate to let us know if there's a particular style you're interested in for a bulk order and we'll be happy to look into it for you.
Can I order a sample before placing a full bulk order?
We understand the need for sampling and we're happy to help make arrangements. Due to high demand, however, we're unable to offer free samples. Sample prices are the same as our regular mask prices: 1 mask for $25, 3 masks for $50, and 10 masks for $160. The amount spent on samples can be credited back to your full order should you choose to move forward with it. Contact us to get started.