Joshua Tree Behind the Scenes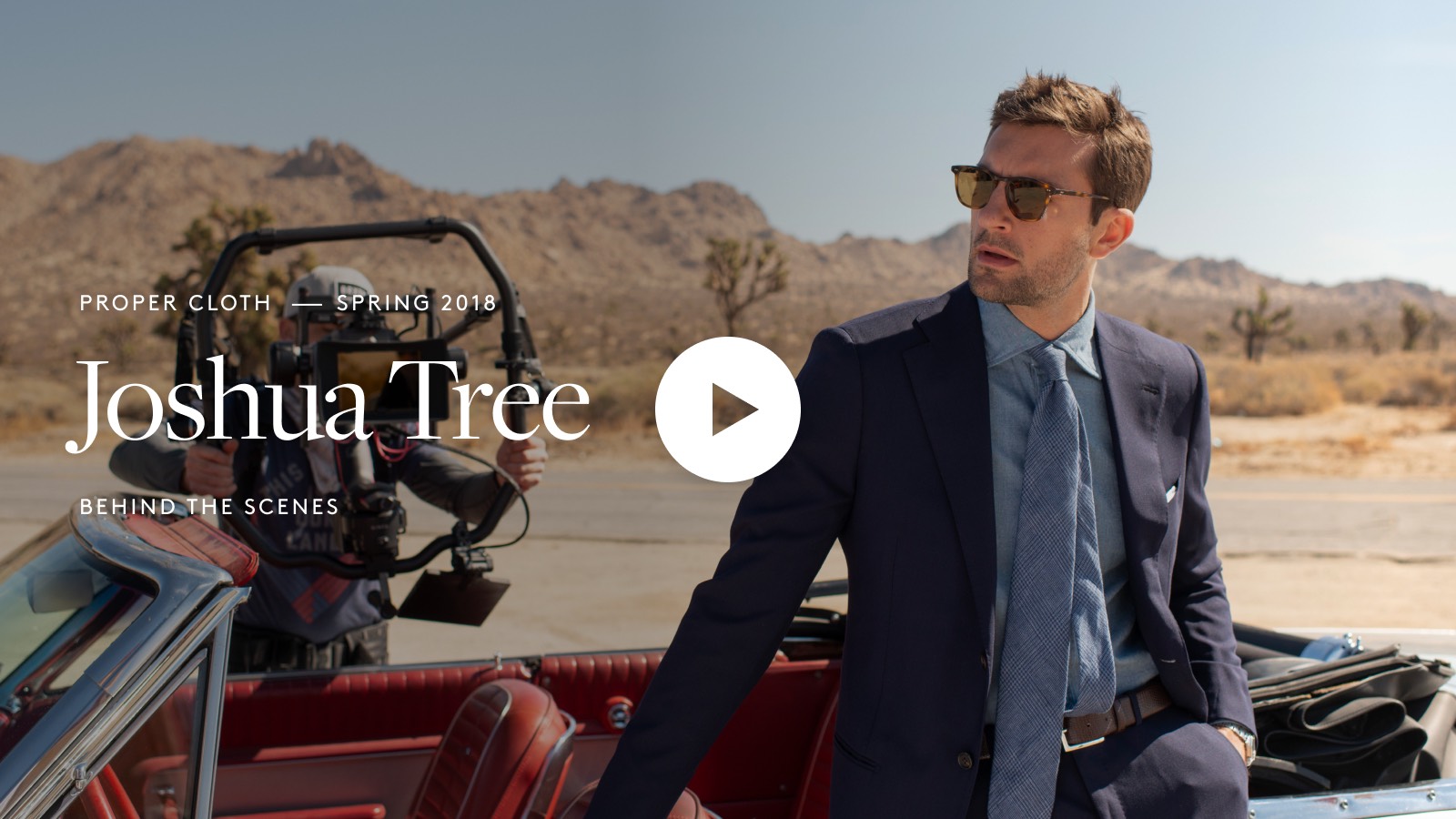 View the Collection
Choosing a location for a campaign shoot is about many things; weather, travel time, and what backdrop suits the collection all play a role. But the question of, "Where is a place we've always wanted to go to but never had the chance?" is probably the primary driver. California has been calling us for a while now. It's been a long cold winter in New York and we've been longing for some good weather, open country, and old-fashioned Americana vibes. As a child, I spent a lot of time around San Diego and Los Angeles, but I'd never had the chance to explore Joshua Tree and Death Valley. This seemed like the perfect opportunity..
The first thing we discovered was that shooting in California comes with its own set of challenges. You'd think the pre-production would be easy compared to say, Cuba or Iceland, but quite the contrary. Weeks were spent coordinating permits, booking locations and vintage cars – and still, it wasn't until the day before that everything was properly signed off.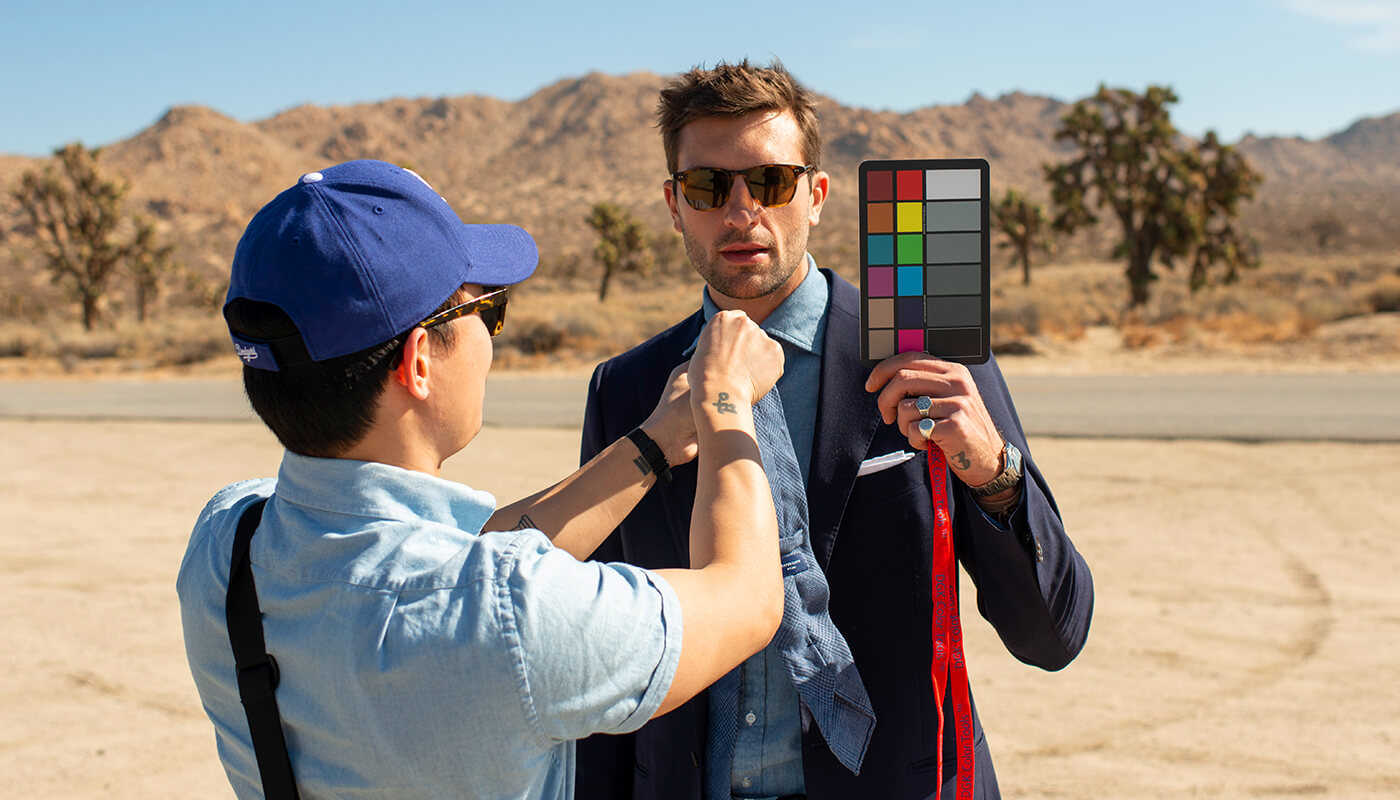 Day 1 was a breeze. We were working on a movie set in the desert. It was a fantastic single location with a gas station, motel, and diner--all carefully assembled from vintage pieces from the 1960s. Normally, we'd be rushing from one spot to another, but this time everything was right there. The weather was perfect, the light was beautiful, and we were even able to capture some night-time scenes that were stunning yet unique. When the day wrapped, we drove several hours to a Motel 6 (note: Motel 6 is not recommended) arriving just before midnight.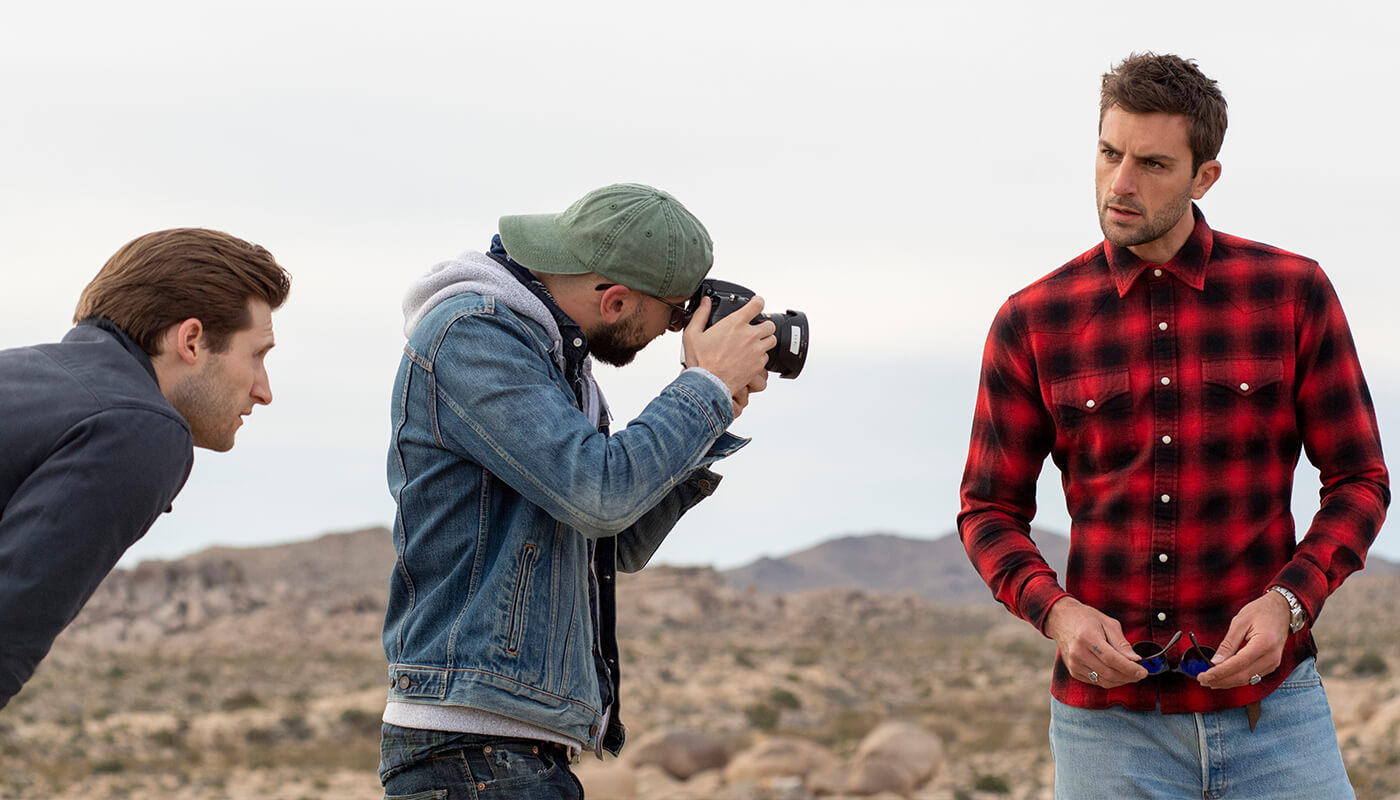 On Day 2 we were up before the sun and headed to what we thought would be our most epic location of the trip: Joshua Tree National Park. We met our friendly park-ranger guide and raced out to catch what would surely be an incredibly colorful sunrise. But clouds blew in, and we couldn't get a single decent shot. It was just a small setback though as the giant rocks and open plain of Joshua Tree were truly awe-inspiring. It was early enough in the day that we had the park to ourselves - it was a singular experience.
By mid-morning we were ready to move on. We hit the local Denny's, and then we got on the road. I had connected with an old friend and had his '66 red Cadillac driven up on a flatbed tow truck. The idea was to shoot the car on the iconic Death Valley Highway for maximum Fear and Loathing vibes. With the Caddy in our caravan we high-tailed it to Death Valley.
But the tow truck wasn't keeping up. We had a lot of distance to travel and were behind on schedule, so we pulled over to come up with a plan. Sure enough, when the tow truck stopped behind us, smoke was pouring out from under the hood (note: make sure you put the radiator cap back on before going on a hundred mile desert road trip). There was only one thing to do. Put the Caddy on the road and get to work.
We were in the middle of the Mojave Desert. We got a quick shoot in on the side of the road, called AAA for the truck, and headed for our next location: an epic dry lakebed in Death Valley. Death Valley is like nothing we'd ever seen before; it's a truly surreal place. Perfectly flat cracked mud for miles. The sun was intense and a strong steady wind was blowing across the plain. Harrison and I had to get creative to catch the right camera angles, and the tailored clothing was looking great.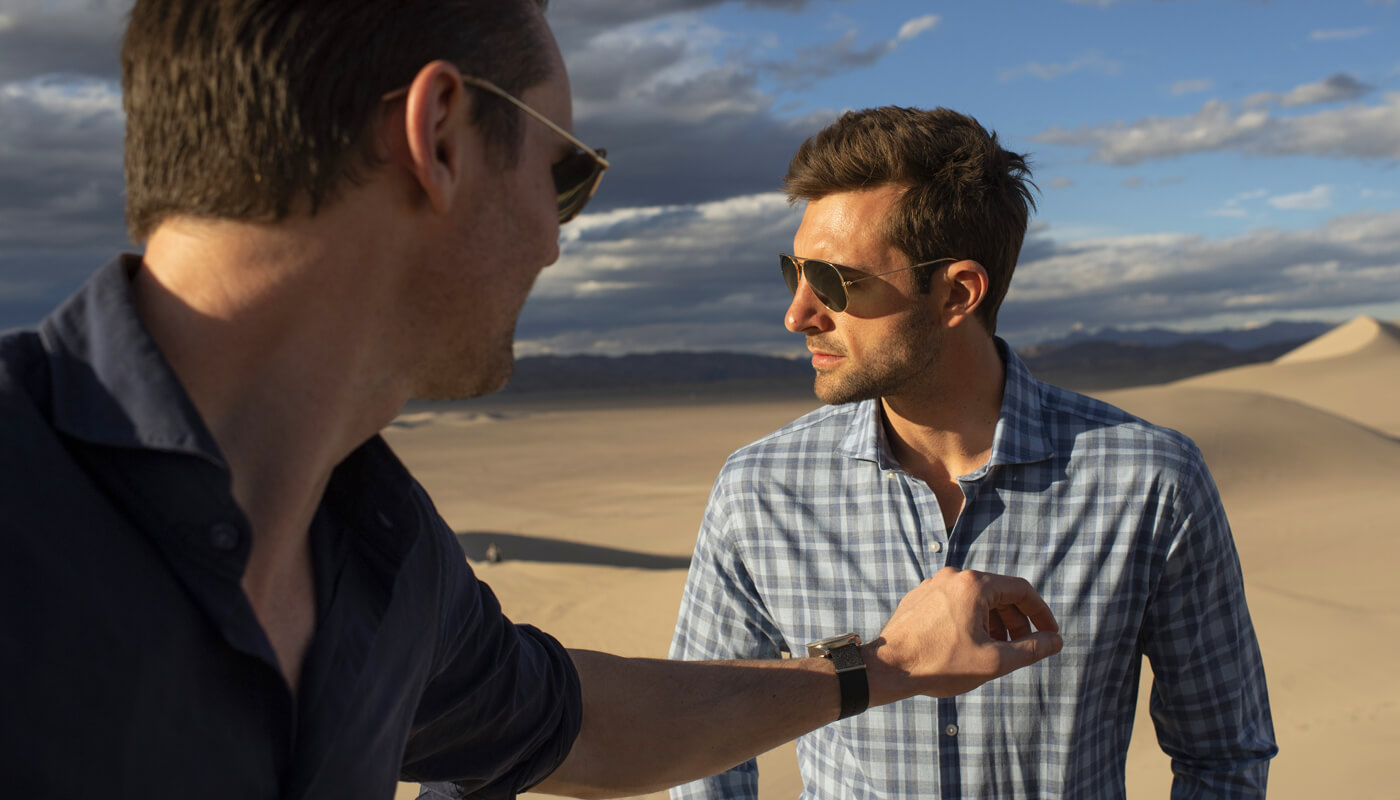 Next up were the sand dunes – another incredible location that totally over-delivered. It was later in the day and the shadows across the dunes were nothing short of perfect. Cloud cover had rolled in, but we stayed patient for the perfect moment and took advantage of 15 minutes of stunning light. We knew we had some great images for the campaign and were feeling amazing, soaking up the energy of this beautiful place while we shot our final looks. We wrapped there in the sand dunes and rushed to the Vegas airport to catch our flight home.
A huge thank you has to go out to our good friends at Compass Coalition. Without them, this behind the scenes video would not be possible. Josh Figgs, Chris Parker, Dominique Claessens, and Josh Lunetta are all incredibly talented and bring an energy to their work that is truly appreciated. This was the fourth campaign we've shot with them and certainly not the last. Our campaign photos are obviously very important for what we do, but being able to share the journey and the story of how we put it all together is really special and we're grateful for their support in that.
Seph Skerritt, Founder/CEO