Reda Grey Melange Merino Wool
$175
Select Shirt Size
Collar
i
Don't worry about shrinkage — we'll account for that automatically based on fabric choice. You can fine-tune your collar size down to 0.1" or adjust any of the 16 other customizable size parameters when you create a custom size.
Sleeve
i
Sleeve length is measured from the center back to the edge of the shoulder and down to the end of the cuff. Fine-tune your sleeve length down to 0.1" or adjust any of the 16 other customizable size parameters when you create a custom size.
Fit
i
Slim Fit will be nicely fitted, yet comfortable. Super Slim Fit is for those that prefer a particularly trim fit and are not bothered by slight tightness or limited range of motion. Classic Fit is a more generous, roomy fit that won't hug the body closely.
Shirt Style Details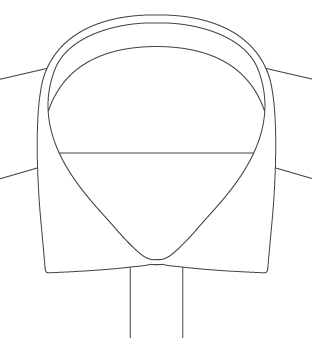 President Spread Collar
Our new and improved version of our most popular collar. We designed this to be a truly premium modern spread collar with timeless proportions.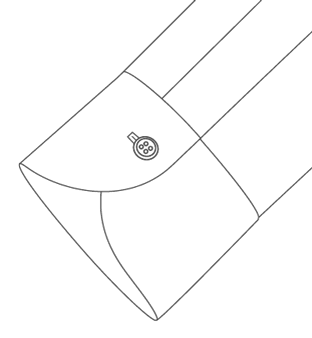 Long One Button Cuff
A slightly longer version of our one button barrel cuff. Fused. Great for for guys with longer arms.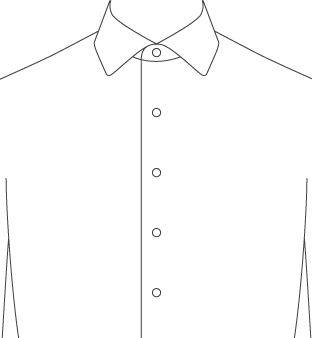 No Placket, No Pocket
The front of the shirt simply folds back on itself for a cleaner yet less structured look.
Buttons

Grey Horn Buttons i

A subtle, dark grey button ideal for dark, casual fabrics. Made from a durable faux-horn.

Bottom Hem

Rounded i

A 2" curved front and back shirttail hem with reinforced side seam gussets.
Change any of these shirt details, add a monogram, chest pocket, and more by customizing this shirt.
Fabric Info
Fabric Description
Forget everything you thought you knew about wool. Our merino wool shirts are lightweight, comfortable, and refined, and feature astonishing natural performance. They're extremely wrinkle and odor resistant, resilient, and an amazing temperature regulator, which means that they're also super easy to care for, can be worn multiple times between washes, are incredibly durable, and will help keep you cool in the heat and warm in the cold. Woven by the wool masters at Reda, this beautiful S120s 2-ply grey melange can be worn casually or dressed up. Learn more about our Merino Wool Shirts here.
Recommended Styling: Try it with our President Spread collar for a dressier looking shirt, or one of our soft collars, like our Soft Franklin Spread, for a casual vibe.
Color & Pattern

Performance
4.8 / 5 Average rating
Recommended by 97%.
"Fabric a bit shinier than I expected, but overall a good shirt"

Corey in New York, NY

"Great fabric, naturally wrinkle resistant, not as soft on the skin after one wash but will see how it does after a few washes."

George in Seattle, WA

"perfect for summer"

Karl Axel in Vancouver, BC

"It feels so soft to the body and the fit is exactly as expected."

Mark in ALBANY, GA

"Love the Reda shirts, great drape and look, perfect for an updated evening out look"

Donald in SUGAR LAND, TX

"Soft"

David B in Miami, FL

"Really love these Reda wool fabrics. Warm when it's cool out, incredibly breathable when hot. I guess there's a reason that wool was the original performance fabric. There's a really nice texture to the weave that makes the shirt very attractive. The wool is a bit stiffer than a typical cotton shirt, so the drape… isn't quite as nice as in a high-quality cotton shirt, and you don't get as nice of a roll in a button-down collar, but for a casual shirt these are fantastic. Love this grey color, too. Was concerned these wool shits would be very fussy and would require dry cleaning to not be ruined, but have taken a few times to professional wash laundry and no issues. This is now my second of the Reda wools, and it won't be the last."

Ryan in Chicago, IL

"Really comfortable fabric and classic shirt"

Jacob in Dallas, TX

"Now own five of these shirts and will definitely buy more"

Richard in Toronto, Ontario

"Excellent fir"

Jose in Miami, FL

"Outstanding"

Gregory in Century, FL

"Very nice shade of grey, able to dress up or down."

David in Churchill, Ontario

"Fabric is fantastic. Stays fresh and crisp all day long."

Thomas in Fort Atkinson, WI

"Great for travel."

Richard in Prescott, AZ

"Silky smooth!"

Jason in ATHENS, GA

"I am sure it's great but never received mine"

jeffrey in LONG BEACH, CA

"Amazing fabric, that looks great for a with a grey suit or on its own. Fantastic drape."

Nicholas in Astoria, NY

"Great shirt great fabric"

Eric in Lackawanna, NY

"This is my first wool fabric purchase but definitely not my last. Love the sheen and that it is essentially wrinkle-proof."

Lance in SEATTLE, WA

"It's a great shirt that works in everyday situations."

Jason in Wilmington, NC

"Love merino"

Kevin in Auckland,

"Beautiful fabric and great color"

Daniel in ATLANTA, GA

"Great shirt"

Kent in CHARLOTTE, NC

"Excellent fabric. I like the subtle pattern."

Joe in Littleton, CO

"Bit rough"

Gary in LOS ANGELES, CA

"Merino is a great material"

Taylor in Normal, IL

"Great fabric and color!"

Jeff in Wichita, KS

"An excellent fabric. Envelopes you softly."

Reuel in BETHESDA, MD

"The fit is comfortable; however, the collar is a little abrasive around the neck."

Michael in New York, NY

"Fabric is incredible nice to touch and super comfortable."

JAIME in MIAMI, FL

"Very soft, wrinkle resistant, very nice shirt."

Steve in Flower Mound, TX

"I love the fell of the cloth and the texture."

Joseph in Phila, PA

"This fabric is extremely wrinkle resistant and looks great! Highly recommend!"

Daniel in Dallas, TX

"Very much."

Patrick in Nepean, ON

"Luxurious and soft. I feel amazing just wearing the shirt, boosts my confidence!"

David in Roy, WA

"Very comfortable."

WANGFEI in PASADENA, CA

"The least itchy merino wool available. Far superior texture to others I've worn. Excellent feel. Stinks when wet, perhaps a little more than usual, but that might be due to the tight weave retaining more Lanolin. Hey, you can't have everything."

Rediet in Sacramento, CA

"Feels great really good for winters"

Guru in Baulkham Hills,

"Excellent"

Emmanuel in Calgary, AB

"This is a shirt for a more formal setting and requires some patience if ironed. Looks excellent with a bit of effort."

Mark in MASCOT, NSW

"Beautiful looking fabric, but the wool is a little itchy and scratchy against bare skin."

ronald in New York, NY

"Shirt fabric exceeded expectations"

Ryan in Annandale, MN

"Took a chance on a merino shirt. As usual for me, the lanolin smell of wet wool bothers me in the rain or when I sweat. Haven't been able to wear it again."

Thomas in NEW ORLEANS, LA

"Great fabric and color!"

James in Falls Church, VA

"Great look and comfortable feel!"

Wayne in Cumming, GA

"Super smooth. My favorite Proper Cloth shirt yet. Comfortable to wear with a nice stretch and performance fabric."

Patrick in Mount Pleasant, SC

"These merinos are the best."

TOM in Campbell, CA

"This fabric is a little shinier than I expected. It's a very sleek look, which isn't my typical style. I wouldn't buy this one again for me, but the quality of the shirt is great for someone who is looking to dress it up a little more."

Braden in OKLAHOMA CITY, OK

"Didn't love this one for some reason. I think it's too dark."

Vlad in Englewood, NJ

"Best fabric I have seen from Proper Cloth. If there were more color and pattern choices, all my shirts would be this fabric."

Jon in Leesburg, IN

"Love the fit"

Jose Luis in Gilroy, CA

"Very luxurious but not overly heavy. Love it"

Jeffrey in Winnipeg, MB

"This shirt is surprisingly insulating on a cold day. Itchiness disappears after two/three washes. Make sure to follow washing instructions carefully to avoid shrinking."

Matthew in Miami Beach, FL

"Very comfortable and lays great. Just a beautiful fabric. Color is as pictured."

Stephen in Livingston, NJ

"This Fabric is both Lightweight & Comfortable."

GLENN in Manteca, CA

"This is my favorite ProperCloth fabric, and I own the same shirt in the four colors that were available. Excellent feel to the fabric. Lightweight and works in any season."

Leonard in New York, NY

"This is an excellent fabric. Soft to the touch and feels medium to light weight. Very luxurious looking for special occasions."

Brent in JOLIET, IL

"One of my favorites. Very high end fabric! Luxurious. Perfect!"

Kenneth in Paramus, NJ

"Love the wool. Resists wrinkles. Light weight. Great for travel. A little bit of a shine to the fabric, but looks sharp."

Tony in LENEXA, KS

"Nice"

James in Bedford, MA

"Propercloth just sold me for life!"

Dan in Saint Joseph, MI

"Very light weight wool. Nice but not what I expected"

David in Piedmont, CA

"Wonderful fabric, I own 3 - very comfortable and wrinkle resistant."

James in Jacksonville, FL

"Great look and feel"

Greg in Excelsior, MN

"This was a surprise, it is a bit "shinier" than I expected, but not in a way that makes it feel cheap. The shirt and fabric look and feel premium. As I got used to that it has become one of my favorite shirts."

Joseph in Houston, TX

""

Lem in NEW YORK, NY

"Nice fabric for fall/early spring. Stays looking sharp without ironing."

Mark in KELOWNA, BC

"Wool has always been my favorite fabric material and I have a couple of Smart Wool shirts as well as a lot of their socks. This is much much nicer than Smart Wool. The material is incredibly delicate but still has "body" and feels like you're actually wearing something. It is much softer and a tighter weav…e than Smart Wool, and though it is less, you still experience a little of the "wool itch" other wool shirts have. I haven't found this goes away with repeat washing but It does get better. Will have to see how it holds up, but initial impressions probably make this my favorite material out of all my shirts I ordered from PC. If you have never worn Wool, it is EXTREMLY breathable and you basically never realize you're sweating as it does a great job wicking it away. They also can be worn more than once easily due to its antibacterial properties."

Corey in Bloomingdale, FL

"Sleek and fashionable! Easy to maintain and it looks great."

Dave in Oakville, ON

"Very cool feeling, which is important for me."

Robert in Markham, VA

"Great quality basic, striking in its simplicity, the perfect tone of grey with great feel and drape."

Ryan in Summer Hill, NSW

"Expensive, but worth it! Great quality!"

Markus in Oberdorf SO, SO

""

John in Germantown, TN

"I'm obsessed with Marino wool, I want all my shirts in this material."

James in Boonton, NJ

"Would give this material 6 stars if it were an option. Love the Merino wool. Expensive, but well worth it."

Mark in Center Valley, PA

"Texture was not as smooth as I expected"

Andrew in Hong Kong,

"Very soft and smooth! Plainly luxury fabric."

Kenneth in Statesville, NC

"While more expensive, these merino wool fabric really wears well and is easy to care for, doesn't need ironing."

Dennis in Mystic, CT

"It's very soft. Unlike other shirts I own."

Matan in Woodbridge, ON

"This is my third shirt in this fabric. I love it for travel because its extremely comfortable but looks very nice. Plus, I can wash in an AirBnB apartment and just put it back on, if I even need to wash it. It holds up beautifully to day-after-day wear."

Andrew in Sewanee, TN

"I believe it is the best shirt thus far. Wonderful color, fit and feel. Will definitely buy the wool shirt again. I cannot believe it is wool"

Daniel in Elizabethtown, KY

"If you haven't tried merino wool shirting yet you're missing out! The fabric is breathable, light, and drapes nicely. The wool is naturally wrinkle resistant, no chemicals here. I actually wore it without ironing and it was wrinkle free, maybe not crisp but more than presentable."

Steven in Mill Valley, CA

"Love this fabric"

William in Houston, TX

"Amazing shirt"

Robert in Westbury, NY

"Merino wool is extremely comfortable and seems to be quite wrinkle resistant."

Arthur in Bellmore, NY

"Excellent"

Mike in NEW ORLEANS, LA

"Soft and light yet looks heavier. recommend this fabric is ordered a little tighter- it seems to flop a little. wonderful feel, very easy care- washed great, touched with iron and ready to wear. This is a great fabric!"

Tom in San Diego, CA

"An amazing fabric that gets compliments from my wife and stays looking crisp throughout the day."

Karl in OAKLAND, CA

"Great, soft fabric. Very light. Wonderful drape."

Jay in NEW YORK, NY

"Beautiful fabric. Feels amazing."

Trevor in Rothesay, New Brunswick

"Nice"

Bryan in Parkrose, OR

"Good color and fabric."

Anthony in CLEVELAND, OH

"Impossible to wrinkle and fabric is fantastic."

Richard in DANBURY, CT

"Has a slight visible pattern. Looks heavy, but is lightweight."

Edward in SAN FRANCISCO, CA

"These merino shirts get comments from coworkers and acquaintances every time I wear them"

Ronald in Pleasanton, CA

"Great merino weave - does not look like wool - not as soft feeling as some cotton - but much better crease resistance and performance in varying temperatures. More odour resistant than cotton."

Marc in New York, NY

"Worth the extra money!"

Matthew in Corona Del Mar, CA

"Soft, good color (opacity). Seems good quality!"

Kevin in Jersey City, NJ

"This was a great Summer weight jacket."

Jason in Chicago, IL

"Unclear if you want this in a shirt. Unique color, more fitting for a suit."

Nick in Southampton, NY
FAQs
How do I get started?

First, welcome to Proper Cloth. We specialize in custom dress shirts, suits, jackets and pants.

The first step would be to create a size using our Smart Size Quiz. We'll use your answers and data from thousands of satisfied customers to generate custom dress shirt sizes in your account.

To order, you can browse our gallery of curated, pre-styled options and purchase them, made to order in your custom size (and style, just click 'Customize' to modify).

Or

You can use our Design-A-Shirt tool to create a custom designed shirt from scratch, selecting the fabric and all style details (collar, pocket, buttons, etc), before applying your custom size! We highly recommend only getting one shirt to start so we can lock down the Perfect Fit (Guaranteed!).
How long does it take to have a custom shirt made?

Standard finish, casual wash, and non-iron shirts generally take 12 to 14 days to produce and deliver. In all cases, the promised delivery date range at checkout should be accurate (if not slightly conservative). Click here to see our typical delivery times based on product.

Orders including shirts with any style of Mother of Pearl buttons must undergo special Fish and Wildlife inspections that may cause delays. For this reason, the expected delivery date range will be extended by an additional 14 days.
Can I change the collar or cuff style? Can I add a pocket? Short sleeves? etc.

As a made-to-measure shirtmaker, we offer a wide variety of style features. Proper Cloth shirts can be styled with any of our 30+ different collar styles, 12 different cuff styles, and one of our 9 different pocket options can absolutely be added.

Just click the 'Customize' button next to any of our pre-designed, photographed shirts to edit the design however you wish!

Short Sleeve shirts can be ordered by specifying as such under the Cuff/Sleeve section of the Design-A-Shirt tool.
Do you offer rush delivery?

Rush delivery is not available for custom made products. With ready-to-wear and stocked products, we have a little more flexibility.
Still have a question? Get in touch or start a chat
Ready to create your custom shirt size?
Answer 10 easy questions about your body and fit preference to create a custom size.
Our Perfect Fit Guarantee
If you're not entirely happy with the fit of your custom shirt (or anything else about the shirt) you can return it to us for a complimentary remake in a new size or style. We excel at making remakes quick and hassle-free. If remaking the shirt doesn't suit you, you can also return the shirt for a full refund.