Canclini Pale Grey Herringbone Beacon Flannel
$150
Select Shirt Size
Collar
i
Don't worry about shrinkage — we'll account for that automatically based on fabric choice. You can fine-tune your collar size down to 0.1" or adjust any of the 16 other customizable size parameters when you create a custom size.
Sleeve
i
Sleeve length is measured from the center back to the edge of the shoulder and down to the end of the cuff. Fine-tune your sleeve length down to 0.1" or adjust any of the 16 other customizable size parameters when you create a custom size.
Fit
i
Slim Fit will be nicely fitted, yet comfortable. Super Slim Fit is for those that prefer a particularly trim fit and are not bothered by slight tightness or limited range of motion. Classic Fit is a more generous, roomy fit that won't hug the body closely.
Shirt Style Details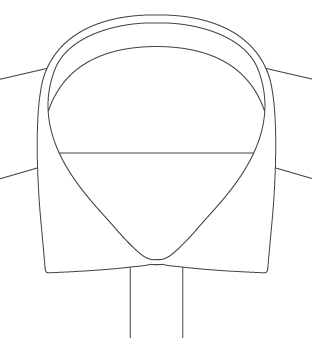 President Spread Collar
Our new and improved version of our most popular collar. We designed this to be a truly premium modern spread collar with timeless proportions.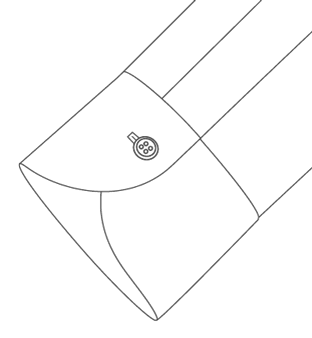 Long One Button Cuff
A slightly longer version of our one button barrel cuff. Fused. Great for for guys with longer arms.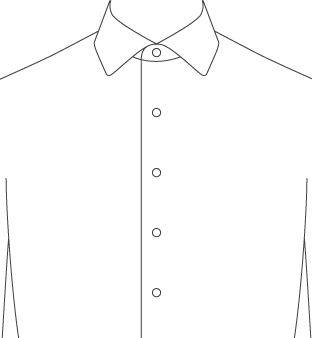 No Placket, No Pocket
The front of the shirt simply folds back on itself for a cleaner yet less structured look.
Buttons

Roma Buttons i

A beautiful off-white faux mother-of-pearl button. Made from a high quality plastic resin. Very durable.

Bottom Hem

Rounded i

A 2" curved front and back shirttail hem with reinforced side seam gussets.
Change any of these shirt details, add a monogram, chest pocket, and more by customizing this shirt.
Fabric Info
Fabric Description
One of our irresistible signature flannels.
A subtle pale grey herringbone in our signature Beacon flannel quality. We worked closely with Canclini Tessile to develop this collection of luxurious Italian flannels, perfecting a soft, rich, brushed 50s 2-ply fabric that's hardy yet comfortable enough to wear indoors. From a distance the herringbone weave is nearly impossible to see, and as you get up close the detail makes it even more intriguing—two different yarn colors achieving beautiful depth and variation. This pale grey is a slightly unexpected way to do the neutral staple color, especially during the colder months of the year. Canclini has been making some of the world's best fabrics just outside of Lake Como, Italy, since 1925, and nobody weaves flannels like this as well as they do. You'll never want to take it off.
Recommended Styling: Go with our Soft President Spread collar, no placket, and Soft Long One Button cuffs for a sleek casual look.
Color & Pattern

Performance
4.89 / 5 Average rating
Recommended by 98%.
"Wrinkles"

Griffin in New York, NY

"Call me old fashioned, but I love simplicity. Better yet, I love comfort and this fabric is certainly that. Great for fall and winter."

Oscar in APO, AE

"Great!"

David in LEXINGTON, SC

"Very comfortable"

Anthony in Lolo, MT

"Great for cooler weather."

Thomas in Edmond, OK

"Very soft feel. Nice clean looking shirt with dressed up casual appearance. Went with no placket, no pocket for a dressier feel, and had it remade with hidden button collar b/c the soft collar laid too wide open. Great for office or going out."

Jamison in GRAND RAPIDS, MI

"Love the fabric as it's easy to wear and maintain. I might have chosen a pattern had I known the look before purchase. This is the only shirt that I have purchased that looked better in a picture than the actual shirt. That being said, I wear it all the time. Very comfortable."

Bill in San Ramon, CA

"Absolutely incredible fabric. Soft, warm and thick, still very versatile due to subtle pattern and probably great with winter tailoring."

Marc in Salem,

"This is a beautiful luxuriant fabric, soft to the touch and very pleasing to the eye."

Wayne in Victoria, BC

"Fabric was surprisingly comfortable. Wish it was a tad bit more wrinkle free."

Nick in REDMOND, WA

"Good shirt, well suited for the tailoring."

John in Roxbury, CT

"perfect cool weather fabric"

Edward in SAINT PAUL, MN

"Nice fabric"

Peter in Tulsa, OK

"The fabric is very soft"

Michael in Pflugerville, TX

"Has a super brushed softness, and feels great against the skin. The weave and solid color make it dressier looking than most flannel shirts."

Robert in DURHAM, NC

"Canclini flannels are the best."

Adam in Scarsdale, NY

"Love it ! So comfortable and warm, and I wear it with a wool bow tie."

Catherine in Warwood, WV

"This shirt is great. The fabric is thick enough to keep you warm, but it also looks nice enough to wear out on the town. Great all around cold weather shirt."

Michael in Huntington Station, NY

"Soft fabric feels great in the cold, probably not so good for hot weather"

Jonathan in Godalming, Surrey

"Love the warmth"

Keith in Cape Elizabeth, ME

"Wonderful product...Great service"

MALCOLM in Hilton Head Island, SC

"Great fall/winter fabric. Different subtle design, very nice!"

Brian in Ho Ho Kus, NJ

"very comfortable fabric and looks great. air dry causes this to be very wrinkled after washing"

William in Short Hills, NJ

↓

Rating Breakdown

Color & Pattern

Performance

No, would not recommend

"Color was a bit from what was pictured and the fabric didn't hold up well as I hoped after the first wash"

Allen in Lewes, DE

"fabric is super soft"

Robert in ATLANTA, GA

"Some of the softest, yet sophisticated flannel I've found."

Dean in Bismarck, ND

"Very soft. Awesome shirtm"

Will in New York, NY

"Bought this as a winter shirt, mainly for home office + online meetings. Super comfy and look good."

Adam in Lublin, Lubelskie

"Soft and comfy without being informal"

Brian in Los Angeles, CA

"Soft and smooth"

Rick in Knoxville, TN

"Who knew flannel could be like this?! This material is so smooth and comfortable. One of my new favorites."

Mike in WILMINGTON, DE

"very high quality"

Ray in Ithaca, NY

"This fabric drapes particularly well. I would recommend a length that looks good untucked."

Murray in Manhattan Beach, CA

"Amazing. So soft. Looks great. A little prone to wrinkles for flannel but not bad compared to most shirts"

Morgan in Seattle, WA

"So soft"

Joe in Atlanta, GA

"Great shirt and fit, super soft / what expected"

Anjelo in New York, NY

"I can't say enough about these Canclini beacon flannels -- or buy enough of them. They're so soft and the perfect weight. And the herringbone texture adds a bit more interest to a solid shirt."

Thomas in NEW ORLEANS, LA

"Great"

Alex in BALTIMORE, MD

"Incredibly soft flannel, amazing winter fabric. One of my favorites this year."

Kevin in Los Angeles, CA

"Beautiful fabric and fit."

Brian in Carmichael, CA

"Nice design and fabric"

Nick in New York, NY

"Good quality. On the heavier side."

Alexander in East Liberty, PA

"It feels great"

Michael in Marblehead, MA

"Much softer than expected."

John in Old Greenwich, CT

"Great shirt; have two in this fabric. Very comfortable."

Marc in Arlington, VA

"Love this fabric. So soft."

Ben in Manchester, MA

"This shirt looks great, especially with the crisp collar and cuffs"

Nate in Santa Cruz, CA

"So soft, and the pale gray is good on the eyes too. And it's warm"

Arthur in Hayward, CA

"A bit of pilling, but a good shirt with nice color and variation."

Barton in Schwenksville, PA

"Amazing fabric, best shirt I own and favorite from PC so far"

Mike in New York, NY

"Soft fabric"

John in Boston, MA

↓

Rating Breakdown

Color & Pattern

Performance

No, would not recommend

"nice but nothing spectacular"

Imran in Pasadena, CA

"Gloriously comfortable and looks great"

Chris in London, London

"Love the soft fell of the fabric"

Todd in Cowan Heights, CA

"Beautiful fabric. Very warm and cozy and can be dressed up for a nice fall or winter outing with a nice tweed sports coat. I am big fan of Canclini flannels."

Thierry in Brooklyn, NY

"Really incredible fabric. Despite how light colored it is, it also is very wrinkle-resistant."

Sam in WASHINGTON, DC

"Hi, this fabric is sort of a greyish beige which is completely fine. Fabric is soft, and Proper Cloth does a good job with the shrinkage allowances. So if your looking for a light grey, this is your guy."

Kweku in YONKERS, NY

"Soft and lightweight, compared to something a bit heavier like an LL Bean flannel. A very nice material. With an undershirt, this will be just right for Winter in Missouri."

Doug in SAINT CHARLES, MO

"Really (really) soft and good weight for cool weather. Color ever so slightly leans to a warmer gray, and with the subtle herringbone pattern, makes this shirt a winner. Ideal to wear with color t-shirt under it."

Todd in Baltimore, MD

"Perfect for what I wanted - a warm flannel shirt to use in lieu of a dress shirt for daily wear."

Alex in Constitution Hill, NSW

"Great light colored flannel. Herringbone adds a bit of texture."

Keisuke in BROOKLYN, NY

"Comfortable. Great color."

C in Sewickley, PA

"Luxurious and cozy. All the Beacon Flannels I own are so insanely soft, and each pattern is tasteful and understated for an elevated nonchalance."

Jacob in Waban, MA

"Great color"

John in Frankfurt, Hessen

"Fantastic fabric, warm, soft and drapes well."

Peter in Killara, NSW

"Very nice color and soft fabric. Great tucked or untucked."

Lawrence in Forest Hills, NY

"wonderfully soft flannel, visually interesting at distance and up close, the softness of the fabric means that on my "soft collar" option it can sometimes flop flat, so collar stays or a more structure collar might be useful if youre wearing this primarily professionally"

Avi in Brooklyn, NY

"Excellent. Just the right amount of herringbone, great neutral color, extremely soft, and doesn't get overly wrinkled."

William in Wyoming, OH

"amazingly soft and beautiful - maybe a bit fragile but a great fabric"

Albert in PHILADELPHIA, PA

"Very comfortable flannel!"

Carson in PITTSBURGH, PA

"Very soft fabric. No too thick or too thin. The houndstooth pattern is a nice subtle look."

Brian in Burien, WA

"Herringbone shirt? YES! This is SO SO SO soft. I would sleep in a blanket made from this material."

Will in Silver Spring, MD

"Great shirt."

Chester in HUNTINGTON BEACH, CA

"Good"

darius in London, England

"Quality Fabric and amazing customer service!"

Sunil in ATLANTA, GA

"I can't believe what a soft hand this fabric has! It's a joy to wear and it moves with me during outdoors activities. Please provide this fabric in more colors next fall!!"

Gregory in Stanardsville, VA

"Beautiful color"

Rahmi in San Bruno, CA

"Luxurious feel and color. The flannel is a perfect weight for stand alone and wearing with a sport coat. The color is a very subtle shade of gray. I get a lot of looks with this shirt that suggest - "where did you get that shirt" ? Another Proper Cloth fabric that is unique to Proper Cloth. Truly outstanding …and luxurious feel and fit."

Michael in Fairfax Station, VA

"Soft, refined fabric that is a pleasure to wear."

Glen in Scarsdale, NY

"Soft and warm yet thin enough to wear under a tailored sport coat yet substantial enough to style it without a front placket."

James in Goreville, IL

"Very soft fabric. It tends to stretch a bit if laundered."

Edwin in Nashville, TN

"Would highly recommend this fabric to anyone looking for a flannel that is both soft and durable."

Alexandr in Frankfurt am Main,

"I was in contact with the propercloth support to clarify the color of the fabric. Was asking if it is grey or more to the beige. Support told me it is more to the grey but i would argue its more to the beige. It has a brownish shade. Still looks nice but i was hoping more for a grey color. The fabric itself is unbelie…vably soft and feels perfect on the skin. I think it's the perfect shirt for the winter months. Not too thick but should keep you warm."

Robert in Zurich,

"The soft hand of this light grey herringbone fabric drapes beautifully and makes me keep finding more reasons to wear it. It's cozy and comfortable in the fall and winter, and the subtle herringbone pattern adds just enough interest as you get closer to it, while it seems like a simple light grey from further away. I…t's also the perfect light grey to complement an all grey, tonal ensemble that encompasses the full grey spectrum from light, to mid-, to charcoal grey."

Paul in Jamesville, NY

"Soft, robust flannel. I have a darker gray of the same and this one is at least as good."

Scott in TULSA, OK

"I received this shirt less than a week ago and I've already worn it twice. I love this look and the feel. This is exactly what I was looking for."

Jeffrey in Toronto, ON

"Great quality. Recommend."

Omar in LAKEWOOD, CA

"Love this shirt"

Derek in Grand Rapids, MI

"Really nice texture and weave - and great color that you don't see often with this type of fabric."

Mike in Raleigh, NC

"Great looking fabric and pattern, extremely soft"

Larry in Baltimore, MD

"It's a bit early for me to give complete review, but I find it very comfortable."

Mark in Windsor, CO

"Superb flannel. Very soft and smooth. Light weight yet very warm. Rich looking."

Anthony in SANTA FE, NM

"Herringbone pattern is quite subtle on this light color. Has a nice soft feel."

Raymond in Brooklyn, NY

"This fabric is super soft and warm. I will purchase more of these."

Chad in Greenville, SC

"Love it. Very soft."

Erik in Carlsbad, CA
FAQs
How do I get started?

First, welcome to Proper Cloth. We specialize in custom dress shirts, suits, jackets and pants.

The first step would be to create a size using our Smart Size Quiz. We'll use your answers and data from thousands of satisfied customers to generate custom dress shirt sizes in your account.

To order, you can browse our gallery of curated, pre-styled options and purchase them, made to order in your custom size (and style, just click 'Customize' to modify).

Or

You can use our Design-A-Shirt tool to create a custom designed shirt from scratch, selecting the fabric and all style details (collar, pocket, buttons, etc), before applying your custom size! We highly recommend only getting one shirt to start so we can lock down the Perfect Fit (Guaranteed!).
How long does it take to have a custom shirt made?

Standard finish, casual wash, and non-iron shirts generally take 12 to 14 days to produce and deliver. In all cases, the promised delivery date range at checkout should be accurate (if not slightly conservative). Click here to see our typical delivery times based on product.

Orders including shirts with any style of Mother of Pearl buttons must undergo special Fish and Wildlife inspections that may cause delays. For this reason, the expected delivery date range will be extended by an additional 14 days.
Can I change the collar or cuff style? Can I add a pocket? Short sleeves? etc.

As a made-to-measure shirtmaker, we offer a wide variety of style features. Proper Cloth shirts can be styled with any of our 30+ different collar styles, 12 different cuff styles, and one of our 9 different pocket options can absolutely be added.

Just click the 'Customize' button next to any of our pre-designed, photographed shirts to edit the design however you wish!

Short Sleeve shirts can be ordered by specifying as such under the Cuff/Sleeve section of the Design-A-Shirt tool.
Do you make shirts that can be worn untucked?
How do I order a short sleeve shirt?
Do you offer rush delivery?

Rush delivery is not available for custom made products. With ready-to-wear and stocked products, we have a little more flexibility.
Still have a question? Get in touch
Ready to create your custom shirt size?
Answer 10 easy questions about your body and fit preference to create a custom size.
Our Perfect Fit Guarantee
If you're not entirely happy with the fit of your custom shirt (or anything else about the shirt) you can return it to us for a complimentary remake in a new size or style. We excel at making remakes quick and hassle-free. If remaking the shirt doesn't suit you, you can also return the shirt for a full refund.