Albiate Washed Denim Western Shirt
$160
Select Shirt Size
Collar
i
Don't worry about shrinkage — we'll account for that automatically based on fabric choice. You can fine-tune your collar size down to 0.1" or adjust any of the 16 other customizable size parameters when you create a custom size.
Sleeve
i
Sleeve length is measured from the center back to the edge of the shoulder and down to the end of the cuff. Fine-tune your sleeve length down to 0.1" or adjust any of the 16 other customizable size parameters when you create a custom size.
Fit
i
Slim Fit will be nicely fitted, yet comfortable. Super Slim Fit is for those that prefer a particularly trim fit and are not bothered by slight tightness or limited range of motion. Classic Fit is a more generous, roomy fit that won't hug the body closely.
Shirt Style Details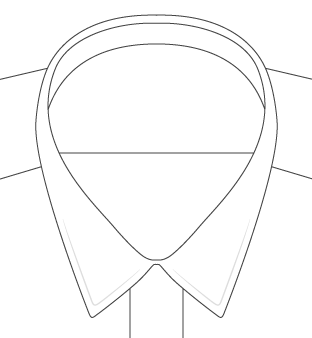 Soft Point Collar
A timeless point collar in a soft, unfused construction. Perfect for no-nonsense casual shirts.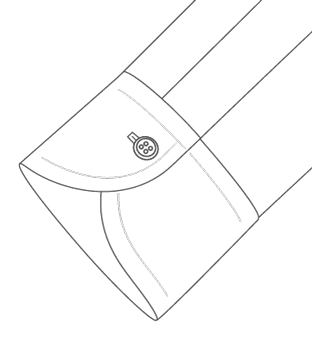 Soft Long One Button Cuff
The same shape as our long one button barrel, but without the stiff fusing. Soft, comfortable, and a good match for casual style shirts.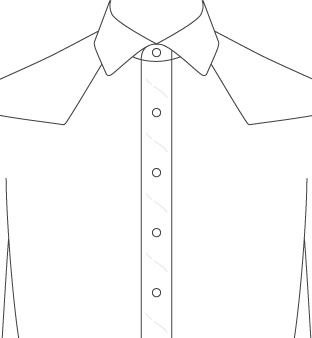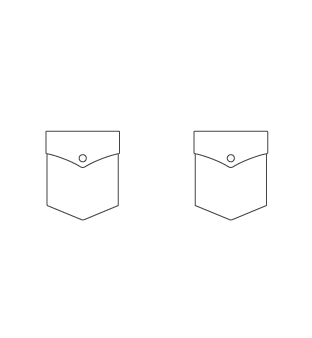 Western Front, Western Flap Pockets
Curved front yoke. Comes with soft front placket. Combine with Western back yoke and snap buttons for a true western shirt.
Buttons

Snap Buttons i

A beautiful off-white snap button. Slight color variation that replicates the look of vintage bone buttons. Perfect for a western shirt.

Bottom Hem

Rounded i

A 2" curved front and back shirttail hem with reinforced side seam gussets.
Change any of these shirt details, add a monogram, and more by customizing this shirt.
Fabric Info
Fabric Description
A true Western shirt fabric if there ever was one.
This hardy denim twill uses special slub yarns in both the warp and weft for a perfectly textured look. It's made with a 20/1 x 20/1 twill and is sure to last a lifetime thanks to its dense weave and quality construction. After months of testing with our factory, we finally landed on the perfect heavy bleach wash to achieve this beautiful light blue.
From sourcing the perfect denim from a 185-year-old mill in Italy to testing washes with our factory for months on end, we labor over every detail of our washed indigo shirts. Each of them starts out as a plain or textured weave fabric that's been dyed heavily with indigo. After being cut and sewn, the shirts are then garment washed using either a light enzyme, soda, or bleaching process. It's this process that gives each shirt its beautiful color and unique fading around the seams. While garment washed indigo and denim shirts are a popular product in the ready-to-wear market, they haven't previously been available in a custom fit or design due to the bulk production required for the washing process. We've worked closely with our suppliers to bring you the first truly custom garment washed indigo and denim shirts on the market. Premium, carefully crafted shirts, made to your exact specifications. Learn more about our washed indigo and denim shirts here.
Recommended Styling: Try this one with our Soft Franklin Spread collar, Western front, Western Flap pockets, and Snap buttons for a classic Western look. Note that, due to the special nature of the garment washing process, this fabric can only be made using soft, unfused collars, cuffs, and fronts/plackets.
Color & Pattern

Performance
4.81 / 5 Average rating
Recommended by 96%.
"Super luxe"

Matt in Roslyn Heights, NY

"A truly nice denim fabric that instantly feel like your favorite shirt."

Nikolaj in Kaufungen, Hessen

"I like the fabric—sturdy & soft."

William in Palos Verdes Estates, CA

"Very nice, good weight."

Joseph in Green Mountain, CO

"Great casual weekend shirt with jeans and boots."

Mark in MASCOT, NSW

"The Albiate Washed Indigo Slub Denim is amazing. Soft yet slubby, beautifully faded. Goes great with raw selvedge indigo jeans, and the color differential avoids the "Canadian tuxedo" effect."

Peter in New York, NY

"Awesome! Only thing that would make it better would be a little more stretch."

Jordan in Dayton, OH

"Like the fabric. Met my expectations on all dimensions. However, I didn't get the fit right so I don't wear it as much."

Donghoon in Bellevue, WA

"Great Fabric."

Johann in Doral, FL

"Good fabric"

Sahil in Brampton, ON

"Classic light wash denim. Great casual weekend shirt."

Jeremy in SAN FRANCISCO, CA

"Love this shirt"

Pat in BOULDER, CO

"Awesome shirt, has held up so well over the years."

James in Reynoldsburg, OH

"Nice fabric. Wears well."

Gene in SAGINAW, MI

"Feels fantastic and broken in right off the bat. Nice weight for all but the warmest days, and the perfect colour to wear with absolutely anything."

Rob in Edmonton, AB

"Ideal soft chambray"

Matthew in Moorestown, NJ

"The perfect balance of color and texture when you are looking for a denim with a patina look that doesn't look worn out."

Jonathan in MIDLAND, TX

"Strange women touch my chest uninvited. I don't mind a bit."

Dean in San Miguel de Allende, GTO

"It's soft, yet rugged!"

Steven in Cottonwood Heights, UT

"It is excellent- casual look and rich feel"

Clarence J. in Toronto, ON

"heavier weight than expected. true country shirt. nice under blazer."

terry in LAFAYETTE, LA

"I was hoping that the denim would have been a bit lighter in color. If You are looking for a "heavy" denim fabric, such as you might find in a jean work shirt, this probably isn't the shirt for you. However for an incredibly soft and 'dressier' denim look, this fabric can't be beaten ! I never knew d…enim could be so comfortable."

Kevin in SAINT LOUIS, MO

"Appealing subtle variations in the fabric elevate this one above others. You can find denim shirts at other sites, but where else can you get one that's cut exactly to your size and specifications?"

Scott in SILVER SPRING, MD

"Classic denim shirt, you can dress it up with a sport coat, go casual with a pair of chinos or even sport it as an over-shirt."

Woodrow in Denver, CO

"Ordering more colors"

inderjit in Princeton, NJ

"Perfect for fall."

Richard in New York, NY

"Beautiful light indigo denim looks great with western yoke, western pockets, and white snap buttons"

Trone in Silver Spring, MD

"Lovely coarse texture"

Jason in Brisbane, Milton

"Best chambray shirt I've ever purchased."

TUAN in PLANT CITY, FL

"The fabric is soft yet rustic looking. Very nice."

Victor in Coconut Grove, FL

"Perfect"

Mike in Anchorage, AK

"This fabric is soft, mid-weight and the nicest color blue. It made a simple denim shirt something special."

Ken in Morrisville, NC

"Wrinkled at the bottom more than I'd like, but that could be my fault for laundering it wrong, or maybe that's just what denim does. Not a big deal really"

Patrick in NEW ORLEANS, LA

"Very nice"

Michael in DALLAS, TX

"I love the weight of this denim shirt."

Chris in THOUSAND OAKS, CA

"Good quality denim."

William in Richmond, VA

"Like it. Just heavy enough too be comfortable, but not too heavy to be hot."

Richard in Twin Falls, ID

"Denim, but soft and broken in."

Darryl in West Somerville, MA

"Really like this shirt. Highly recommend"

Joseph in Frisco, TX

"Could be one of my favorites. Beautiful drape"

Guido in Dunmore, PA

"A little brighter in person without being shiny, really nice looking!"

Beau in Piedmont, CA

"Very cool wearing"

Imran in WASHINGTON, DC

"This fabric is very hefty but is very soft and comfortable. Also great wrinkle resistance."

Joel in ANDERSON, SC

"Love the style and fabric."

Ken in LITTLETON, CO

"Didn't receive this shirt but instead a credit being told the fabric was out of stock."

Michael in Evanston, IL

"This is some of the best denim shirting fabric I've ever handled. It's substantial but soft and nice as and slubby."

Steven in Brighton, MI

"Good overall shirt fabric. Performs as described."

Daniel in Dallas, TX

"Very good"

John in Nantucket, MA

"Fantastic look and feels great!"

Eric in Minneapolis, MN

"Get this if you are looking for a thicker denim shirt. Very soft material that holds its shape. Better for fall and winter."

Mark in La Jolla, CA

"Great material, not too thick, not too thin, but super soft even before the first wash. I got it in a Western style with a squared hem and it looks great tucked or untucked. This is my new favorite shirt!"

Armando in BERKELEY, CA

"Nice lightweight denim. Perfect for a Western Shirt."

Rob in Dallas, TX

"Great quality."

Jason in ESSENDON, VIC

"Pretty solid, but fit of the shirt was a bit off so not my fave."

Devir in Lawrence, NY

"Been trying to find the perfect shade of denim for a while. This one hits the mark. Perfection."

Brandon in Birmingham, AL

"Perfect fabric for a Western Shirt."

Scott in Coburg, Victoria

"Nice, lightweight denim with great texture. A classic look, and very wearable."

Aaron in Tucson, AZ

"Simply awesome"

Phillip in Dallas, TX

"one of the best fabrics i've had a proper cloth shirt made from"

Joseph in SAN FRANCISCO, CA

"soft, subdued. a keeper"

Joseph in ALBUQUERQUE, NM

"Very classic but comfortable denim for a western shirt"

Gareth in LONDON, LONDON

"Perfect for a Western."

Isaac in MINNEAPOLIS, MN

"After a first wash and iron, this shirt felt great to wear, like an old pair of jeans. I love the little color variations, which give it a broken-in look. With white snaps and Western cut, it's one of my new favorite shirts."

Gary in Norwood, NJ

"Excellent, rugged washed denim."

Graham in Corbin, KY

"Soft but feels durable."

Amanda in Tucson, AZ

"It was soft"

Kevin in Atlanta, GA

"not exactly as expected from web site. Like quite a lot."

charles in New York, NY

"Not too crazy about the slub. Looks good in photos but just looks worn out in real life. Soft and wearable though"

Arthur in Hayward, CA

"Hearty denim but wears light and comfortable. Has a great worn in look, can't go wrong for light denim."

Anthony in Coral Gables, FL

"Nice medium weight soft denim cloth, I would like one in a heavier weight denim cloth in addition to this one."

David in ROCHESTER, NY

"Don't know"

Ric in Middleton, WI

"Perfect"

Arthur in San Marino, CA

"Great fabric, I love the look and feel."

Lawrence in Oakton, VA

"I ordered this in a classic western pattern with snap buttons. After several washings, the fading and feel is perfect -- now my favorite casual shirt."

David in BOISE, ID

"Absolutely beautiful shirt - my first washed indigo from PC and will definitely order again!"

William in Chino Hills, CA

"Lighter than I expected, in both weight and color, but beautiful texture and variation in color. In cold wash and a little tumble drying, has not really shrunk. Looks great the more in breaks in."

Henry in Somerville, MA

"Midweight soft semi structured fabric. Hang dry. Throw in the dryer after for 5 minutes to release any wrinkles."

Carter in CHICAGO, IL

"Lots of compliments on this shirt and fabric. It has so much character right from the start, and will only improve with age."

Dennis in Round Rock, TX

"Great for a western style shirt. Amazing depth of colour. Soft to boot!"

Lindsay in Calgary, AB

"There are better options on site, but still a great fabric"

Andrew in NASHVILLE, TN

"worn in, favorite shirt feel"

Michael in Falls Church, VA

"Good"

sung in Century City, CA

"Great denim shirt! Excellent quality."

Dale in Abbotsford, BC

"wonderful"

MALCOLM in Hilton Head Island, SC

"This is one of my favorites! The pictures and Proper Cloth's description of the fabric are spot-on."

Andrew in Newark, NY

"Exactly what you want in a washed denim, vintage look and feel, will be wearing this one for years to come"

Kevin in Far Hills, NJ

"This shirt has become an instant favorite. Get it with snap buttons!"

Alexander in SACRAMENTO, CA

"The best."

Sarat in Sugar Land, TX

"Nice lightweight denim. The wash makes it special."

Asher in Brooklyn, NY

"This is my second denim shirt from PC, and they get even better over time."

Ryan in Hoboken, NJ

"This is a soft but durable fabric"

Christopher in FORT WAYNE, IN

"Excellent fabric!! Very soft and comfortable. Well worth the price!!"

Cesare in Burnaby, BC

"Killer texture and comfort right out of the box. Fabric gets better with time."

Edward in AUSTIN, TX

"This one was not delivered."

TJ in Dallas, TX

"One of my favorite denim shirts."

Laurent in Hollywood, CA

"awesome"

John in San Antonio, TX

"Color looks slightly lighter than I'd expected. Denim is on the thinner side, but somewhat less soft than I was hoping. Perhaps with further washing it will soften up."

Martin in Dalkey, Dublin

"great color"

Chintesh in Winnetka, CA

"Really great weight for all year or 3 season wear. Might suggest a tad darker to allow for fading."

Jonathan in ARLINGTON, VA

"Good quality overall"

Roger in Sonoma, CA
FAQs
How do I get started?

First, welcome to Proper Cloth. We specialize in custom dress shirts, suits, jackets and pants.

The first step would be to create a size using our Smart Size Quiz. We'll use your answers and data from thousands of satisfied customers to generate custom dress shirt sizes in your account.

To order, you can browse our gallery of curated, pre-styled options and purchase them, made to order in your custom size (and style, just click 'Customize' to modify).

Or

You can use our Design-A-Shirt tool to create a custom designed shirt from scratch, selecting the fabric and all style details (collar, pocket, buttons, etc), before applying your custom size! We highly recommend only getting one shirt to start so we can lock down the Perfect Fit (Guaranteed!).
How long does it take to have a custom shirt made?

Standard finish, casual wash, and non-iron shirts generally take 12 to 14 days to produce and deliver. In all cases, the promised delivery date range at checkout should be accurate (if not slightly conservative). Click here to see our typical delivery times based on product.

Orders including shirts with any style of Mother of Pearl buttons must undergo special Fish and Wildlife inspections that may cause delays. For this reason, the expected delivery date range will be extended by an additional 14 days.
Can I change the collar or cuff style? Can I add a pocket? Short sleeves? etc.

As a made-to-measure shirtmaker, we offer a wide variety of style features. Proper Cloth shirts can be styled with any of our 30+ different collar styles, 12 different cuff styles, and one of our 9 different pocket options can absolutely be added.

Just click the 'Customize' button next to any of our pre-designed, photographed shirts to edit the design however you wish!

Short Sleeve shirts can be ordered by specifying as such under the Cuff/Sleeve section of the Design-A-Shirt tool.
Do you make shirts that can be worn untucked?
How do I order a short sleeve shirt?
Do you offer rush delivery?

Rush delivery is not available for custom made products. With ready-to-wear and stocked products, we have a little more flexibility.
Still have a question? Get in touch or start a chat
Ready to create your custom shirt size?
Answer 10 easy questions about your body and fit preference to create a custom size.
Our Perfect Fit Guarantee
If you're not entirely happy with the fit of your custom shirt (or anything else about the shirt) you can return it to us for a complimentary remake in a new size or style. We excel at making remakes quick and hassle-free. If remaking the shirt doesn't suit you, you can also return the shirt for a full refund.