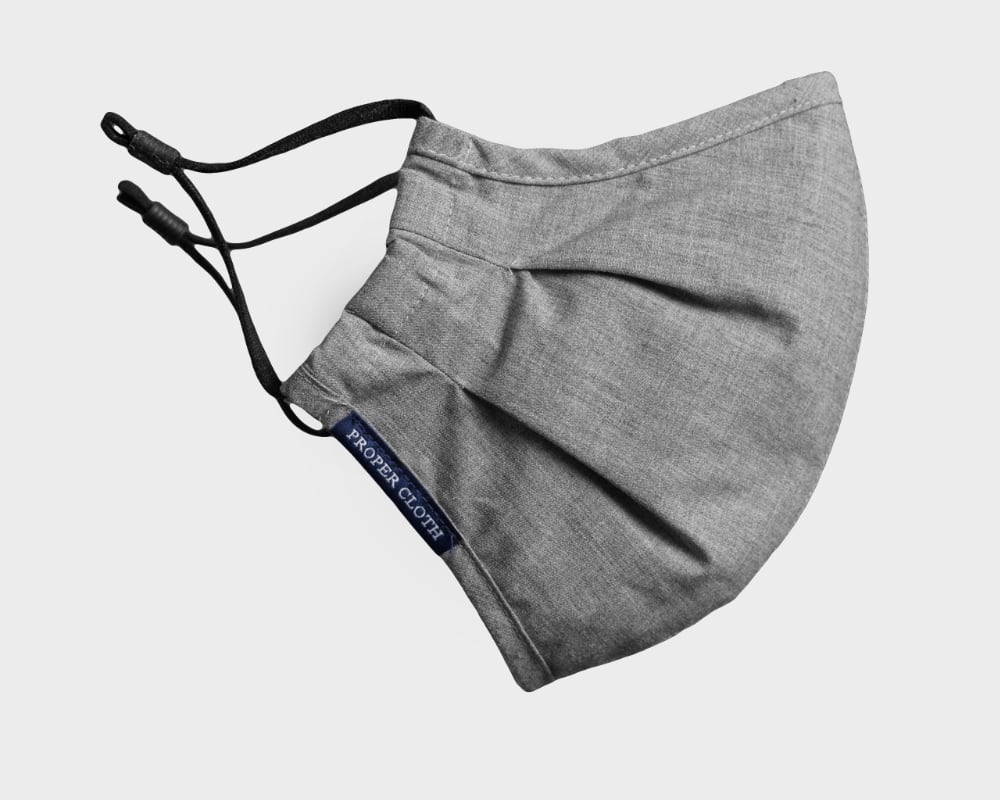 Our signature 5-layer masks are back and better than ever. Advanced protection, fine-tuned fit, and all-day comfort. One mask donated for every mask sold.
Shop Masks
Fall 21 Collection
Iceland
A new collection defined by refined, versatile pieces, in tones inspired by the country's breathtaking landscape.
View Lookbook
"The website gave me a clear idea what I was getting and I've been wearing them since I got the package, a few days early. I'm using a mask bracket under the mask and that's nice, …"
6 minutes ago from Bothell, WA
"Pleasant experience"
6 minutes ago from Norwalk, CT
"Easy to find and order masks that go over the head, not the ears. Professional, hardy, and comfortable. I love them and will buy more when new colors or patterns are produced!"
28 minutes ago from Chicago, IL
"Love the mask, hate the little branding tag. I might see if I or my tailor can pull it off. I know advertising is important to companies trying to get their name out...I just don…"
29 minutes ago from Highland, CA
"I had a question and it was answered right away. The mask was so well made. It gave total coverage for my Husbands face. Also the material was sturdy and comfortable. It was the …"
41 minutes ago from San Diego, CA
"Fantastic, as always. Wouldn't go anywhere else for a shirt now, and am thinking about proper cloth trousers next."
1 hour ago from Nottingham, Nottinghamshire
"You could get a dress shirt and have it tailored, but why not buy one made to measure from the comfort of your couch?"
"One of the most successful made-to-measure e-commerce sites there is – attribute that to tasteful fabrics, fast delivery times, and an easy shopping experience"
"Proper Cloth has become a go-to source for made-to-measure shirts for even the most discerning menswear customer."
"Proper Cloth creates a custom pattern for every customer and lets him choose from a multitude of collars, cuffs, pockets and more"
"There's just something about wearing a shirt that was made just for you that feels above and beyond even the nicest off-the-rack shirting (in my humble opinion)"
Men's Journal

Esquire

GQ

The New York Times

Details
For custom-made garments, it doesn't get much faster than this.

If it's not a perfect fit, we'll alter or remake your first shirt, jacket, or trousers for free — guaranteed.

Call, chat, or email for personal assistance from the best in the business.