The Formalwear Guide
By Proper Cloth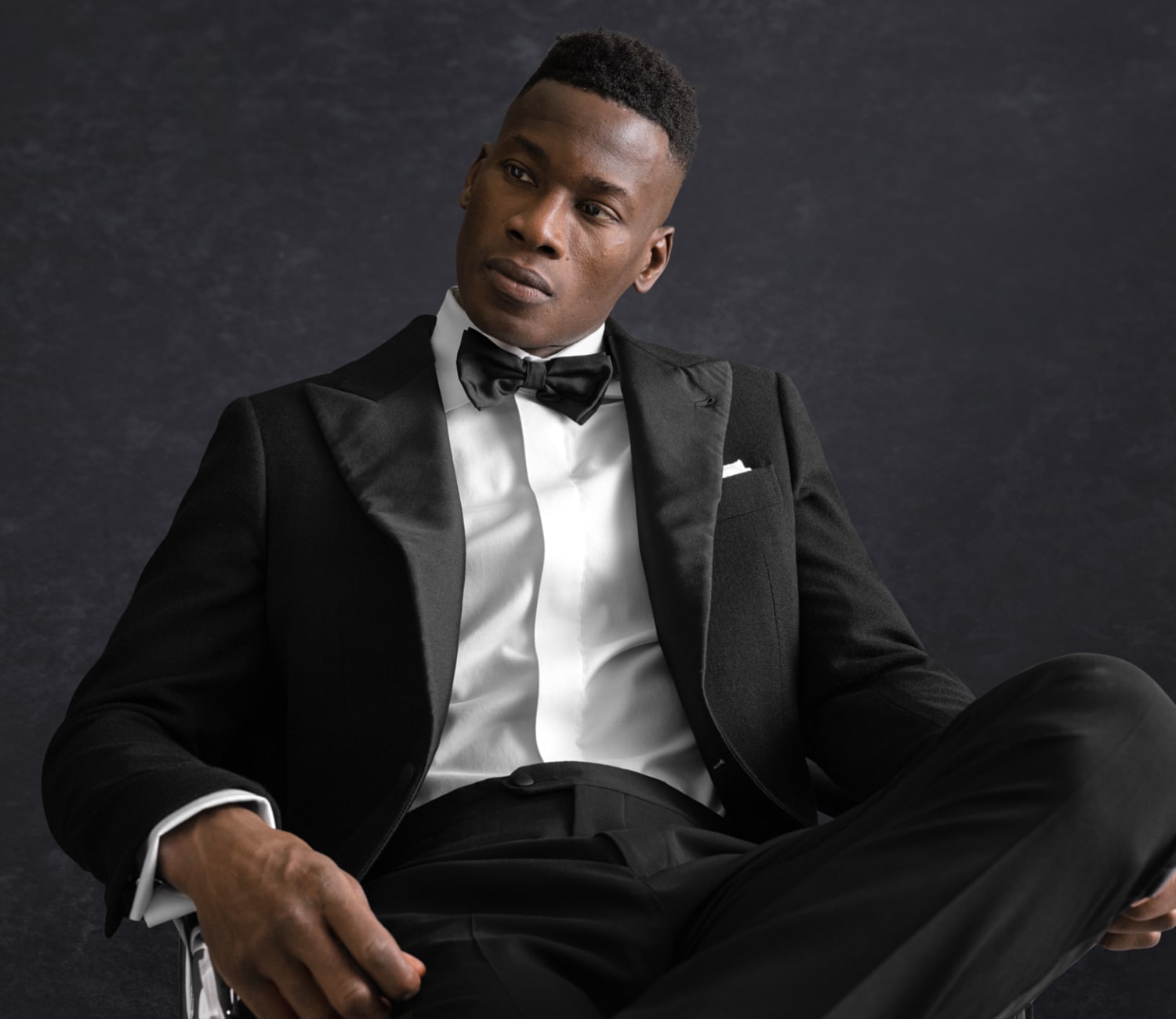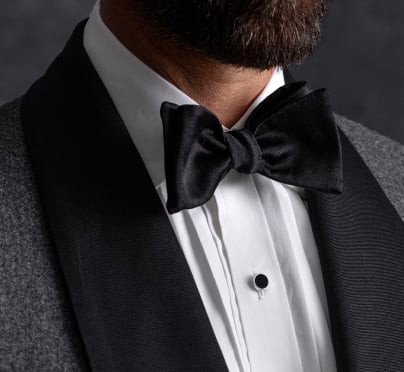 Our guide to nailing the look at your next your black tie event. From front to tuxedo fabric to collar style, we break down the details to help you look your best in black tie.
Chapter 01
The Tuxedo
*

It's the centerpiece of your formal look. A perfect-fitting tuxedo sets the stage for sartorial success.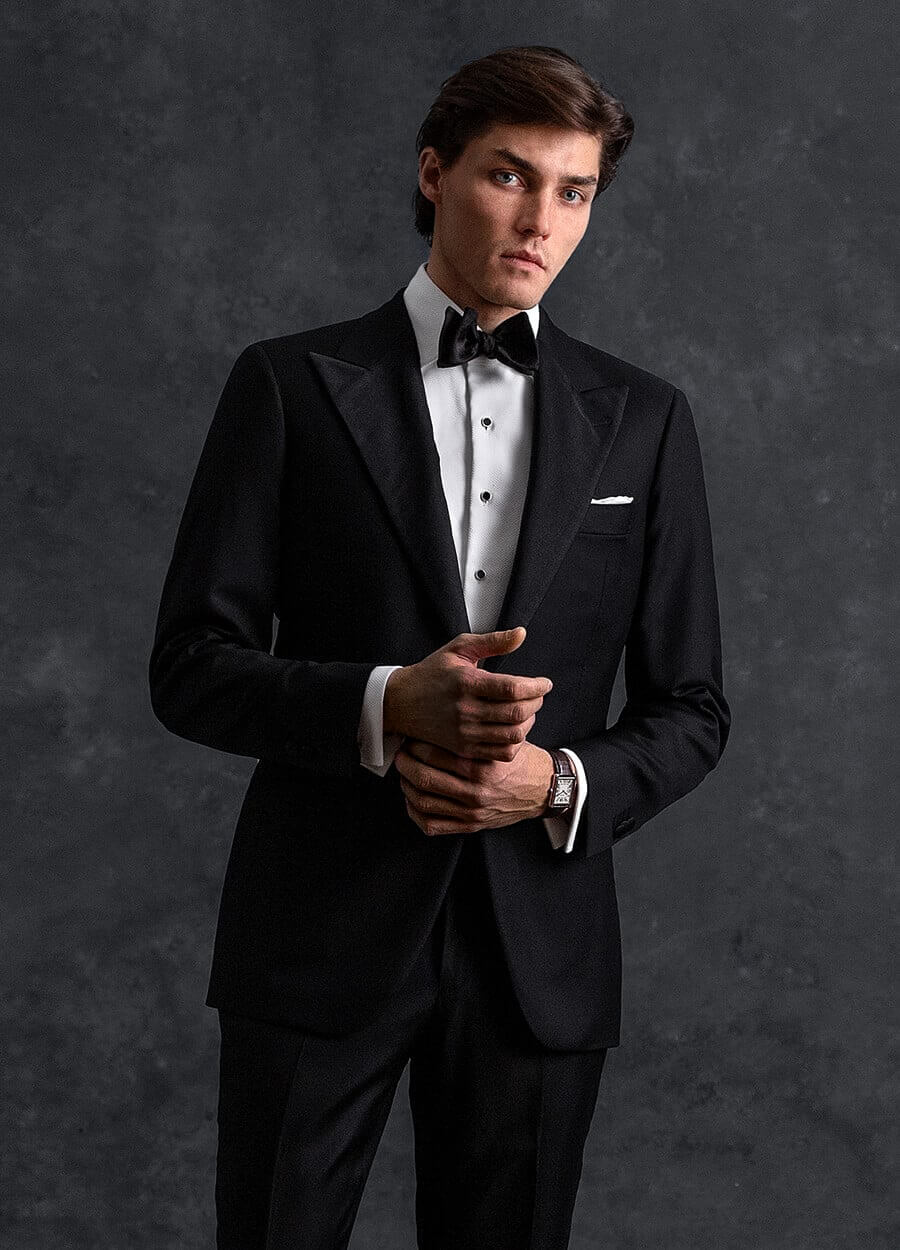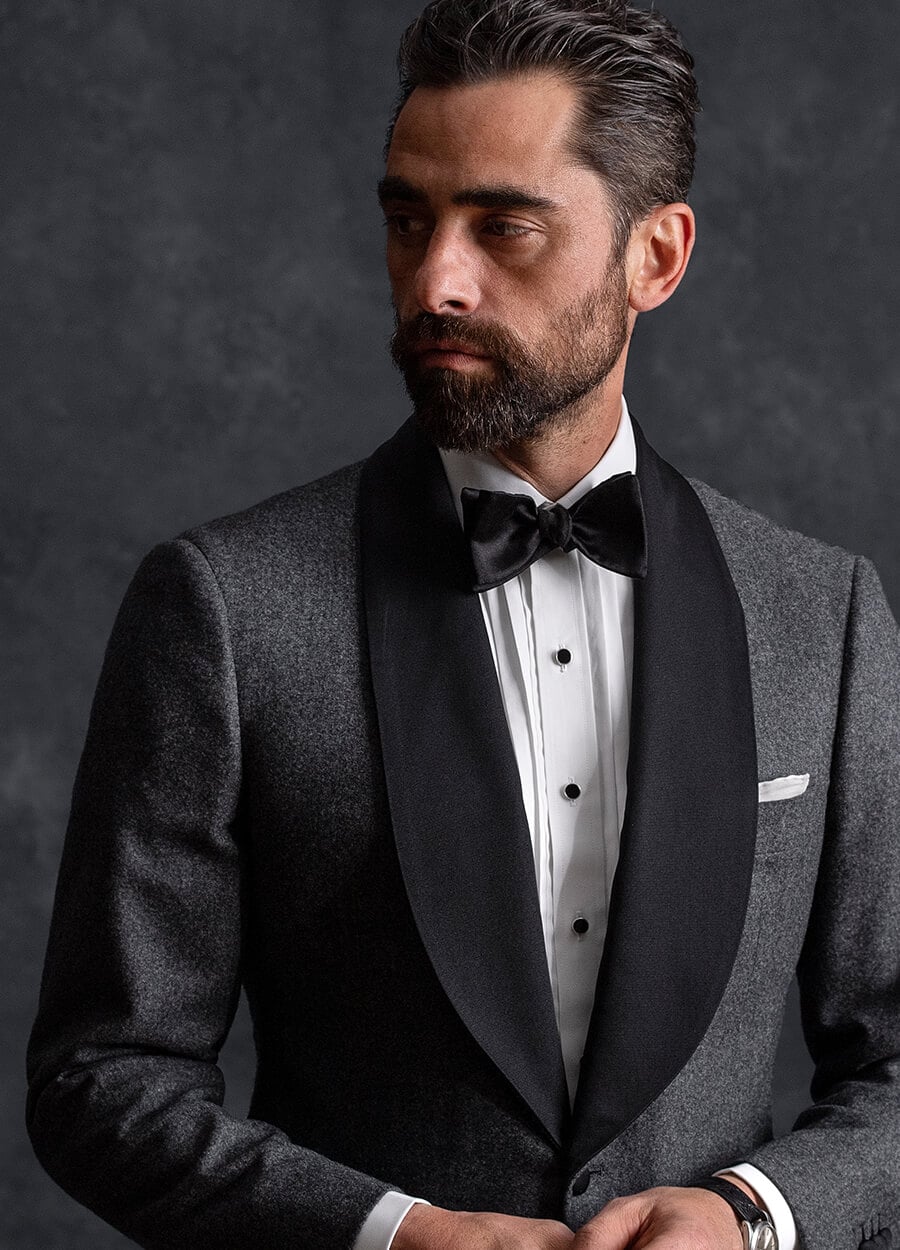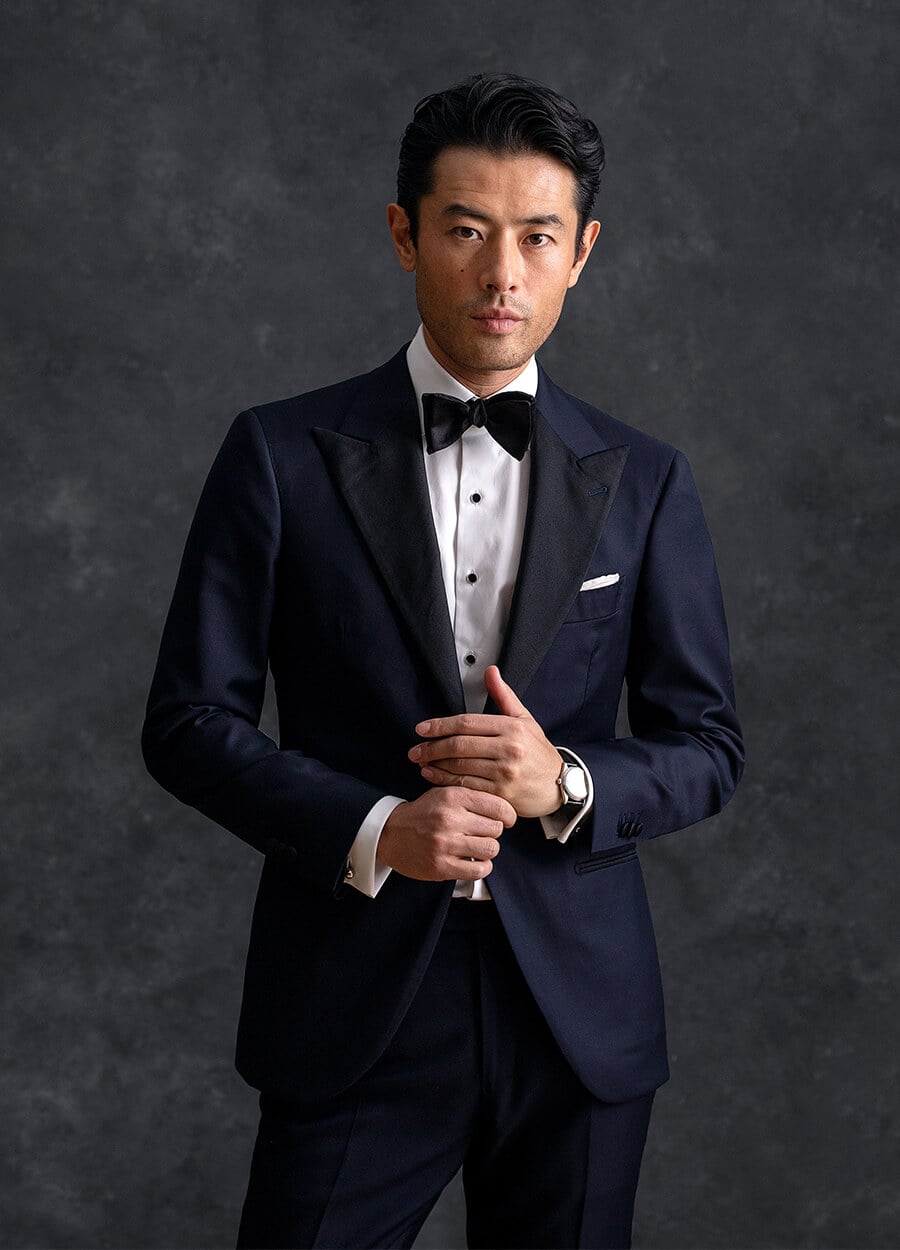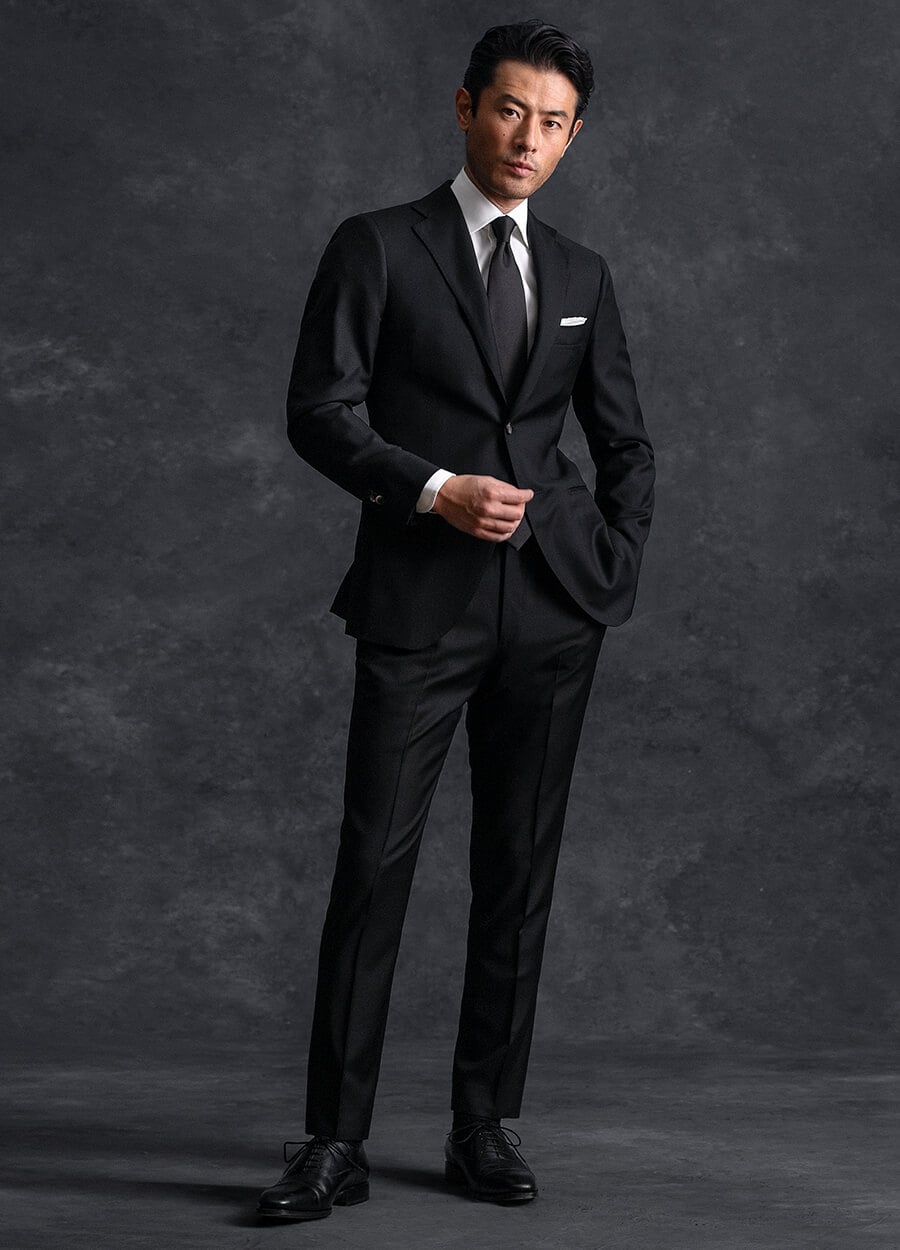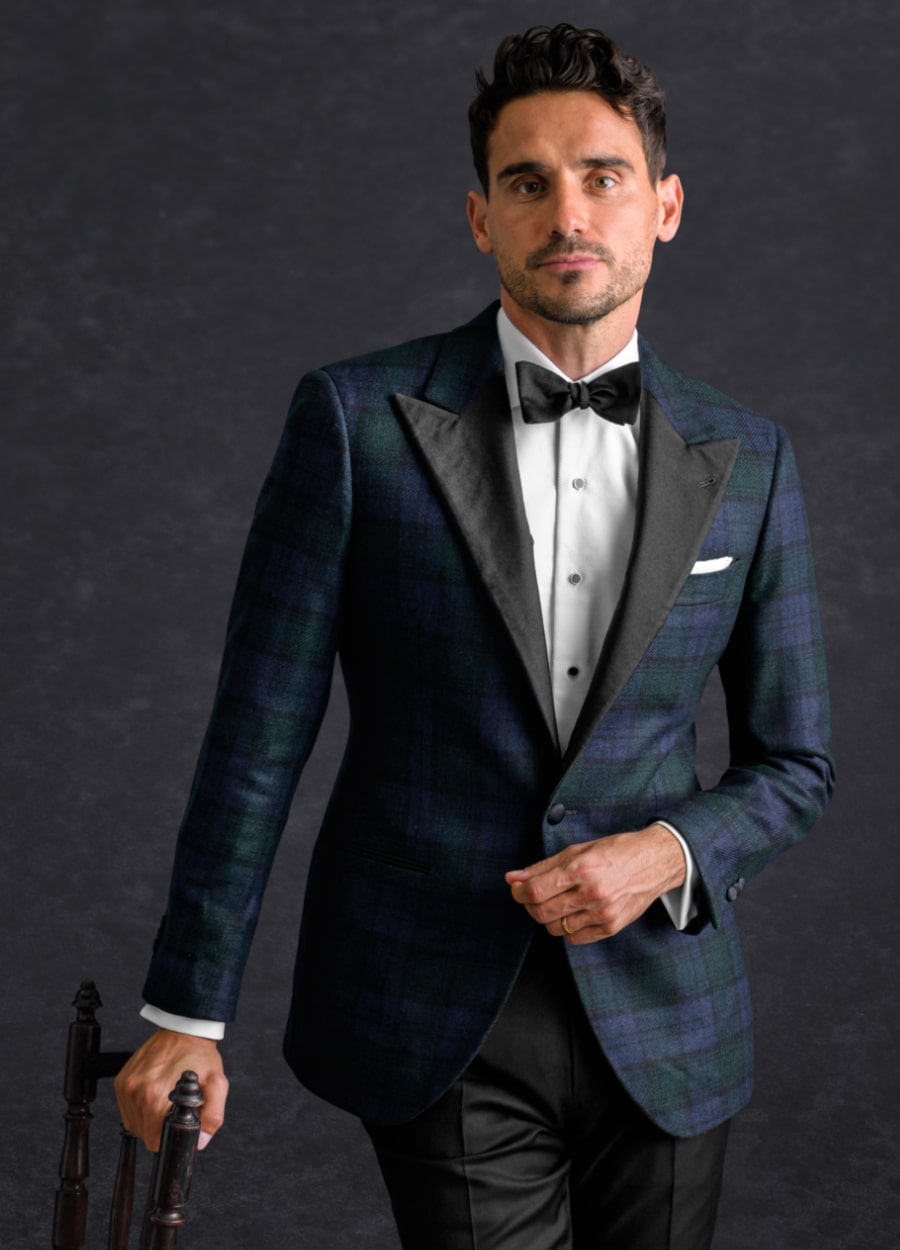 Tux / Details To Consider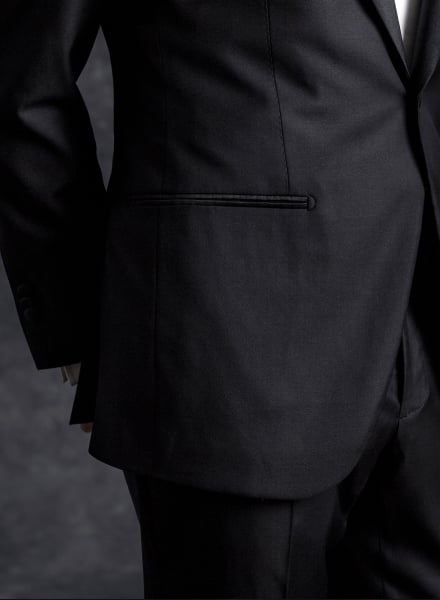 • Jacket Pockets — Jetted pockets are your go-to here. They're no-frills and the most formal option.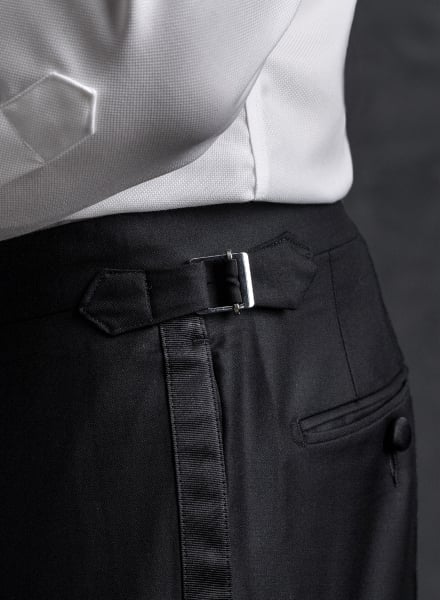 • Belt Loops vs Side adjusters — Avoid belts whenever possible with black tie. Side adjusters are your best friend and will give your look a cleaner, dressier vibe.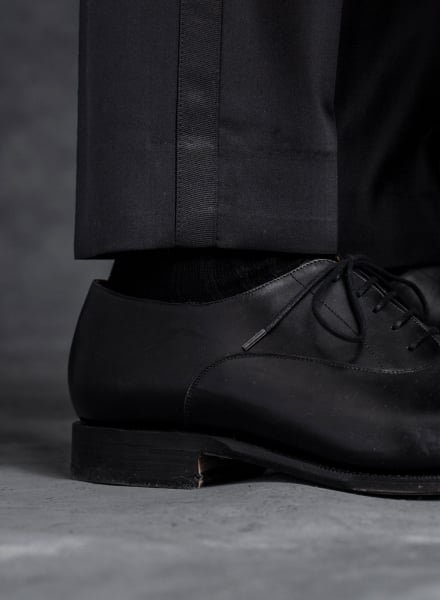 • The Plain Hem — Cuffs are for more casual trousers. When it comes to black tie, the clean lines of a plain hem make a huge impact.
Chapter 02
The Shirt
*

It's the most expressive piece in formalwear. From collar to front to fabric, we'll break down all of the essential details to consider when choosing your tuxedo shirt.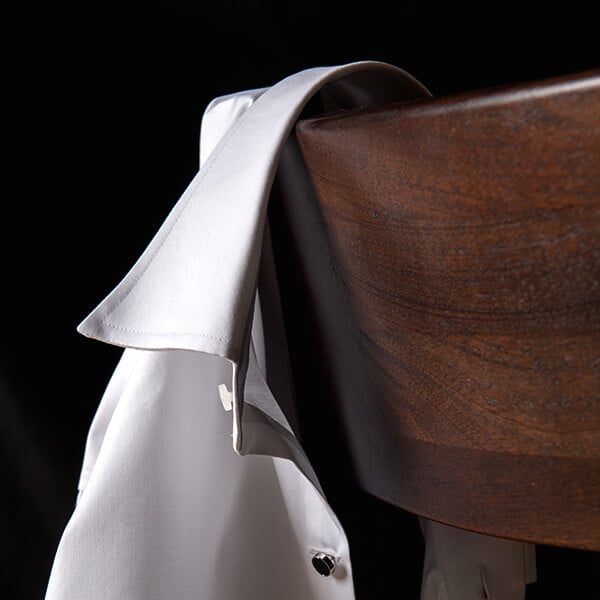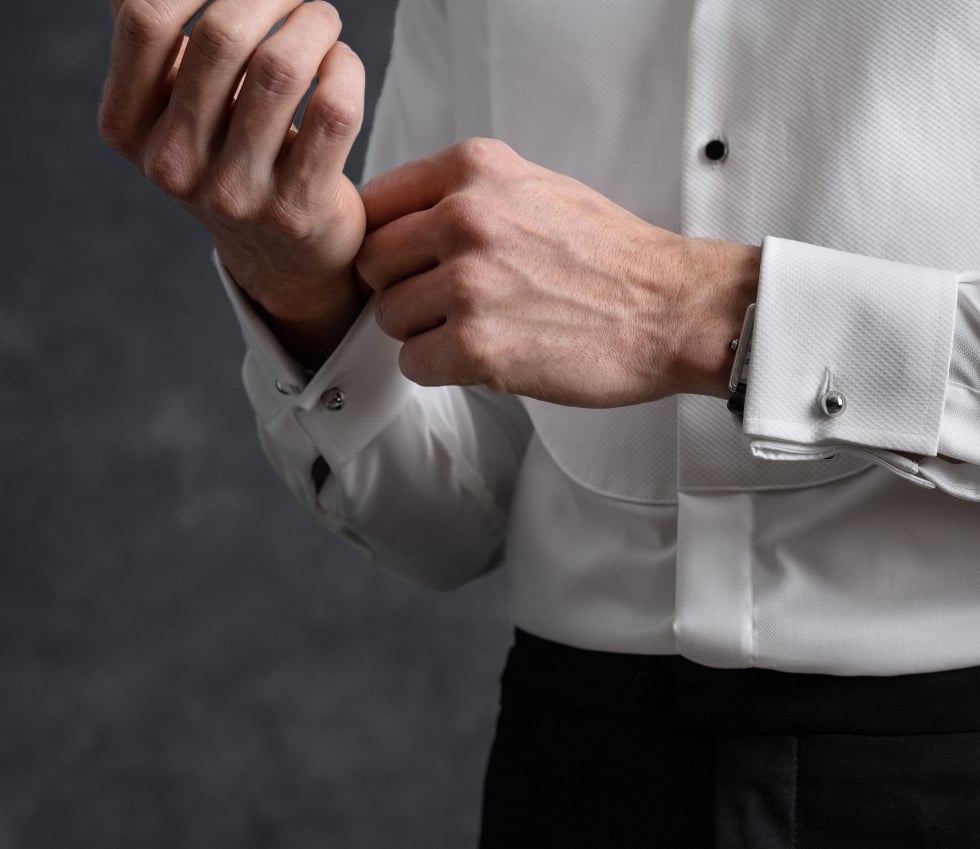 Piqué Bib
The most formal choice for a tuxedo shirt. The piqué bib lays flat underneath a jacket, creating an impressively clean look. Our bib, made from a luxurious Thomas Mason Marcella piqué fabric, is absolutely perfect.
Shop Piqué →
Pleated Bib
A traditional tuxedo shirt style that looks fantastic with any tuxedo choice. Think Sean Connery as Bond. Slightly less formal than a piqué front.
Shop Pleated →
Plain Front
The French placket and removable button strip makes this the simplest and most versatile option. Swap the buttons for studs with a tux, or leave them in for a sharp look under a suit in a pinch.
Shop Plain →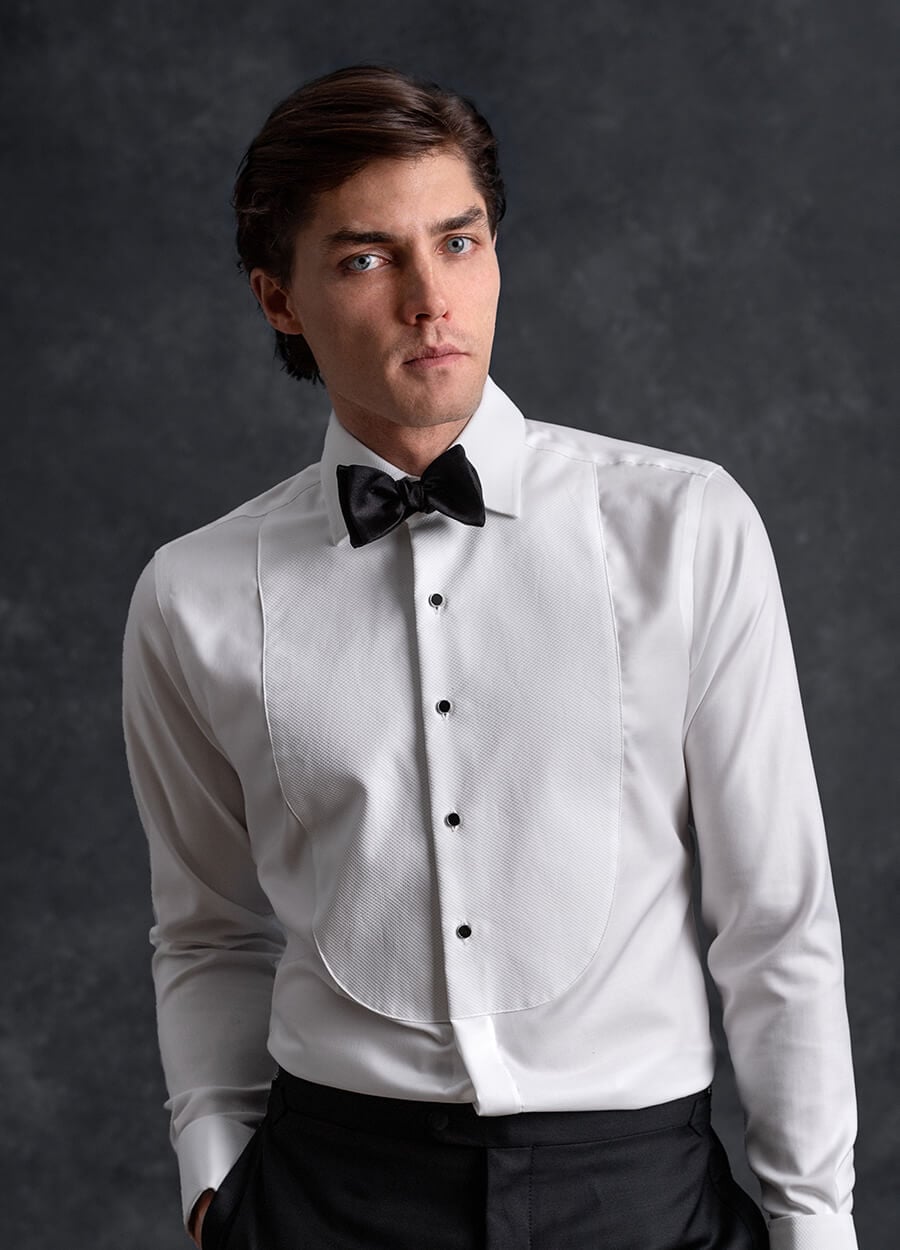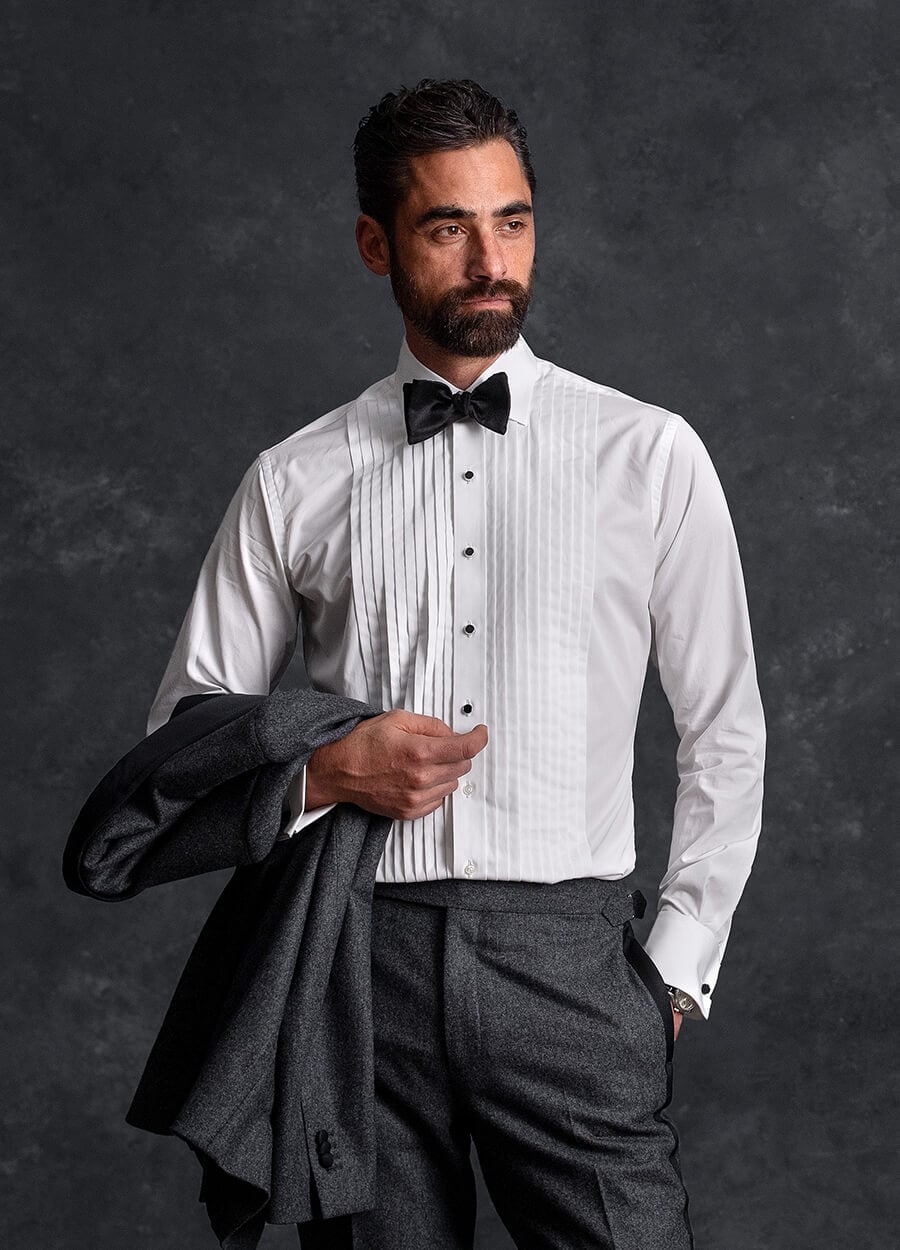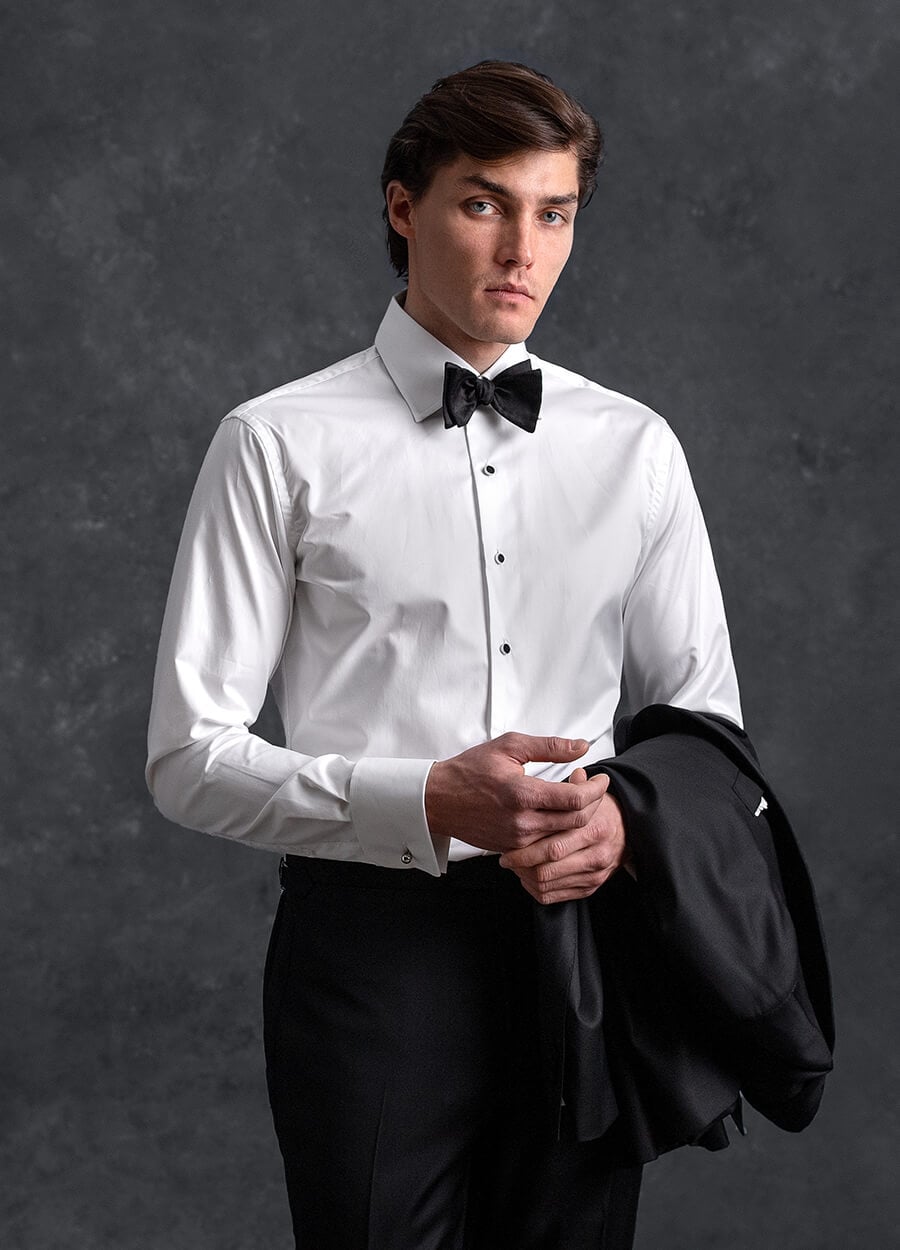 Pique
Pleated
Regular
Covered
Shirt / Collar Styles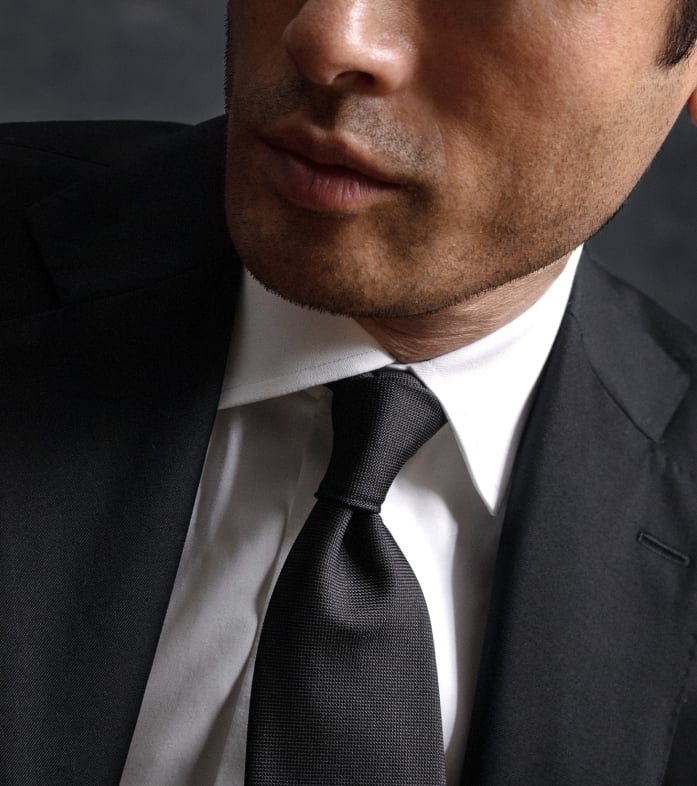 We prefer a semi spread or classic spread (but not cutaway) collar on our tuxedo shirts. Look for a collar shape that will support your tie. For almost all guys, our President Spread01 and President Semi Spread02 are perfect.
While you won't stand out in a bad way with a traditional wingtip03, we do find this collar to be a little too old-school for a 21st century black tie event. We only suggest choosing a wingtip collar if your event specifically calls for white tie (with tails).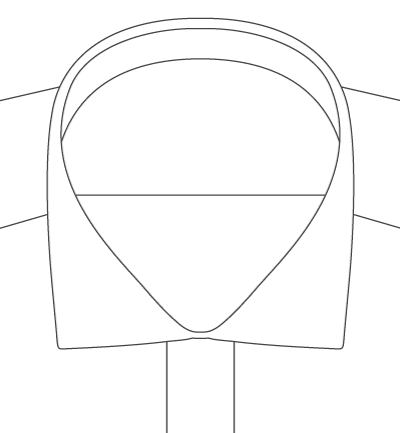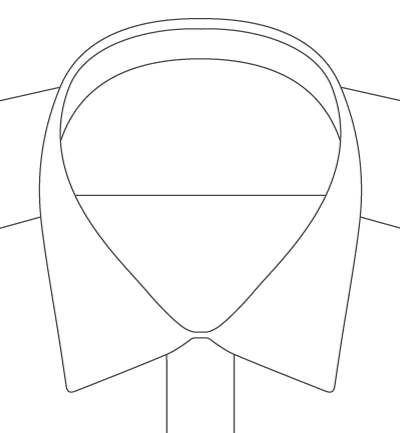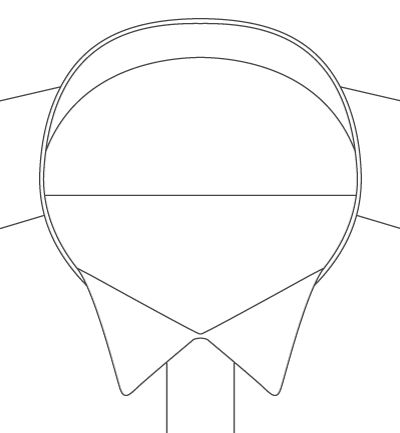 Shirt / Cuff Styles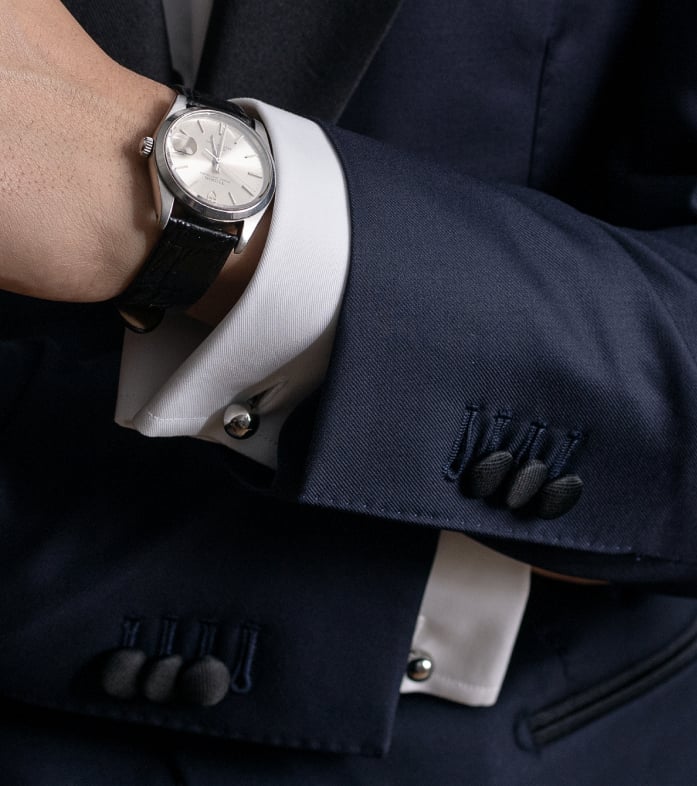 Formal events require French cuffs. End of story. Square01 and rounded02 French cuffs are both appropriate. They are equally formal so choose whichever style suits you best. Save the barrel cuffs for the office.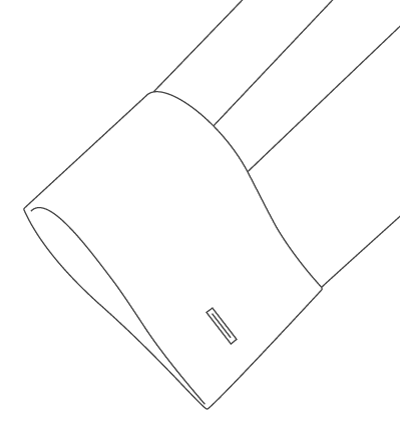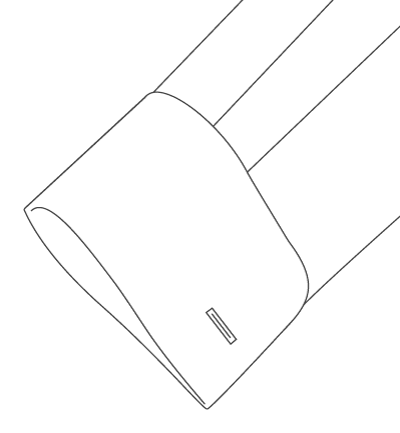 Shirt / Fabric Styles
Certain fabrics work better than others in formal contexts. Generally, we suggest solid white twills and broadcloths for tuxedo shirts.
Twills are more opaque and have more shine than broadcloths, lending them a more formal appeal. Twills also drape better under tuxedo jackets.
Broadcloths feel smoother and more modern, but are generally more sheer than twills.
For a more out-of-the-box textured look, Royal Oxfords and Jacquards are also fair game.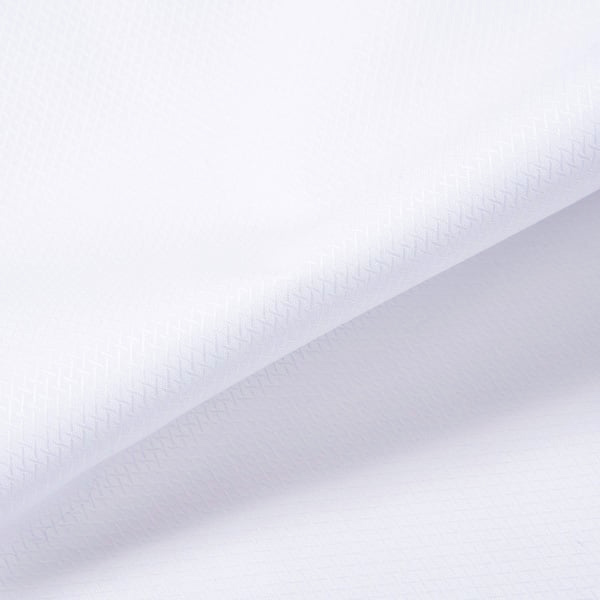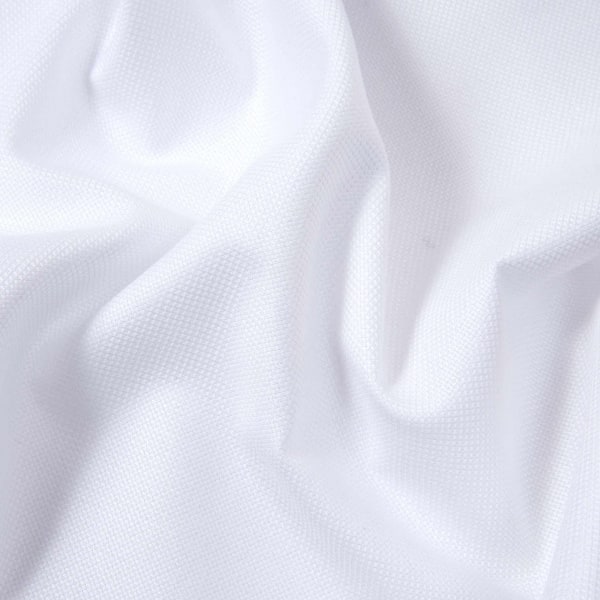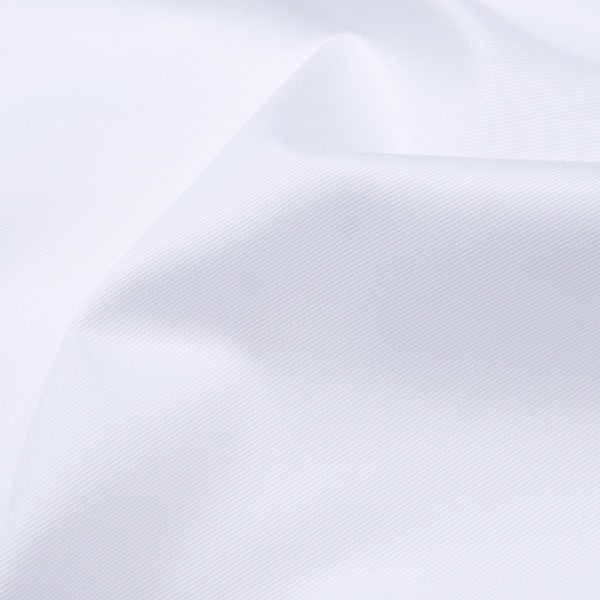 Chapter 03
The Details
*

Nailing the tuxedo and the formal shirt get you 90% of the way there, but dial in the details to really look your best.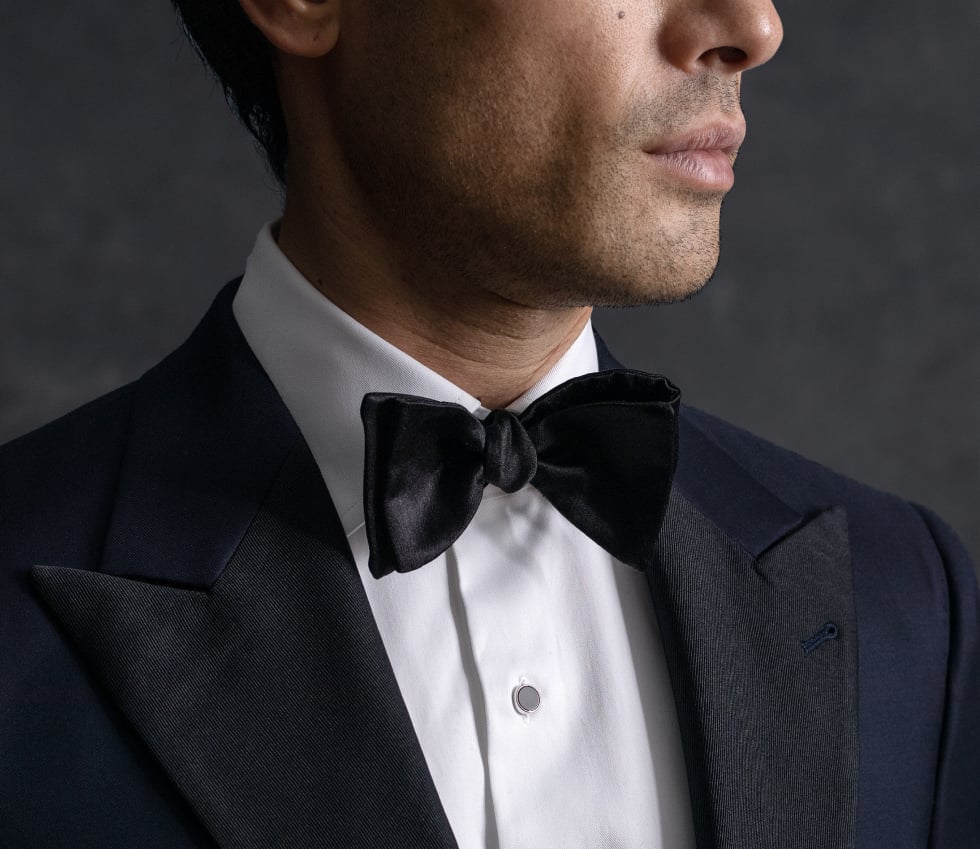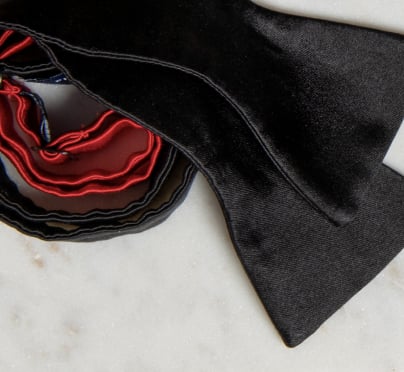 • Bow Tie — Stay consistent with your tuxedo lapels. Opt for a black satin bow tie if your tuxedo lapels are satin, or black grosgrain if your lapels are grosgrain.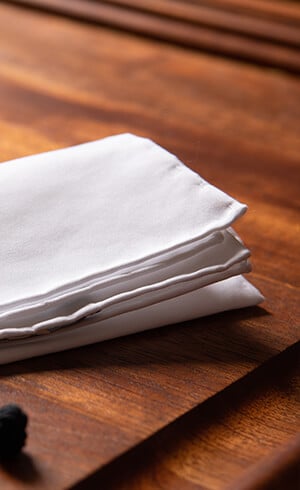 • Pocket Square — No need to reinvent the wheel: white pocket square. Done. We love the texture and crispness of a cotton and linen blend, but pure linen or pure cotton also do just fine.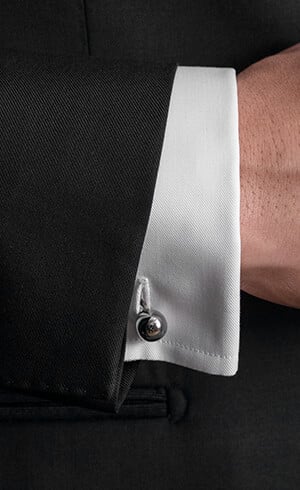 • Cufflinks — You can let a bit of your personality show here, depending on the event. We love the sleek versatility of Italian steel for any occasion, but play with color and shape if you want to make a bolder statement.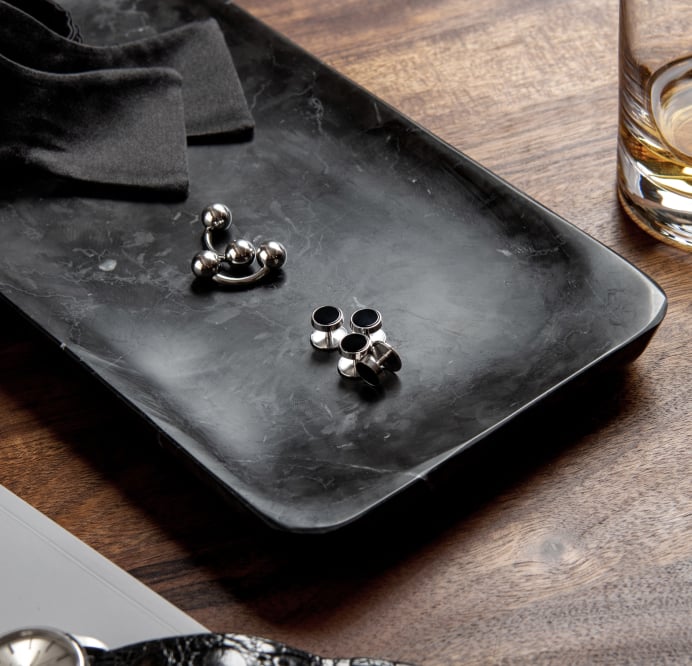 • Studs — A critical detail that goes a long way. Black onyx or mother of pearl studs are the standard. We find black onyx to be the most timeless and versatile.