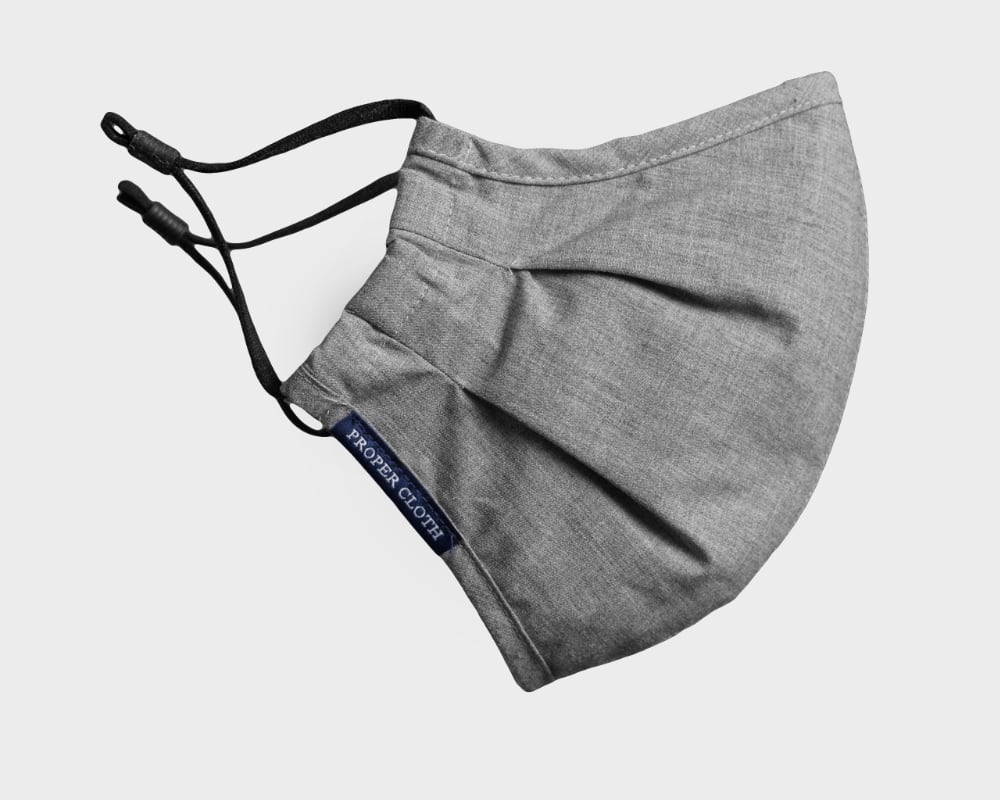 Our signature 5-layer masks are back and better than ever. Advanced protection, fine-tuned fit, and all-day comfort. One mask donated for every mask sold.
Shop Masks
Fall 21 Collection
Iceland
A new collection defined by refined, versatile pieces, in tones inspired by the country's breathtaking landscape.
View Lookbook
"Thanks Proper Cloth! I ordered shirts from several MTM tailors and Proper Cloth is far superior in weight, construction and fit. Will Order again soon. Thanks Chris"
2 hours ago from Cloverdale, CA
"Have had multiple orders all were done very well."
3 hours ago from Rockville, MD
"I enjoy that I can have multiple fits saved in my profile. Some shirts need to be a little longer because I tuck them in, while others can be a bit shorter. I like that both are al…"
3 hours ago from Lincoln, RI
"All you could ask for."
4 hours ago from Edina, MN
"Proper Cloth's guess for my first shirt was close enough that I did not bother taking advantage of the remake. I tweaked a few things for my next orders, but I don't think I really…"
4 hours ago from Amherst, MA
"I'm in the process of altering this one. It shrank a bit more than expected with washing."
5 hours ago from Santa Barbara, CA
"You could get a dress shirt and have it tailored, but why not buy one made to measure from the comfort of your couch?"
"One of the most successful made-to-measure e-commerce sites there is – attribute that to tasteful fabrics, fast delivery times, and an easy shopping experience"
"Proper Cloth has become a go-to source for made-to-measure shirts for even the most discerning menswear customer."
"Proper Cloth creates a custom pattern for every customer and lets him choose from a multitude of collars, cuffs, pockets and more"
"There's just something about wearing a shirt that was made just for you that feels above and beyond even the nicest off-the-rack shirting (in my humble opinion)"
Men's Journal

Esquire

GQ

The New York Times

Details
For custom-made garments, it doesn't get much faster than this.

If it's not a perfect fit, we'll alter or remake your first shirt, jacket, or trousers for free — guaranteed.

Call, chat, or email for personal assistance from the best in the business.