Featured
The jeans you've been waiting for.
Premium denim. Cut in your custom size. Washed down for a naturally worn-in look.
Shop Custom Jeans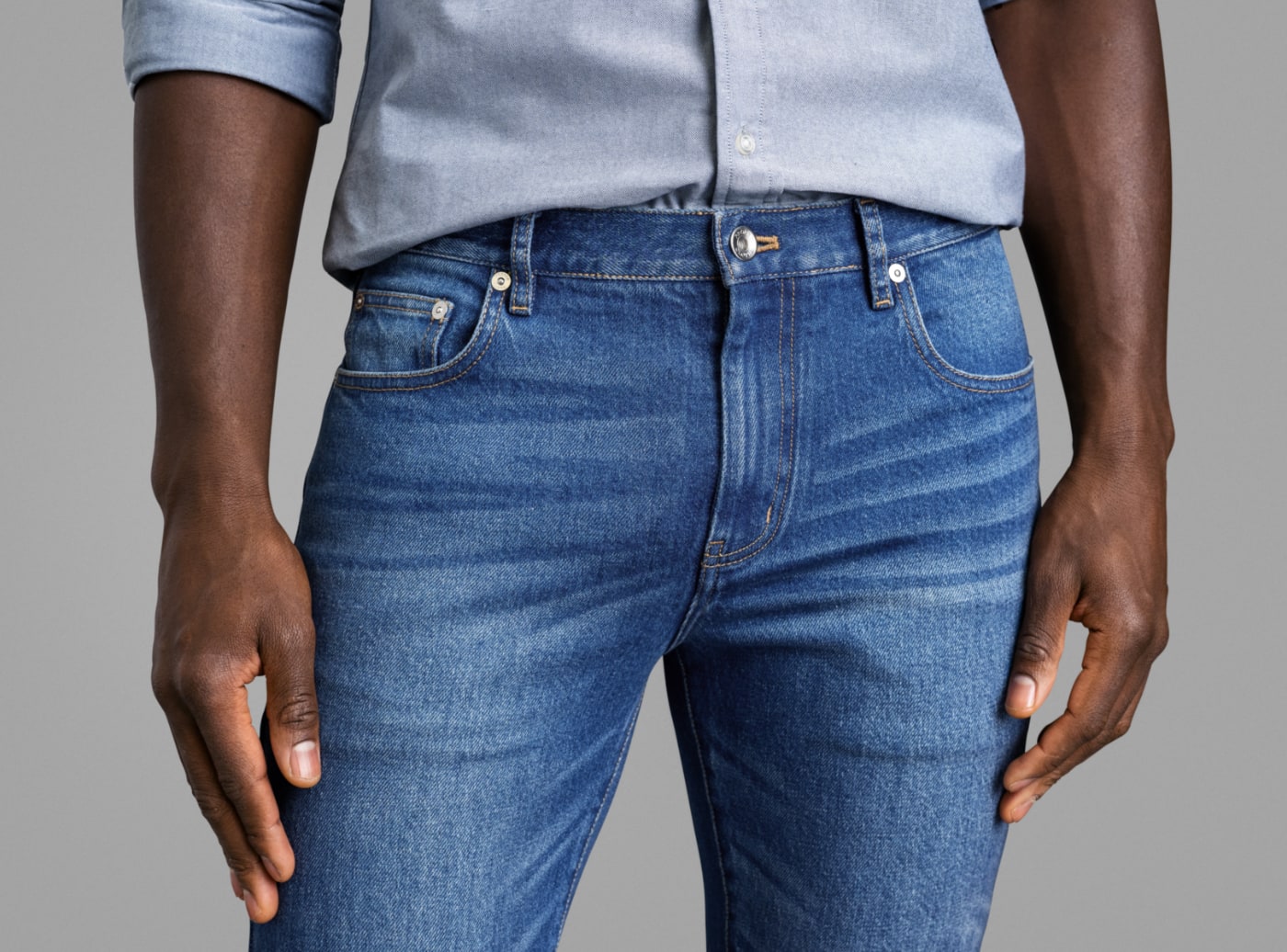 "The monograms are terrible. Please use thicker, maybe larger fonts. I have my on my front shirt tail and you cant really see it when there is pattern shirt. Would be great to …"
25 minutes ago from Newport Hills, WA
"Excellent."
2 hours ago from Anchorage, AK
"Although I'm somewhat "technically challenged," (and getting old), my online experience has typically been good. And on the rare occasion when I have needed to speak wit…"
5 hours ago from Brenham, TX
"Keep bringing patterns"
5 hours ago from Trabuco Cyn, CA
"Always right on"
5 hours ago from Naples, FL
"Nice shirt but the material on the softer Oxford wrinkles a lot. I will go with original oxford next time."
5 hours ago from San Antonio, TX
"You could get a dress shirt and have it tailored, but why not buy one made to measure from the comfort of your couch?"
"One of the most successful made-to-measure e-commerce sites there is – attribute that to tasteful fabrics, fast delivery times, and an easy shopping experience"
"Proper Cloth has become a go-to source for made-to-measure shirts for even the most discerning menswear customer."
"Proper Cloth creates a custom pattern for every customer and lets him choose from a multitude of collars, cuffs, pockets and more"
"There's just something about wearing a shirt that was made just for you that feels above and beyond even the nicest off-the-rack shirting (in my humble opinion)"
Men's Journal

Esquire

GQ

The New York Times

Details
For custom-made garments, it doesn't get much faster than this.

If it's not a perfect fit, we'll alter or remake your first shirt, jacket, or trousers for free — guaranteed.

Call, chat, or email for personal assistance from the best in the business.