Premium custom unstructured jackets cut from the best Italian fabrics. A timeless design with the ease of a sweater.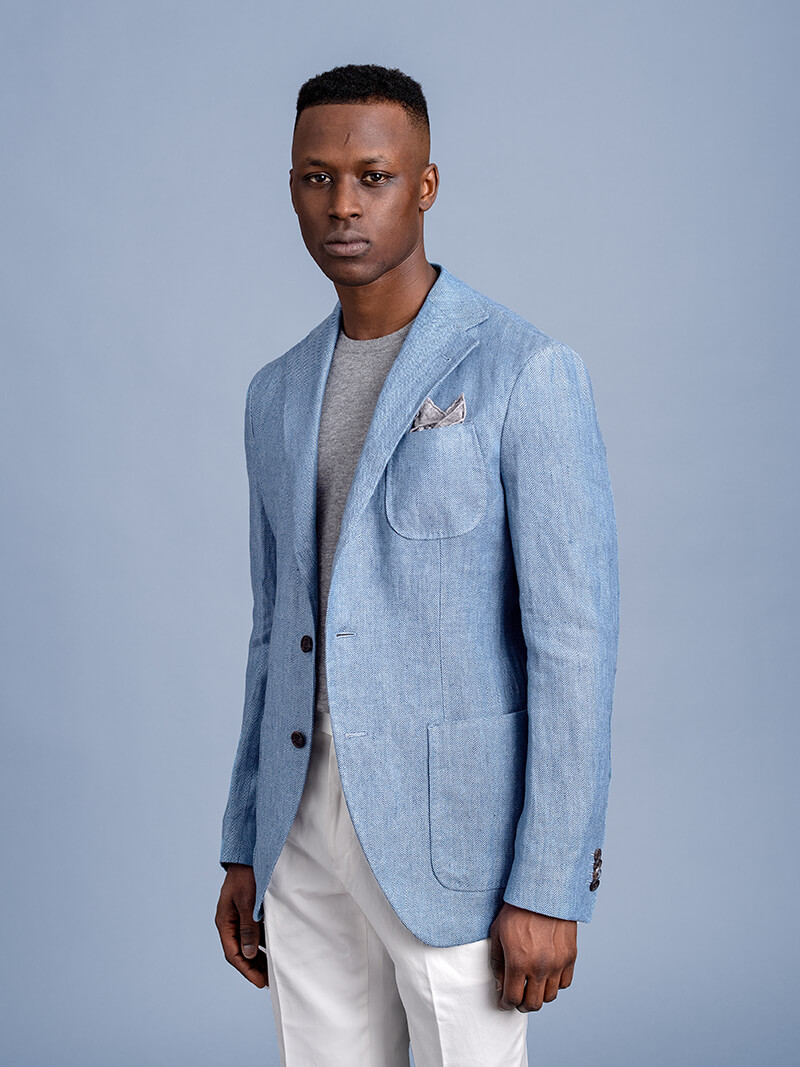 Unstructured
Made without canvas or shoulder padding for a lighter wear and a more relaxed appeal.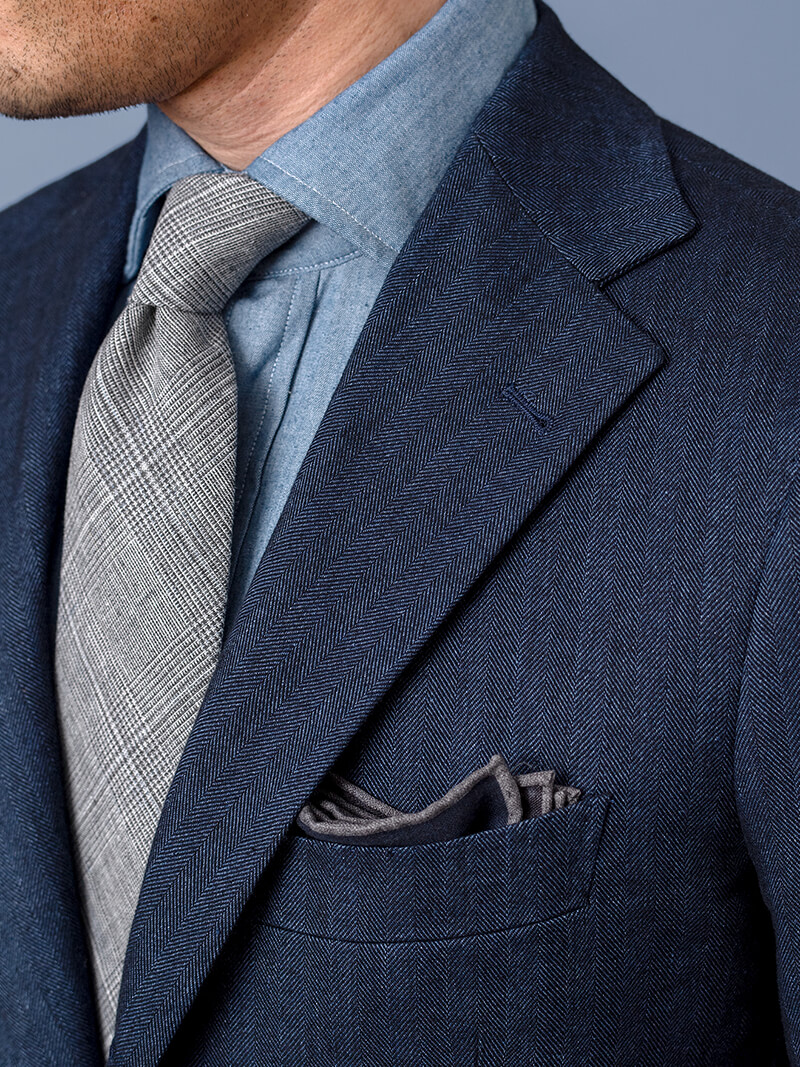 Premium Details
Luxurious fabrics, functional horn buttons, incredible textures, and beautifully finished unlined interiors.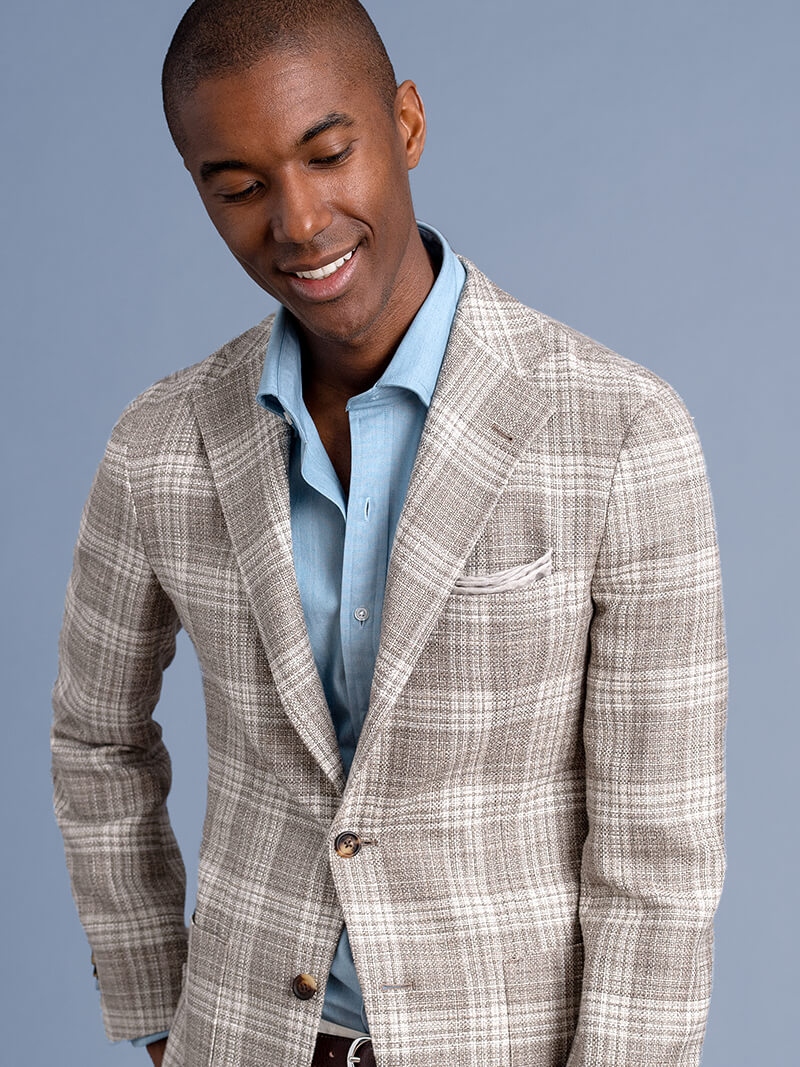 Comprehensive Customization
Your fit, perfected with 8 points of adjustment, and your personal style, achieved with hundreds of design combinations.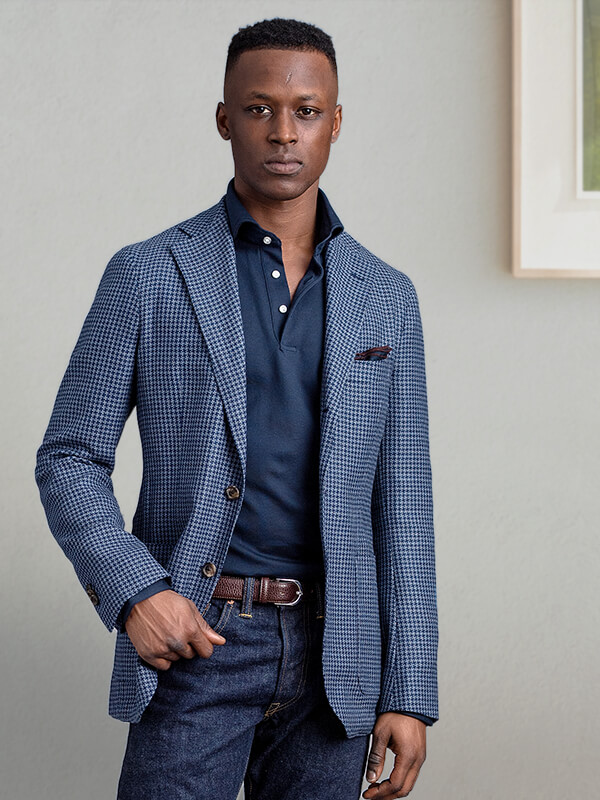 The Ideal At-Home Sport Coat
An unstructured jacket that essentially wears like a cardigan. Throw it on in the house to instantly elevate your video conference game.
A lack of shoulder padding keeps the jacket looking and feeling laid-back, while the unlined interior provides light and comfortable wear.
Luxurious Italian Fabrics
We've developed a range of premium wool and linen blends with some of Italy's best mills. Our luxurious and textured fabrics are woven in Italy from premium Australian and New Zealand wool.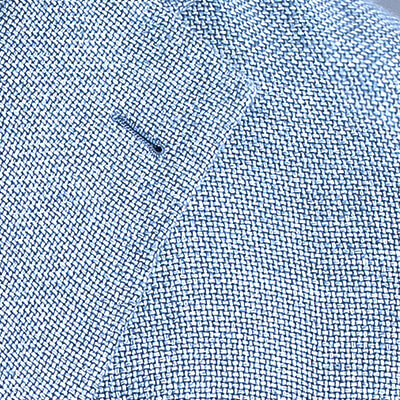 Hemp & Wool Basketweave
Tallia di Delfino, Italy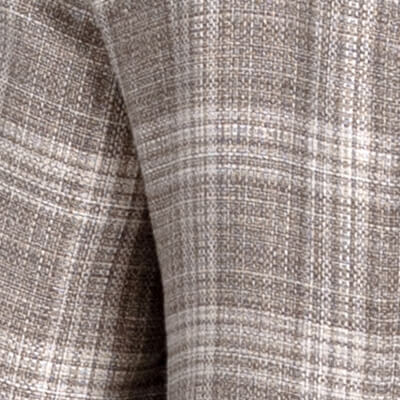 Check Hemp and Wool Blend
Tallia di Delfino, Italy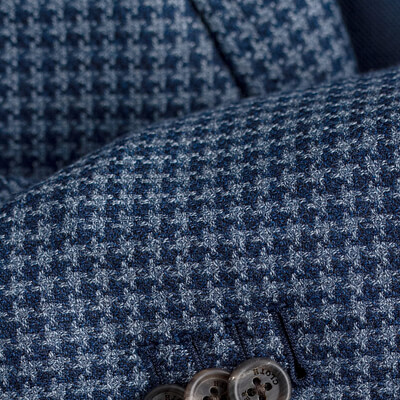 Wool & Cotton Blend Houndstooth
Di Pray, Italy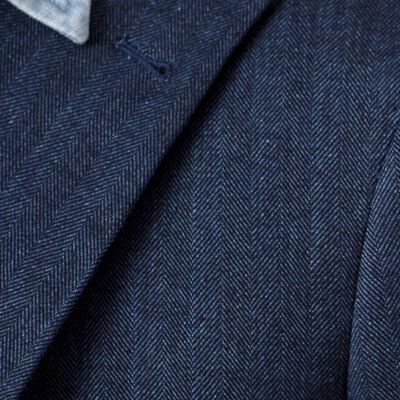 Cotton & Linen Stretch Herringbone
Leomaster, Italy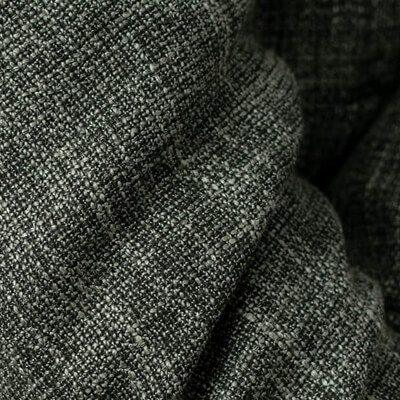 Wool, Silk, & Linen Basketweave
Vitale Barberis Canonico, Italy
Naturally durable, breathable, and soft, our fabrics are selected with an uncompromising approach to quality.
Fully Custom Sizing
With 8 different points to customize the fit to your exact measurements, we're making it easy to get a perfect-fitting custom jacket you'll love, no matter your size or shape.
Countless Design Combinations
Make it personal. Choose your jacket's lapel, buttons, pocket style, and more for a look that's all your own. Whatever you choose, our design tool makes it easy to bring your perfect jacket to life.
Compare Our
Base Jacket Styles

Waverly

Allen
Canvassing
Unstructured,
No Canvassing
Half-Canvassed with Medium Chest Canvas
Half-Canvassed with Light Chest Canvas
Interior
Unlined
Unlined
Bemberg Lined
Shoulder
No Shoulder Padding
Minimal Padding
Shoulder Padding
Sleeve Head
No Sleeve Head
Light Weight
Medium Weight