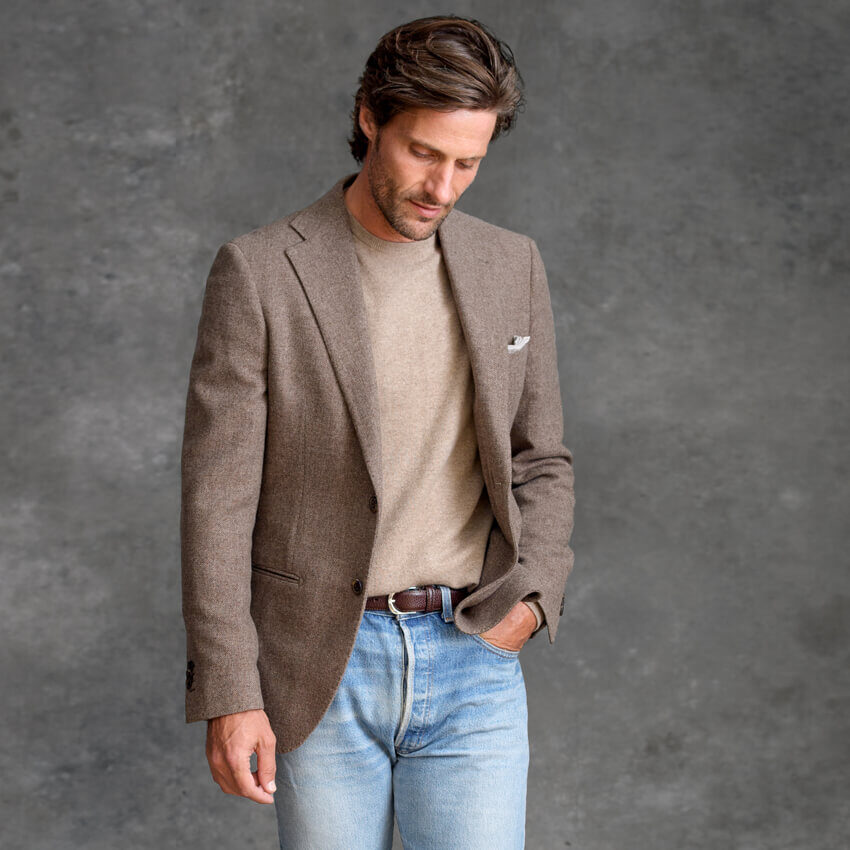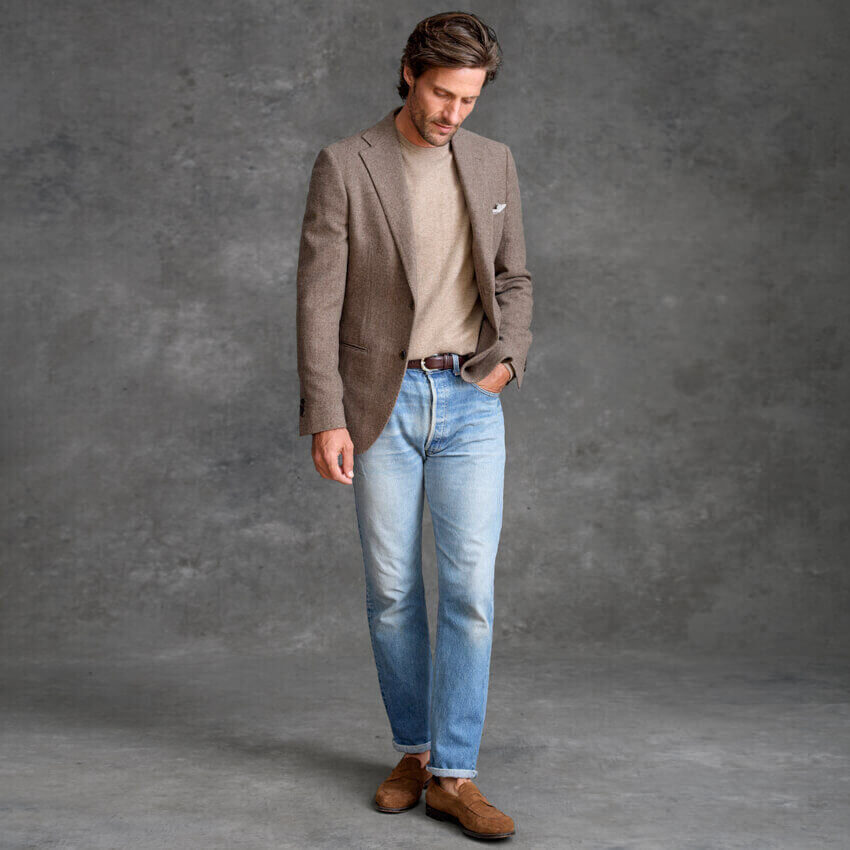 ←

All Looks
Casual Cashmere
Cashmere is, of course, a staple material when the temperature drops, and part of cashmere's charm is its ability to look simultaneously casual and refined. The fine, soft yarns of our Todd & Duncan cashmere crewneck sweater almost melt into those of this Di Pray merino wool and cashmere blend jacket, in stark contrast to the structure of well-worn denim. A combination that evokes carefree elegance.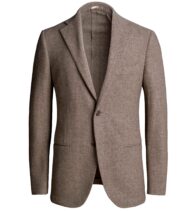 Bedford Taupe Wool and Cashmere Jacket · $595
Select Jacket Size
Jacket Size (US Sizing)
?
This is your base size. Note that we use US sizing (so for example a size 36 ~Small, a size 38 ~Medium, and sizes 40-42 ~Large. For those used to European sizing, subtract 10 from your normal size (i.e., an EU size 50 generally corresponds to an American size 40).
Length
?
Long jackets measure 1 3/16" longer in the sleeve length and body length than Regular jackets, while Short jackets measure 1 3/16" shorter in the sleeve length and body length than Regular.
Fit
?
Extra Slim is a "Drop 9" fit and extremely trim around the waist. This is suggested for more muscular men with large shoulders and particularly slim waists that want a very tailored fit.
Slim is a "Drop 8" fit and our standard slim fit. It's the same fit as our standard size Hudson jackets and suggested for guys in good shape that want a trim fit.
Classic is a "Drop 6" fit and a more generous, boxy cut. It has more room around the waist and is intended for guys with larger midsections.