White with Navy Tipping Linen Pocket Square
$40
Product Info
Product Description
An easy-going white linen pocket square perfect for the warmer months of the year. The navy tipping contrast beautifully with the vibrant white base color and complements any outfit, while the 100% linen construction gives the pocket square enough structure to hold up to a variety of folds.
Product Details
Product Code: PS121
Made 100% in Italy
100% Linen
Hand-Rolled Edges
Length: 14.4"/36.5cm
Width: 14.4"/36.5cm
Reversible Sides
Clean Professionally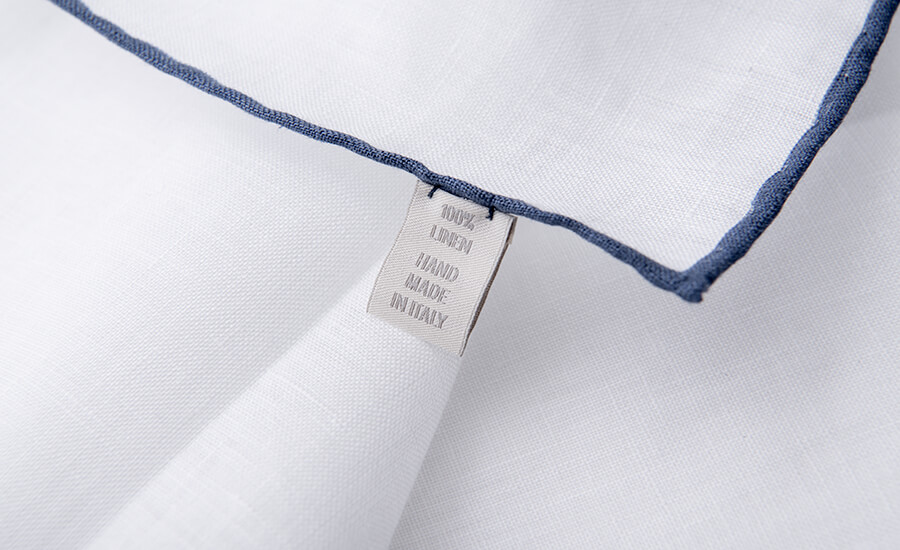 Made 100% in Italy
100% handmade in Lake Como, Italy, using a premium Italian linen. Smart yet subtle, as an accessory should be.