Product Info
Product Description
Our signature piece of fall outerwear. We love how layerable this piece is and the timeless charcoal grey color is one of our favorites. Wear it over a shirt, sweater, or suit...it's the perfect extra layer for fall and winter. Made using premium Italian wool from Vitale Barberis Canonico and construction in the Puglia region of Italy.
Product Details
Product Code: VEST0017
Made 100% in Italy
Reinforced stitching along body and armhole
Italian Horn Buttons
Two interior zip pockets
VBC 100% Merino Wool body fabric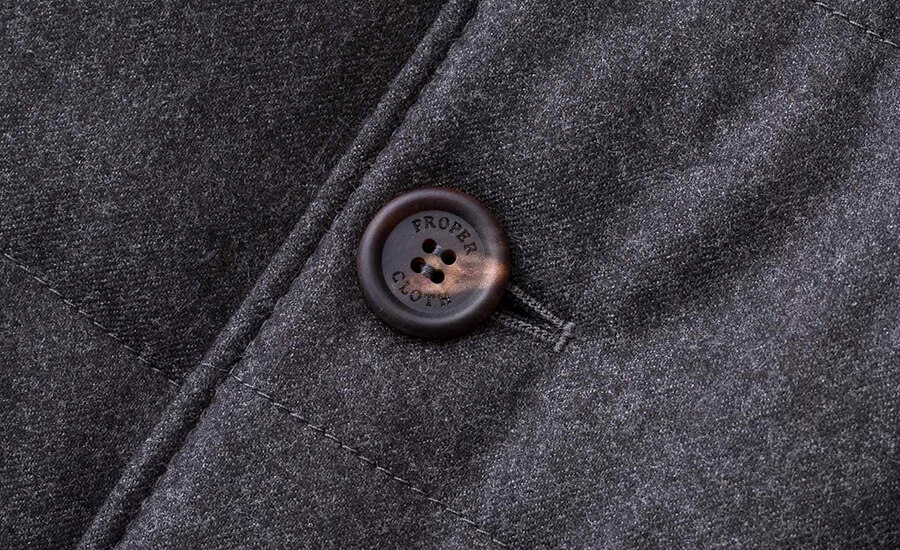 Premium Italian Wool from VBC
This beautiful melange charcoal grey flannel is from Biella, Italy\'s famed Vitale Barberis Canonico mill. VBC has been making the world\'s highest quality wool fabrics for over 350 years.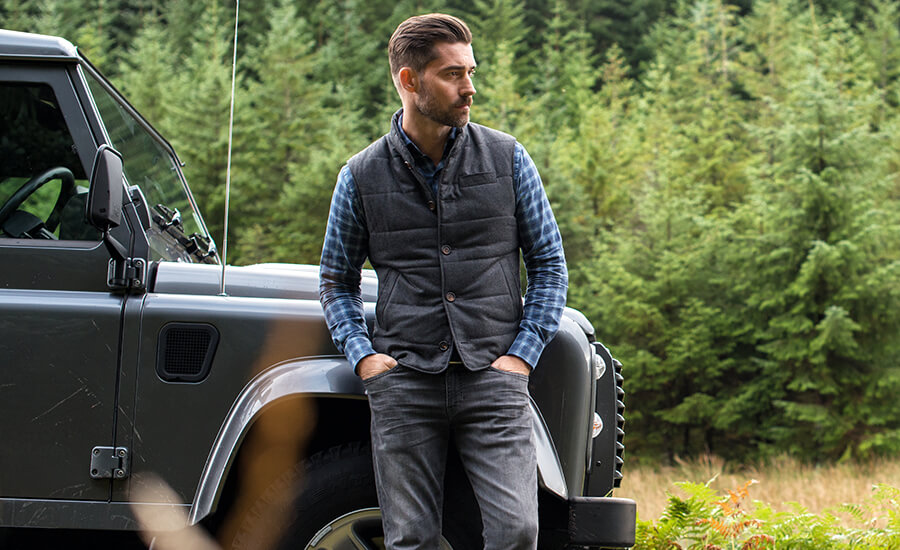 Made 100% in Italy
From fabric to finishing, this vest is made 100% in Italy. The soft flannel is woven in Biella and is sent to Puglia to be cut and sewn into this incredible piece.
FAQs
Do you offer rush delivery?

Rush delivery is not available for custom made products. With ready-to-wear and stocked products, we have a little more flexibility.
How long does it take to receive a 'Pre-Order' item?

Pre-Order products generally take at least a few weeks to deliver. The expected delivery date is provided in the Product Info section once you select a size.

Currently, the email receipt for your Pre-Order product will feature our ~1 week Stocked Product delivery estimate. We are working to fix this unique messaging problem.

A follow-up message clarifying the delivery date will be provided when the pre-order purchasing window closes. Finally, tracking details will be provided as soon as the items finish production and are prepared for shipment to your address.
How long does it take to receive a 'Stocked Product' order?

Stocked Products (ie. items in-stock at our offices) such as outerwear, scarves, ties, and sweaters generally take about one week to deliver.

Physical gift certificates take about one week to deliver, too.
Can outerwear be customized?

No. At this time our outerwear options are available in standard sizes and with pre-determined designs only.
Based on my custom shirt size, what outerwear size should I choose?

We recommend choosing the off-the-rack size you'd select from a traditional retailer.

Custom shirt sizes, tailored clothing sizes, and outerwear sizes are different as the garments are meant to drape and fit the body differently.

For example, the chest width of a shirt must be wide enough to accommodate the arms' full range of motion, while the chest of a jacket is meant to optimize one's appearance with arms at rest.
Should I size up for layering over a sweater/suit jacket?

Our outerwear is designed with a modern, tailored fit and should easily layer over sweaters and suit jackets. For a tailored, slim fit, go with your standard size.

If you prefer a more classic, roomy fit, we suggest going one size up.
Still have a question? Get in touch or start a chat