Product Info
Product Description
The classic camel coat, only better.
Our take on this timeless wardrobe staple—born of the need for utility clothing made from alternatives to wool, silk, and leather during World War II—is made from the absolute best baby Bactrian camel hair from Lanificio Colombo. It's incredibly soft, fine, and silky, features a beautiful neutral tan hue that will fit perfectly into anyone's closet, and is unbelievably warm without weighing you down. A truly premium overcoat you'll wear for years to come.
Product Details
Product Code: J73
Premium Colombo Camel Hair
Half-Canvassed
Three-Button Closure
Real Horn Buttons
Three Exterior Pockets
Two Interior Pockets
Rear Center Vent
Body: 100% Camel. Lining: 100% Bemberg.
Made in Thailand from Italian Fabric
Dry Clean Only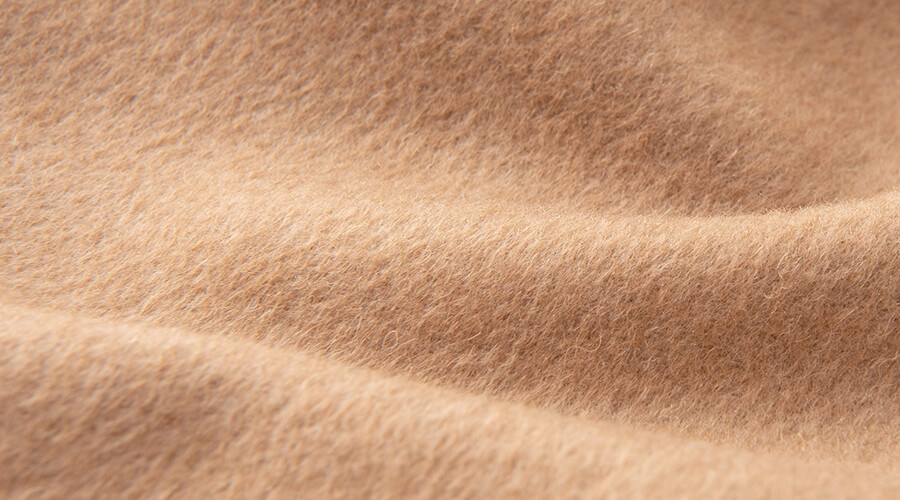 Lanificio Colombo Camel Hair
This soft camel hair fabric comes to us from Lanificio Colombo in Italy. Incredibly warm without being too heavy or structured, this fabric will keep you cozy all winter. For generations, Colombo has specialized in producing natural animal fabrics of unrivaled quality, and this camel hair is no exception.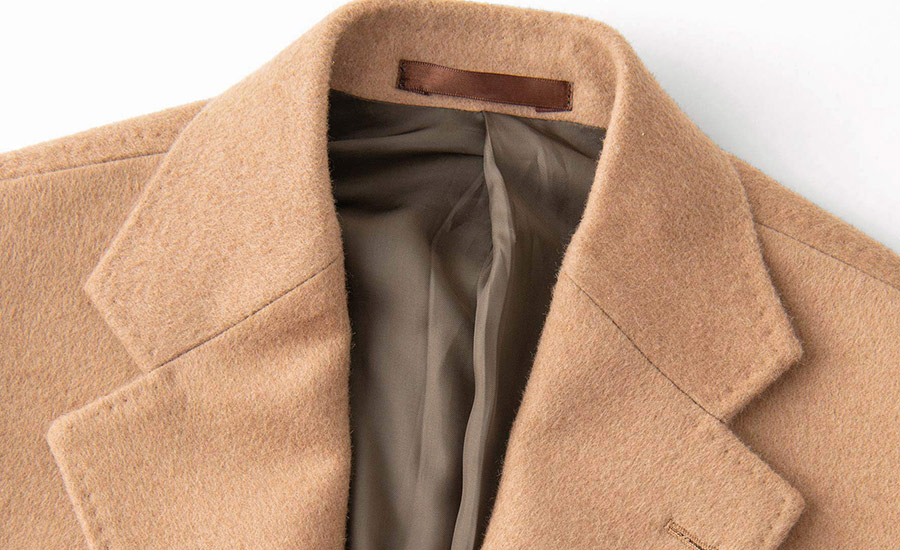 A Timeless Essential
We designed our Bleecker coat to be one of those pieces you'll hand down to your son, and he'll hand down to his. Clean lines, impeccable craftsmanship, and the best fabrics on Earth make this a wardrobe mainstay that'll last a lifetime (or longer).
4.63 / 5 Average rating
Recommended by 88%.
"The coat is boxy and fits poorly. For an $800 coat, I expect much more. Will likely return"

Jeffrey in Philadelphia, PA

"On the previous page I wrote suggestions on this product. It came packaged first class. The coat, upon presentation was exactly what I was expecting, however, the fact that the outside pockets aren\'t functional, that was a big disappointment for me. If it had true functional outside pockets I would keep it. Unfortunat…ely, for a coat at this price point that\'s a must have. The transparency in the description of this coat should probably be updated to reflect that as I wouldn\'t have ordered it. Overall it\'s a great fit and looks very nice."

John in RALEIGH, NC

"I wore it as soon as I got it! Very nice item and top quality!"

Cornelius in WINSTON SALEM, NC
View more reviews
FAQs
Do you offer rush delivery?

Rush delivery is not available for custom made products. With ready-to-wear and stocked products, we have a little more flexibility.
How long does it take to receive a 'Pre-Order' item?

Pre-Order products generally take at least a few weeks to deliver. The expected delivery date is provided in the Product Info section once you select a size.

Currently, the email receipt for your Pre-Order product will feature our ~1 week Stocked Product delivery estimate. We are working to fix this unique messaging problem.

A follow-up message clarifying the delivery date will be provided when the pre-order purchasing window closes. Finally, tracking details will be provided as soon as the items finish production and are prepared for shipment to your address.
How long does it take to receive a 'Stocked Product' order?

Stocked Products (ie. items in-stock at our offices) such as outerwear, scarves, ties, and sweaters generally take about one week to deliver.

Physical gift certificates take about one week to deliver, too.
Can outerwear be customized?

No. At this time our outerwear options are available in standard sizes and with pre-determined designs only.
Based on my custom shirt size, what outerwear size should I choose?

We recommend choosing the off-the-rack size you'd select from a traditional retailer.

Custom shirt sizes, tailored clothing sizes, and outerwear sizes are different as the garments are meant to drape and fit the body differently.

For example, the chest width of a shirt must be wide enough to accommodate the arms' full range of motion, while the chest of a jacket is meant to optimize one's appearance with arms at rest.
Should I size up for layering over a sweater/suit jacket?

Our outerwear is designed with a modern, tailored fit and should easily layer over sweaters and suit jackets. For a tailored, slim fit, go with your standard size.

If you prefer a more classic, roomy fit, we suggest going one size up.
Still have a question? Get in touch or start a chat