Product Info
Product Description
A luxurious slate blue v-neck sweater knit from the finest Italian merino wool. We sourced this lightweight merino wool from Botto Giuseppe, one of the world's top yarn mills for over 140 years. With its clean, minimal detailing, this sweater is made to work in any wardrobe—wear it over a shirt, under a jacket, or on its own. Designed with a flattering slim (but not skinny) silhouette.
Product Details
Product Code: SW0075
100% Botto Giuseppe Italian Merino Wool
Fully Fashioned Construction
14 Gauge Jersey Stitch
Ribbed Collar, Cuffs, & Hem
Made in Madagascar
Hand Wash or Clean Professionally
Model is 6'1"/185cm, 180lbs/82kg, & wears a size Medium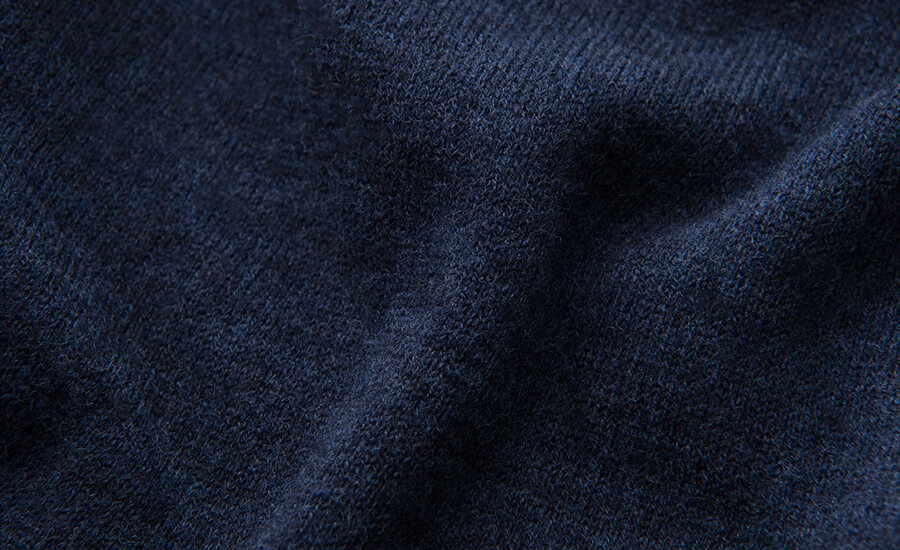 Better Yarns Make Better Sweaters
There are two main rules in wool: \"The longer the fiber, the stronger the yarn\" and \"The thinner the fiber, the softer the yarn.\" The 16.5 micron 2-ply merino wool yarn used by Botto Giuseppe checks both of these boxes, resulting in a sweater with great durability, remarkable anti-pilling performance, and a super soft feel.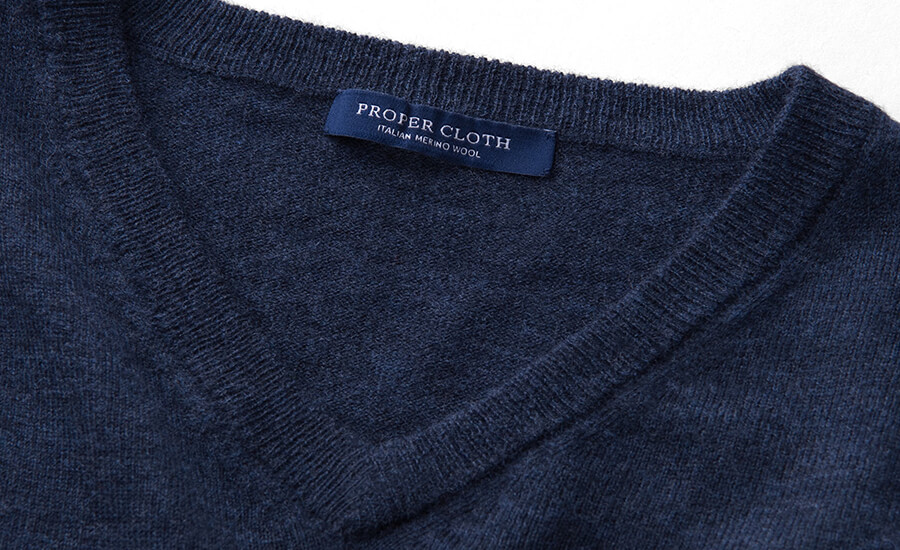 Great in Any Season
Merino wool has a natural crimp that traps air and provides insulation and warmth, but it can also keep you cool. It retains moisture while feeling dry on the skin—then as your body temperature rises, the moisture in the wool evaporates creating a cooling effect. These properties make this lightweight wool ideal for any season.
FAQs
How long does it take to receive a 'Stocked Product' order?

Stocked Products (ie. items in-stock at our offices) such as outerwear, scarves, ties, and sweaters generally take about one week to deliver.

Physical gift certificates take about one week to deliver, too.
Can sweaters be customized?

No, our sweaters are available in standard sizes only at this time.
Based on my custom shirt size, what size sweater should I choose?

We recommend choosing the off-the-rack size you'd select from a traditional retailer.

Custom shirt sizes and sweater sizes are different as the garments are meant to drape and fit the body differently.
Still have a question? Get in touch