The Everyday Mask
Sky Blue
$25
Orders placed after May 19th are expected to ship ~June 5th
Single, everyday reusable 100% cotton face mask, with replaceable 3-layer filter. More Info
Your Purchase Helps For every mask you buy, we'll donate a mask to local healthcare workers and others on the front lines.
In March 2020, the CDC began recommending that "everyone should wear a cloth face cover when they have to go out in public." So far seven states have made wearing face coverings mandatory when outside, and today many stores and businesses require customers to be wearing a mask to enter. Unfortunately most masks on the market are uncomfortable or ineffective.
So we spent four weeks developing a face mask that we'd actually want to wear. Something beautiful, comfortable, and most of all, functional.
After countless iterations, we settled on a shape with a larger section under the chin than most masks for a more secure fit that doesn't slide up and down the nose when you talk or move around. A moldable metal piece at the bridge of the nose allows for a more secure air-seal at the nose and under the eyes, and two elastic straps wrap around the back of the head and neck for a secure attachment. Side pleats enable a close fit at the cheeks without uncomfortable tightness around the nose and jaw. And since fit is so important, we decided to offer the mask in two sizes: large and small, to fit a broad range of face shapes (and both men and women).
We chose this smooth 100% cotton shirting fabric with an antimicrobial finish in a beautifully varied sky blue melange for both its breathability and subtle yet unique look. It makes up the outer and inner layers of the mask and feels incredible against your skin. Critically, nested between two layers of this fabric we've put a hand-washable filter. The filter is removable and consists of 3-layers of non-woven polypropylene, with a polypropylene meltblown core to provide significantly more protection versus fabric-only masks.
Note: This mask has not been evaluated by the CDC or FDA and is not a substitute for N95, surgical, or procedural masks.
Due to the special nature of this product all sales are final and we will not be accepting returns.
Product Code: FM005
Mask: 100% Cotton. Inner filter: 100% Polypropylene.
Large Size: 6.7˝ center front height (nose to chin), 9.7˝ length (ear to ear) or 4.8˝ when folded in half. Perfect for most men.
Small Size: 6˝ center front height (nose to chin), 8.5˝ length (ear to ear) or 4.2˝ when folded in half. Perfect for most women.
Male model is wearing size Large, female model is wearing size Small.
Removable PFE PM0.1 ≥85% filter (3-layer non-woven polypropylene with meltblown core). Filter is lab test certified to filter out ≥85% of .1 micron sized particles.
Not for medical use.
Mask and filter can be hand or machine washed regularly.
Due to the personal nature of this product, all sales are final.
Interested in larger quantities for your business? Reach out on our Masks for Businesses page.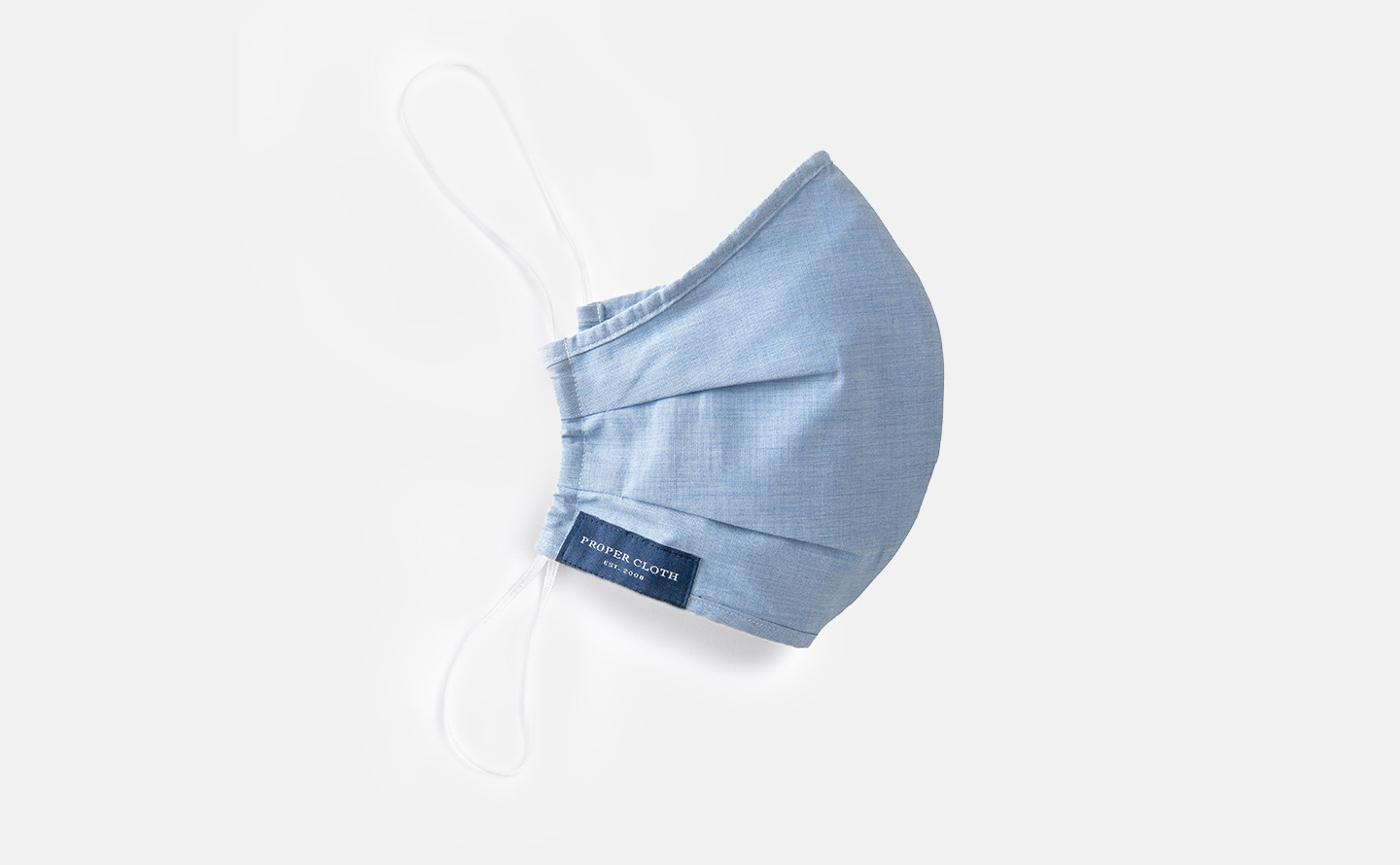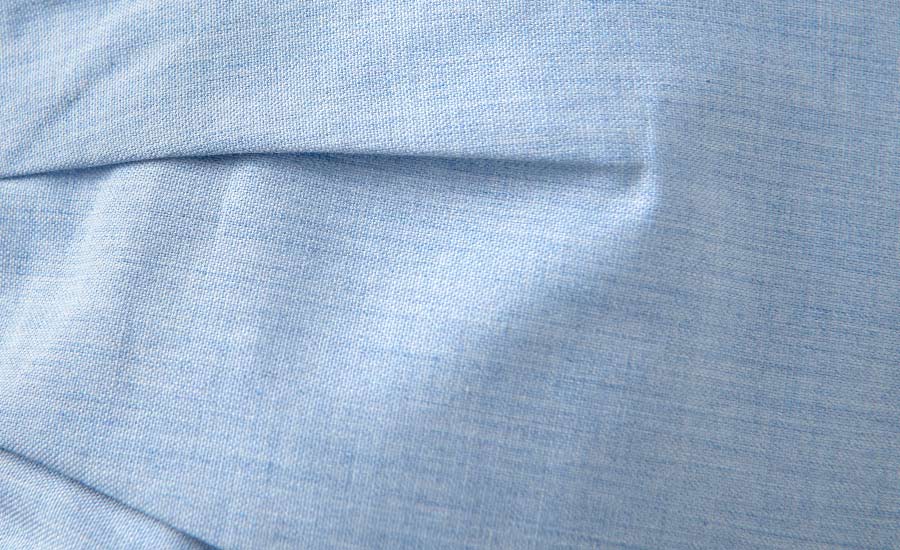 DuPont SILVADUR™ Antimicrobial Finish
This soft 80s 2-ply 100% cotton fabric is treated with SILVADUR™, a solution developed by DuPont to protect fabrics from microorganisms. It's certified non-toxic by the Oeko-Tex Association, making it safe for humans and the environment. Helps prevent bacterial growth and minimizes the spread of germs.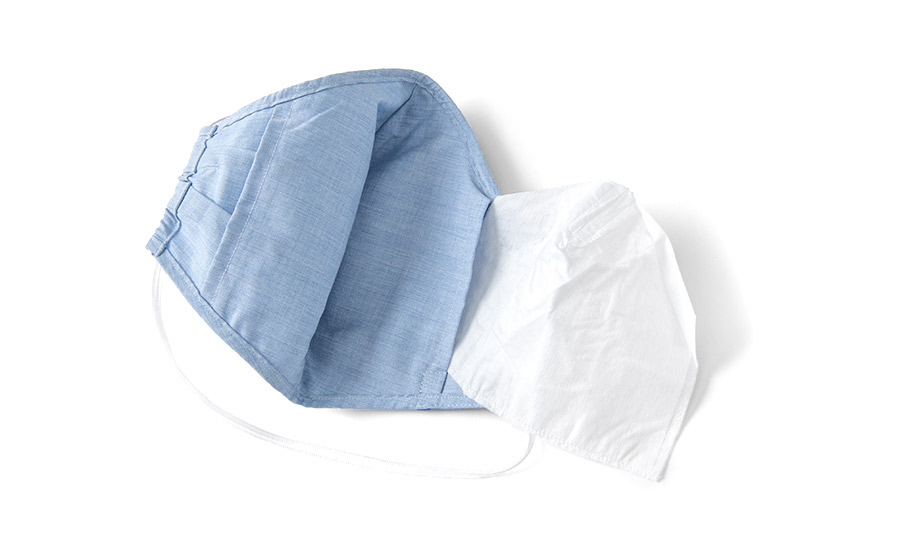 Replaceable Air Filter
Our unique design integrates a removable non-woven polypropylene air filter. The filter features 3 layers of non-woven polypropylene with a meltblown core. Lab test certified to filter out ≥85% of 0.1 micron-sized particles.