These black silk knots are the perfect finish to the subdued black-tie ensemble. First developed by French tailors in the 1800's, silk knots are a classy and traditional way to close your French or turn-back cuffs.
Product Code: SK0006
3/8" Diameter Knots
Stretch To Fit all Cuff Widths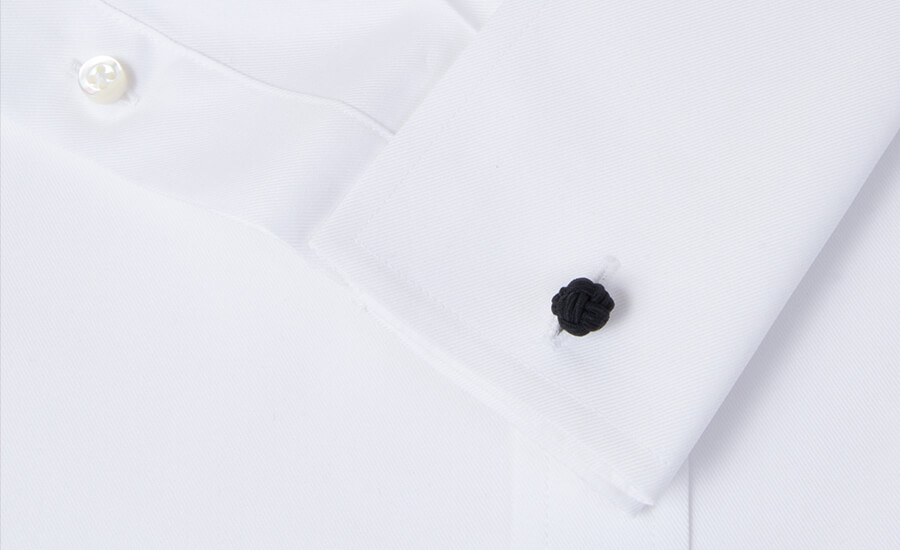 The Casual Cufflink
French cuffs are a great way to dress up without being overdressed. Pairing your French cuff shirts with a casual silk knot is key to mastering a professional, fun look.
Customer Reviews
21 reviews. Average rating 4.81/5
Recommended by 95%.
"A little bit of a struggle to fit into the French cuff shirt."

Nick in Minneapolis, MN

"Good product. I like silk knots as they add a bit of a classic touch. More difficult to use than cufflinks, however."

Jonathan in Vancouver, British Columbia

"My first silk knots. Turns out they are much harder to put in than my metal cufflinks, so I probably won't use them much, but they are of decent quality if you really want silk knots."

Jeff in Lusk, WY
View more reviews