The Popover Shirt
Part dress shirt. Part polo shirt.
The vintage-inspired shirt with a half placket is your new favorite style.
View Popover Shirts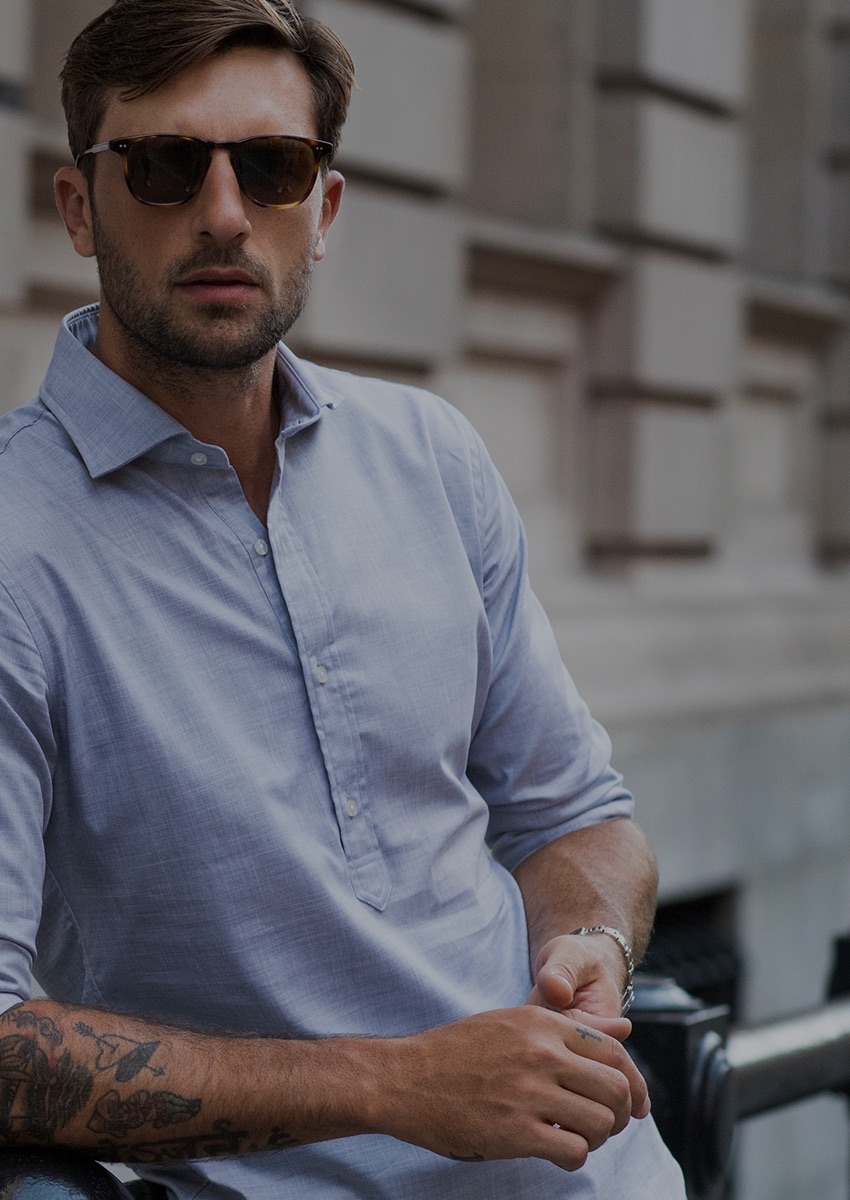 Half Placket

The distinctive design element of the popover. The three-button front extends just below your chest with reinforced placket triangle at the bottom.

Soft Details

We suggest soft collars and cuffs to stay consistant with the easy-going appeal of the popover shirt.

Looser Fit

Without a full placket to unbutton, you'll want a wider torso so you can take your popover off easily.
American Style for Everyone
Made famous by Ivy League students in the 60's, the popover shirt gets its name because you have to "pop" it "over" your head. Makes sense to us. It wasn't long before the popover found its way to international style icons like Gianni Agnelli, Mick Jagger, and Miles Davis, taking it from a distinctly American style to something with broad appeal.
Unique & Versatile
We love it as a unique casual style that pairs well with textured solids and stripes. Hearty oxfords and flannels for the fall and winter. Linen blends for the warmer months. It's dressier than a polo shirt, but more relaxed than your average button-down. Go for our Soft Ivy BD collar for a nod to Ivy League style, try a Soft President Spread collar for a more Italian vibe, or a Band collar for a totally relaxed beach look.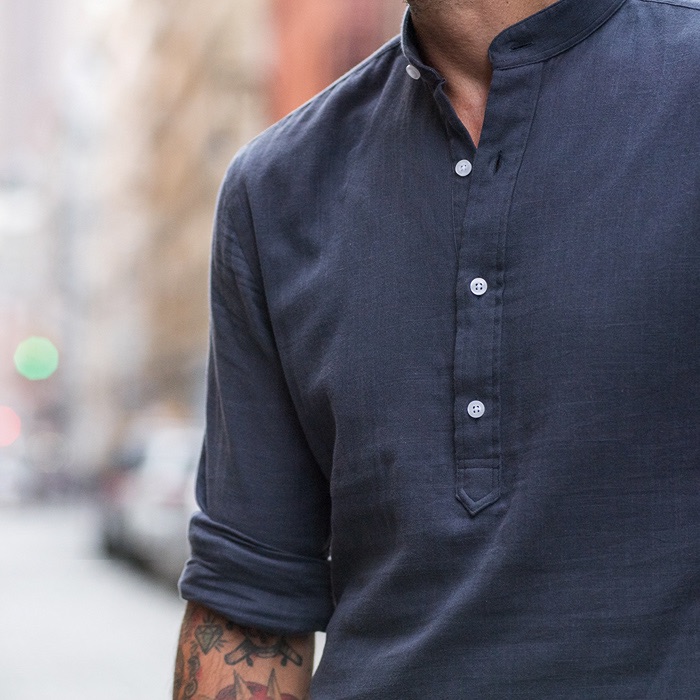 Perfect Your Popover Fit
Since you can't unbutton popovers all the way down the front like a normal shirt, particularly slim shirts can be very difficult to put on and take off. Test if you can take your existing shirt off with just the collar and first two buttons undone. Generally, we suggest increasing your midsection width by .5" and shortening your shirt length by 1".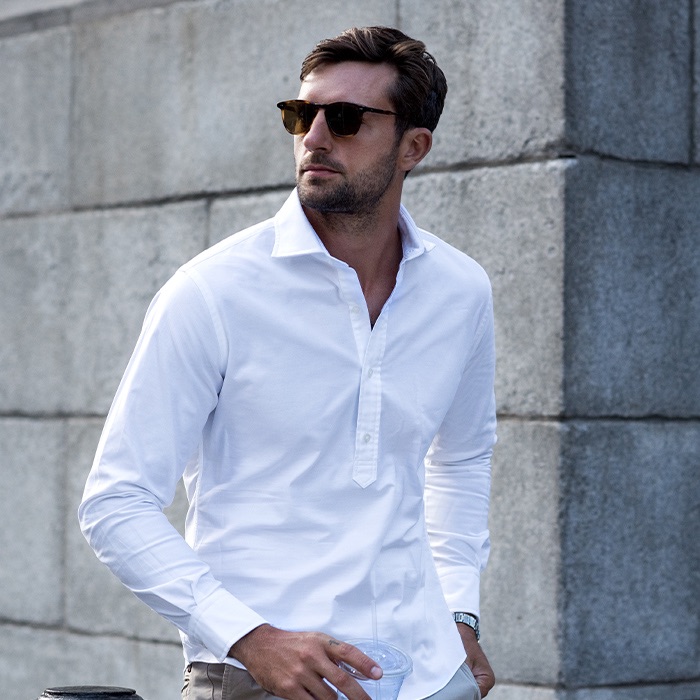 How to Add a Popover
With our design a shirt tool, you can easily make any shirt a popover. Don't forget the soft collars and cuffs.