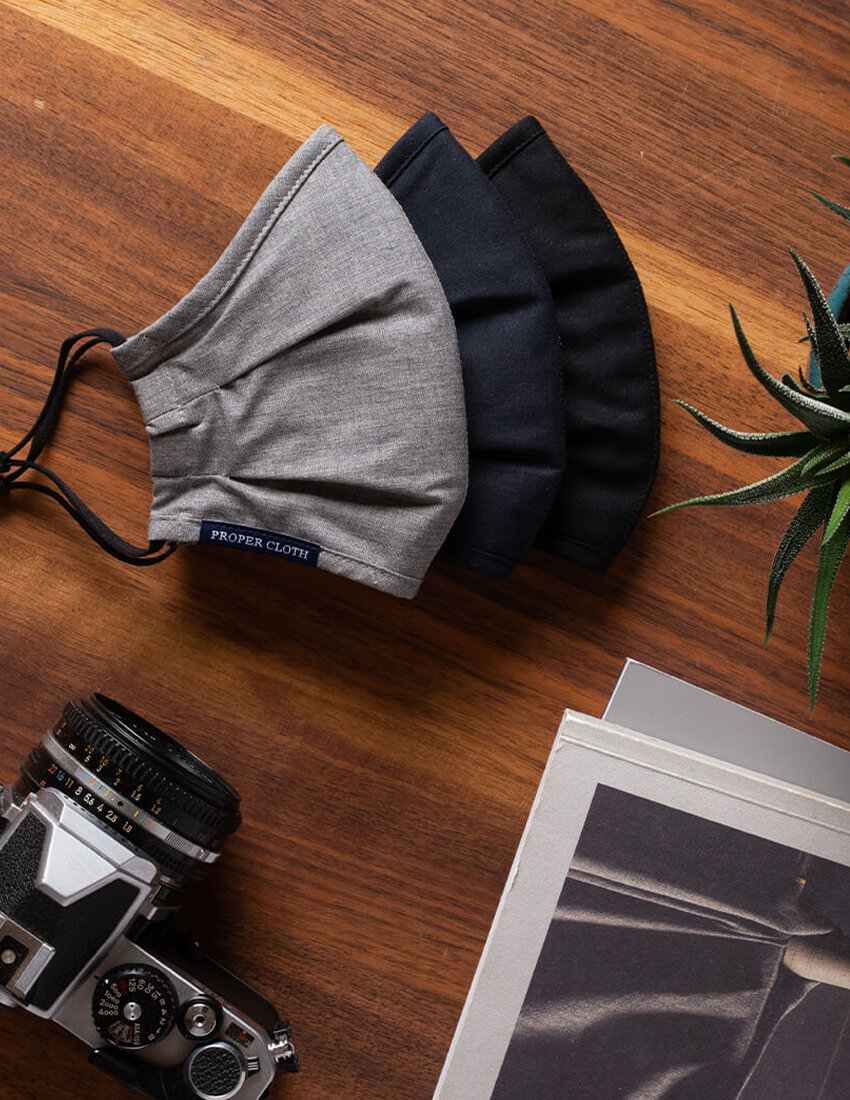 The Everyday Mask
Breathable, Antimicrobial, Comfortable.
Learn More
"These masks are comfortable to wear, breathable, easy to clean, and I like the look."
"If you're looking for a face covering to wear to work or a special event, this menswear brand has crafted fashion-forward options that are made with non-woven polypropylene. Plus, there's a washable filter expertly hidden away within the sleek face covering."
"Offering some of the most thoughtful mask design out there today, these face coverings come with side pleats to allow for more breathing room and an adjustable nose bridge to prevent foggy glasses."
"One of our top picks for the best cloth face mask, Proper Cloth's The Everyday Mask offers more options for color, fit, and fasteners than most of the other masks we recommend."
"They use premium shirting fabrics and employ smart design tricks such as side pleats and a moldable nose bridge, so if you're a fan of a shirt tailored to your specifications, you'll be a fan of the superior fit"
Fast Company

Good Housekeeping

Forbes

The Wirecutter

Askmen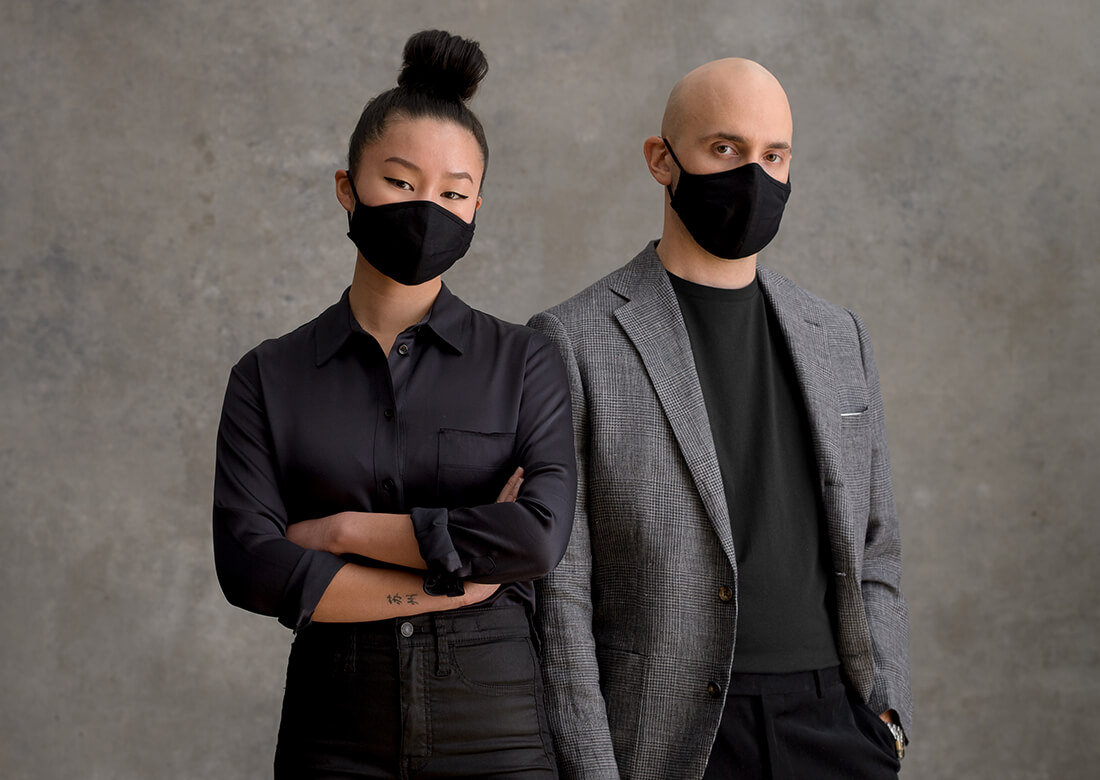 The New Business Essential
We know we have to wear one, so we made our own.
Washable, reusable, and cut from a range of premium fabrics, our face mask is designed with function, comfort, and style in mind. So you can feel, and look, even better while you're doing your part to keep yourself and others safe.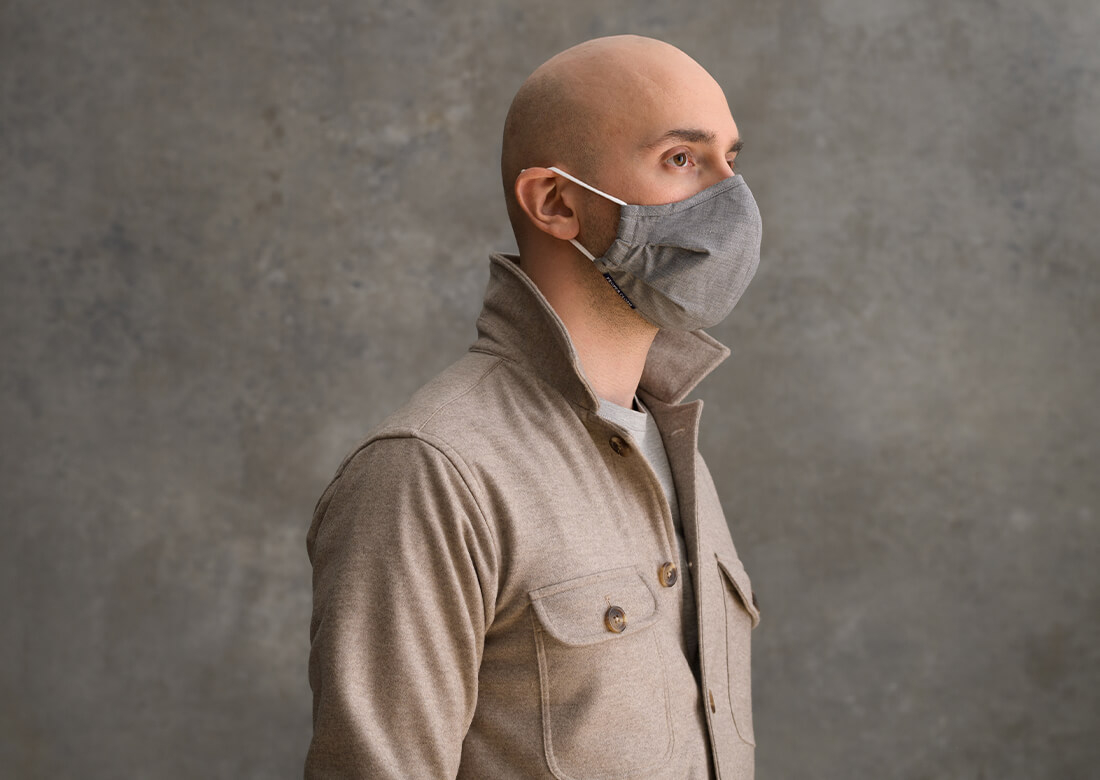 Breathe Easier
Our masks include a washable, breathable filter that is lab tested BFE ≥95% and PFE ≥85%, featuring 3 layers of non-woven polypropylene and a meltblown core to provide even more protection than fabric-only masks. Our masks are also treated with an antimicrobial silver-ion solution that prevents bacterial growth, and is certified non-toxic by the Oeko-Tex Association.
Browse all Masks
1 1
For every mask you buy, we're donating a medical-grade mask to local healthcare heroes and others on the front lines.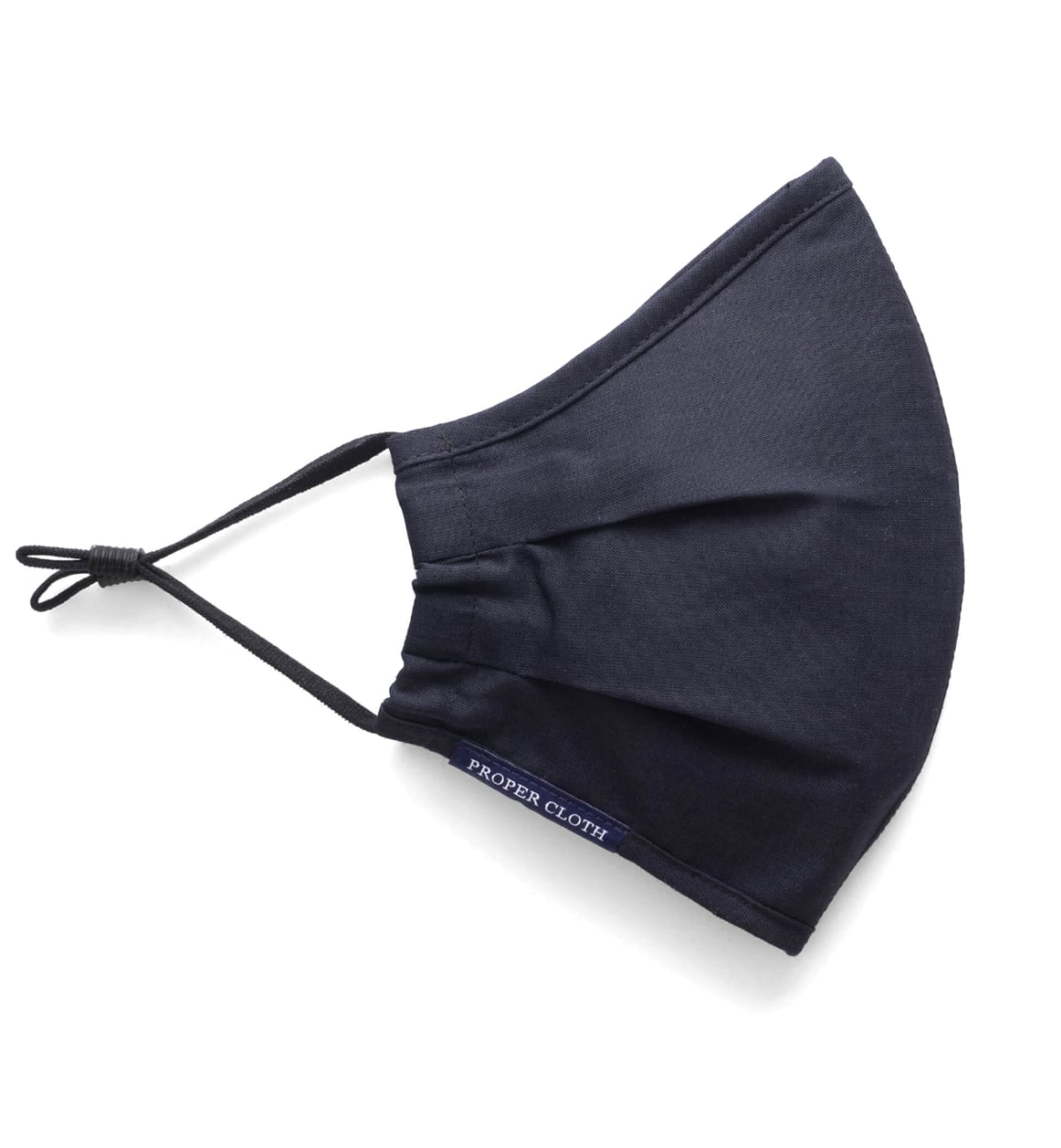 All-Day Comfort Elastic bands for comfort and security - in over-the-head or around-the-ear designs.
Moldable Nose Piece A moldable metal nose piece allows for a tighter seal against your face. That means extra protection, and no steamed-up glasses.
Curved Silhouette Provides more breathing and speaking room without causing the mask to shift down your face.
Pleated Sides For maximum cheek-to-nose comfort.
SILVADUR™ Antimicrobial Finish An eco-friendly silver-based solution that protects fabrics from microorganisms.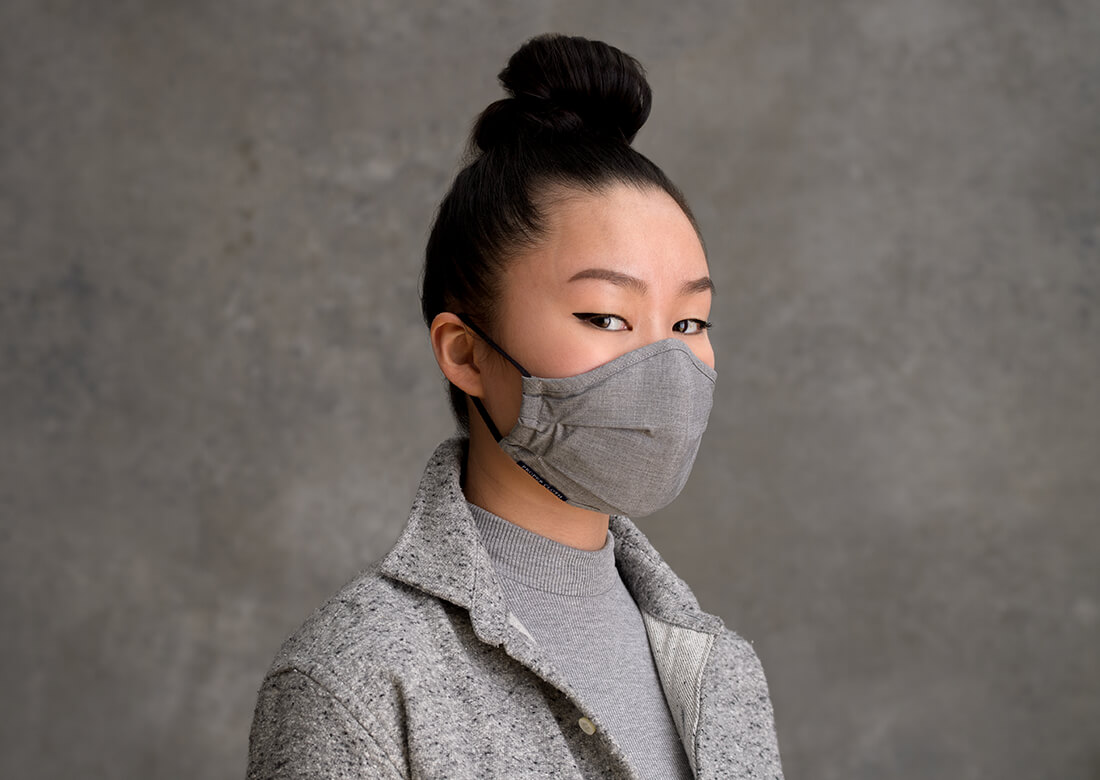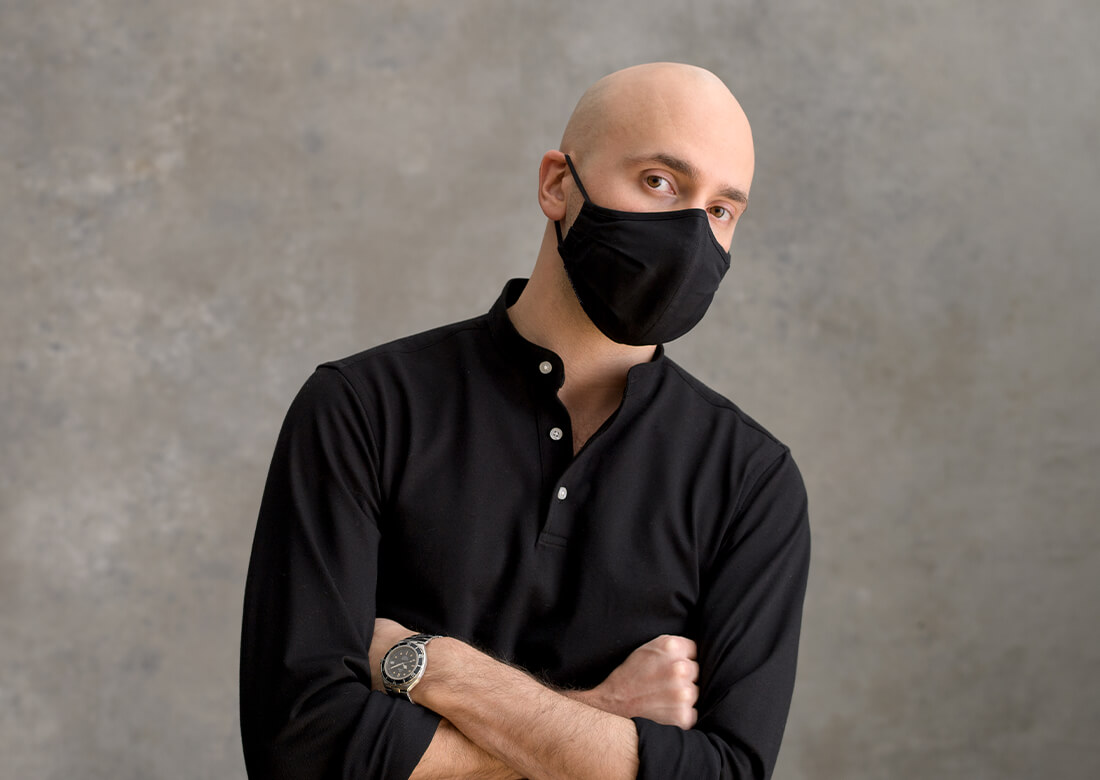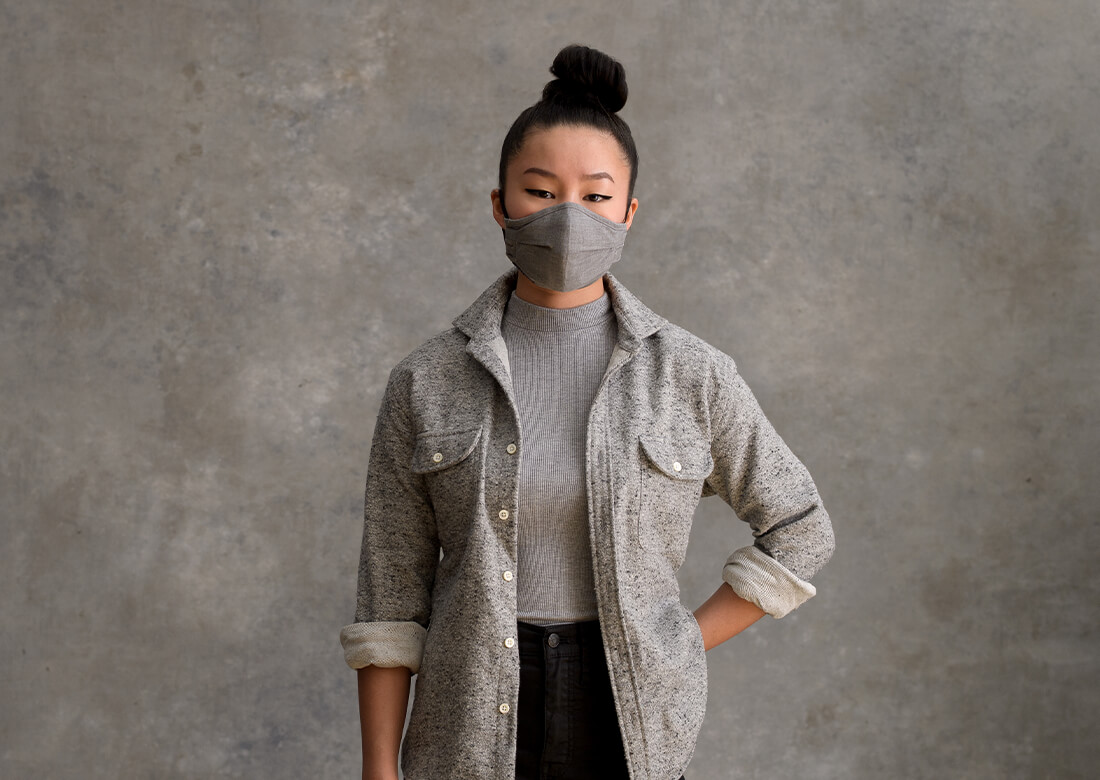 Premium Fabrics
We use the same beautiful fabrics to make our masks as we do to make our shirts. Working with some of the best mills in the business, we choose the softest and most breathable cotton and cotton-blend fabrics to ensure the highest levels of both comfort and protection for daily wear. Every mask is washable, too, so you can safely wear them again and again.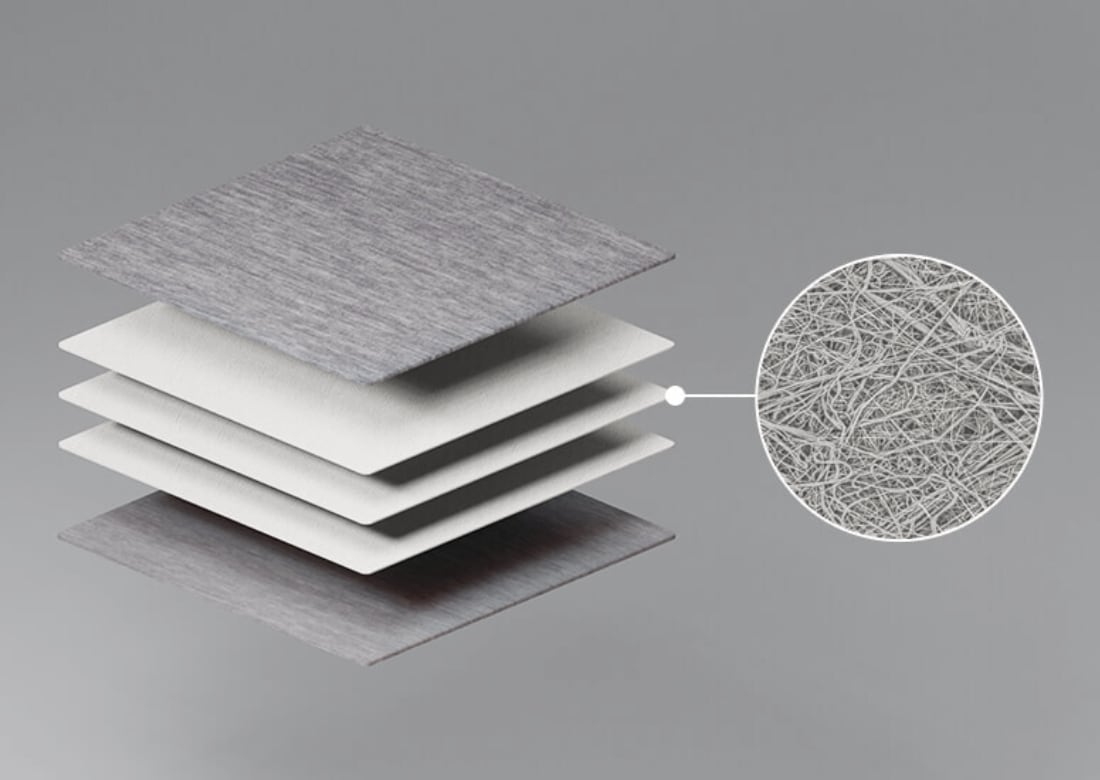 Advanced 5-Layer Design
Our 5-layer design integrates a breathable air filter that features 3 layers of non-woven polypropylene with a meltblown core. The filter is lab test certified BFE ≥95% and PFE ≥85% and washable, so the mask is sure to maintain efficacy over time.
This is the only truly comfortable all-day mask that I've come across. It's fantastic. So glad they offer the large size."
Richard in Redmond, WA
The best mask I have found after trying 10+ makers. It is thoughtfully designed & masterfully made - high quality. I love that the straps go behind my head instead of behind my ears. Well done!!"
Stacey in Daniel Island, SC
By far the most comfortable and well made of a half dozen I ordered. It's the only one I wear."
Steven in Red Hook, NY
The best designed non-medical mask you can get right now."
Amelito in Palisades Park, NJ
These are very well made, fit much better than rectangular masks, and are more secure as the loops go around the head. The pocket for the filters is another great feature. I do recommend these!"
James in Oreland, PA
I've purchased several over the past few months from several different companies, and the Proper Cloth model is by far the highest quality one..."
Jamil in Arlington, VA
Founded on Fit
As the leading online men's custom shirt maker, fit and quality have always served as driving forces behind our design process, and we're excited to bring that focus to face masks. Our design and shirt production teams worked together to select soft and breathable fabrics, find the best antimicrobial treatment, and develop the most comfortable and effective fit for a wide range of people.