White 120s 3-Ply
$95
Select Shirt Size
Collar
i
Don't worry about shrinkage — we'll account for that automatically based on fabric choice. You can fine-tune your collar size down to 0.1" or adjust any of the 16 other customizable size parameters when you create a custom size.
Sleeve
i
Sleeve length is measured from the center back to the edge of the shoulder and down to the end of the cuff. Fine-tune your sleeve length down to 0.1" or adjust any of the 16 other customizable size parameters when you create a custom size.
Fit
i
Slim Fit will be nicely fitted, yet comfortable. Super Slim Fit is for those that prefer a particularly trim fit and are not bothered by slight tightness or limited range of motion. Classic Fit is a more generous, roomy fit that won't hug the body closely.
Shirt Style Details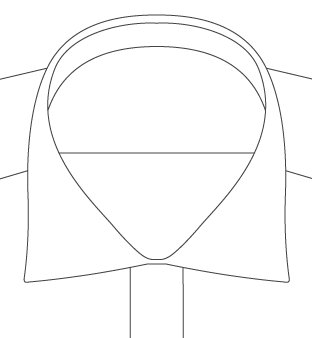 Roma Spread Collar
A tall spread collar with longer collar points made to tuck under jacket lapels.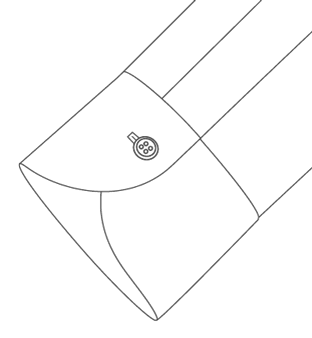 Long One Button Cuff
A slightly longer version of our one button barrel cuff. Fused. Great for for guys with longer arms.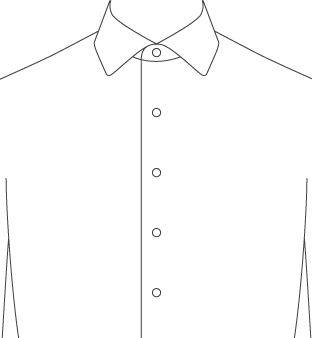 No Placket, No Pocket
The front of the shirt simply folds back on itself for a cleaner yet less structured look.
Buttons

Roma Buttons i

A beautiful off-white faux mother-of-pearl button. Made from a high quality plastic resin. Very durable.

Bottom Hem

Rounded i

A 2" curved front and back shirttail hem with reinforced side seam gussets.
Change any of these shirt details, add a monogram, chest pocket, and more by customizing this shirt.
Fabric Info
Fabric Description
A crisp white, densely woven twill perfect for your next big event. We specially selected this fabric for it's opacity and clean drape. Woven with a 120's 3-ply twill construction, this one is a great option for guys who are concerned about their white shirts being too sheer, yet don't want to sacrifice the feel or formality of a premium dress shirt. Because the weave is fine, the fabric has minimal texture and just the right amount of shine for dressing up. A great fabric to pair with our President Spread collar or Roma Spread collar for a slightly more dramatic look. Opt for our Long One Button cuff or a French cuff.
Color & Pattern

Performance
4.69 / 5 Average rating
Recommended by 94%.
"It's not very opaque. It's paper-thin see-through. I will have to try a different fabric."

John in Sierra Vista, AZ

"Great quality shirt. I would purchase it again."

Matthew in Louisville, KY

"looks and feels high quality"

Danny in Gilbert, AZ

"Very nice"

Alwin in WASHINGTON, DC

"Good)"

Jonathan in Sarasota, FL

"Excellent."

James in Edmonton, AB

"A little stiff"

Dylan in New York, NY

"Silky smooth fabric. Light weight and slightly translucent. Will work well under a sport coat or suit jacket"

Don in Rescue, CA

"great fabric"

Brian in Wilmington, DE

"looks fine but looks dirty/wrinkles easily"

Tyler in Phoenix, AZ

"great shirt"

J Bart in Edina, MN

"Like the opacity."

Robert in North Grafton, MA

"Love the comfort!"

Shane in Carrollton, GA

"Overall a nice quality shirt. It's a little bit transparent though."

Sean in CHARLOTTE, NC

"An absolute staple white shirt"

Steve in Atlanta, GA

"Good, but the variation in colours could have been better"

Arvind in Fjellhamar, MA

"Very good value for money"

Edmund in Kowloon Tong, Kowloon

"Nice fabric."

Haris in Rockville, MD

"Very nice feeling fabric. Looks crisp, clean, with just a subtle sheen. It will do very well as a dress shirt with a jacket for smart casual. It is less than opaque, so be aware in case wearing in daylight without a jacket and you have more visible nipples."

Jonathan in Glen Ridge, NJ

"Would recommend"

Patrick in Richland, WA

"Very soft, durable and warm without being bulky. Great for a cool evening out without a jacket."

Kelly in CASTLE ROCK, CO

"Opaque and wrinkle-resistant."

Xiao in Durham, NC

"soft, durable, easy to iron, wears well during the day and doesn't easily wrinkle."

mark in kenmore, QLD

"Best fitting shirt I've ever owned!"

Daniel in Milton, MA

"Wrinkle resistant"

William in CHARLOTTE, NC

"Excellent. Feels great."

Robert in San Rafael, CA

"It was slightly lighter weight than I expected. Overall, though, I'm happy."

jim in Rockbridge, OH

"Great everyday fabric. Clean and simple"

Michael in Glen Head, NY

"really soft nice look to it"

Gary in Santa Rosa, CA

"once again loves the quality of the shirt"

David in Fort Lee, NJ

"Nice"

Mike in New York, NY

"Would prefer if it was more opaque. Fairly lightweight, so wrinkles easily. Otherwise, looks very classy."

David in Pymble, NSW

"Fantastic fabric with a smooth touch and subtle shine that easily fits well for both formal and business casual settings."

Ahmed in Ottawa, Ontario

"Great basic white dress shirt."

John in Clarkston, MI

"I like this fabric. Very comfortable. Wrinkles quite easily though."

Taylor in CHICAGO, IL

"Great quality, love the fabric"

Benjamin in FRESNO, CA

"Standard dress shirt. Very comfortable and well-made."

Ashley in Madison, WI

"This is my second favorite fabric, only second to my non-iron Stretch Supima White Trill shirt. I got this shirt with cufflinks and it is absolutely stunning."

Spencer in Chicago, IL

"Great"

peter in New York, NY

"Great quality"

terry in Williamsville, NY

"Great"

David in PITTSBURGH, PA

"Tough"

AMIT in Hardelot, Pas-de-Calais

"good"

Brian in Brighton, MA

"Great daily white business shirt that doesn't require an undershirt."

Mike in St. Louis, MO

"Could possibly use fabric to be slightly more opaque, but thickness, feel, and wrinkle-resistance are very good."

Chase in New York, NY

"A basic wardrobe staple, done right."

Thomas in New Braunfels, TX

"Great for a go to white shirt. Very crisp, and great with contrast cuffs and collar"

Cordon in OKLAHOMA CITY, OK

"Fabric is great. I went with soft Roma Spread and soft placket/cuffs to make it a touch more casual. But, it will still hold up in a more dressed up environment."

Gregory in Brooklyn, NY

"Very nice and opaque enough to not require an undershirt."

Wade in MANDEVILLE, LA

"Fabric is strong, comfortable, and good-looking, just what I need for an everyday shirt."

Charles in Tomball, TX

"Comfortable dress shirt, wrinkle resistance and opacity exactly as advertised"

Scott in SCOTTSDALE, AZ

"This fabric is a great choice for everyday wear."

Henry in BLUFFTON, SC

"Lovely fabric."

Robert in Blackburn, VIC

"I thought the quality was great. Too many white shirts are way too thin and I don't always want to wear an undershirt"

Lee in NEW ORLEANS, LA

"This is my go to white business shirt. Look no further."

Craig in Encinitas, CA

"Very nice"

William in Santa Fe, NM

"Relatively opaque. Decent material for an everyday workhorse business shirt"

Martin in Hong Kong, Hong Kong

"This seems more of a basic fabric but gets the job done."

Jason in Madison, CT

"Perfect work shirt."

Lamarr in Cliffwood, NJ

"The fabric is perfect for a tuxedo shirt."

James in Saint Amant, LA

"Perfect white shirt"

Jeffrey in ENGLEWOOD, CO

"Good value for the high quality of the shirt"

JT in Vancouver, BC

"Great. Soft. Not too transparent. Perfect weight."

Andy in Rockville, MD

"Good feel and performance fabric."

Greg in SEATTLE, WA

"It doesnt seem super high quality at first"

meir in Lakewood, NJ

"Smooth feel, decent opacity"

Stephen in COSTA MESA, CA

"Soft, simple, crisp — like you want a white shirt"

Landon in DENVER, CO

"Great staple for the closet. I'm ordering several more!"

James Alexander in AUSTIN, TX

"Really like the quality of this fabric."

Scott in Lancaster, PA

"It is difficult to find a white shirt that is not too transparent. The quality and value of this shirt is exactly what I was looking for."

Marc in Overland, MO

"Failed product"

steven in Austin, TX

"Great for everyday business shirts."

Bryan in Edmonton, AB

"Quality white dress shirt. Year round weight."

John David in DURHAM, NC

"Great fabric, one of my favorite white shirts"

Ben in Park Hills, KY

"I have many white shirts from proper cloth and this is my favorite of them all. Feels and performs great."

Ryan in Pittsford, NY

"This is a good formal fabric if you like to iron and like a dress shirt to be very crisp. Unfortunately I prefer a lower maintenance fabric type. It wrinkles too easily."

Daniel in Petaluma, CA

"Very nice balance of opacity and lightness for a white shirt."

Tim in CAMBRIDGE, MA

"Fabric looks and feels great. Opacity is as expected, which is good. Collar seems a little flimsy, but that is based on collar style. I would consider a different collar in the future."

Norman in Suffern, NY

"Really like the fabric"

Daniel in New York, NY

"Good for back to office "uniform""

Bernard in Darien, CT

"Very fine feeling fabric and very durable. Provides great drape and a very crisp look."

Daniel in Aberdeen, MD

"Very nice bright white, with just a bit of sheen to it. Soft but durable feel with a fine texture. Would like it to be a little more opaque given the description. Overall very good."

Steven in Marysville, OH

"Very solid twill fabric. Plenty dressy while having a bit of heft to resist wrinkles."

Andrew in White Bear Lake, MN

"Nice touch"

Henry in New York, NY

"Would like a thicker fabric!"

Patrick in Fair Haven, NJ

"Great fabric!"

Justin in NEW YORK, NY

"Great I washed it and it ironed great. No need to go the the dry cleaners"

Kevin in North Haven, CT

"I like this 3-ply fabric. You get the durability of 3-ply, but with the smooth feel of a 2-ply."

Brad in Brambleton, VA

"From the description, I expected it to be a little heavier and more opaque and to have less sheen. But it's very good, none the less."

Michael in West Orange, NJ

"Might be the best fabrics in terms of quality for price"

Richard in New York, NY

"It was very nice"

Robert in Commerce City, CO

"Fabric is a good thickness, Perfect Opacity"

Joseph in Bellevue, DE

"Like how opaque it is"

Dan in Windsor, ON

"This is a great go-to shirt for every day wear. It works perfectly with every suit I own. It is opaque enough that my tee underneath doesn't show, but light enough that I would feel comfortable wearing it in the summer."

Michael in Snohomish, WA

"Rich white color. Soft fabric. Great addition to the rotation."

Rick in Calgary, Alberta

"Soft fabric. Has a thickness and weight to it. Pretty opaque for a white shirt."

Peretz in Lauderhill, FL

"The heavy linen fabric used provides a superior feel while wearing this shirt."

Richard in Patterson, CA

"I wish you guys had a pinpoint Oxford that was a great weight, and very opaque (non see through in white)Anyway you make a great product"

Greg in Tullahoma, TN

"wardrobe staple"

Jeffrey in Sarnia, Ontario

"Great shirt. Nice feel and drape. Doesn't wrinkle too bad for all cotton."

Bill in Atlanta, GA
FAQs
How do I get started?

First, welcome to Proper Cloth. We specialize in custom dress shirts, suits, jackets and pants.

The first step would be to create a size using our Smart Size Quiz. We'll use your answers and data from thousands of satisfied customers to generate custom dress shirt sizes in your account.

To order, you can browse our gallery of curated, pre-styled options and purchase them, made to order in your custom size (and style, just click 'Customize' to modify).

Or

You can use our Design-A-Shirt tool to create a custom designed shirt from scratch, selecting the fabric and all style details (collar, pocket, buttons, etc), before applying your custom size! We highly recommend only getting one shirt to start so we can lock down the Perfect Fit (Guaranteed!).
How long does it take to have a custom shirt made?

Standard finish, casual wash, and non-iron shirts generally take 12 to 14 days to produce and deliver. In all cases, the promised delivery date range at checkout should be accurate (if not slightly conservative). Click here to see our typical delivery times based on product.

Orders including shirts with any style of Mother of Pearl buttons must undergo special Fish and Wildlife inspections that may cause delays. For this reason, the expected delivery date range will be extended by an additional 14 days.
Can I change the collar or cuff style? Can I add a pocket? Short sleeves? etc.

As a made-to-measure shirtmaker, we offer a wide variety of style features. Proper Cloth shirts can be styled with any of our 30+ different collar styles, 12 different cuff styles, and one of our 9 different pocket options can absolutely be added.

Just click the 'Customize' button next to any of our pre-designed, photographed shirts to edit the design however you wish!

Short Sleeve shirts can be ordered by specifying as such under the Cuff/Sleeve section of the Design-A-Shirt tool.
Do you offer rush delivery?

Rush delivery is not available for custom made products. With ready-to-wear and stocked products, we have a little more flexibility.
Still have a question? Get in touch or start a chat
Ready to create your custom shirt size?
Answer 10 easy questions about your body and fit preference to create a custom size.
Our Perfect Fit Guarantee
If you're not entirely happy with the fit of your custom shirt (or anything else about the shirt) you can return it to us for a complimentary remake in a new size or style. We excel at making remakes quick and hassle-free. If remaking the shirt doesn't suit you, you can also return the shirt for a full refund.