How do I buy a Proper Cloth gift card?
Proper Cloth gift cards can be purchased online here.
Physical gift boxes can also be purchased online and shipped to the recipient. Customers in New York City can purchase gift boxes in-person at the Proper Cloth showroom.
Online gift cards can be sent immediately (or at a specified date in the future) via email.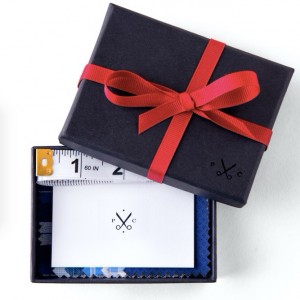 How do I send an email gift card at a later date?
After entering the name, email address, and a personal message for the recipient, click 'Chose a Date' (rather than the default 'Send it Now') and select the preferred delivery date.
How do I redeem a Proper Cloth gift card?
At checkout, you'll find the Enter Gift Code field to the right, just below the Order Detail section. Enter the gift code and click Apply to update your order total.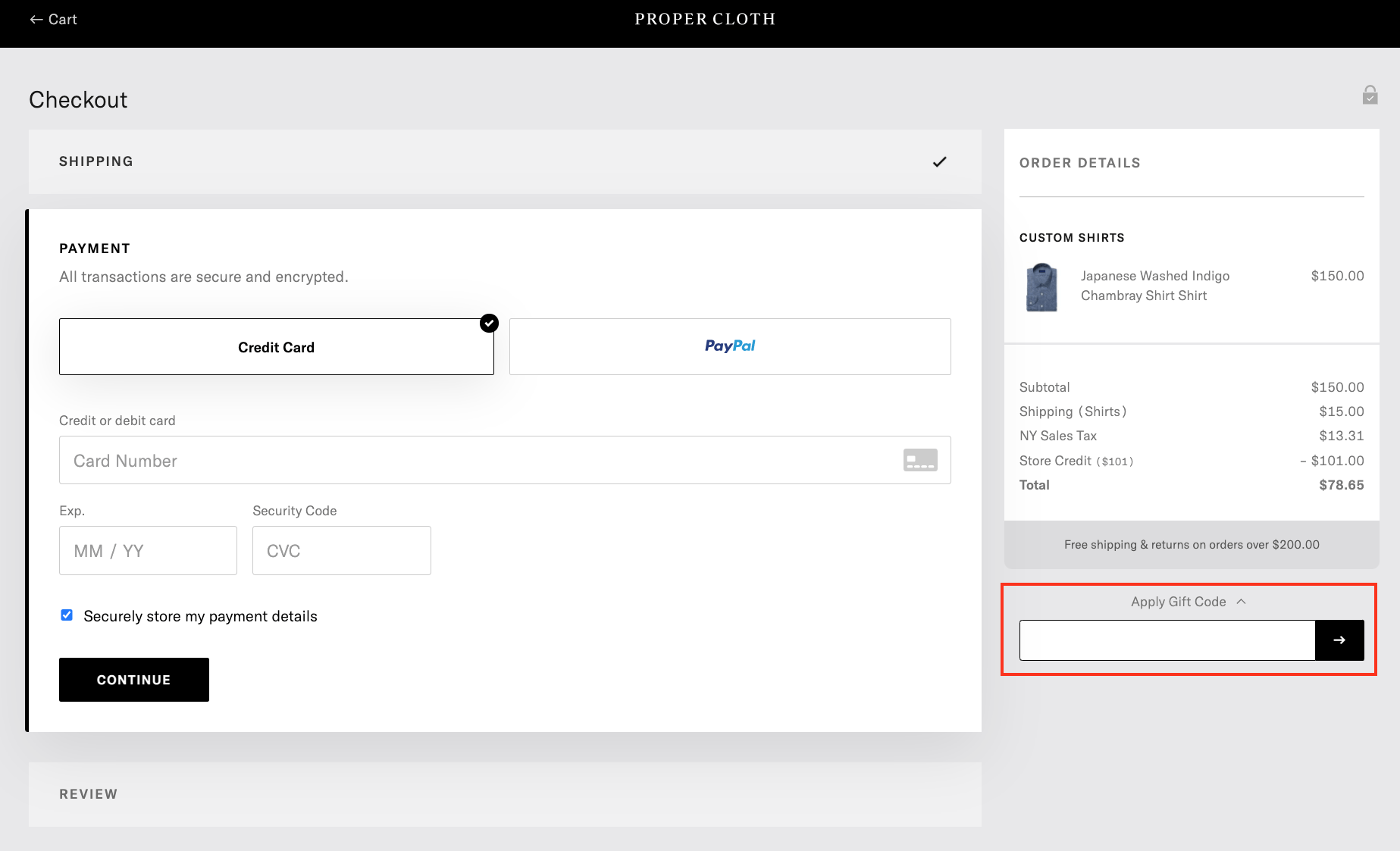 Do gift cards expire?
No. Proper Cloth gift cards do not expire.
Can I redeem a gift card in-person at the Proper Cloth showroom?
Absolutely. We recommend scheduling an appointment to meet with one of our fit specialists. In-person, we can help you (or the gift recipient) create your custom clothing sizes and learn more about fabrics and style options.
Can gift cards be applied to accessories and products other than custom shirts?
Yes. Gift cards can be applied to any Proper Cloth custom-made or stocked product.
Can I apply multiple gift cards to a single order?
Yes. Please contact our Support Team to request that your gift cards be combined or converted to store credit.
What happens if a gift card is purchased with a fraudulent credit card?
If it is determined that a gift card was purchased using a fraudulent credit card, or through other unlawful means, Proper Cloth reserves the right to cancel that gift card, cancel any order that was placed using that gift card, and remove any store credit that may have been added to an account related to the use of that gift card. Due to a recent increase in fraudulent activity, we would strongly discourage any customer from purchasing a Proper Cloth gift card from any site other than www.propercloth.com.