Adding a Pocket to a Pre-Designed Shirt
The 'Shirt Gallery' features shirts that Proper Cloth has designed, produced, and photographed to simplify the ordering process. To add a pocket to one of the pre-designed Shirt Gallery shirts before adding it to your cart, simply click on the image of the shirt, then click the 'Customize Style' to modify the design elements as you wish.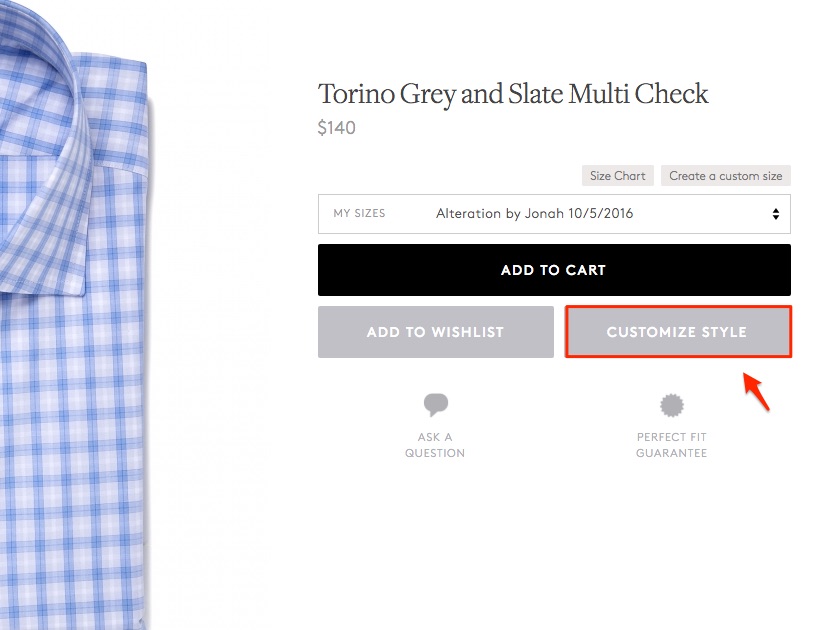 Note: Nearly all business and business casual shirts featured in the Shirt Gallery will not feature a pocket by default. Some casual shirts pictured will feature one of our pocket styles, but still a small percentage.
Adding a Pocket to your Custom Shirt
When creating a custom shirt through our Design A Shirt tool, you have the option to add one of our three pocket styles to your shirt. By default, 'No Pocket' is selected. To add a pocket to the chest of your shirt, under the Style section, click Pocket. Choose the pocket design you wish to apply to this shirt.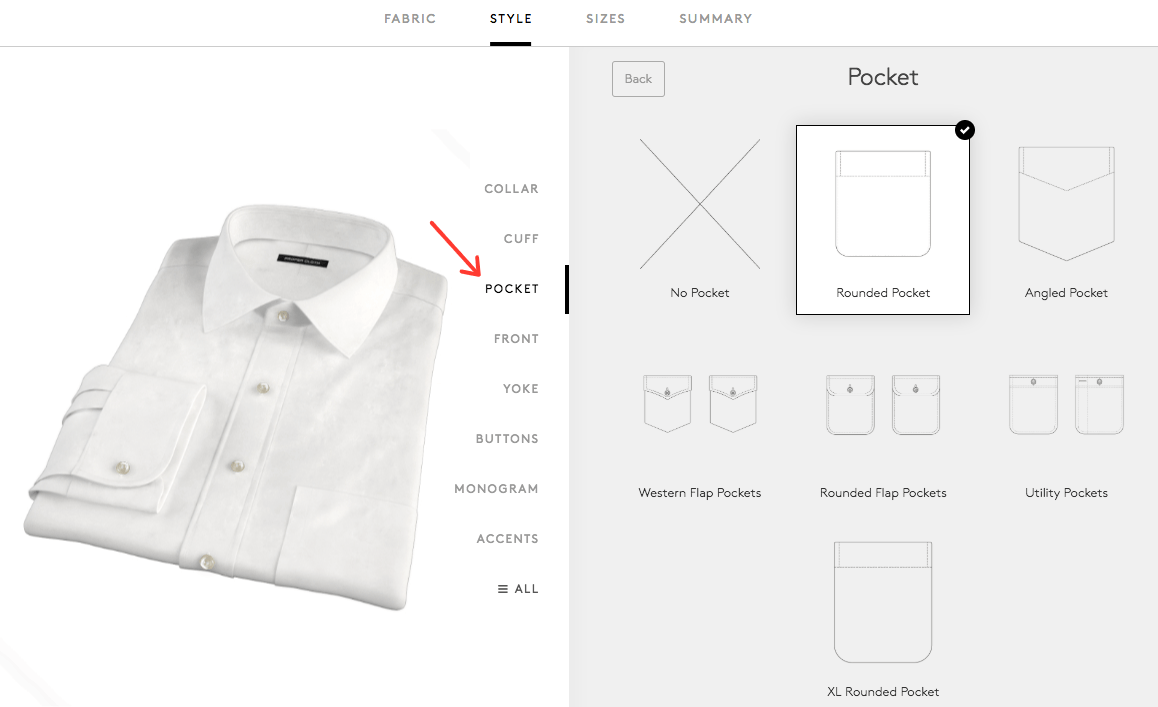 Note: Under the Style section of the Design A Shirt tool, you can set a default 'Saved Style Profile' for future use. Read more about Saved Style Profiles here.