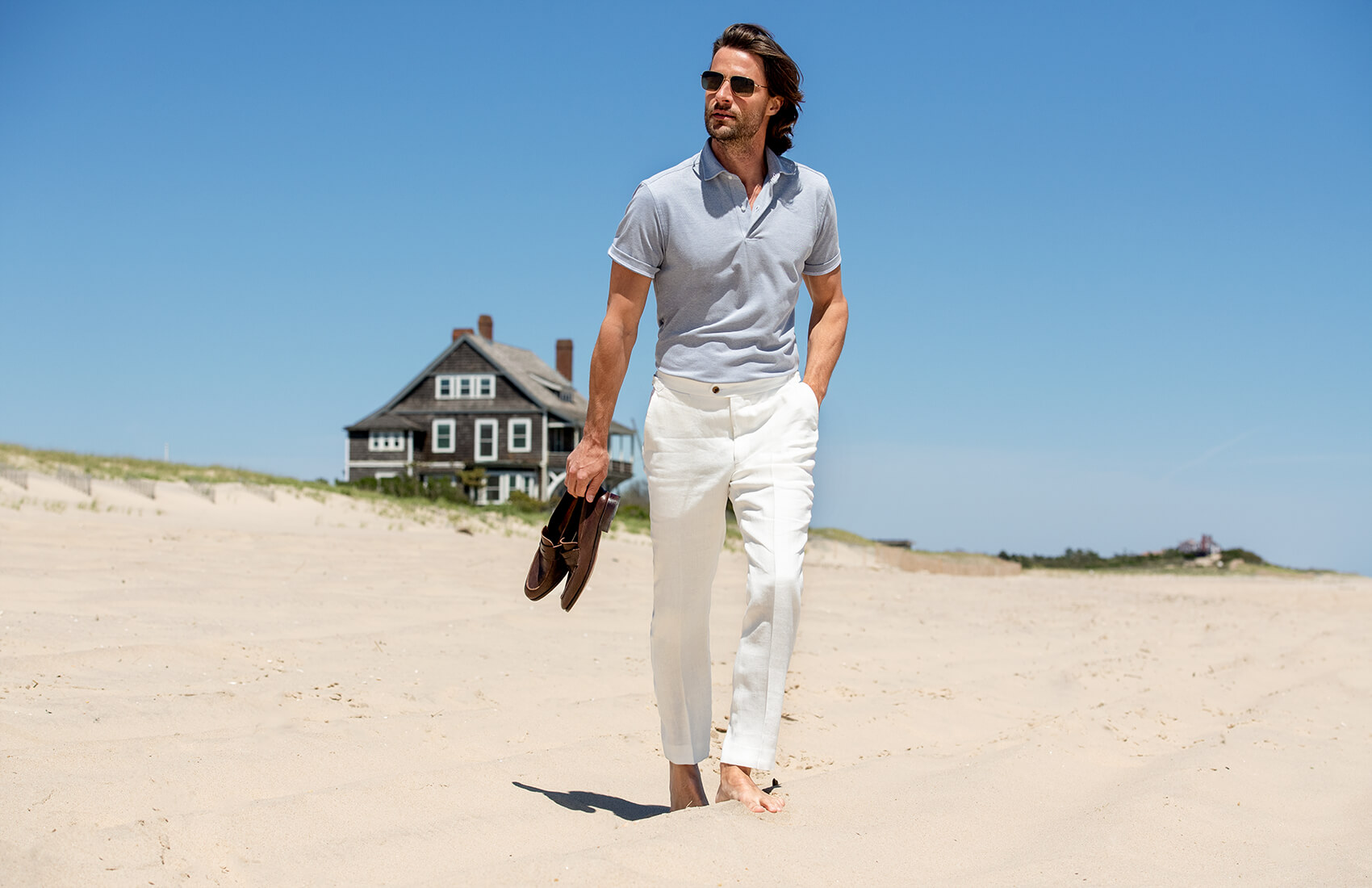 The addition of knit fabric options for custom shirts also introduces new front placket design options exclusive to these casual, stretchy fabrics.
One Button Polo Front
A timeless One Button Polo Front style. For those who want to show a little more chest or enjoy a lower top button placement, the One Button Polo Front is your best bet. For an extra casual look, the placket can be left completely unbuttoned (as pictured above).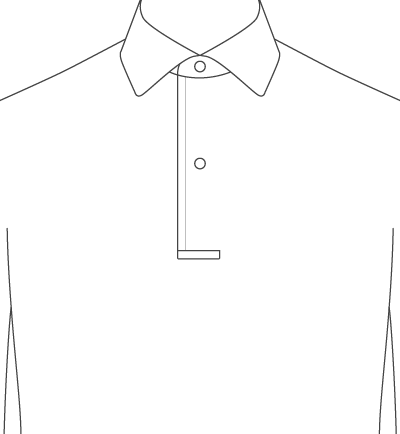 Two Button Polo Front
Another classic design option, the Two Button Polo Front allows for a little more versatility in terms of top button placement. The first button below the collar band is a little higher than in our One Button Polo Front design, showing less chest or undershirt. If there are times when a lower buttoning point is desired, however, one can fasten the lower button only.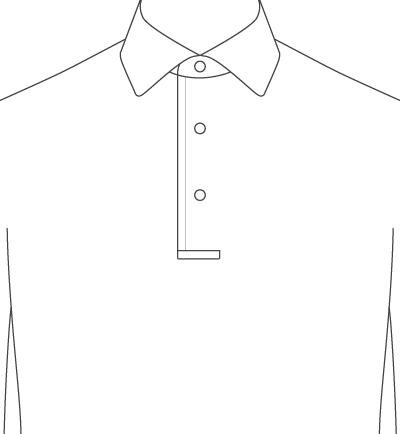 Custom Top Button Placement Not Applicable to Polo Fronts
Due to the shorter overall length of the One and Two Button Polo Front plackets, custom 'Top Button Placement' settings from one's saved shirt size are not applied during construction of shirts featuring these polo placket options. Reference the descriptions above for the top button placement specifications for each of the Polo Front placket options.
Other Front Placket Options
While the Polo Front options are a no-brainer for knit fabric shirts, most of our traditional front placket options can also be used to create unique designs. For more information on other front placket design options, click here.