Custom shirts have never been so
.
Order your first custom shirt in less than 2 minutes. Just answer 10 easy questions and let our Smart Sizes leverage data from tens of thousands of customers to calculate your perfect fit in seconds. No measuring tape necessary!
Generate your size Now
Learn More
Custom shirts have never been so
stylish

.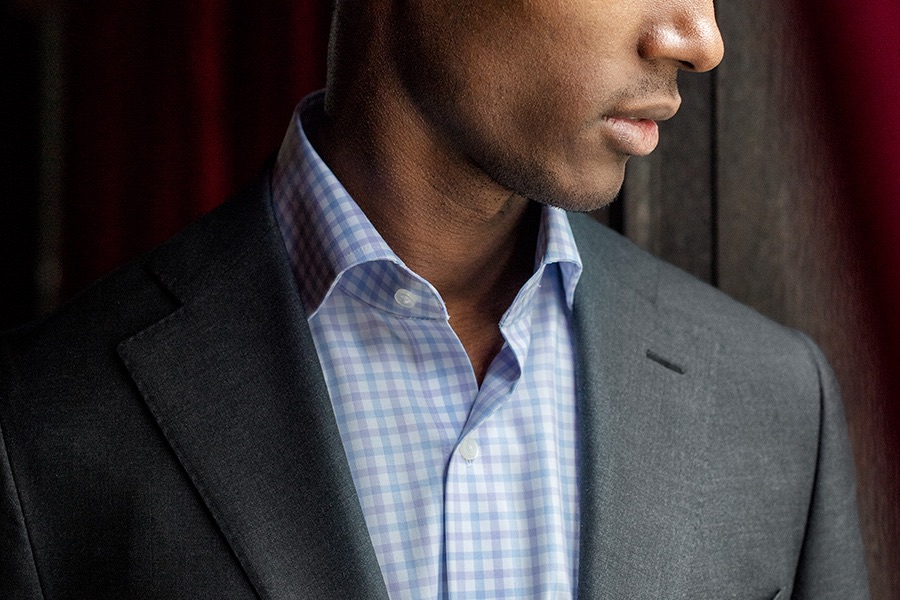 With our design team based in SoHo, New York and seasonal collections launching every few weeks, there's a reason GQ magazine calls us their "New Favorite Online Custom Shirtmaker".
Plus, you can customize any shirt to your style preference. Change the collar, cuff, or add a pocket to make it yours.
Custom shirts have never been so
convenient

.
Custom shirts have never been so
high-quality

.

We use the world's highest quality fabrics from Italian mills such as Thomas Mason, Albini and Canclini and finish our shirts with beautiful details such as mother of pearl buttons and side-seam gussets.

Starting from just $80.

Get Started Now
Custom shirts have never been so
fast

.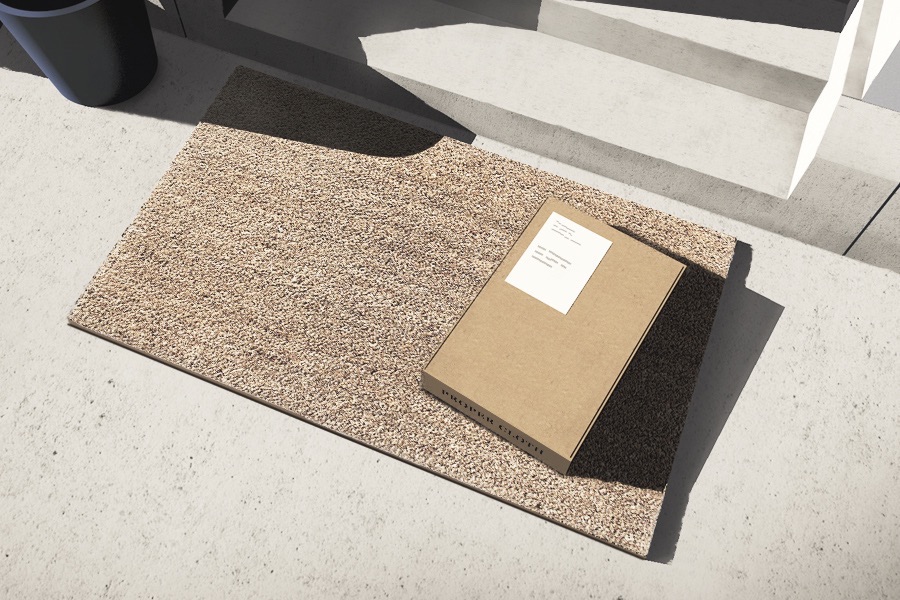 Thanks to our superior technology and logistics, we're able to custom make your shirt to order, and deliver it to your door in under two weeks.
Custom shirts have never been so
friendly

.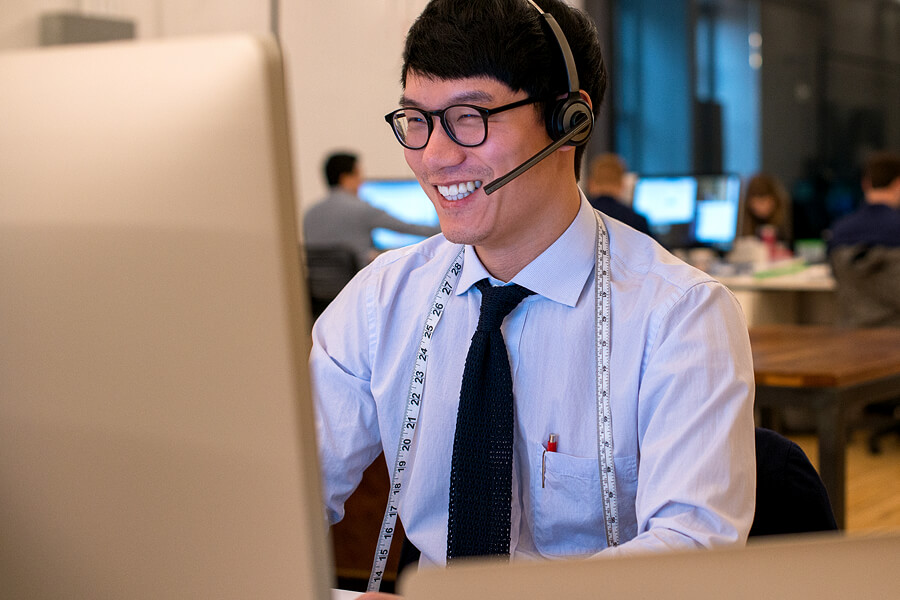 At Proper Cloth, perfect fit is guaranteed. Remakes and alterations are completely complimentary and our team of highly trained fit experts are standing by to help. We will go over the top to make sure your experience is smooth and painless!
Find Your Size Now
What our customers say about our quality
★ ★ ★ ★ ★
"Proper Cloth is truly a great custom shirt company. I have used some competitors but keep coming back to PC. Their customer service is great and their quality in unmatched. "
Douglas R. - Los Angeles, CA
★ ★ ★ ★ ★
"I highly recommend these guys. I've been thinking about custom shirts for years and I'm glad I settled on Proper Cloth. Their shirts are very high-quality and they absolutely win in customer service."
Eric O. - Fort Worth, TX
★ ★ ★ ★ ★
"I had been buying custom shirts for 10 plus years. The Proper Cloth experience is as good as any for quality and the right price point."
Frank S. - Denver, CO
★ ★ ★ ★ ★
"This is where I get all of my shirts. They fit much better and are more stylish and affordable than other online retailers."
Michael C. - Boston, MA
★ ★ ★ ★ ★
"Proper Cloth has provided a whole new way for me to look good. Because I'm tall and on the thin side, it's often difficult to find shirts that fit to my satisfaction - but with Proper Cloth, I get exactly what I want every time."
Curtis M. - Burbank, CA
★ ★ ★ ★ ★
"Awesomely tailored shirts. I wear my Proper Cloth shirts all the time and always get compliments."
Adam L. - Phoenix, AZ
★ ★ ★ ★ ★
"I'm taking the time to write this review because buying from Proper Cloth was really an amazing experience. And after having my size all squared up, every time I want a new shirt, it takes 2 minutes do design and buy one. They fit perfect every time."
Manuel F. - Philadelphia, PA
★ ★ ★ ★ ★
"This service has already ruined me for buying shirts by store. The site is great and provides all you need to customize the size of shirts. The shirt itself damn near moved me to tears. I knew my current shirts weren't perfect fits but I didn't know just how wrong they were till I had my Proper Cloth shirt on."
Brian W. - Washington, DC
★ ★ ★ ★ ★
"Received my first shirt... it fits great. All with no hassles, had great follow up from them. It was painless. For a guy who has problems buying off the rack, I would definitely have no worries about buying future shirts from Proper Cloth knowing that they will fit."
Stewart T. - Chicago, IL
★ ★ ★ ★ ★
"I ordered my first custom shirt and received my beautiful, perfectly crafted shirt shortly later. I'm in the process of replacing my whole business wardrobe with shirts from these folks. Highly recommended, but once you start, you can never go back to settling for ill-fitting shirts off the rack!"
Tim B. - San Jose, CA
★ ★ ★ ★ ★
"I was in the custom clothing business for 15 years and have been wearing custom shirts since 1987. For my first shirt with Proper Cloth the fit was great. The website is easy to use, the delivery time is great, and the product is awesome, especially for the price."
Charlie M. - Seattle, WA
★ ★ ★ ★ ★
"I love Proper Cloth. After ordering my first shirt, I have since ordered several more. You can customize the fit and style of your shirt in a nearly infinite number of ways. Manufacture and shipping is super fast, especially considering each shirt is custom-made. I can't imagine finding better shirts for a better price."
Mark M. - Washington, DC
★ ★ ★ ★ ★
"From start to finish the process was perfect. The shirt fitting was fun and easy, shirt came within two weeks. The shirt fits amazing!! I have now ordered some fabric samples to review and can't wait to place my next order!! #1 shirts around."
John R. - New York, NY
★ ★ ★ ★ ★
"Took a chance and ordered a single shirt online, by answering the guided questions about my dimensions and fit. Surprised to say it worked out very well! Two weeks later I had a really nice custom dress shirt on my doorstep. I promptly ordered three more shirts. Great stuff!"
Jonathan H. - Columbus, OH
★ ★ ★ ★ ★
"Can't beat Proper Cloth for dress shirts. Once you get your personal measurements right, this is as easy as it gets - no trying on a bunch of sizes at a store and being limited on fabrics and patterns. I don't buy dress shirts anywhere else."
Grant C. - Dallas, TX
How we're defining the future of custom shirts.
Customized Selection
Shop from our curated shirt gallery, or build your own shirt and choose your own design details.
Perfect Fit Guarantee
If your shirt doesn't fit exactly how you want, we'll remake it for you in a new size, fabric or style for free.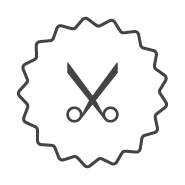 Saved Shirt Profiles
Your custom sizes and order history are stored online for easy access.
Expert Customer Service
Our team of custom shirt experts is standing by to answer any questions.