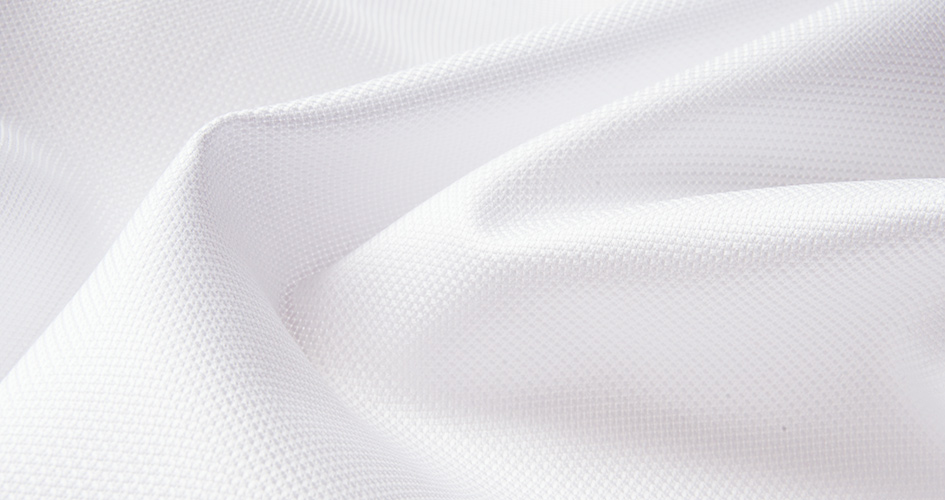 Royal Oxford is a beautiful, flashy dress shirt fabric. It has an elaborate weave that gives it a distinctive, significant texture. It's usually very shiny. Royal Oxford fabric is well known for its softness. Something about the weave makes the yarns puff out a bit and it just feels cushy and nice.
Don't confuse Royal Oxford cloth with regular oxford cloth, or pinpoint oxford cloth. They are totally different. Regular oxford cloth is a much heavier, rougher, and casual-looking fabric. Pinpoint is great for both everyday business and formal looks as well. However, Royal Oxford, particularly in white is best suited for your most formal of occasions, either with a suit or tuxedo.
Because Royal Oxford fabric is such a fancy looking fabric, we especially recommend it for french cuff dress shirts and wide spread collar dress shirts. Pair a nice fitted dress shirt with a dark navy suit and you'll feel extra sharp.