How to order fabric samples from Proper Cloth
We try our best to make our shirt fabric photographs and descriptions communicate the true essence of a fabric, but sometimes you just have to see the fabric in person to really know what it's like. With that in mind, we've made it easy to request samples of any shirt fabric.
Just browse through our fabrics, click on the fabric you like and then click "ORDER FABRIC SAMPLE" to add it to your cart.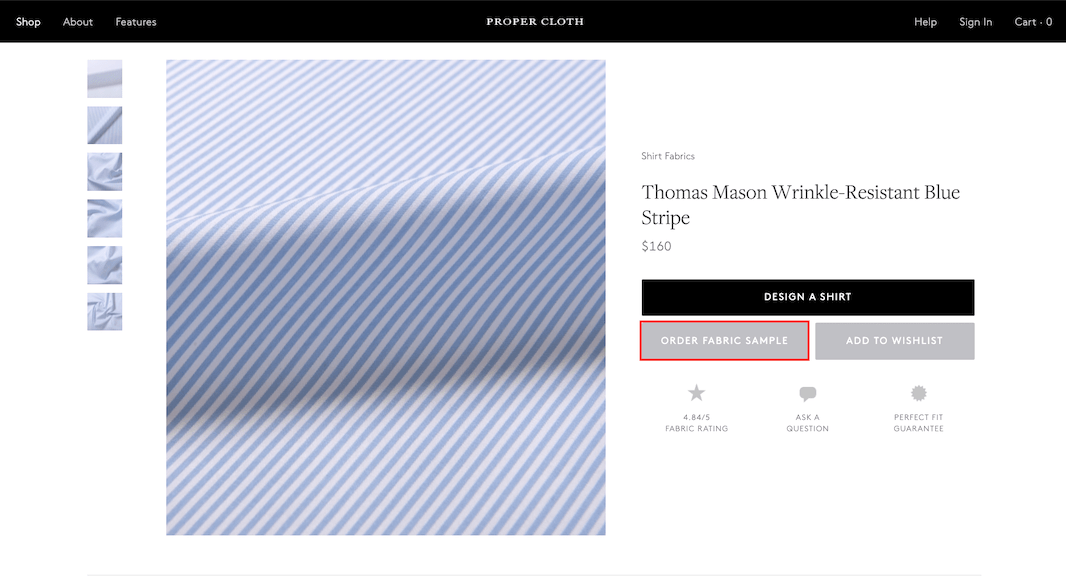 The charge for fabric samples is $1 each, and the site will allow you to order up to six at one time. Note that we will credit your account $1 for every fabric sample you purchase, so they are in effect free after you make your first shirt purchase. If you want to order more than six fabric samples at one time, you'll have to complete your checkout more than once.
Fabric samples will be sent from our showroom in Soho via US Postal Service within a day or two, so you can expect delivery to US addresses within a week or less. For international delivery the speed can vary a bit more.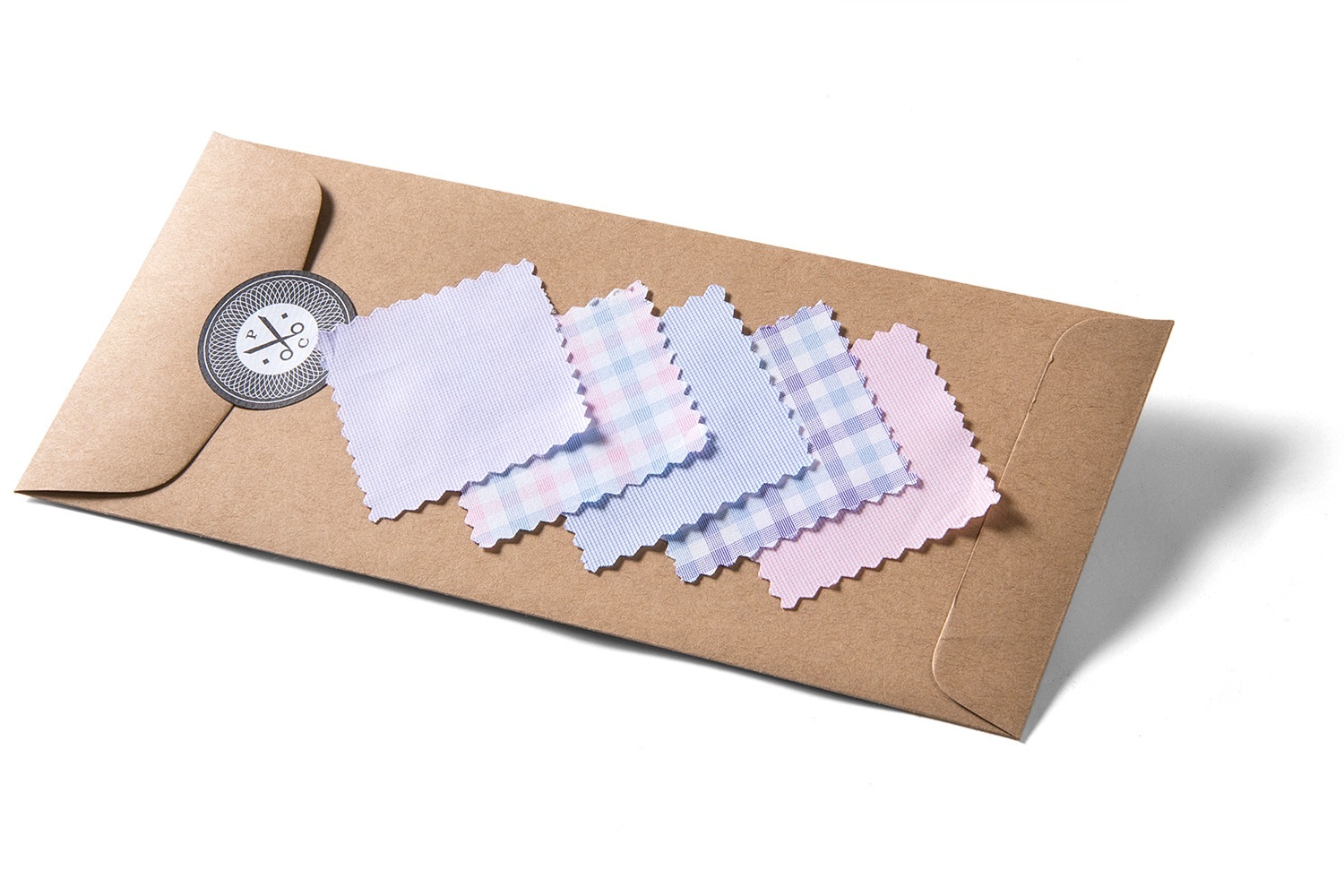 A note about Washed Indigo fabric samples
Due to the unique nature of the washing and dyeing process with which our limited edition Washed Indigo fabrics are created, we are unable to offer samples of them. If after reading the description and details you'd still like more information about a Washed Indigo fabric, please don't hesitate to reach out to our team at contact@propercloth.com.