The Western Shirt embodies the classic American southwest look with a pointed, stylized yoke extending over the front and back of the shoulders as a staple. Dual pockets on the chest always come in handy and functional snap buttons finish the look.
Fabrics for Western Shirts
Western Style Details including the Western Front, Western Yoke, Western Flap Pockets, and Snap Buttons can be applied to any fabric in most any combination. Typically, casual chambray and denim fabrics are the base for Western shirts, but textured plain weave fabrics with similar heft are also recommended. Casual soft collars and cuffs are common, but you can order the designs of your choice to combine with the Western Style Details.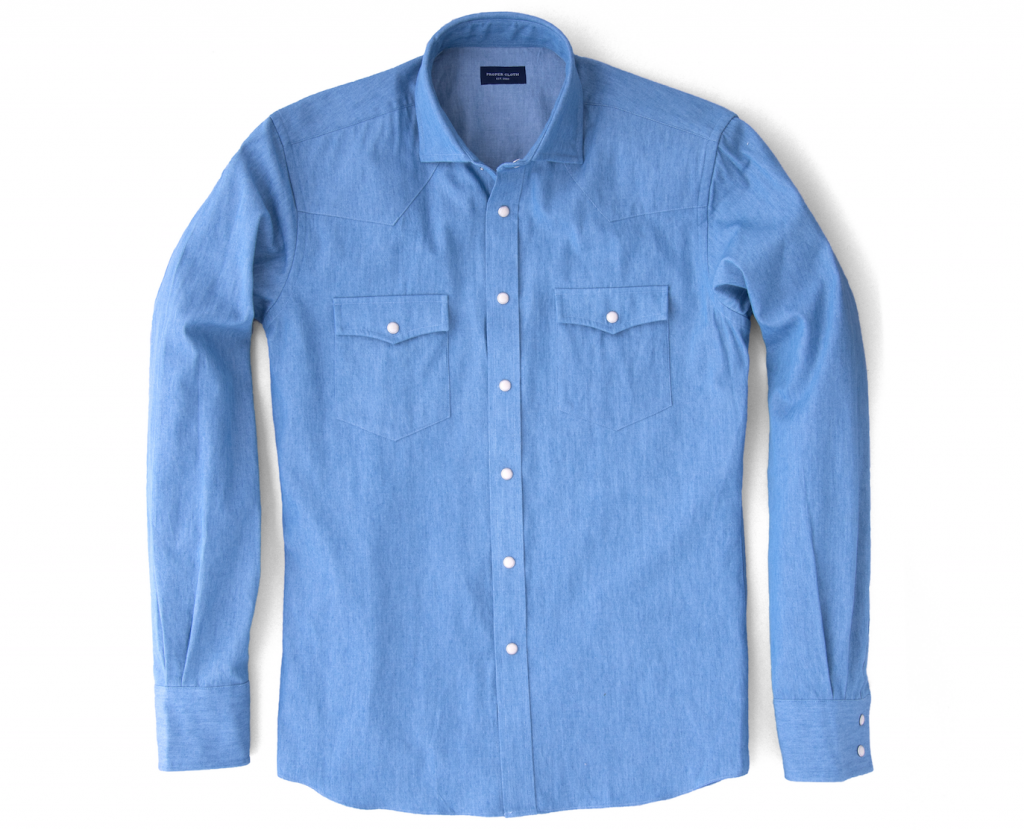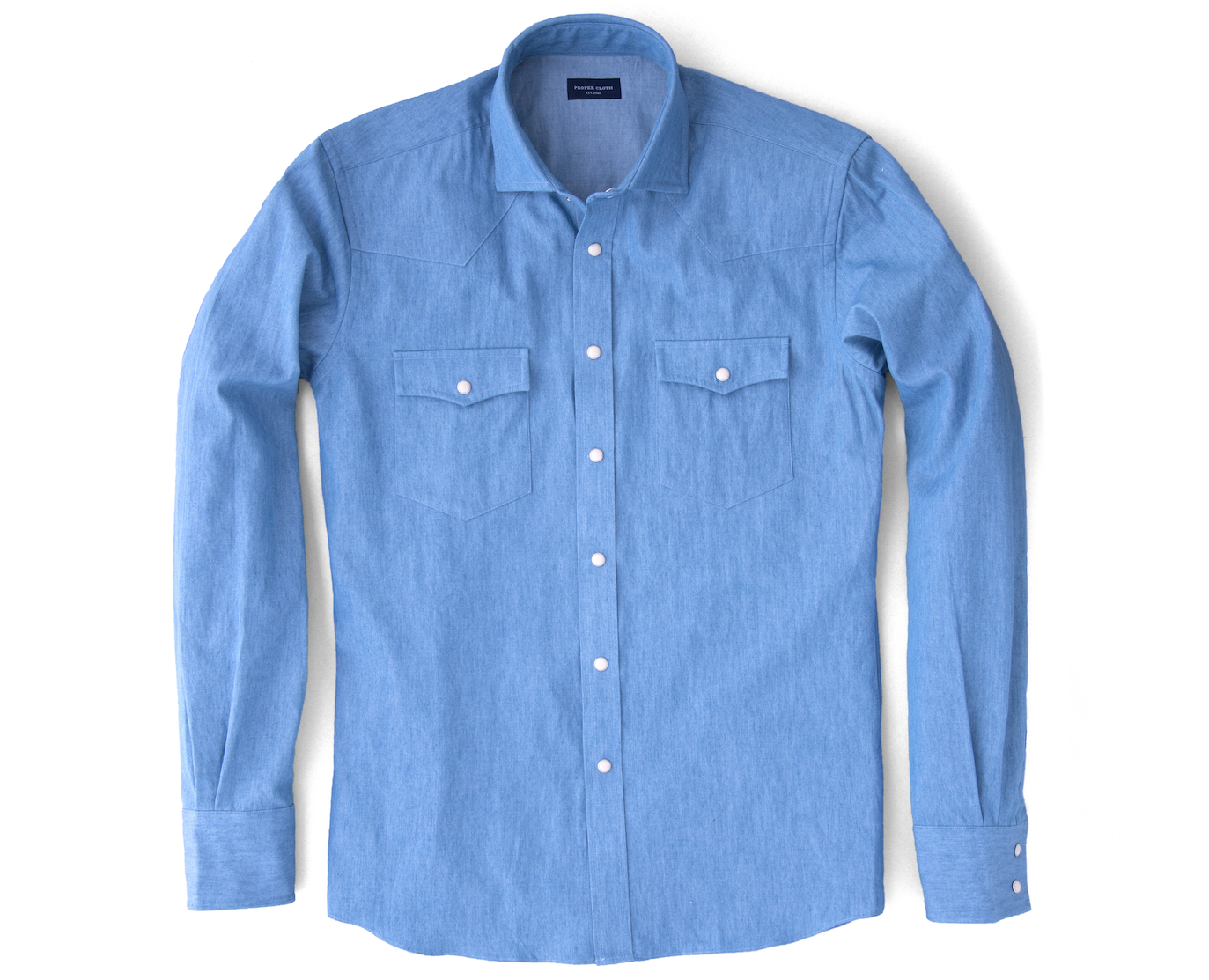 Ordering a Western Shirt
Using the Design-A-Shirt tool, first select the fabric of your choice. From the Style tab, select your desired Collar and Cuff design. A Soft Point Collar is the perfect option for achieving that classic Western shirt look.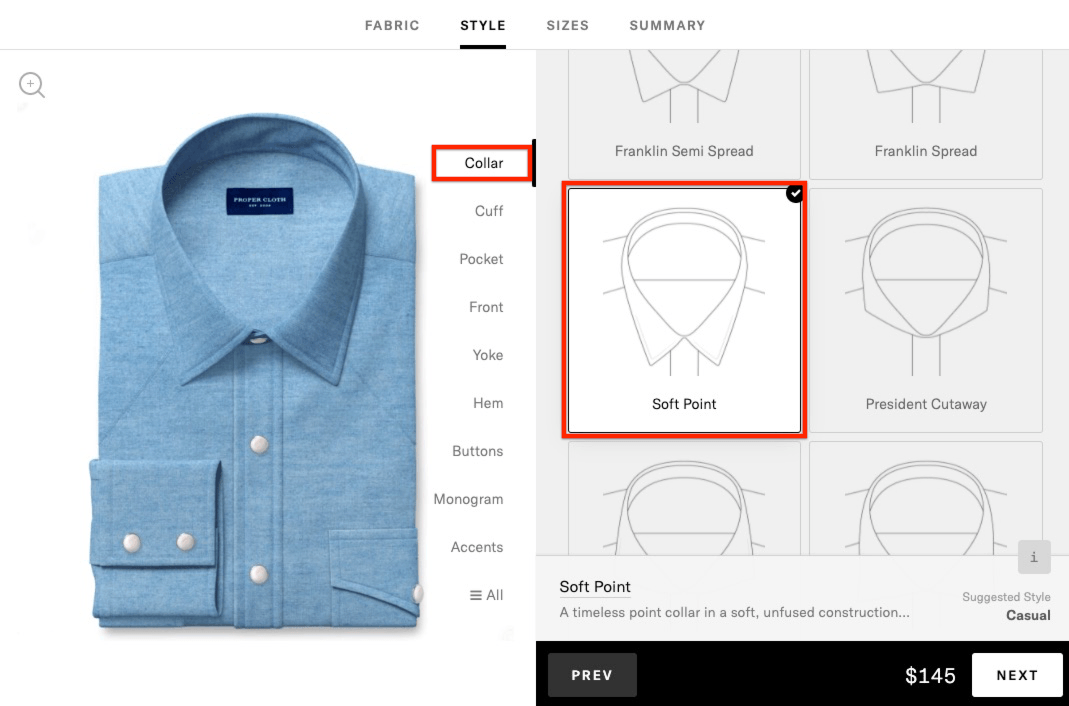 Then, skip to Front options and choose Western Front: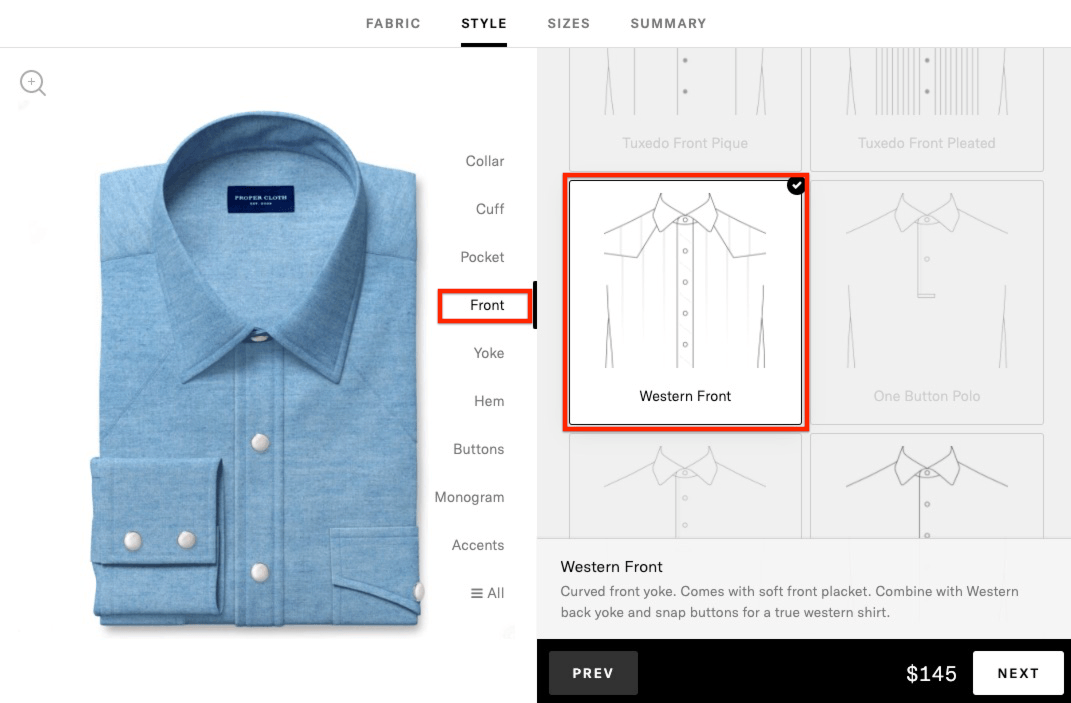 Make sure Yoke is set to Western Yoke as well to complete the look.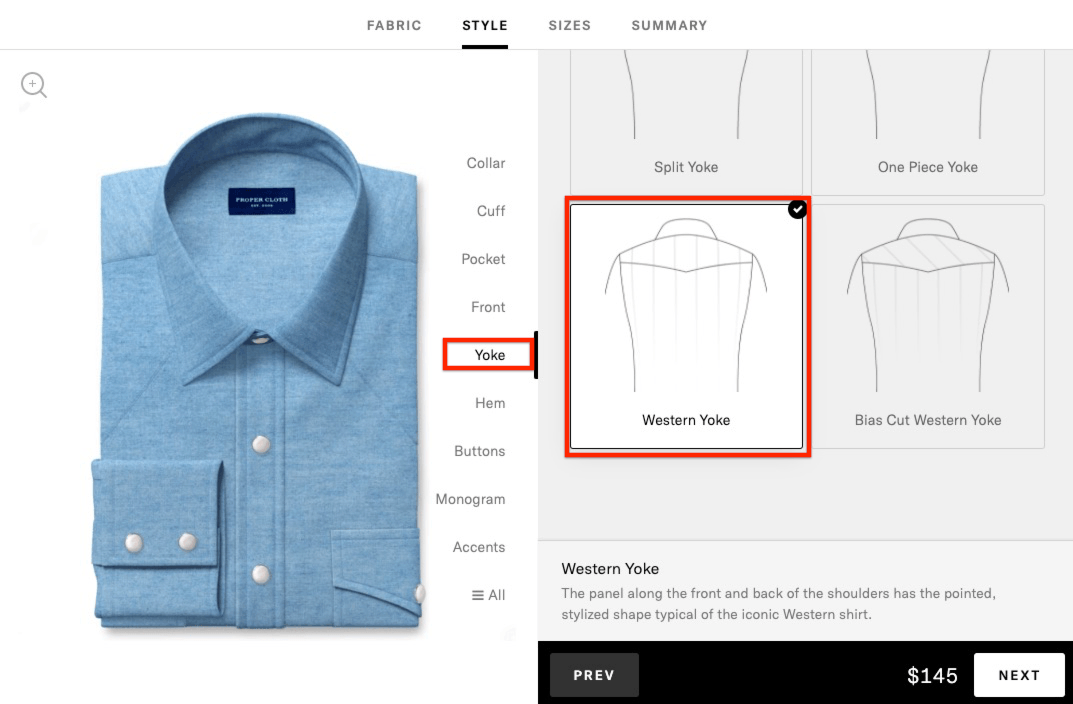 Head to Buttons and add the Snaps.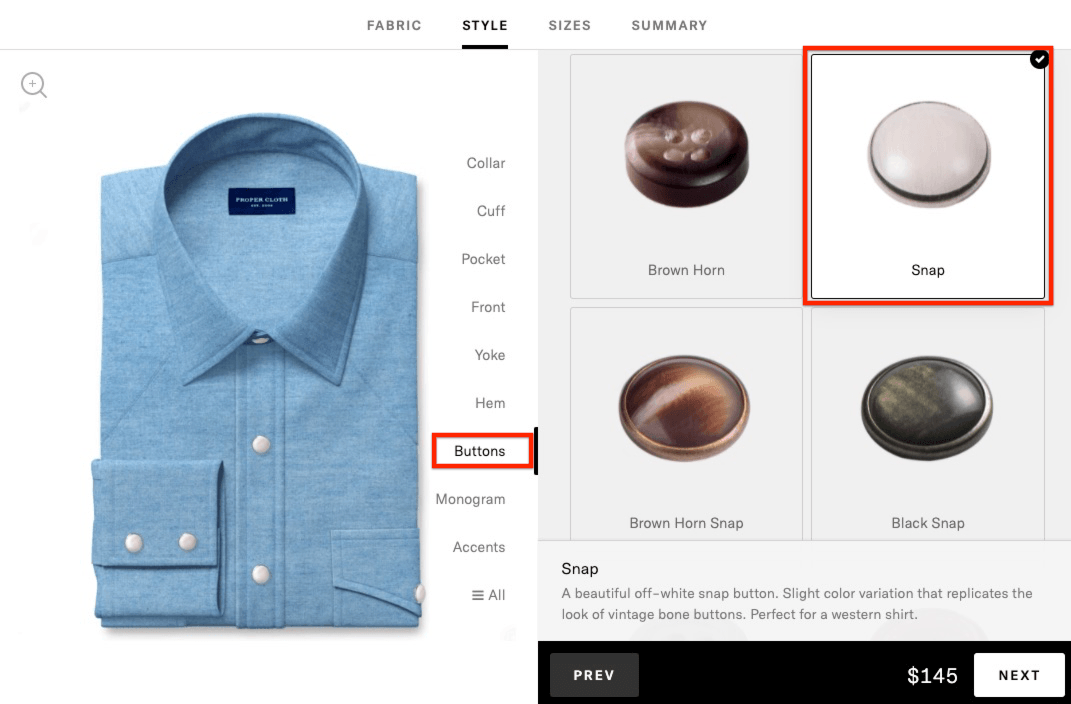 (Optional) Western Flap Pockets are recommended, but you can always specify your preference here as well.