While tartans originated as wool fabrics, they have become popular fabrics for sport shirts over the years–especially for fall and winter. Tartans are particular styles of plaids associated with Scottish clans. Some of the most popular styles are Black Watch, Royal Stewart, Gordon Dress, and Wallace.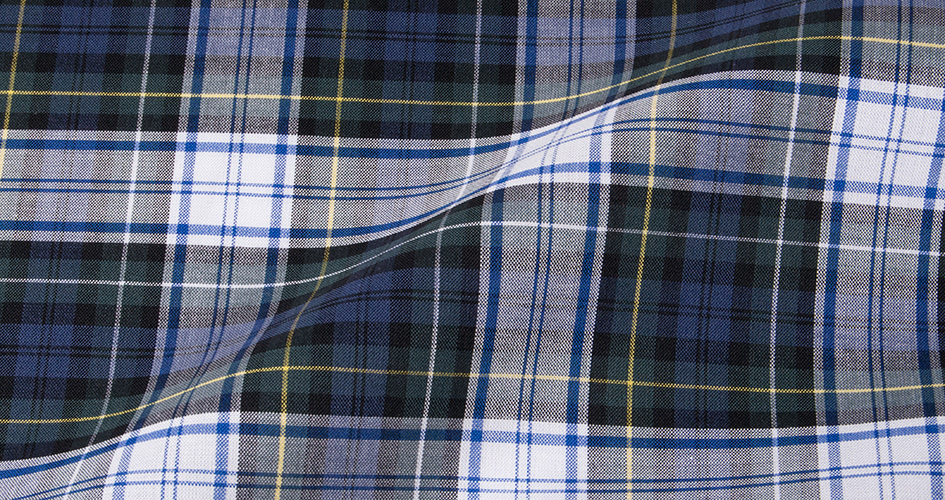 Tartans can be made in a variety of weaves including broadcloth, twill (especially flannel twill), and oxford. We typically suggest sticking to a solid tie and/or suit with a tartan–additional pattern can make your look seem overly busy.
Click here to see our selection of tartan and casual plaid fabrics.