How it should fit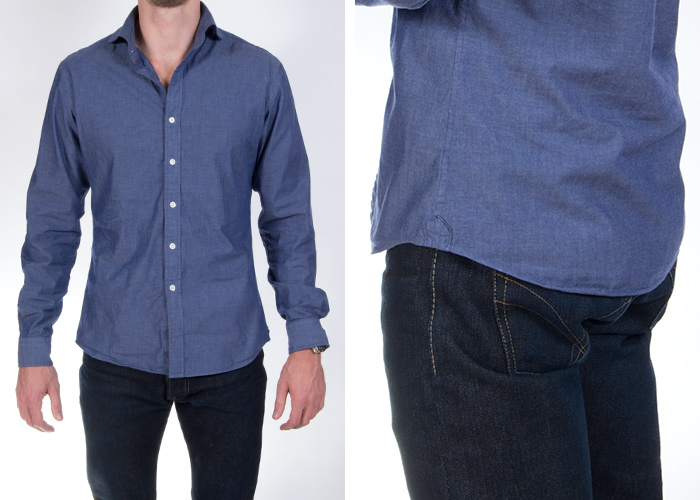 The optimal bottom width will depend on how tight the midsection width is being made and if you plan to wear the dress shirt untucked or tucked in. For untucked shirts, it should be loose enough to not be tight on the hips of your jeans or shorts, but not so loose that it flares out at the bottom too drastically.  For tucked in shirts, it should be tight enough that it is not causing an unwanted puff just above the belt, but loose enough that it doesn't squeeze at your hips or butt.  Having a bottom width that is too tight at the hips can cause the shirt to ride up the hips as you move around and not stay tucked in neatly.
How the measurement works
The bottom width is the width of the shirt at the bottom of the side seams.  Similar to chest and midsection width, adjusting the bottom width by 1" will adjust the total circumference by 2".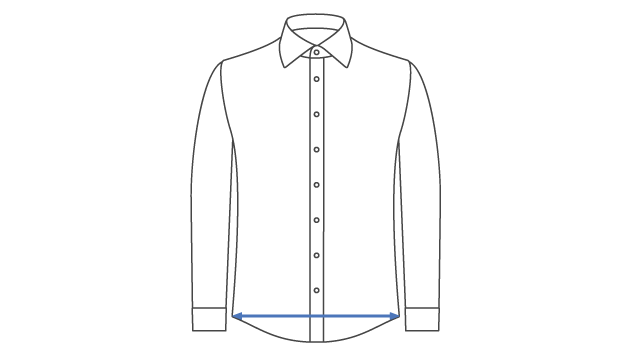 General tips
Bottom width is best left to "default" for most guys.  However, if you're going for a particularly slim fit through the chest and midsection it may be necessary to override the default bottom width and specify something that is a better match for your specific shape.  Take particular caution if you have a large difference between your chest, waist, and hip measurements.