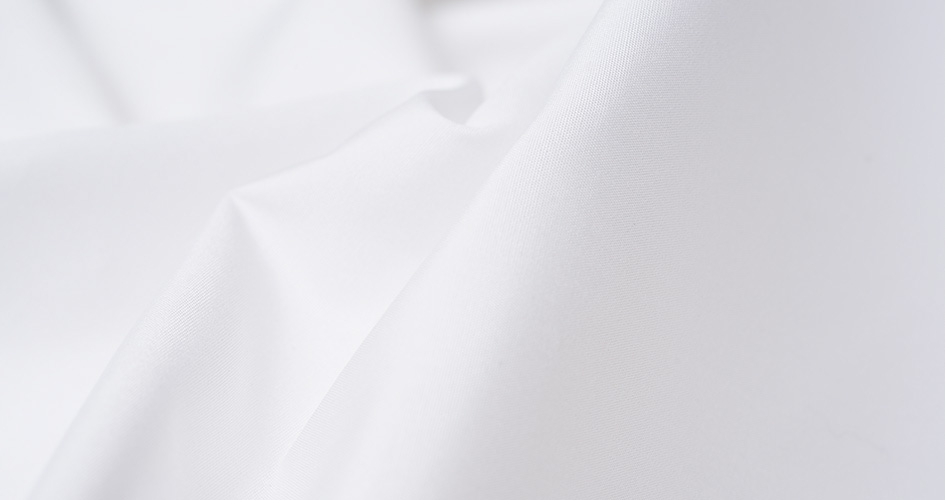 Broadcloth is a very popular type of dress shirt fabric. Broadcloth and Poplin are essentially the same type of fabric. Broadcloth is a very lightweight, smooth, flat looking fabric, with no pattern in the weave of the threads. It is similar in quality to pinpoint fabric, but has slightly less texture. This usually means it is slightly more transparent and not as shiny as the pinpoint fabric. Broadcloth fabric comes in a variety of thread counts, ranging from 50 singles to over 140 doubles. Learn more about fabric thread count in the sidebar here.
Broadcloth dress shirts are very versatile. A classic white broadcloth fitted dress shirt will appear very dressy and be perfect for formal occasions. Broadcloth makes for an excellent wedding dress shirt, or a business interview dress shirt. Additionally, because broadcloth is such a popular weave, you'll find broadcloth in a variety of weaves and colors. Depending on the pattern, these can make for an excellent casual dress shirt. Because it is a lightweight dress shirt, it works great year round fabric.
Broadcloth Fabric Weave
The weave is an extremely simple weave, where the warp and weft yarns cross over and under each other one yarn at a time.