Measure Straight Across the Top of the Waistband
To measure the Waist Width, lay the pants down, face up, on a flat surface. Use your hands to spread the pants out flat, with the waistband buttoned at the front and the fly zipped closed. The front of the waistband should lie directly on top of the back of the waistband. Measure across the top of the waistband from one side of the pant to the other. The Waist Width is equal to half of the waistband's total circumference.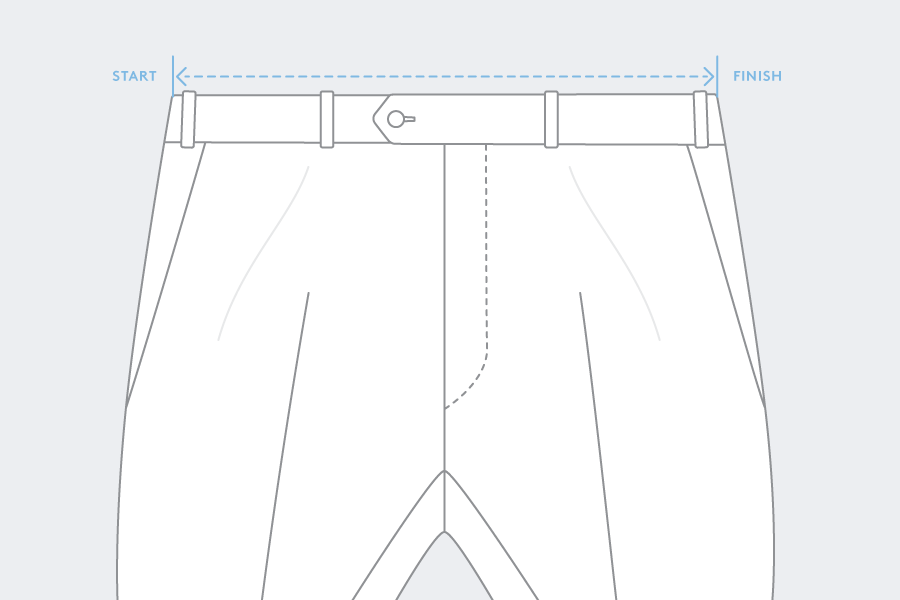 Understanding Vanity Sizing for Pants
Like most pants, the base sizing for our pants' waistbands includes vanity sizing. This means selecting the option for a 30" waist in the Smart Size quiz or ordering/creating a size from one of our Standard Size options will produce pants measuring roughly 31.75" in the circumference of the waist, which will display as a 15.9" Waist Width. 
All other dimensions, including Inseam Length, are true to measurement. We recommend choosing the waist size you usually wear off the rack for pants or jeans. For exact garment measurements, refer to the dimensions provided on the size generator.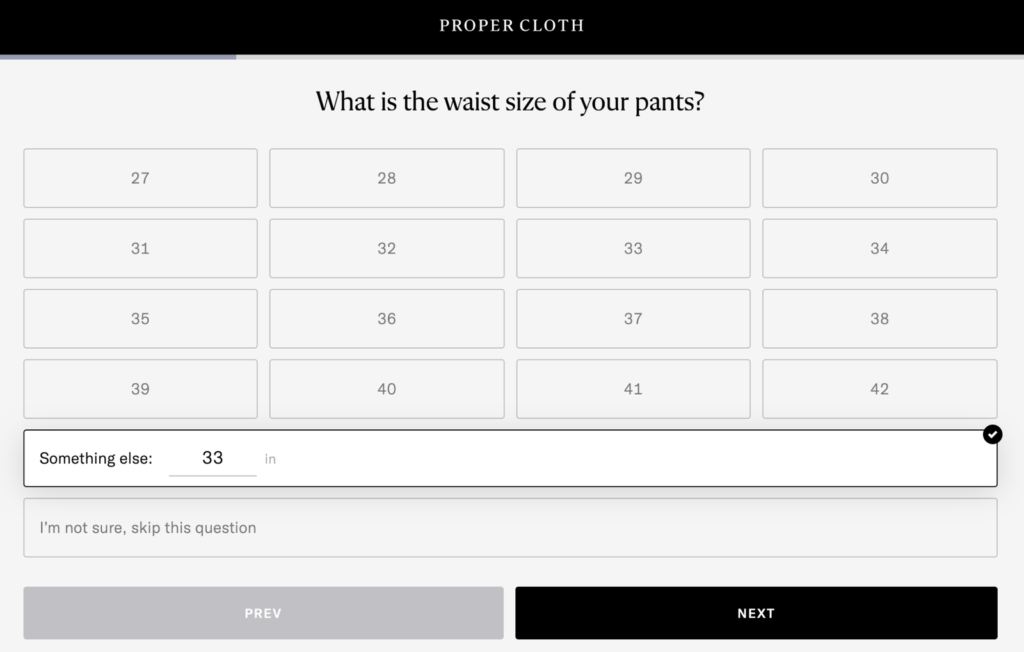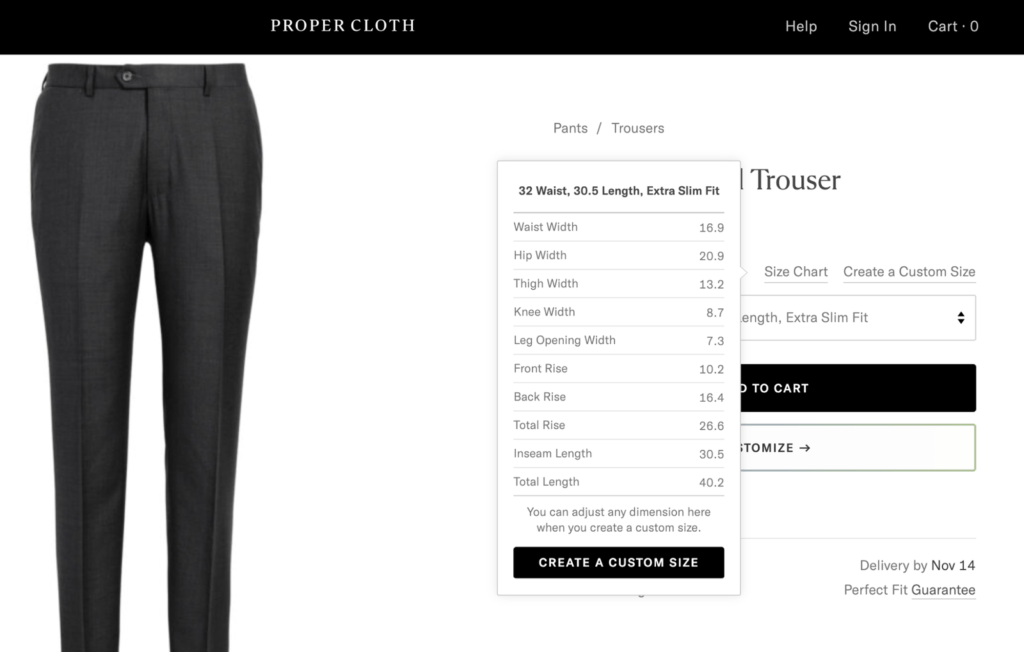 Measuring Your Body for Waist Width: Consider the Rise
To determine the appropriate Waist Width measurement, you'll first need to confirm that the waistband is resting at the height/place you normally wear your pants. Your preference for a higher or lower rise will determine how small or large the waistband needs to be to fit correctly.
Below are 3 rise options to consider:
Low Rise: Rests at the hip bones
Mid Rise: Rests between the navel and hips
High Rise: Rests at or above the navel/natural waistline