How It Should Fit: Closely following the seat
A well–tailored pair of pants should follow the curve of your rear and hips in a smooth, uninterrupted line between the waist and the thighs. When you zip or button up the pants there should be no folds of excess fabric, which indicates a loose fit, or tension lines, wrinkles across the front of the hips, or pulling across your backside, which indicate a tight fit.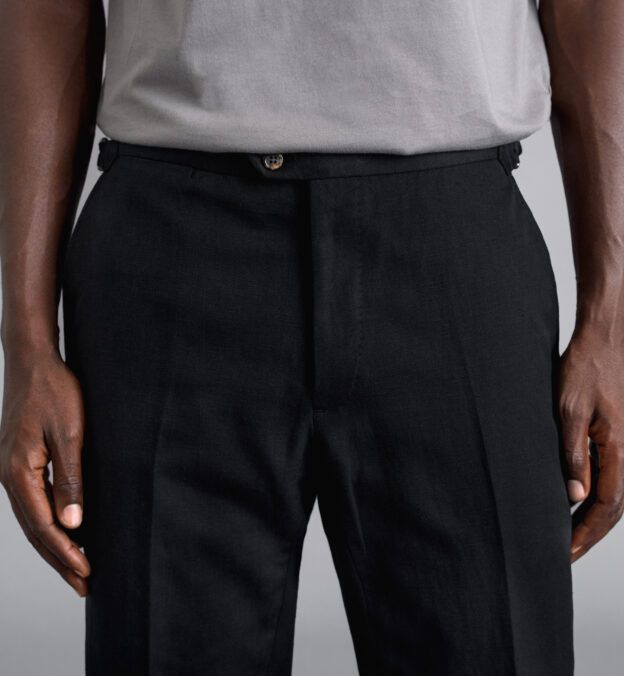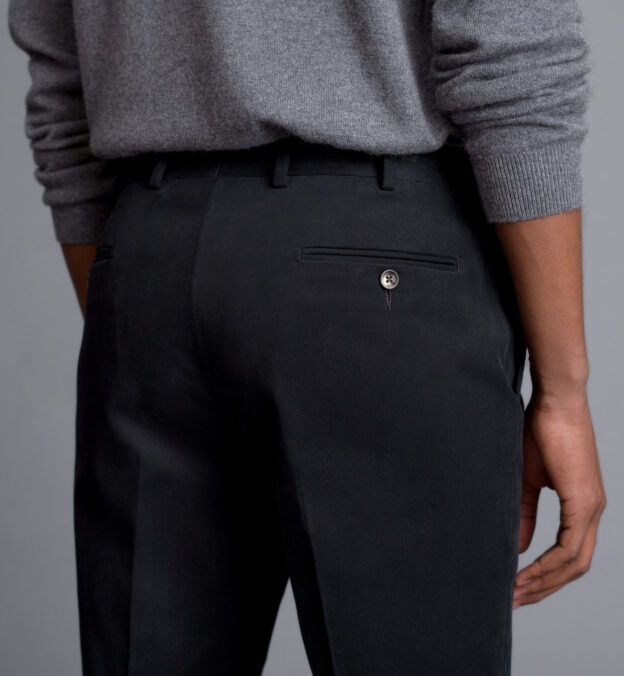 Hip Width Too Small: Pockets flare
When you zip or button up the pants and stand upright, the pockets should lay flat against the side seam of the pants. A clear sign that the Hip Width is too small is if the pockets bend noticeably at the hip area. This bending is referred to as "pocket flare." If the pants hug the hips too closely, the tension will cause the fabric to pull across the hips and the pockets to buckle and flare out. As a result, the pants will appear to fit too small and will likely be uncomfortable as well. Consider increasing the Hip Width if you see this.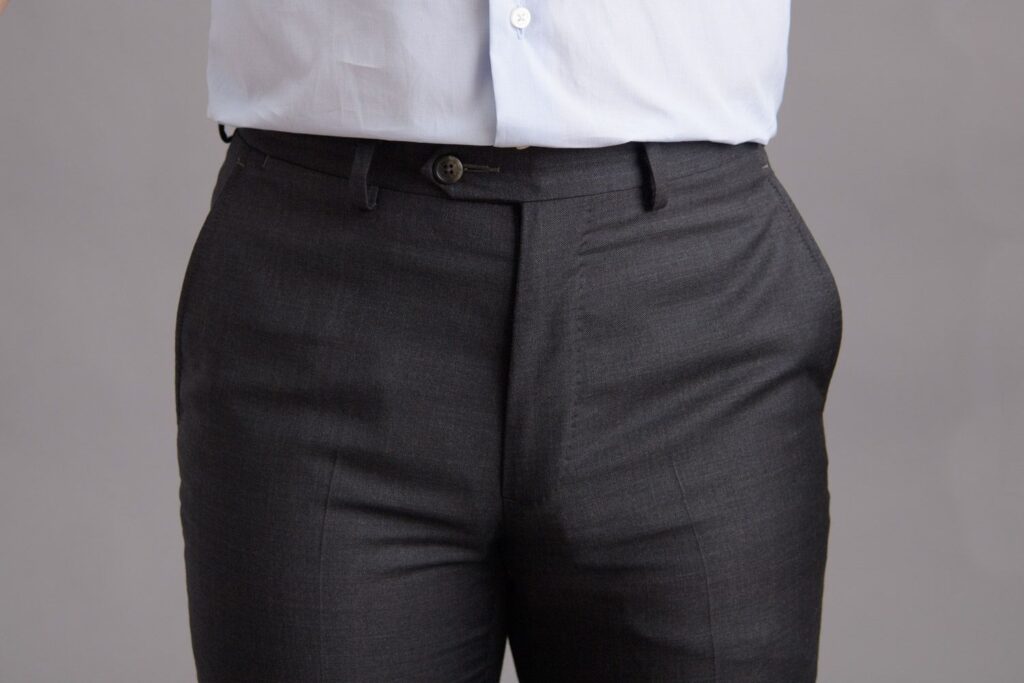 Note: A tight Waist Width can also contribute to the pocket flaring. Because the Waist Width can influence tightness across the highest point of the seat, it is important to consider Waist and Hip Width simultaneously in order to correct the pocket flare issue.
Another sign that the Hip Width is too small is if the pants feel or look too tight across the seat. You may notice tension lines running horizontally across the seat or lines from the side pockets to the center back of the pants. Increasing the Hip Width will provide more space in the seat of the pants to alleviate this tension. In some cases you may also notice that the pants ride up along the center back seam. In this case, increasing Back Rise a bit in addition to increasing the Hip Width can help to ensure the backside of the pants provide adequate room.
Hip Width Too Large: Excess fabric in the seat
The Hip Width is too large if the pants appear to have too much fabric at your rear or show little to no definition of your hips. If you notice excess fabric folding vertically across your behind or near the center back seam, you should consider reducing the Hip Width. Even for gentlemen who prefer a classic or more traditional fit, the silhouette of the pants should drape cleanly over the hips with few wrinkles on your behind.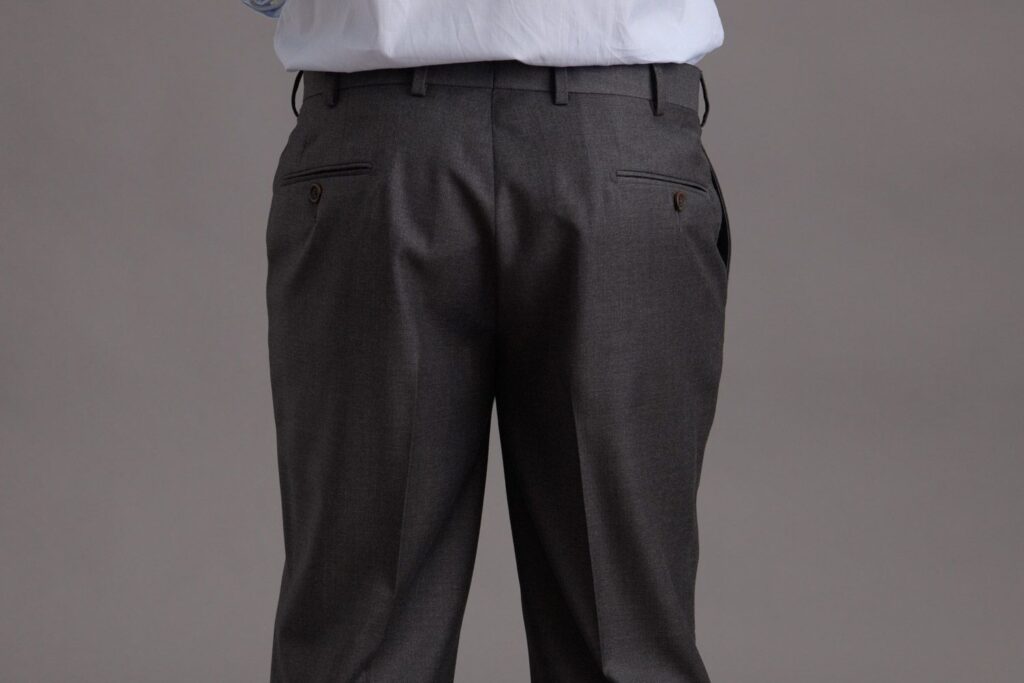 Note: A Back Rise that is too long can also contribute to a loose fit at the seat. Because the Back Rise and Hip Widths are connected, it is important to consider them simultaneously in order to correct Hip Width issues.