Glen Plaid fabric is a common dress shirt check pattern that features large and small plaids in the same pattern. Glen plaid is sometimes nicknamed the Prince of Wales check as the Duke of Windsor, while he was the Prince of Wales, wore the pattern often.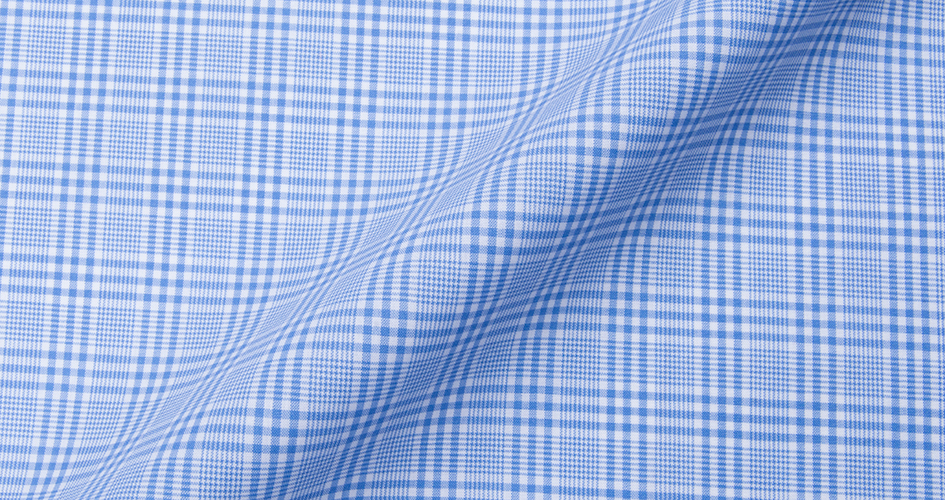 Style
It's typically a bolder dress shirt pattern and great for those who want something that makes more of a statement–to be avoided if you're looking for an interview shirt. It is most commonly done in a broadcloth construction.
We suggest pairing a glen plaid shirt with a solid suit and tie in most cases. Glen Plaids are one of the boldest patterns, so keeping the rest of your outfit toned down will keep you from looking too aggressive.
Click here to see our selection of Glen Plaid dress shirt fabrics.